Let's face it! A trip to the museum is not something you plan on doing on a holiday. To prove my point, try to remember the last time you visited a museum. However, you are not alone. For most of us, a museum stands as a monotonous-looking building that contains items and objects from the past, something which would interest only the nerds or boring professors. It seems we are all quite enthusiastic in our indifference towards museums.
For a change though, try visiting a museum for once. If not for anything else, then just for the sake of it. Just wander around and see if anything arouses your curiosity. Believe it or not, the museums in India contain such relics from the past which would leave you surprised. Before you know it, you would be searching every nook and corner for yet another interesting display. With that in mind, we bring you the 16 museums in India that must be on your bucket list when you are on a vacation. Entertaining and educative, that's what museums are all about.
Prachina Museum, Bikaner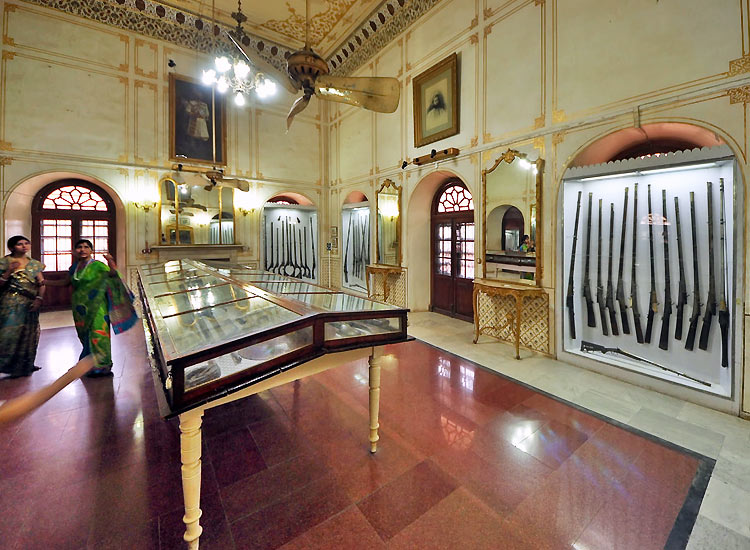 Prachina Museum, located in the Junagarh Fort, was established by the Late Maharaja Narendra Singhji of Bikaner in 2000. This museum is one of the 16 museums in India that must be put on your bucket list. The items on display here include royal costumes, portraits of former rulers, textiles, contemporary art and religious accessories, apart from others. You will also come across items like cut glass decorative objects, European wine glasses, cutlery and crockery which were once used in the regal kitchen. The elegance and graciousness of the past is also visible in the carpets and beautifully crafted rugs which are on display museum.
[ Plan a trip to Bikaner with these customized packages ]
Museum of Himachal Culture & Folk Art, Himachal Pradesh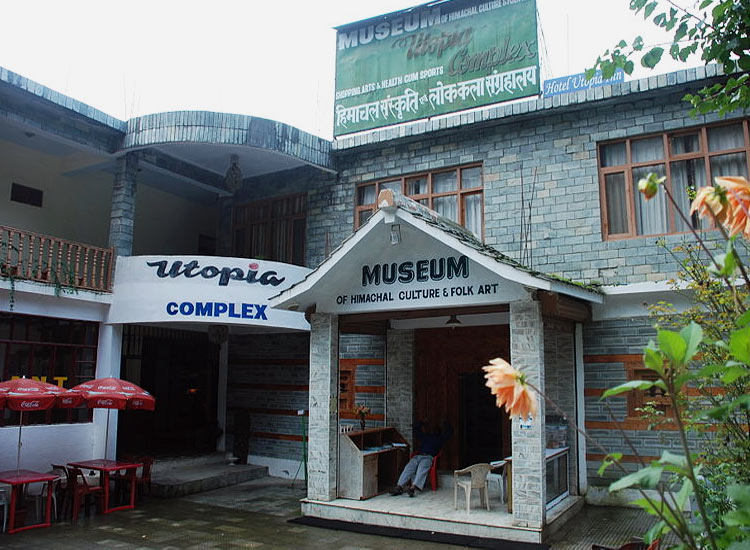 Museum of Himachal Culture & Folk Art, one of the famous museums of Himachal Pradesh, was established in the year 1998. It's situated in Utopia Complex near the Hadimba Devi Temple. The exhibits contained in the museum range from traditional dresses, musical and ritual instruments, various kinds of utensils and wood carvings, apart from other items. All of them shed light on the rich handcraft era of the state and educate the tourists about its tradition, art and culture. It certainly is a museum worth visiting.
[ Plan a trip to Himachal Pradesh with these well-customized packages ]
Also Read:
Must Visit These Top Holiday Destination In Himachal Pradesh This Year
Albert Hall Museum, Jaipur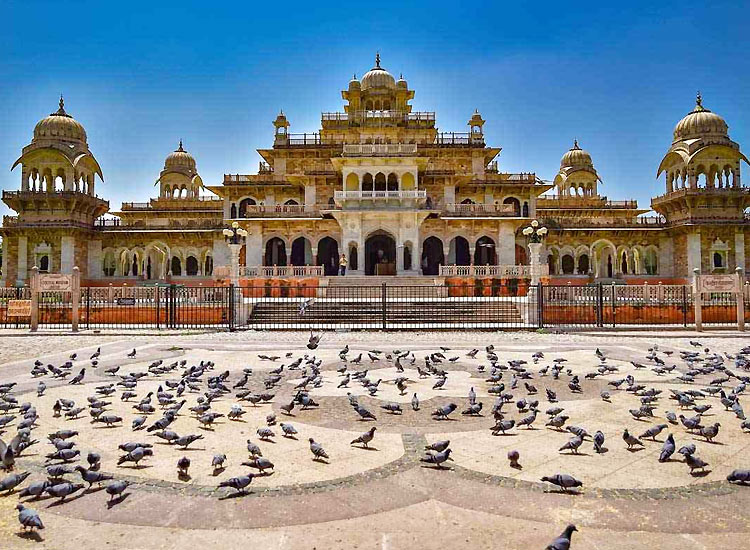 If you are in Jaipur, then you should visit the Albert Hall Museum. Also known as the Government Central Museum, it was constructed by Maharaja Sawai Ram Singh II in the 19th century when Prince Wales visited the city. Inside the museum, you come across various historic items which include weapons, apparels, jewelry and several artifacts, besides other weapons. In one of the galleries, you will see the tribal lifestyle of Rajasthan depicted in a beautiful manner. A special attraction is the museum is the Egyptian mummy, along with the several clay art figurines.
[ Plan a trip to Jaipur with these customized packages ]
Rajasthan State Archives, Bikaner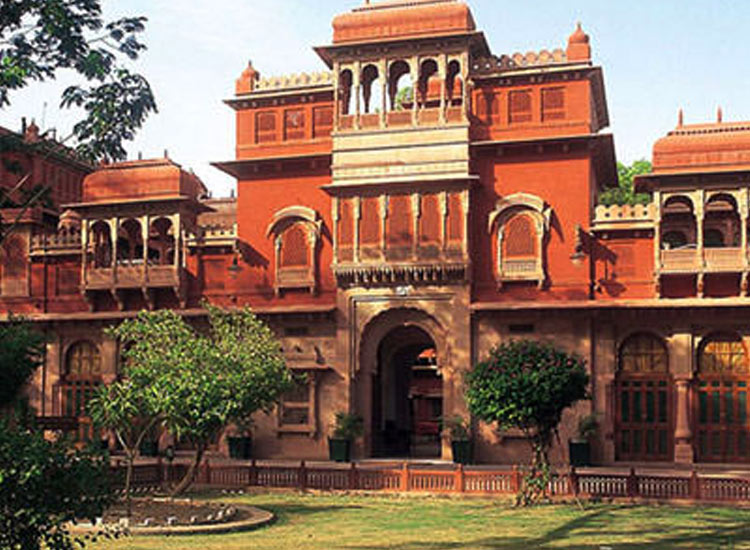 There are several museums in Rajasthan, and all of them have something new to show to the visitors. Rajasthan State Archives, in Bikaner City, is one such museum. Here, you find rare and precious administrative records of Mughal period including Persian Farmans, Nishans, Akbarat, Manshurs and Vakil Report, besides others. Records created and maintained during the princely rule are also exhibited. However, a special attraction are the voices of many freedom fighters which have been preserved in the form of CD's as well as hard disc.
Kuthiramalika Palace Museum ,Kerala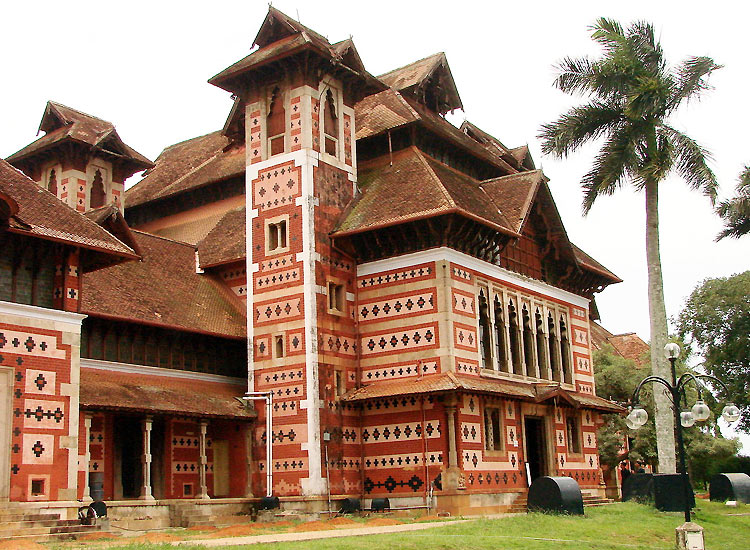 Kuthiramalika Palace Museum is one of the attractions in Kerala which attracts tourists in large numbers. Also known as Puthenmalika Palace Museum, its distinct architecture captures your attention at first sight. This two-storied palace lies in close proximity to the Sree Padmanabhaswamy Temple in Thiruvananthapuram. It was built by Swathi Thirunal Balarama Varma, who was Maharaja of the Kingdom of Travancore in British India. Built in the Kerala school of architecture, the Kuthiramalika Palace Museum is made from marble, rosewood, teakwood and granite. Inside the museum, you find Kathakali figures, Belgian mirrors, idols and sculptures made from white marble and exquisite paintings.
[ Browse best customized Kerala holiday packages ]
Also Read:
Don't Miss These 10 Best Places To Visit On Your Holiday To Kerala
Best Backwaters Destinations In Kerala
Prince of  Wales Museum, Mumbai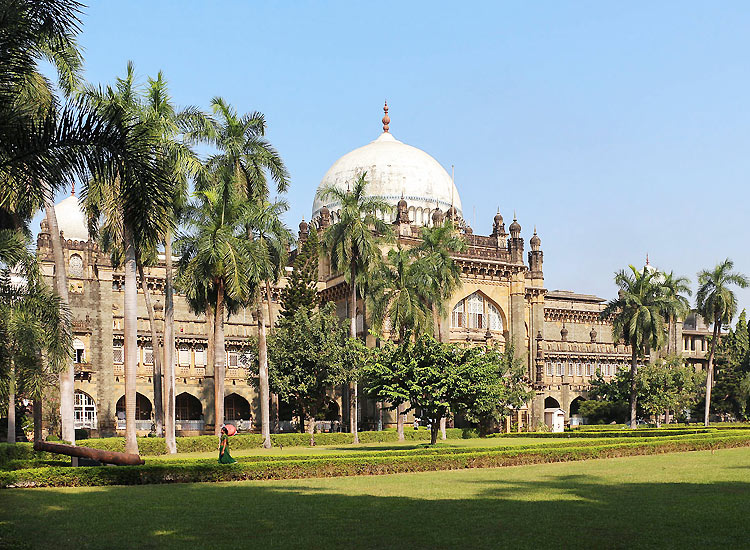 Prince of Wales Museum in Mumbai was so-called because Prince George (later George V) laid the foundation stone of the building in 1905. However, the museum has since been renamed to Chhatrapati Shivaji Maharaj Vastu Sangrahalaya. The museum showcases ancient Indian art through stone sculptures from Elephanta and other sites from Western India. A numismatic collection acquired can also be found. Of particular interest to tourists are the collection of Chinese and Japanese porcelain, metal, ivory objects and embroidery, apart from the European oil paintings and Indian arms. Explore holiday packages for Mumbai.
Also Read:
Top Holiday Destinations in Maharashtra where you want to visit
Archaeological Museum, Goa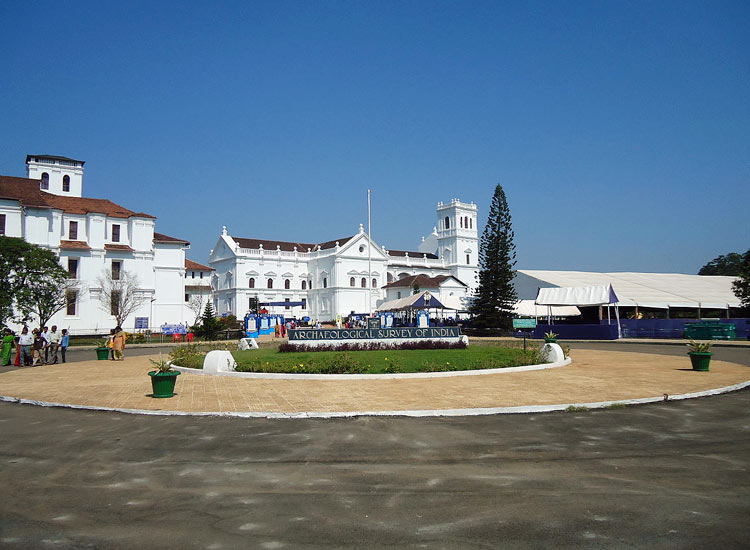 Archaeological Museum in Goa is one of the museums in India which you should visit during your time there. The museum was established in 1964 before being reorganized in 1981-82. The museum consists of 8 galleries which display objects from the prehistoric and early historic period to the late medieval period. Much of the items on display here, including portrait paintings of governors and viceroys, capitals, pillars, postal stamps and wooden sculptures, shed light on the Portuguese period in Goa. Some of the special attractions are ivory sculptures of Jesus crucifixion, Vishnu with ten incarnation and wooden sculpture of John the Baptist, apart from others.
[ Enjoy a trip to Goa with our best customized holiday packages ]
Also Read:
Where To Go And What Not To Miss In First Time To Goa
10 Amazing Things To Do In Goa This Year
Air Force Museum, Shillong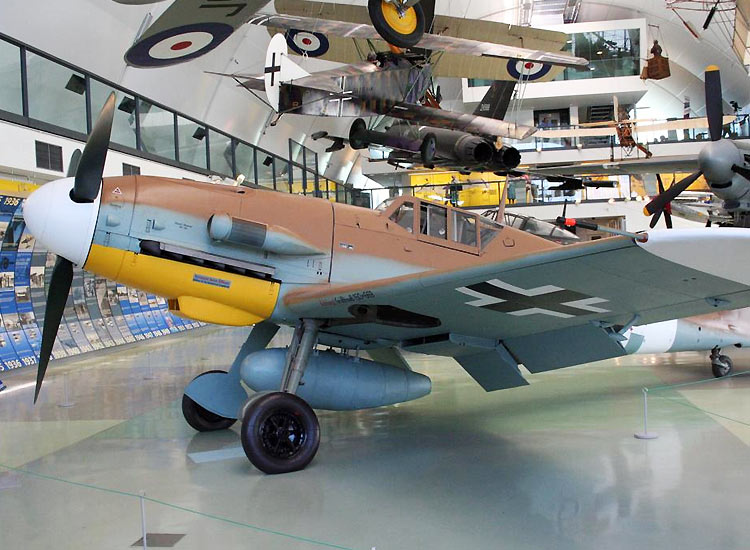 The Air Force Museum in Shillong is one of the most fascinating museums in India. The displays contained in the museums are a testimony to the spirit and valor of the IAF. At the entrance, you are greeted by a dummy seated on an airplane ejection seat to the left side. The interiors of the museum have separate sections for IAF history, photos of air chiefs of 1947, heroic tales of IAF, artefact and uniform section, besides others. A special attraction is the Caribou DHC 4 – the aircraft used for bombings of Eastern Pakistan during the war of 1971.
Folklore museum, Jaisalmer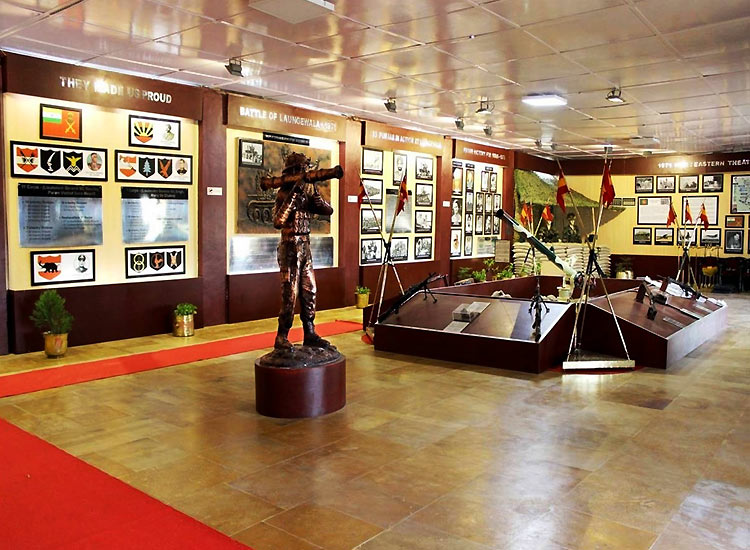 Folklore Museum in Jaisalmer was founded in 1984 by NK Sharma, and is one of the several attractions that make tourism in Rajasthan so attractive. The museum sheds light on the culture and heritage of Jaisalmer. The various artefacts on display trace the evolution of Jaisalmer City. The museum consists of six sections and each section contains an incredible collection of rare folklore items including paintings, photographs, jewelries, hairstyles and costumes. The various sections of the museums are the jewelry section, ornaments of horse and camel, fossils section, costumes section, photographs section and coterie of paintings.
[ Explore culture and heritage of Jaisalmer with these packages ]
Ahar Museum, Udaipur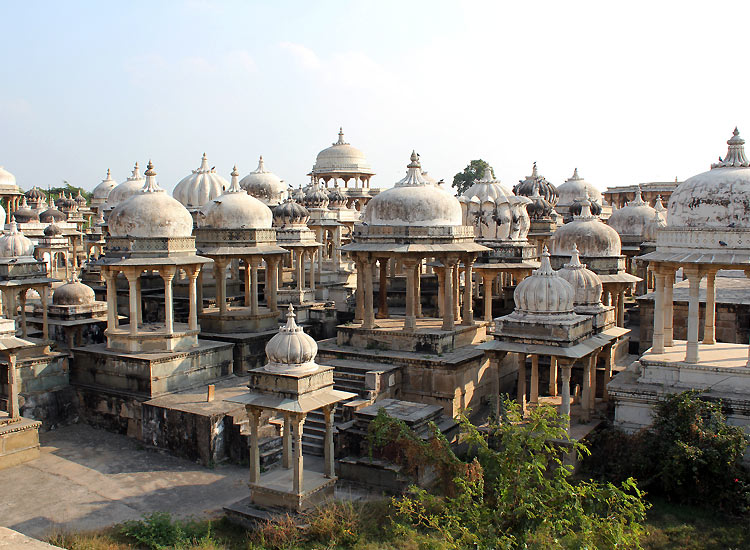 Udaipur is famous as the city of lakes and palaces. However, there are other attractions too, such as the Ahar Museum. The museums consists of a variety of antiques that date back to the 10th century. Some of the items on display are earthen pots, iron objects and other artefacts that were used by the primordial people in their daily lifestyle. One of the special attractions is the unusual type of earthen pottery on display. The other attractions are a metal figure of Lord Buddha and a statue of Vishnu-Nag-Nathan. Items excavated from the 4,000yrs old township of Dhulkhot also arouse the curiosity of visitors.
[ Browse well-planned Udaipur holiday packages ]
Butterfly Museum Shillong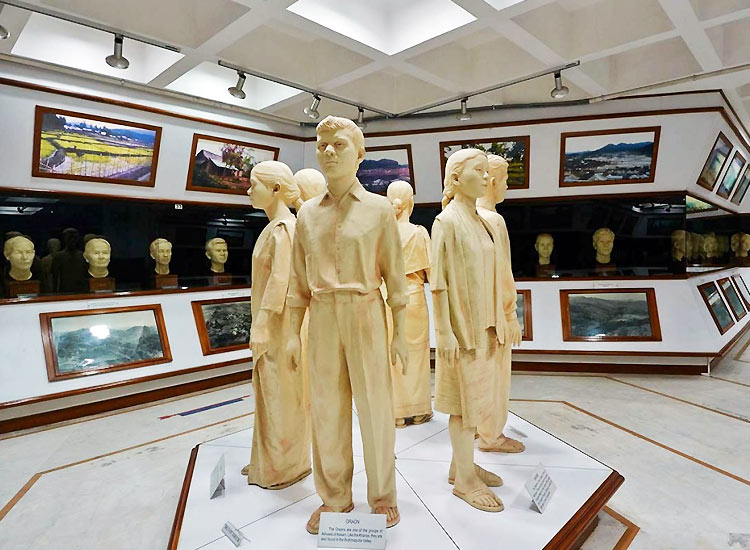 Butterfly Museum in Shillong is another of the 16 museums in India that must find a place in your bucket list. Those visiting Shillong for the first time will find it to be a particular delight. It is also known as Entomological Museum, and displays a beautiful collection of beetles, butterflies, moths and spiders. It you go to Shillong, then this is a place which you should definitely visit.
City Palace Museum, Udaipur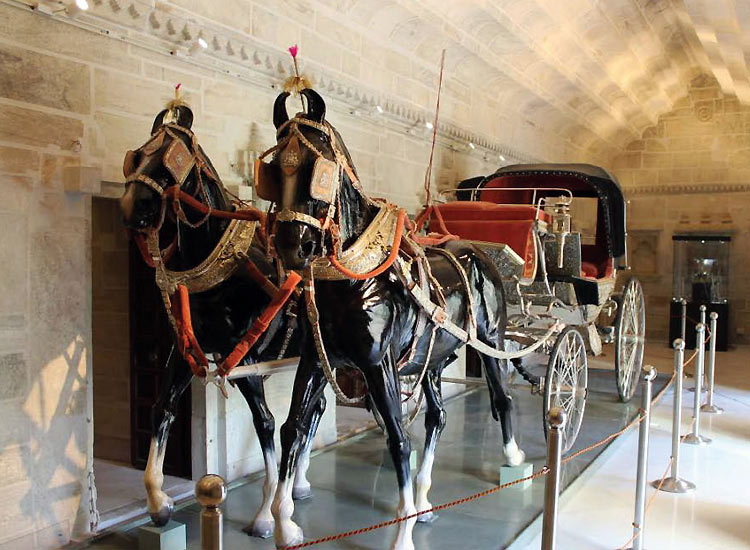 City Palace Museum, located inside the complex of City Palace, is also known as Pratap Museum. The museum consists of an incredible collection of ancient sculptures, antiques, curios and inscriptions from the bygone era. The entrance gate of the museum is known as Ganesh Deori, which means, "Door of Lord Ganesh." The main door opens to a courtyard known as Rajya Angan (The Royal Courtyard). Inside, you find the armor of Maharana Pratap. It's an amazing sight to come across. Apart from antique paintings and detailed Rajasthani art, you also find an amazing collection of coins, inscriptions, sculptures and wall-paintings. A particularly delightful sight is the turban which depicts the friendship between Shah Jahan and Maharana Kazan Singh. This museum is in itself one of the reasons to visit royal state Rajasthan.
Sardar Government Museum, Jodhpur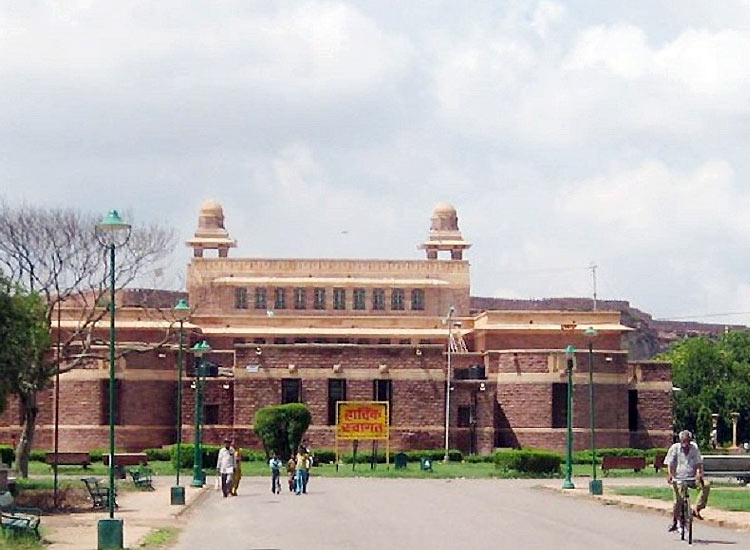 Sardar Government is one of the museums in Rajasthan which you should visit. Located in Public Park (Ummed Bagh), the museum was established in 1909 and opened to the public on 17th March, 1936. The museum is named after Maharaja Sardar Singh of Jaipur. Inside the museum there is an enormous collection of 397 stone sculptures, 1951 miniature paintings, 10 inscriptions, 12 terracotta and 32 metallic objects, besides several other miscellaneous objects.
[ Plan a trip to Jodhpur with best customized packages ]
Puducherry Museum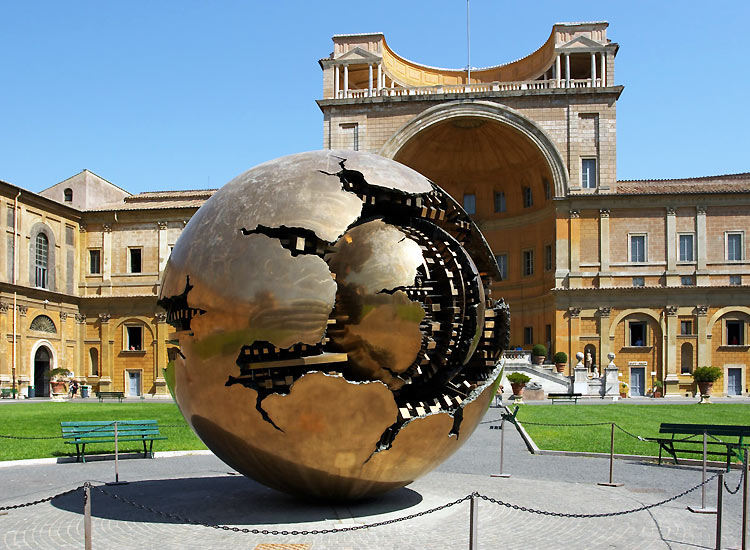 Puducherry is a beautiful place to be in, and houses several attractions. One of them is the Puducherry Museum. Located on the Saint Louis Street, Puducherry Museum houses a fabulous collection of rare bronzes and stone sculptures dating back to the Pallava and Chola dynasties. A major attraction is located on the ground floor with 3 curious mechanisms, a coach, a palanquin (sedan chair) and a pousse-pousse (an early version of the rickshaw) which required two attendants, one for steering and the other for pushing. The other attractions are pre-Christian relics such as Greek and Roman jars, pieces from Tsung periods in China and beads made from glass and precious stones.
[ Browse well-customized Pondicherry holiday packages ]
India Seashell Museum, Mahabalipuram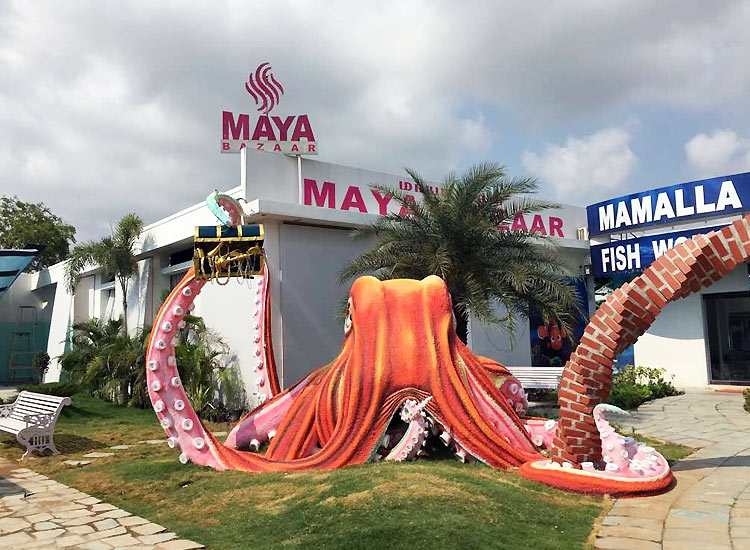 The Seashell Museum in Mahabalipuram is one of its kind. The museum consists of two parts, a seashell museum and an aquarium. The seashell museum consists of over 40,000 various species of snails and oysters. Inside the aquarium, there is a mayabazaar which consists of a unique collection of conch shells and oysters. Seashell Museum covers an area of one and a half acres which also includes a boutique, aquarium of ocean fishes and a restaurant. Mayabazaar, the boutique is filled with various kinds of jewelries and other beautiful artifacts which are made from seashells.
[ Book  Mahabalipuram  holiday  packages with us and get the best deal ]
Ganga Government Museum, Bikaner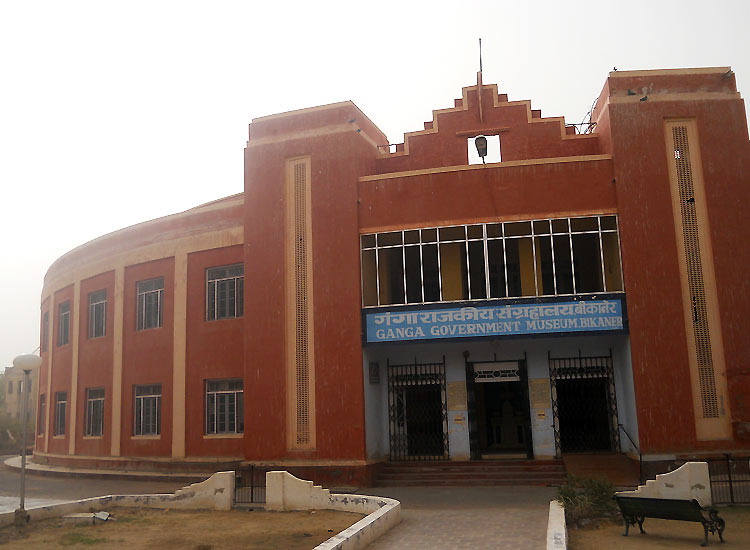 Ganga Government Museum in Bikaner is definitely one of the best museums in Rajasthan. Located in the city of Bikaner, it contains a spectacular collection of artwork, sculptures and history. The collectibles housed in the museum range from old photographs and trophies to shikar objects and early cameras. There is the Anup Library which contains a rare collection of Sanskrit manuscripts. Other historically important items are the valuable sculptures from the Harappan ages, litho prints of the British Empire, and war weaponry of Rajasthan.
Apart from these museums, there are a host of other attractions in India which can be visited with well-planned India holiday packages for a great vacation.
Related Post:
Top 10 Reasons to Visit India This year
Explore India's heritage and culture with exciting Golden Triangle Tour
10 Must-Visit UNESCO World Heritage Sites In India