Goa is the ultimate holiday destination in India. When in love, in need of adventure, excitement or escaping your lives, it's Goa where you should be. The favorite haunt of travelers in India, the smallest state in the country is blessed with a vast, kind of extensive and inexhaustible delights. From the golden shores, watersports, wildlife sanctuaries, churches, nightlife and many incredible experiences, Goa has it all.
List of 10 amazing things to do in Goa in 2022:
Sandy Beaches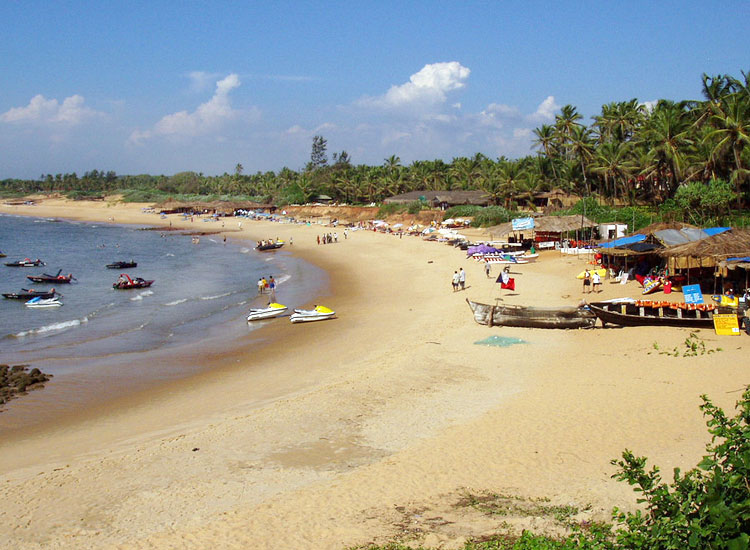 Beaches lure the crowds to Goa, so this is where you start for a wonderful vacation. The long coastline along the Arabian Sea give visitors a plethora of options to choose from. Beaches in North Goa steal the limelight with watersports, parties, and crowds, whereas South Goa beaches are less crowded. The beaches are hub of parties, adventure sports, delightful food, nightlife, shopping and all kinds of fun.
Water sports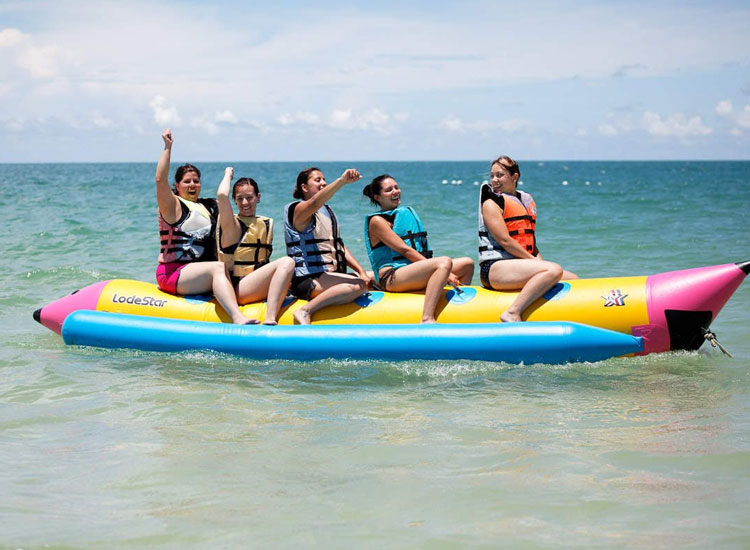 Goa is known for its absolutely delightful watersports, some of the best things to do in India. From banana boat rides, jet-skiing, surfing, para-sailing, scuba diving, snorkeling, the list never ends. You can either go exploring the marine world or get tipped and tossed by waves or enjoy flying on the ocean. Even if you have tried watersports in Goa, each time it's exciting.
Goa Carnival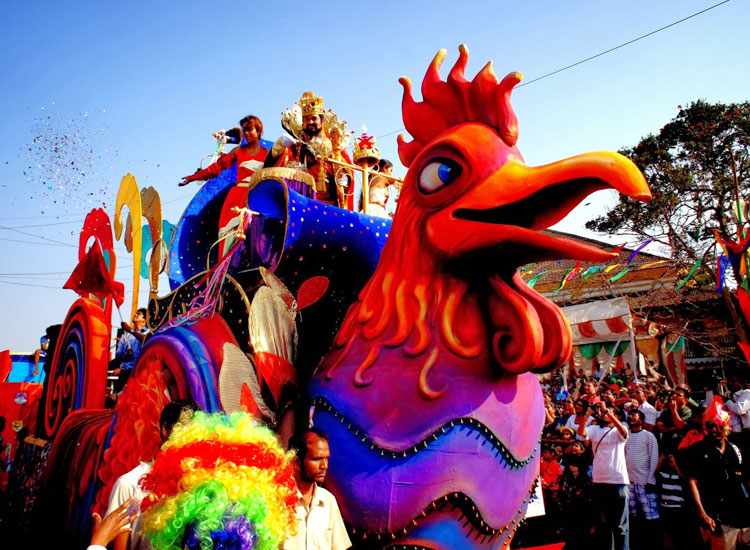 The biggest celebration in Goa, The Carnival is a time you must experience to believe it. Why just visit, be a part of the enchanting culture. The Old Portuguese festivities have a special place in the local culture. The 3-day festival is a wonderful feasting-drinking-merrymaking orgy, just before the 40 days of Lent. Goa Carnival features a frenzy of delights. Dance, music, delicious food, colorful costumes and excitement mark the festival. Huge parades with bands and floats pass through the cities. Evenings are full of balls, masked dance and other gaieties.
Hot Air Balloon Ride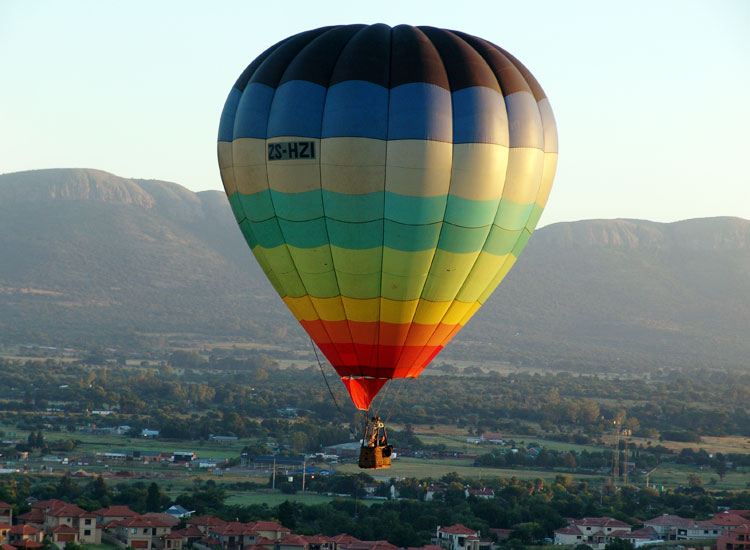 An experience of a lifetime, one of the best things to do in Goa, we are talking about hot air balloon rides. Imagine floating in the air, enjoying uninterrupted view of cerulean sea waters and lush palm trees. Hot air balloon rides are available at sunrise. Nothing can be more romantic that a hot air balloon ride for couples on honeymoon in Goa.
Wildlife Sightseeing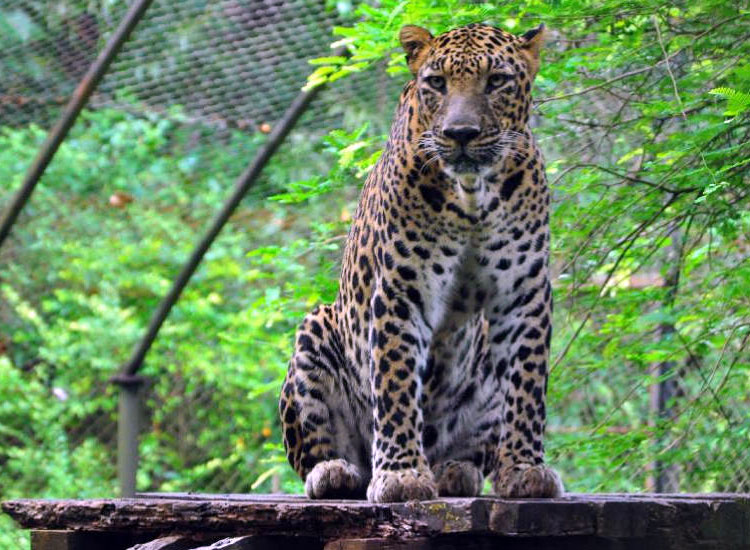 Blessed by nature and wildlife, one of the amazing thing to do this year is wildlife sightseeing. The most popular places to go wildlife sightseeing include Bondla  Wildlife Sanctuary, Dr. Salim Ali  Wildlife Sanctuary, Cotigaon  Wildlife Sanctuary, Madei  Wildlife Sanctuary, Bhagwan Mahavir (Mollem)  Wildlife Sanctuary and Netravali  Wildlife Sanctuary. Spot colorful birds and many other indigenous species of the Western Ghats. The mangrove forests are full of adventure.
Dolphin Watching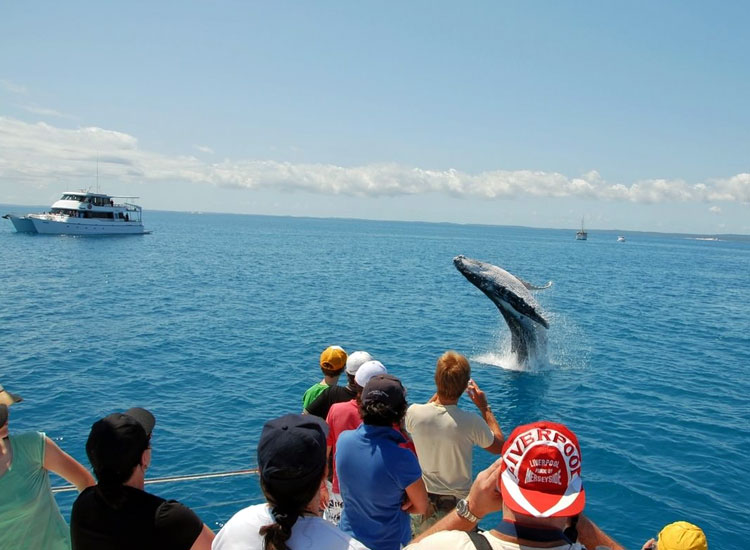 Dolphin watching is a popular activity. Spotting the beautiful creatures skipping the waves is surely amazing. This year on your Goa Holiday, do give it a try. Dolphin watching tours are easily available during the months of October to May. Go for a sunrise tour and spot the playful dolphins or even go swimming with them. Calangute, Palolem beach, Agonda beach, Miramar beach, Aguada bay, Dona Paula beach and Grande Island are the best places for dolphin watching.
Christmas and New Year Celebrations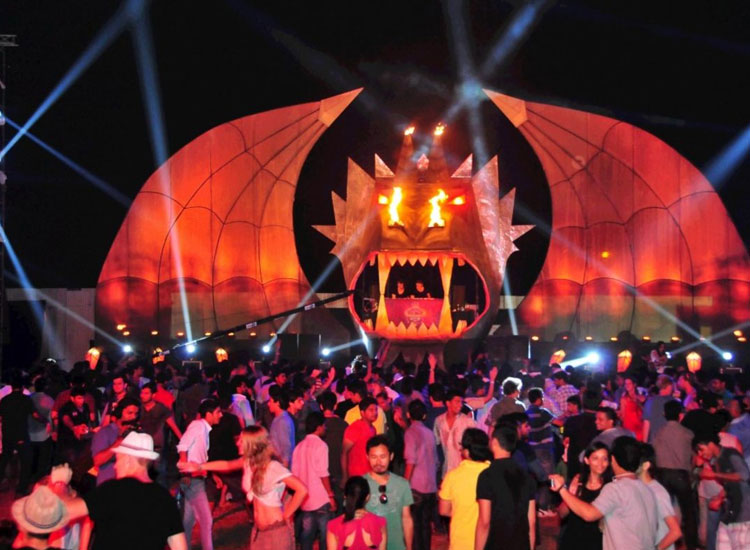 Owing to its colonial rule has touch of Christianity which makes Christmas in Goa truly amazing. The churches, villages and every nook and corner is seen celebrating. Churches are adorned in festive glory. Feasts, mass, prayers, celebrations make Christmas very special. New Year is quite an event, extravaganza of fun. People from all walks of life love to start the year with party, fun and excitement. This year plan a holiday where you enjoy the mega festivities, Christmas and  New Year in Goa.
River Cruises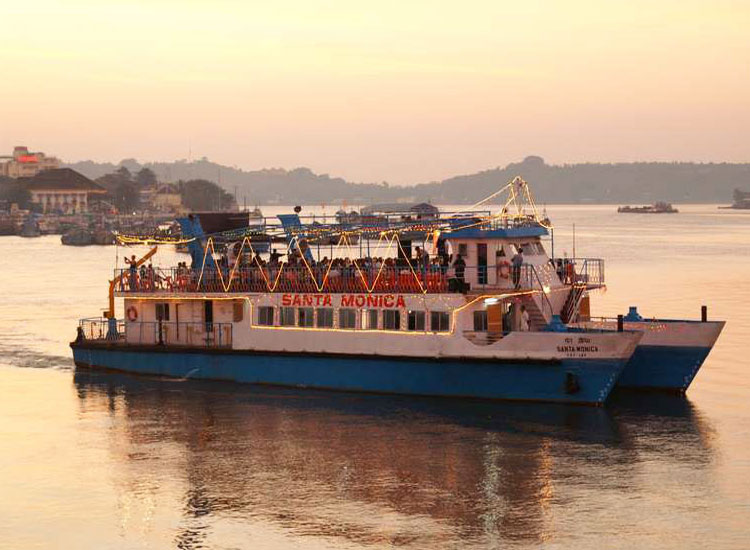 Apart from the blissful water of the Arabian Sea, Goa is blessed with rivers and secret backwaters. River cruise on the Mandovi River is one of the unmissable pleasures in Goa. The delight to explore the river waters is truly amazing. Watch the world go by as your cruise the river. If you are seeking a romantic getaway, then you must definitely go for a sunset cruise. Good food, music, dance and celebration add to the charm.
Discover the Portuguese Legacy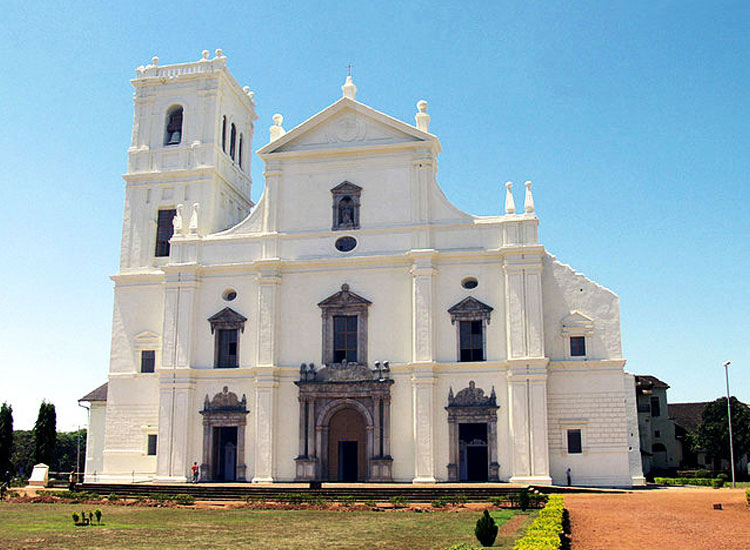 For a taste of Portuguese culture, Goa is where you should be. This holiday, go exploring the rich legacy left behind the Portuguese. As a colony for more than 450 years, Goa has become a treasure of elegant architecture, food, dance, and much more. Walk through Old Goa where you can a look at churches, forts, mansions and re-live the olden days.
Anjuna Flea Market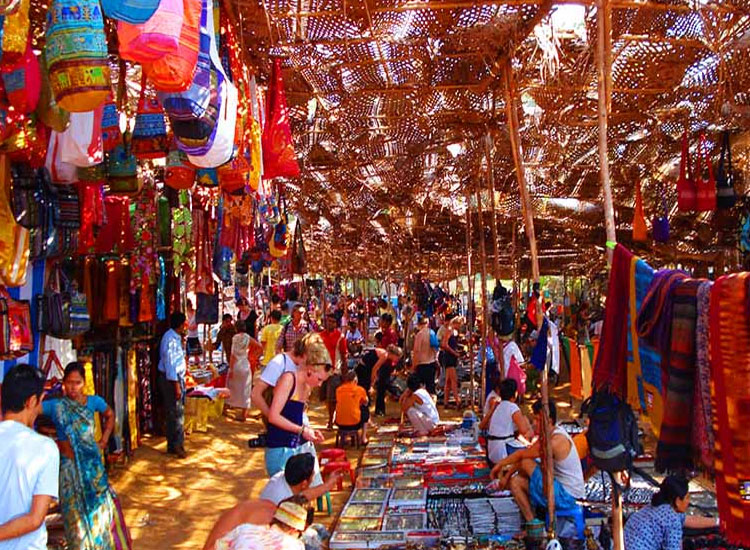 To end with the amazing things to do in Goa, we have the spur exciting Anjuna Flea Market. More than a market it's a world of its own. Open only on Wednesday, the market started from the hippie-days and have now become a tourist delight, walk through the stalls, shop for handmade jewelry to souvenirs of every kind. Also, have a taste of Goan food. The flea market bustles with energy and you must experience it.
Now, that you have all the information about things to do in Goa, check out the options of well-planned Goa holiday packages.
Related Post:
15 Awesome Winter holiday Destinations in India that you must not miss
10 Most Popular Treks In India
Save
Save
Save
Save
Save
Save
Save
Save
Save
Save