Have you been making plans to visit Goa? The tropical bliss of the land of the endless sunshine tempts you for a visit and we have got a plan, even better if it's your first-time visit to Goa. The smallest state of India is quite big on its attractions. Go through our penned down guide and know all about the things to see and do. From the sun-kissed beaches, watersports, adventures, Portuguese style architecture, splendid churches, hospitality, nightlife, wildlife sanctuaries and every aspect, we have covered it all.
Here Are The Top Things To Not Miss In Goa:
Anjuna Beach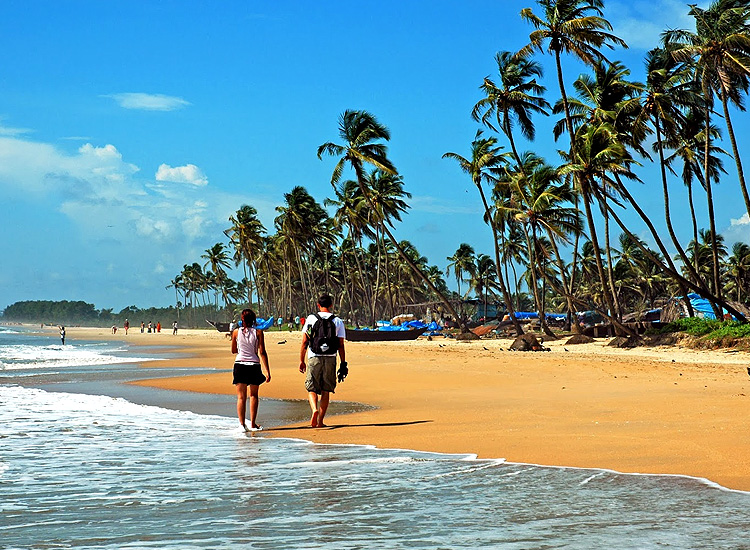 When it comes to the tropical beaches of Goa, Anjuna Beach steals the limelight. It is must visit for all first time travelers to Goa. It is the happening hub for international as well as the local tourists. From the hottest parties to the tastiest food, from the super-chill beach camping to the bustling market, the beach is an experience you must not miss on. Enjoy swimming, strolling with your better half or spend your day simply doing nothing. Paragliding and water-skiing are the activities which you will cherish forever.
Agonda Beach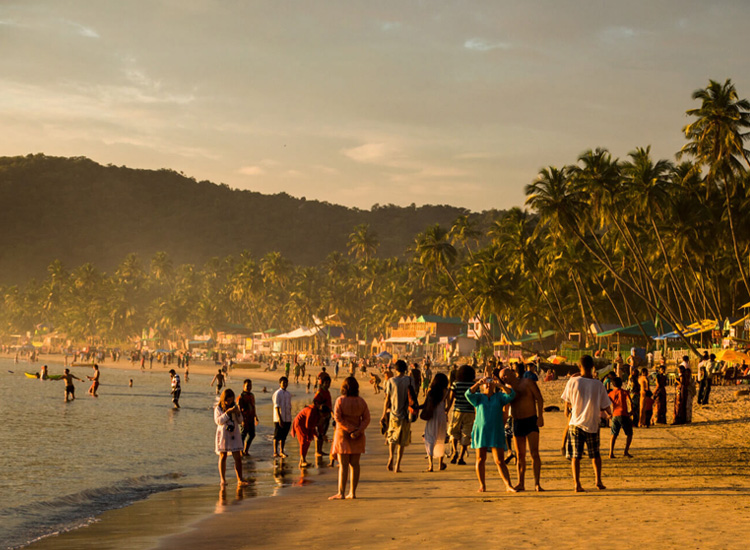 An escape from crowds, hustle-bustle and touristic pursuits, Agonda Beach is a 3 km stretch known for relaxing. Here you can enjoy leisurely swimming, sunbathing beach or strolls on the sandy shores. Beautifully aligned shacks are the highlight of your visit. Make a note to visit this beach during your first-time holiday in Goa. Solo travelers hunting for a peaceful location can unwind here. Best for practicing Yoga, this beach proves a soothing and calming effect.
Also Read:
15 Amazing Destinations for Your First Solo Trip to India
Christmas and New Year in Goa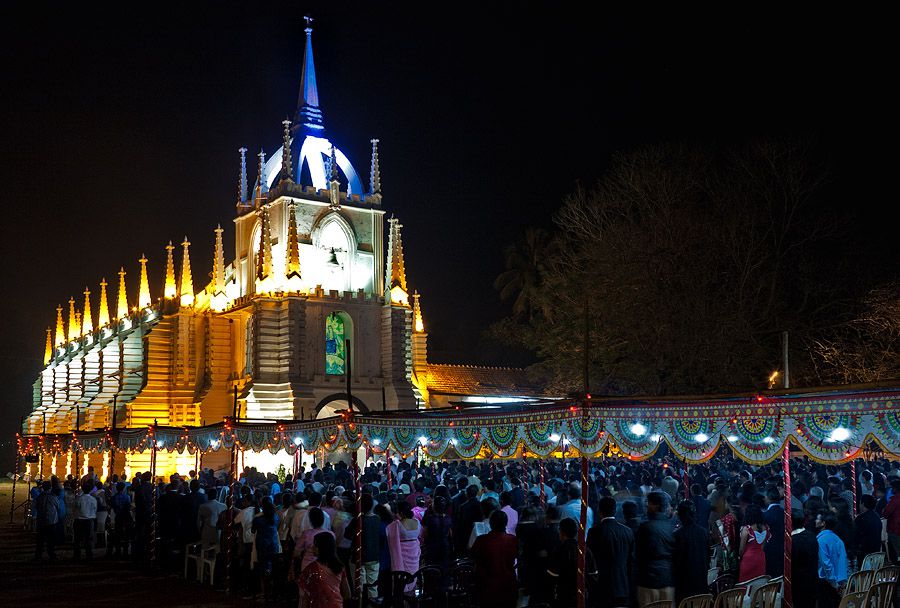 Christmas and New Year in Goa are truly the best time to visit and all the more amazing if it is your time-visit. The charm of winters and the celebratory mood of the festivals make it quite a unique experience. It's the perfect fusion of fun, frolic and devotion in Christmas. The ethereal churches of the bygone era are decked in lights and decorations. As Goa is dominated by Christian traditions, Christmas is truly magical. While New Year is a level up. The biggest parties, the hottest events and the liveliest time of your life marks the calendar. Goa welcomes the New Year in great style competing with some of the best in the world.
Nightlife in Goa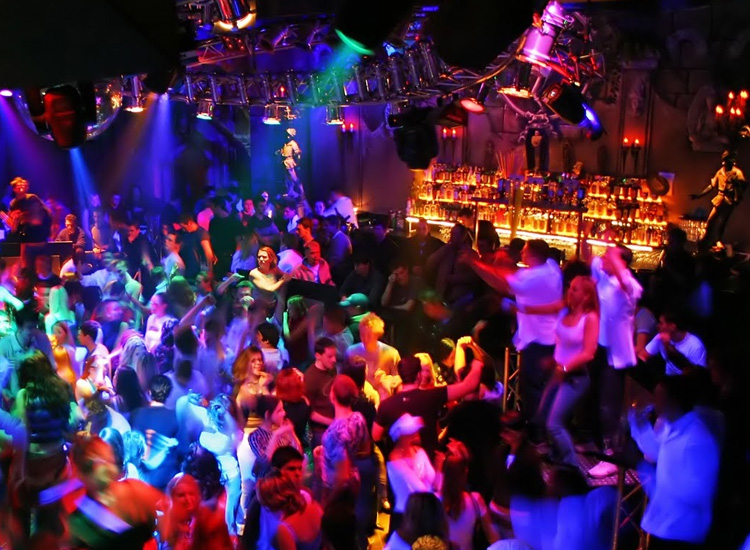 Goa's nightlife is usually one of the strong contributing factors to entice your first visit to Goa into a frequent one. The exhilarating and extensive nightlife has fine options like beach parties, pubs, clubs, beach shacks, casinos and many more. Think of music, dance, party, delicious food, cheap drinks and a vibe that won't you sleep the nights. The Goan enthusiasm takes you to another world altogether. As the sun sets, Goa comes to life. Get ready to be groovy till early hours of the morning.
Benaulim Beach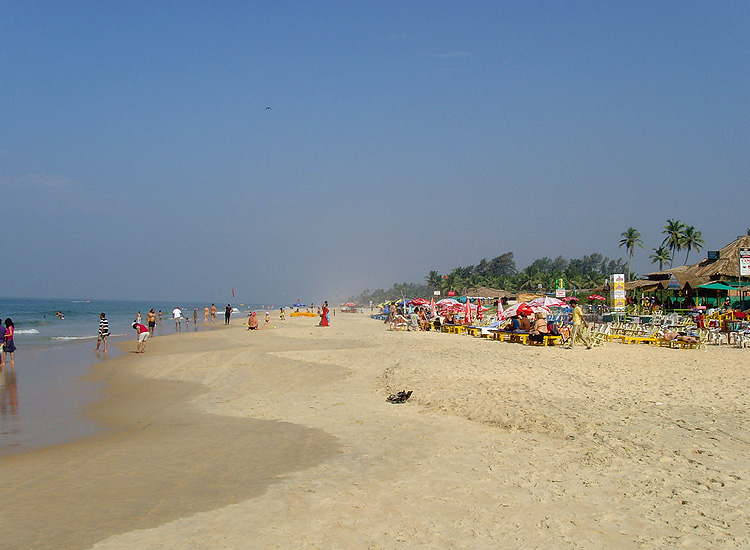 One of the quietest beach in Goa, Benaulim beach is a perfect escape on your visit to Goa. People looking for things to do in Goa, incline towards this unexplored beach for fishing. Scenic beauty, silver sand and party all night culture is sure to provide an experience of a lifetime. Try amazing water sports activities like snorkeling, jet skiing, a windsurfing and parasailing. What's more romantic than organizing a candle light dinner for your spouse under the twinkling stars? Bull fights are also the part of Benaulim Beach which are organized every year from October to May.
Candolim Beach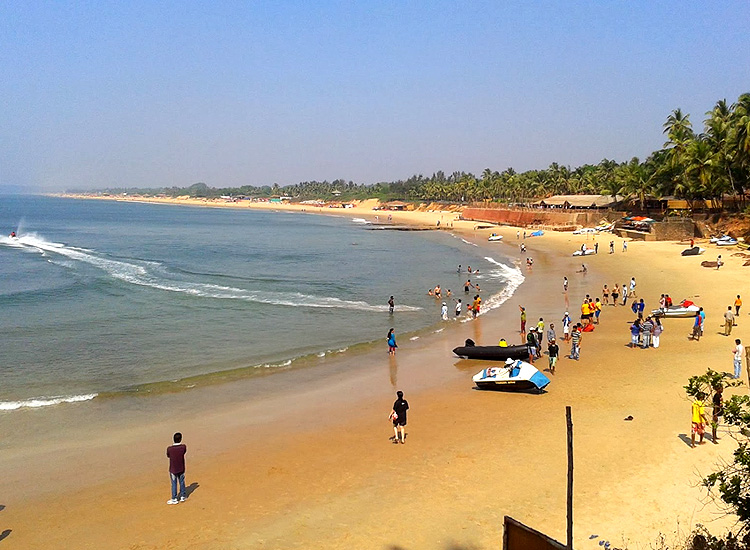 Candolim Beach offers majestic view at the time of sunset. This calm and quite beach is a must visit in Goa. The main motive of visiting this beach is to take a break from the chaos of city life and enjoy some moments in peace. Some of the best accommodations of Goa are spotted near this beach.
Palolem Beach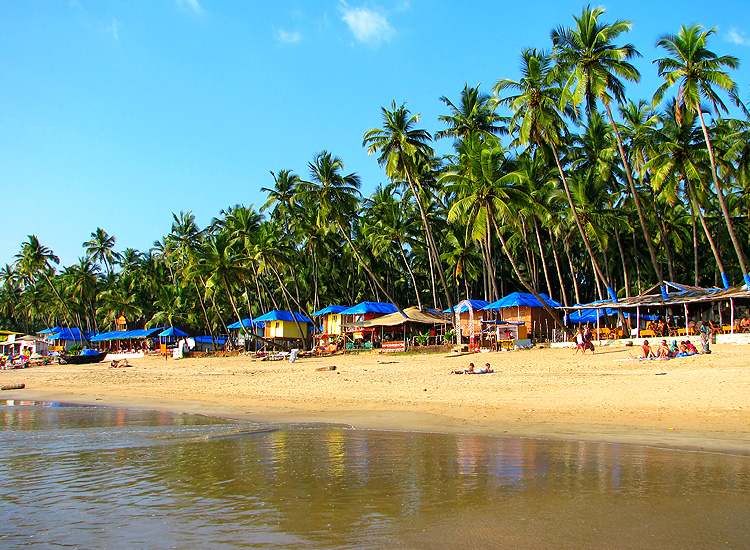 The thing which lures you to Palolem Beach is the 'Silent Discos'. Yes, you heard it right. This beach is amongst the best tourist attractions of Goa owing to the Silent Noise parties. Here each person has its own headphone blasting away music all night. If you are a party animal and are crazy for night parties, then this is the right place for you to be at. Dance to the tunes of rock and roll on some peppy numbers and that too without disturbing others.
Water Sports in Goa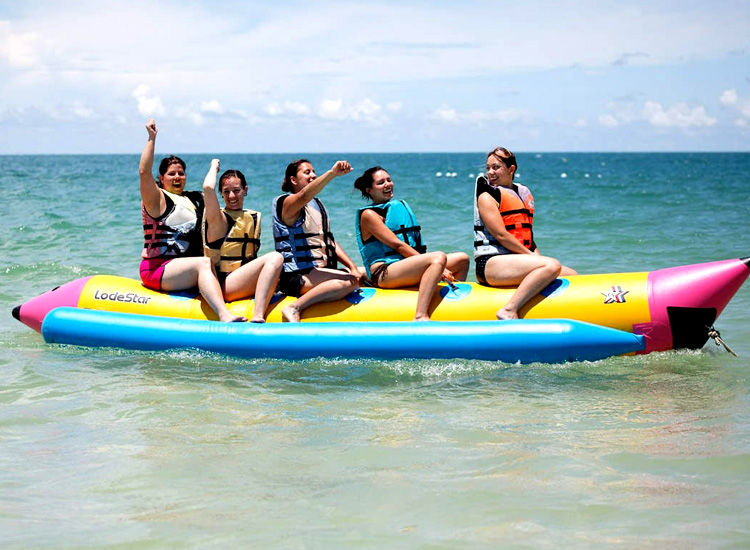 Do you enjoy water sports? If yes, then Goa promises to leave a long lasting impression on you for water sports. Water sports is one of the best things to do in Goa. Tried once, you won't mind giving another try.  Whether trying for first time or a pro in water sports, this will keep you engaged by all the means it can. From swimming in the warm water, to jet-skiing or even parasailing where you fly in the air tethered to a water scooter, the options of adventure sports are quite exciting here. Scuba diving and snorkeling offer the view and experience of the underwater marine world like no other.
River Cruises in Goa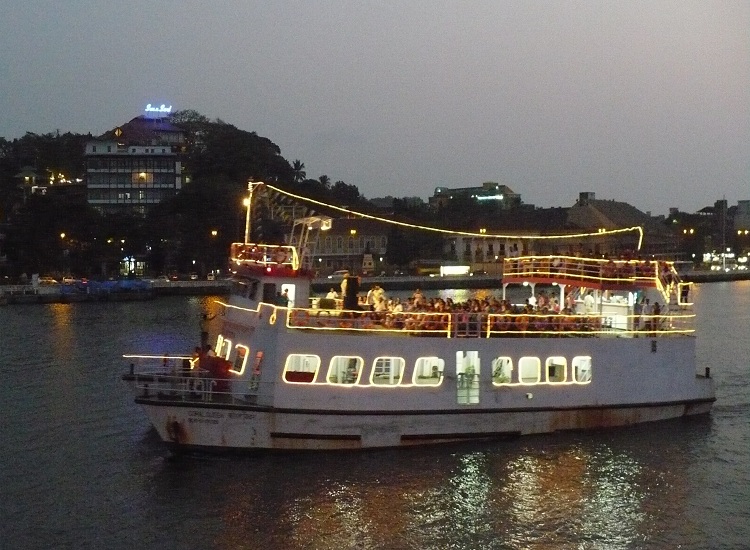 River Cruises in Goa are an important activity completing the fun you had on your holiday here. You must not miss it on your first visit to Goa. The Mandovi River Cruise is available at sunset and other timings. Enjoy the cruise as you enjoy the breathtakingly beautiful view, savor some delicious Goan cuisines and enjoy few traditional dances or songs.
Vagator Beach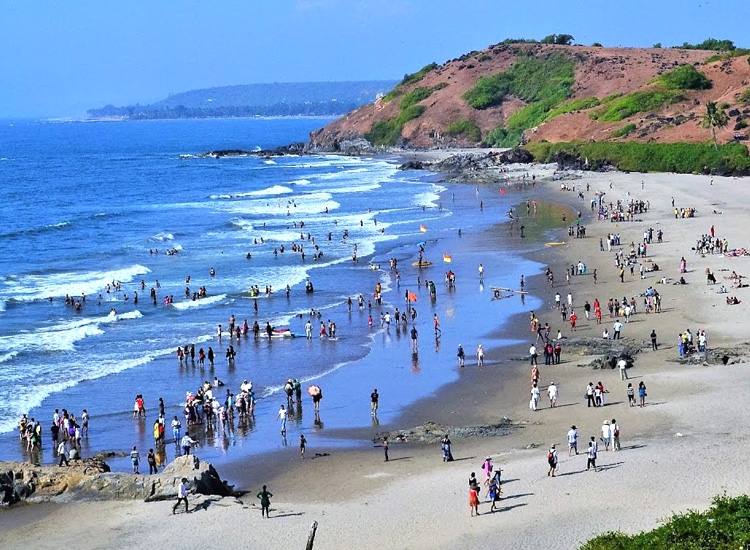 Goa draws travelers with its impressive parties and that brings us to Vagator Beach. The hottest hub of trance parties, here you can enjoy some of the grooviest beats, dancing the night away and many other exciting things to do in Goa. One of the most beautiful places to visit in Goa, here you can enjoy the view of sunrise or sunsets, walk on the sandy shores and explore the flea markets. Nighttime brings life to the beach and you can surely have the time of your life.
Church of Mary Immaculate Conception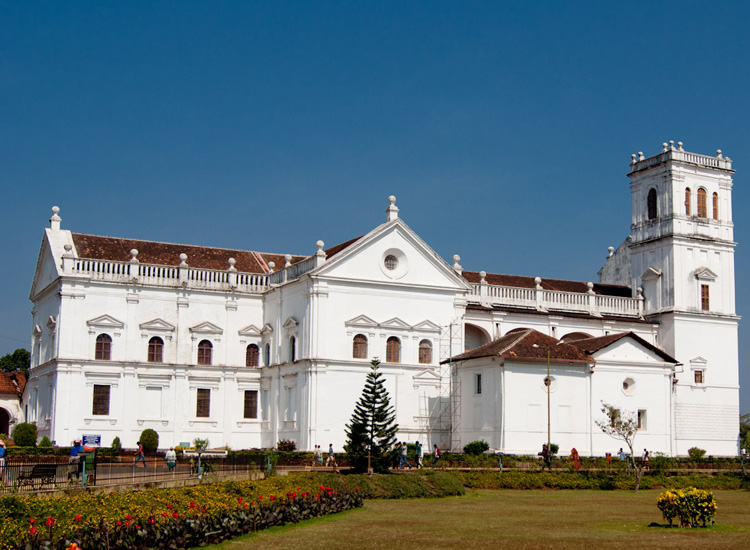 Providing a holy stop for your fun filled vacation in Goa, the Church of Mary Immaculate Conception must be a part of your itinerary. This famous attraction of Goa strengthens one's faith in Jesus. It houses a magnificent Augustinian Bell. Awe-inspiring views of Panaji compels you to click a few photographs here. Take a break here and breathe in the pious ambiance.
Goa Carnival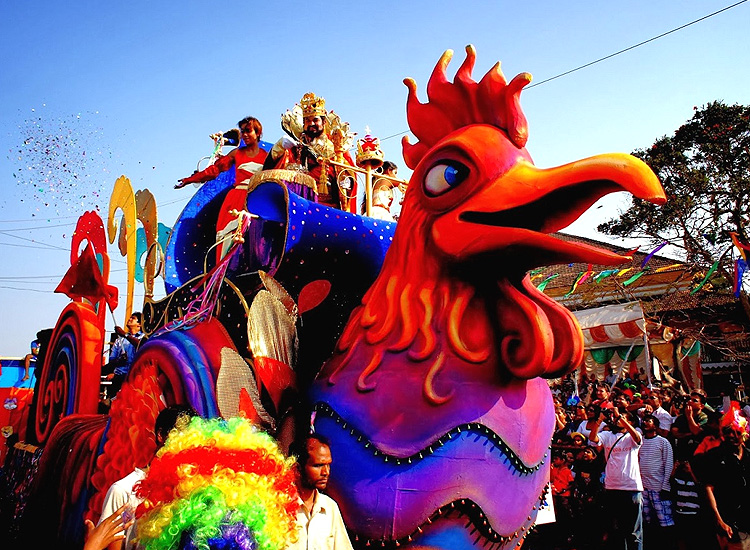 The biggest celebration in Goa, with roots in its colonial days, we are talking about the Goa Carnival. Do not miss to be a part of exhilarating celebrations when visiting Goa for first time. The 3-day event is full of fun, good food, dance, music, colorful clothes, parades and extravagant exhibiting floats. Boogying in the lanes, dazzlingly colored garlands with multi-colored feathers and flowers and masks is what you will be admiring during the carnival. Dress up, party all night and gorge of the delightful platters of Goan food.
Se Cathedral Church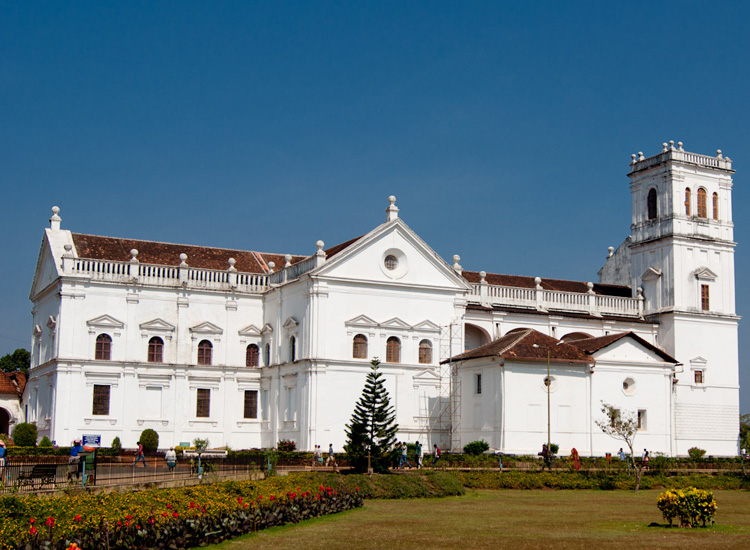 One of the ethereal churches in Goa, dating back to the Portuguese colonial days, Se Cathedral is dedicated to St. Catherine. The east-facing church is of impressive design and structure. Do not miss to offer prayers here during your first holiday to Goa. Arched interior engulfs guests with its utter magnificence.
Shopping in Goa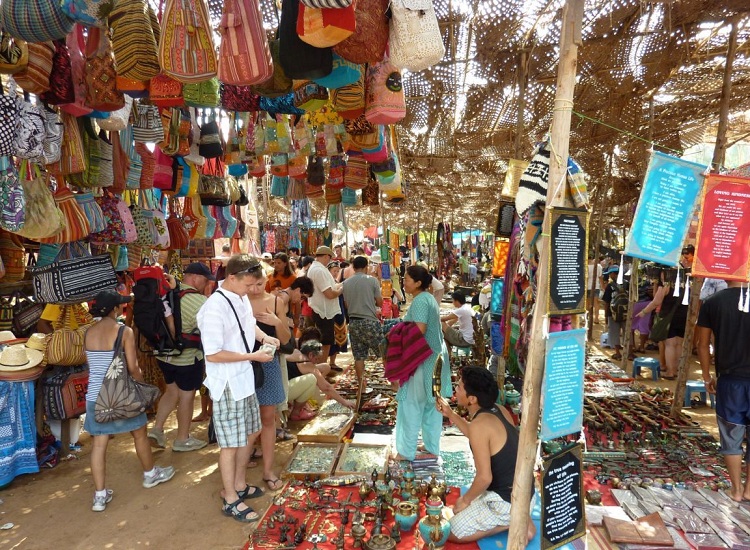 Shopping in Goa is what completes your holiday, and all the better when it's your first visit in Goa. Go exploring the colorful markets along the beaches. From clothes, cashews, delightful treats to some great souvenirs to take home, the options never end. Shopaholics enjoy the thrill of exploring the markets and scoring some exciting deals.
Archaeological Museum in Goa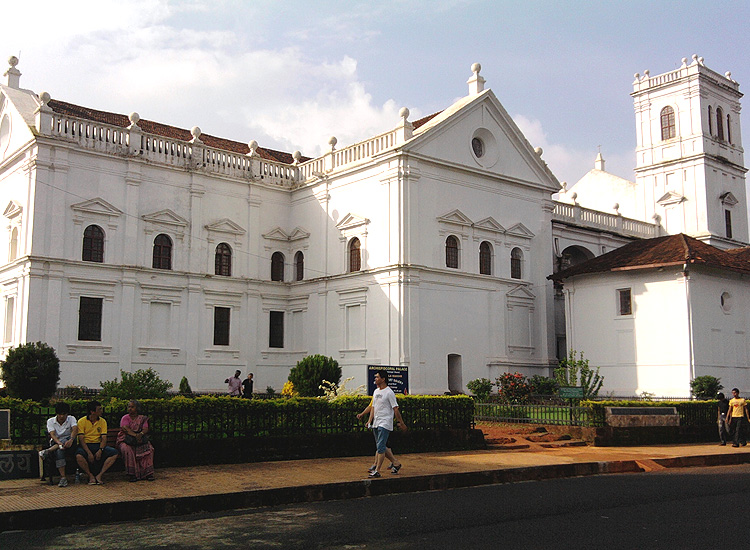 Last but not the least, our suggested stop for your first time holiday in Goa, takes you to the Archaeological Museum. Here under one roof, you can learn about the ancient history, heritage and culture of the smallest state of India. A visit to the museum is and educational break from the bustling beaches and other excitements.
With so much to tell about Goa, it is quite difficult to have one list. As for now, these places are sure to make your first visit to Goa a memorable one. Explore the budget holiday packages in Goa, allow to unlimited fun without burning a hole in the pocket Happy Goa vacations!
Related Post:     
Save
Save
Save
Save
Save