India, with its mystical aura, age-old traditions, delectable cuisines, fascinating landscape and "a billion plus people" has always managed to excite diverse emotions in any outsider. One could visit India many times over, and yet, never be fully satisfied with the plethora of experiences it offers you with. It possesses a civilization as old as history, and a history as old as mankind itself!
The reasons therefore, to visit India are numerous, and each more convincing than the other. Most of all, travelling to India is an adventure in itself, bringing you face-to-face with the unexpected. It's a journey into self-introspection, a roller-coaster ride of a lifetime and an expedition into pure bliss and happiness. Planning to visit India, but still require more reasons to do so? This blog brings you the top 10 reasons to visit India this year.
10 Reasons Why You Should Visit India
Culture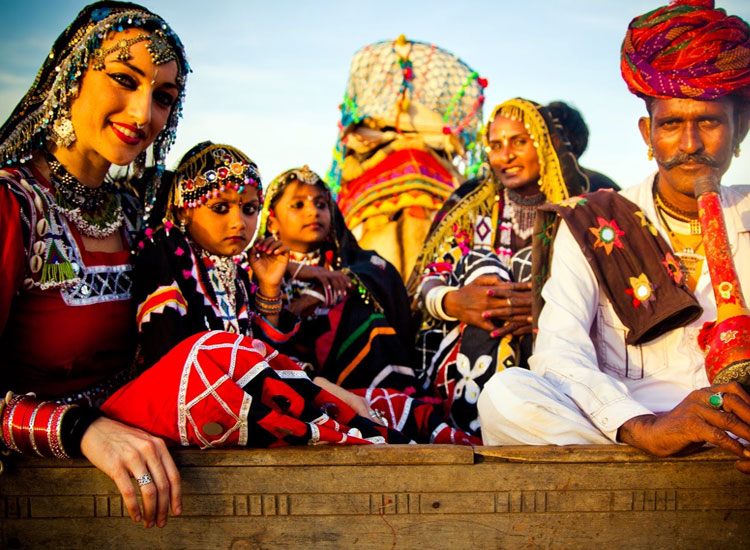 India's culture is akin to its geographical territory – enormous and varied. The vast diversity in its culture is reflected in the cuisines, lifestyles, languages etc., of the people as we move from one part of the country to another. It would hardly be incorrect to describe India's culture as one enormous ocean, where all the small tributaries and rivers flow into. From the Dosa to the Roti, from Kathakali to Bharatnatyam, from Dhoti to Lungi, India presents a highly complex social fabric.
[ Plan your cultural tours in India with these best customized packages ]
Also Read:
15 Cultural Cities In India That You Must-Visit During Your Trip
Indian Architecture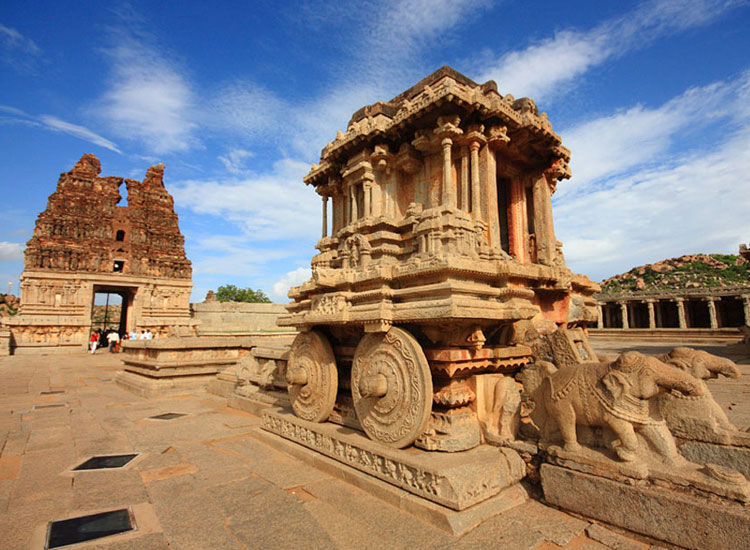 Another reason to visit India is its architecture. Indian is one of the world's oldest civilization, besides being home to all the major religions of the world. Naturally, culture, religion and history have played their prominent roles in the evolution of Indian architecture. From the pre-historic drawings in caves to magnificent forts and palaces, every form of architecture reflects its age old existence and the influence of the countless kings and dynasties over the ages.
Beaches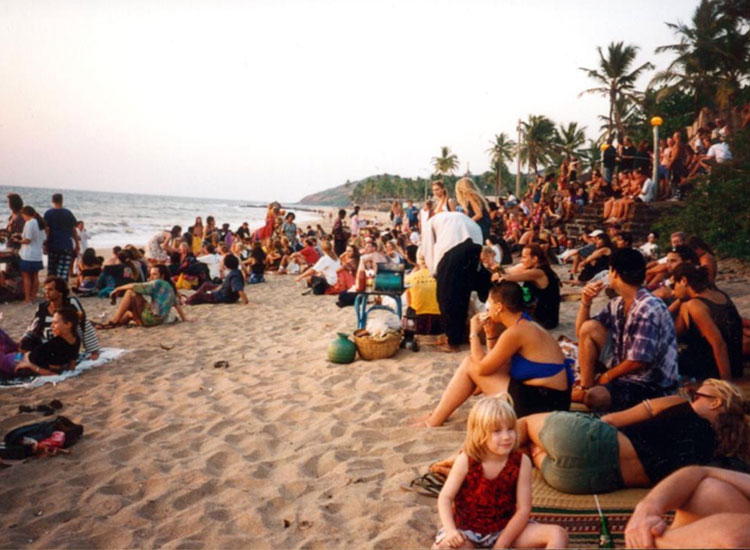 India's beaches are a perfect escape from the chaos and orchestrated madness that define its everyday life. Be it the serene beaches of Odisha, the palm-fringed beaches of South India, or the happening beaches of Goa, there is never a dull moment to be had. What's more, a visitor always has the option of either joining that midnight part at the beach, or heading off to a remote beach to catch some moments of serenity and tranquility.
[ Plan your beach holiday in India with our best customized packages ]
Kerala's Backwaters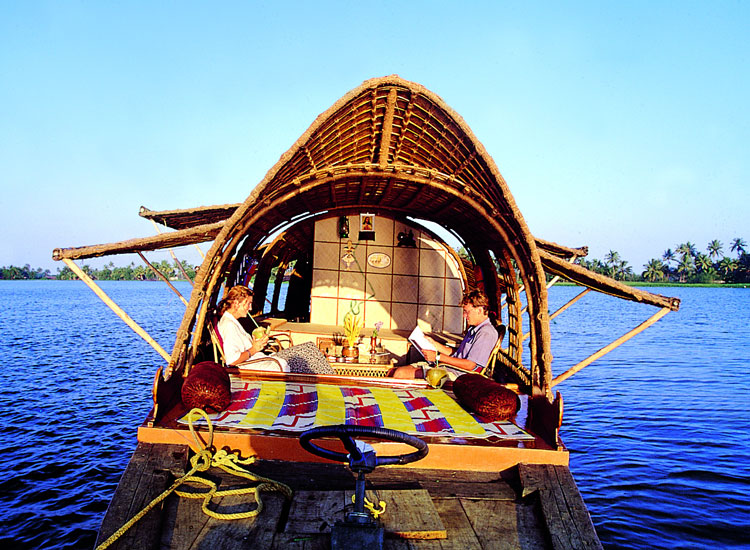 Nothing can be as exciting as taking a cruise on the legendary backwaters of Kerala. An unending maze of winding rivers, lakes and canals, these palm fringed tranquil backwater once served as the state's trade highways. Catch a ride on a kettuvallam (traditional houseboat), and let yourself be mesmerized by the breathtaking views that untouched and inaccessible rural Kerala offers.
[ You can also check out here well-planned kerala houseboat packages ]
Also Read:
Best Backwaters Destinations In Kerala
The Taj Mahal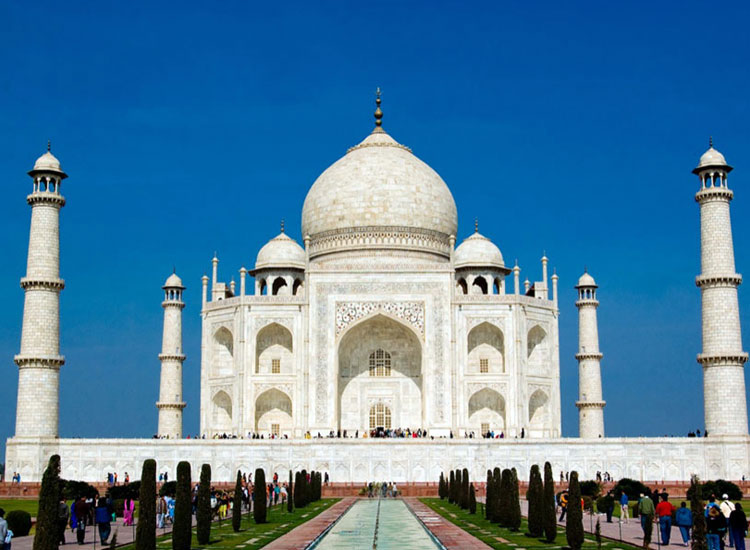 Love can do wonders! However, in some cases, it can build a Taj Mahal! This marvelous piece of architecture, created in soft and pure marble, is counted amongst the world's wonders, besides being a UNESCO World Heritage Site. Undoubtedly, it is beauty personified! Its grandeur of geometrical patterns, along with its perfection of proportions, create a magical effect on the mind. The Taj also reflects its different moods throughout the day, pinkish in the evening, milky white in the evening and golden when the moon shines.
[ Plan a holiday in Agra with these customized packages ]
Adventure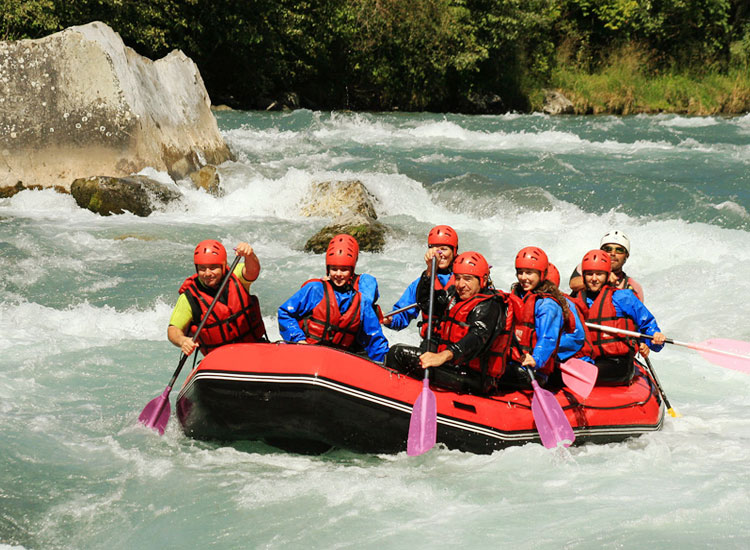 Happen to be an adventure lover and still looking for reasons to visit India? Well, look no further. In India, adventure presents itself in abundance. Its varied natural landscape presents tremendous opportunities for adventure sports like water rafting, paragliding, trekking, snorkeling etc. Moreover, India is also famed for its exotic wildlife, and taking a trip to the wildlife sanctuaries can be an adventurous experience for a lifetime.
[ Browse these customized adventure tour packages in India ]
Also Read:
Where to go for Jungle Safari in India
Music and Dance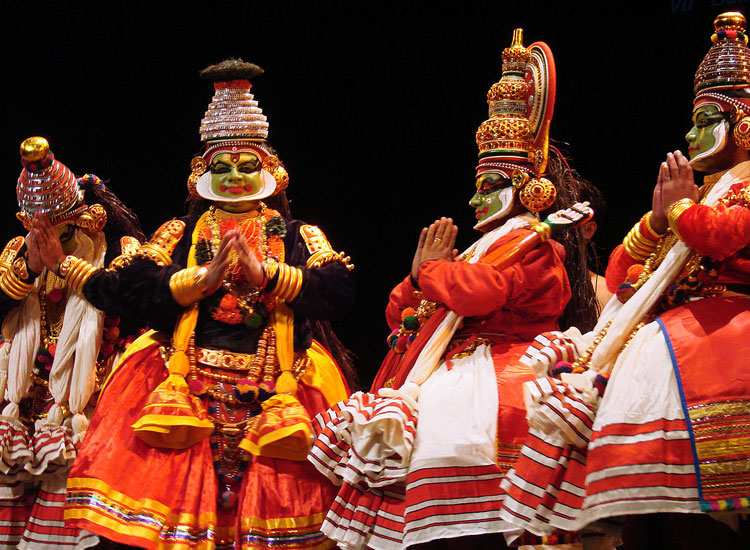 Music and dance are essential components of India's society. Classical Indian music has been a major influence on several genres of music across the world, besides several eminent musicians having originated from India since the ancient times. Music in India relies heavily on the use of stringed instruments, and is greatly influenced by the Carnatic School of music from the 13th and 14th century.
Indian dance is divided into many forms and expressions. Every dance form that originated in India found its inspiration in the different philosophical traditions that existed in the ancient texts. Some of the most popular dance forms of India are Bharatnatyam, Kathakali, Manipuri, Odissi etc.
Shopping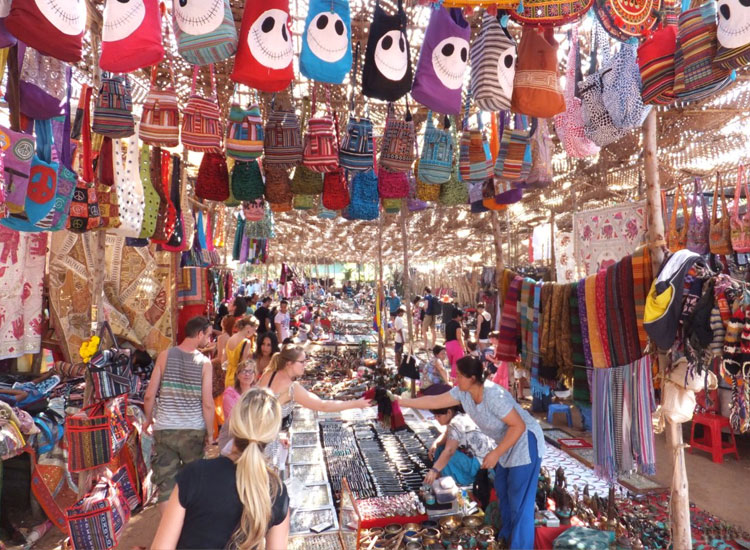 India is a shopper's delight! Rows upon rows of shops line India's streets selling items from antiques to the latest electronic gadgets. Apart from that, the handicrafts, textiles and clothing are popular all over the world due to their unique aesthetics and embroidery. Whether it's Sarojini Market in Delhi, Commercial Street in Bangalore or New Market in Kolkata, every shopping expedition is a joyful experience. However, when shopping in India, it doesn't hurt to learn a bit or two about bargaining.
Festivals and Fairs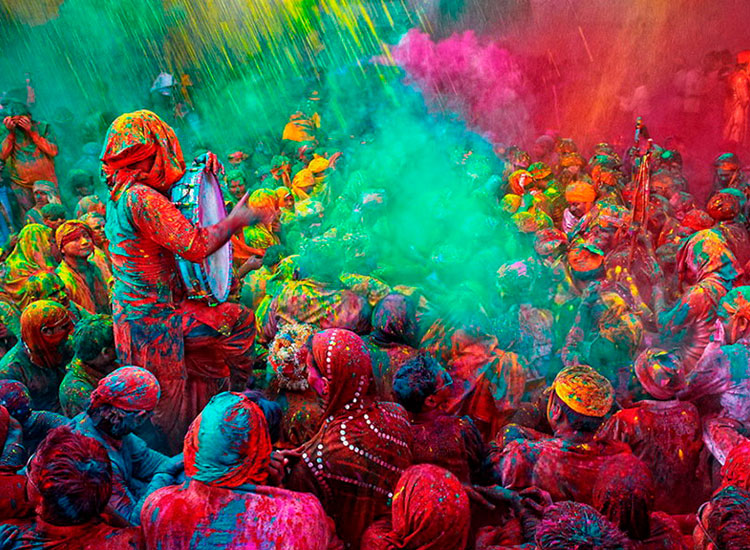 India witnesses a large number of festivals and fairs the year round, much of which can be attributed to this cultural and religious diversity. Glimpses of this diversity is visible in the festivals which are held here too. While some are marked by great pomp and splendor, others are notable for their unique simplicity. Some of the most popular fairs of India are Pushkar Camel Fair and Kumbha Mela, while festivals like Holi, Diwali and Onam reflect its festive spirit like no other. Goa Carnival is another delightful event here.
Food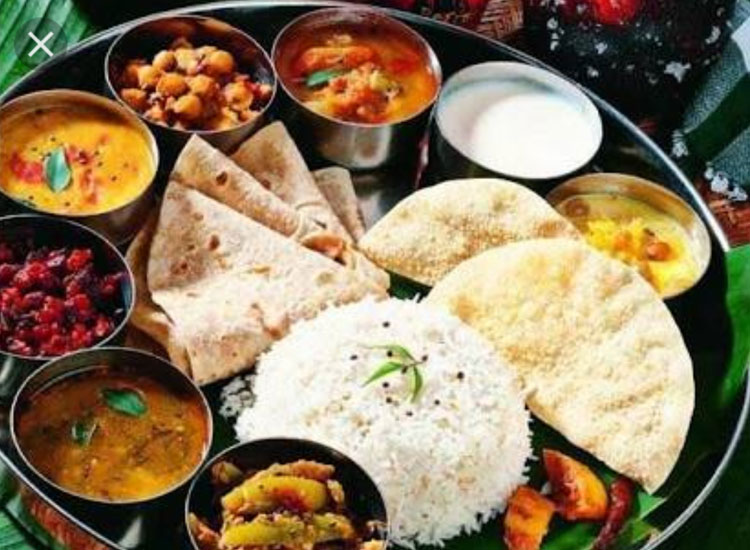 Ready for some spice in your life? Head to India where spice is the way of life. While North Indian cuisines will overwhelm you with their thick gravies, those in the South will tingle your taste buds with their generous use of spices, along with the ever present coconut. Although India is predominantly vegetarian, one can find some of the best Mughal and Persian dishes here like Mutton Rogan Josh, Haleem and Biryani, besides many others.
There are various India Tour Packages, offering you all these experiences and much more, during your vacations.
Related Post:
10 BEST CAMPING SITES IN INDIA WHERE YOU CAN CONNECT WITH NATURE
15 AWESOME WINTER HOLIDAY DESTINATIONS IN INDIA THAT YOU MUST NOT MISS
20 NOT-TO-MISS OFFBEAT DESTINATIONS IN INDIA