North East India has everything that a tourist would be looking for. A little bit of adventure, fun, entertainment, culture and heritage, this region has it all. All the states in the northeast, from Assam to Arunachal Pradesh, are blessed with nature's bounty, and anyone visiting the region the first time is both excited and surprised to come across this all-encompassing scenery.
There are a few destinations in the North East though which have something special to offer. It may be account of their wildlife, landscape or culture, but each destination offers an experience different from the other. Adventure lovers will find much to celebrate about, as will admirers of wildlife.
If you have never visited this part of India, you are missing out on a wonderful and exciting experience. In this blog, we bring you the top tourist places in North East India to make your holiday a memorable one.
You want to know here the Best Time to Visit North East India.
1. Guwahati, Assam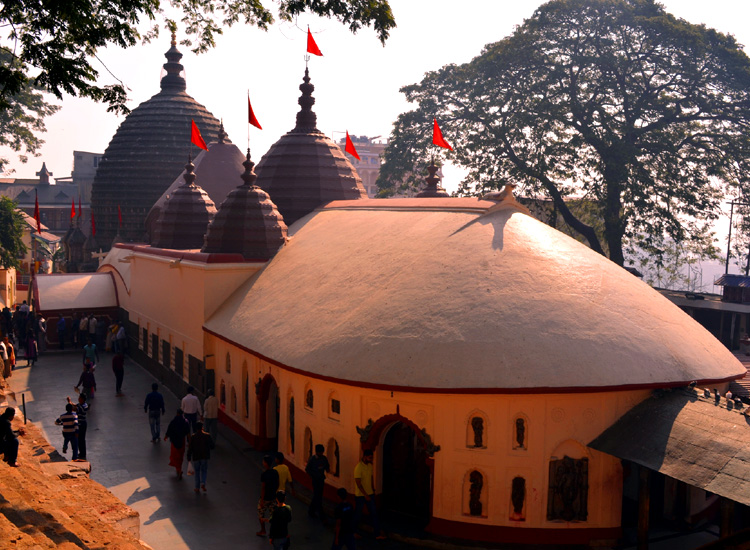 Guwahati is the gateway to the Northeast, besides being one of the largest cities of this region. There are several opportunities for sightseeing in this city. The most prominent attractions of Guwahati are the Kamakhya Temple, Fancy Bazaar, Regional Science Center, Assam State Zoo and Accoland.
Visiting the Kamakhya Temple promises to be a special spiritual experience. Another attraction is the Umananda Temple situated in the island of Brahmaputra, which can be reached through a boat ride. There are also several gardens in the city where you can spend quality time with your friends and family.
Best Time to visit: Between October and April
Tourist Attractions : ISKCON Guwahati, Pobitora Wildlife Sanctuary, Assam State Museum, Kaziranga National Park, andKamakhya Temple
Festival Celebrated: International Flower and Garden Festival every year
Nearest Airport: Guwahati Airport (22 km)
[ Explore popular attractions in Guwahati with these customized packages ]
2. Kaziranga National Park, Assam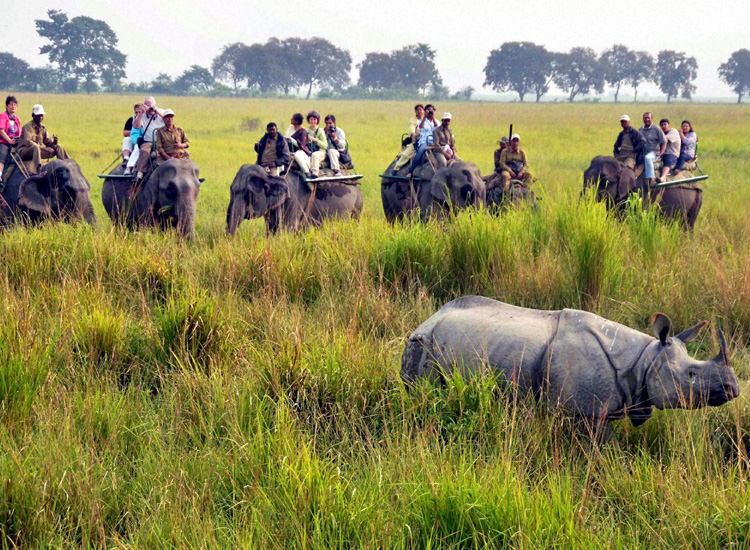 Kaziranga National Park in Assam, a UNESCO World Heritage Site, is renowned for being home to the one-horned rhino. It's also one of the most amazing holiday destinations in Northeast India. They are an endangered species, though. Spotting this colossus beast with its thick hide and horn which juts out menacingly from its head is a rewarding experience.
Apart from the rhino, Kaziranga National Park is also home to several species of mammals, birds and reptiles. Some of these are Royal Bengal Tiger, pigmy hog, swamp deer and elephant, among others. It's not just the fauna which captivates you, the flora too is just as impressive. Indeed, no visit to Assam is complete without a safari in the Kaziranga National Park.
Best Time to visit: Between November and April
Things to do & sightseeing: Jeep Safari in the central range, Elephant Safari, Deopahar, Gorakathi, Bagori
Timings: 7.30 am to 4 pm
Nearest Airport: Jorhat Airport, Assam (114 km)
[ Explore well-customized Kaziranga holiday packages ]
Also Read: Best places to go for Jungle safari in India
3. Majuli, Assam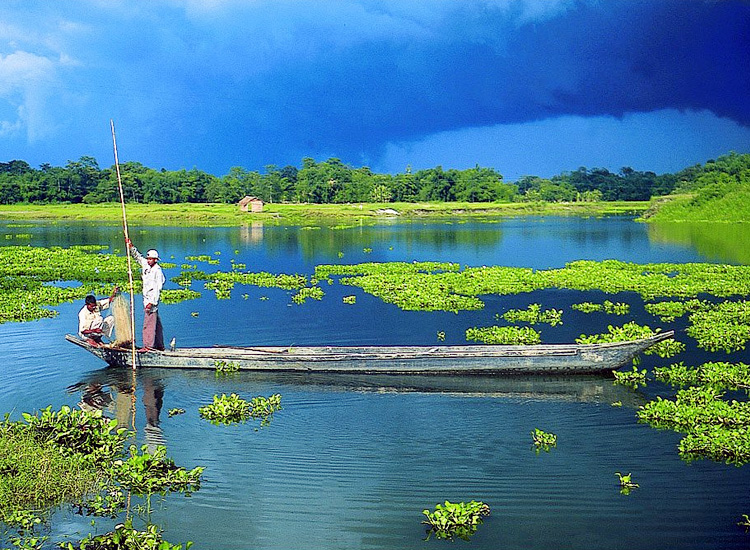 Majuli is a river island in Assam that can only be accessed through a ferry ride from Jorhat. Majuli is special for so many reasons, with one of them being that it is the first district island in the country. Visiting Majuli makes you wonder about the hidden natural wonders tucked away in different parts of India and how much is left to be explored. Some of the attractions worth checking out in Majuli are Indira Gandhi Rashtriya Manav Sangrahalay, Samaguri Satra, Bangalpukhari and Tengapania.
Best Time to visit: Between October and February
Tourist Attractions: Kamalabari Satra, Tengapania, Dakhinpat Satra, Auniati Satra, Garmu
Festival Celebrated: Majuli Festival is celebrated every year on the 21st of November and continues for four days. It will allow you to peep into the tribal culture and traditions
Nearest Airport: Jorhat Airport, Assam (46 km)
4. Sivasagar, Assam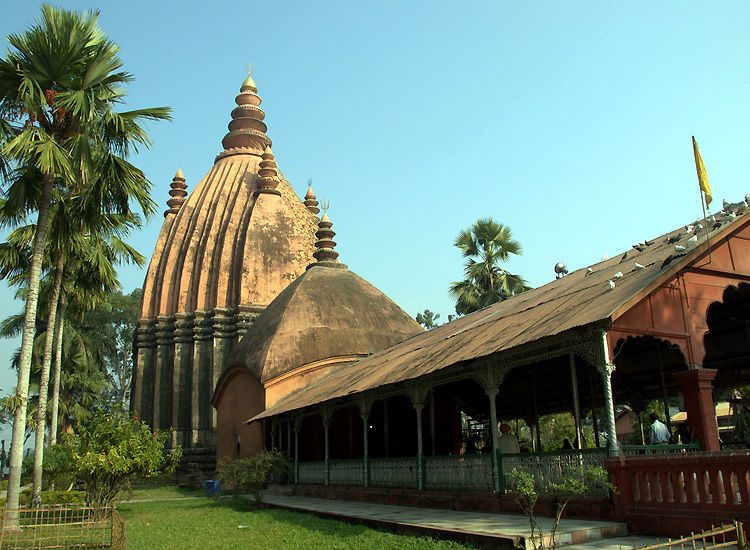 You will enjoy your visit to Sivasagar especially if you are a history enthusiast. It is home to several places of immense historical importance. The most famous ones are Sivasagar Lake, Rang Ghar, Tai Ahom Museum, Shiva Temple, Central Baptist and Catholic Church, Anadaram Baruah Park and Pani Dihing Wildlife Sanctuary.
Among these, the Rang Ghar deserves a special mention because it is one of the oldest surviving amphitheaters in Asia. The Ahom Museum would arouse the interests of both history lovers and laymen because it contains clothes, royal armory and manuscripts belonging to rulers of the Ahom dynasty. Explore holiday packages for Sivasagar.
Best Time to visit: Between October and February
Tourist Attractions : Charaideo. Vishnu Dol, Pani Dihing Wildlife Sanctuary, Shiva Dol, Joysagar
Festival Celebrated: International Shiva Festival
Nearest Airport: Jorhat Airport, Assam (62 km)
5.  Manas Tiger Reserve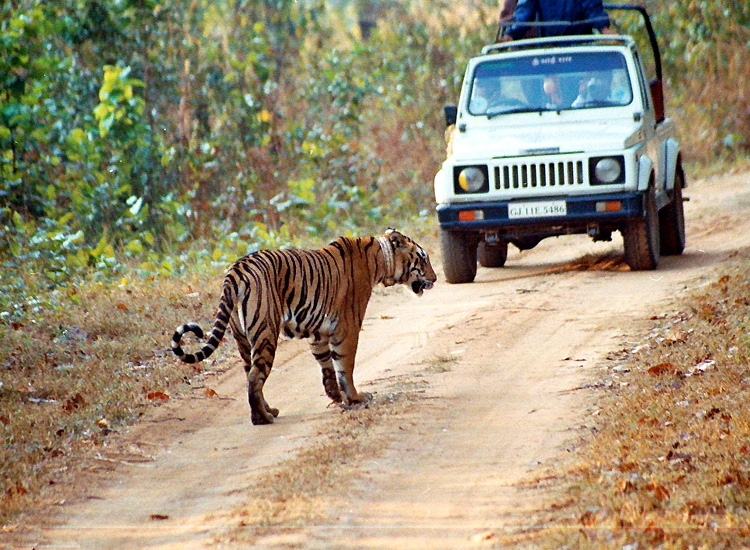 As the name suggests, Manas Tiger reserve is most famous for its enormous population of tigers. Alongside, this tiger reserve also boasts the largest population of Bengal Florican in the world, besides being an incredible place to watch the Great Hornbill.
Apart from this, the Manas Tiger Reserve is home to almost 380 species of birds including red-headed trogon, swamp francolin, marsh, jerdon's babbler and finn's weaver. The tiger reserve also boasts a great biodiversity and is the only place where the pygmy hog survives.
Best Time to visit: Between October and May
Tourist Attractions: Palace of King of Bhutan, Tiger and Elephant Reserve, Bornadi Wildlife Sanctuary, Bansbari Tea Plantation, Mathanguri
Timings: 5.30 am to 6 pm
Nearest Airport: Guwahati Airport (137 km)
6. Tawang, Arunachal Pradesh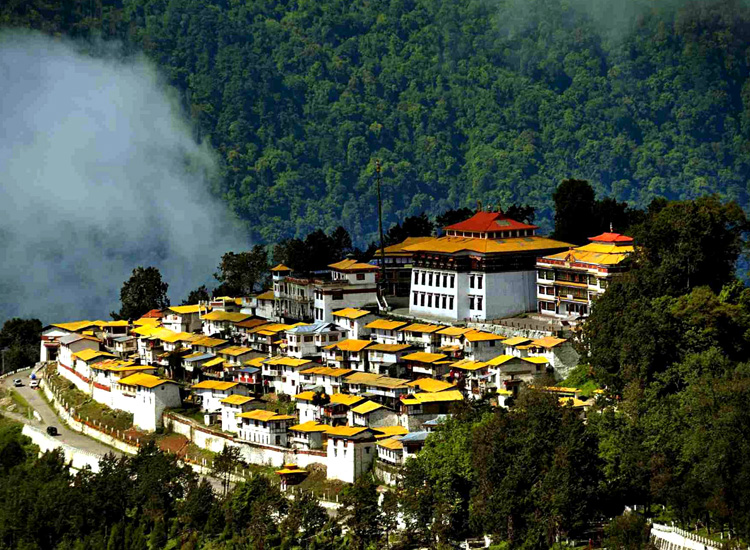 What makes Tawang one of the most visited destinations in Northeast India is its resemblance to heaven, if you know what heaven looks like. The smallest district of Arunachal Pradesh, its home to several attractions including Tawang Monastery, Nuranang Waterfalls, Taktsang Gompa, Pankang Teng Tso Lake and Jaswant Garh, besides others.
The Tawang Monastery, situated at a height of 10,000ft and the residence of almost 450 monks, is one of the largest monasteries in India. In the evening, its beauty takes on a different appearance. Jaswant Garh War Memorial is built in honor of Jaswant Singh Rawat, an Indian rifleman of 4 Garhwal Rifles who bravely fought the Chinese army.
Best Time to visit: Either between March and June or between September and October
Tourist Attractions: Sela Pass, Jaswant Garh, Madhuri Lake, Bumla Pass, Tawang War Memorial
Festival Celebrated: Tawang Festival is celebrated to keep Arunachal's rich heritage and culture alive
Nearest Airport: Guwahati Airport (518 km), Salonibari Airport (317 km)
[ Plan a trip to  Tawang with these customized packages ]
7. Bomdila, Arunachal Pradesh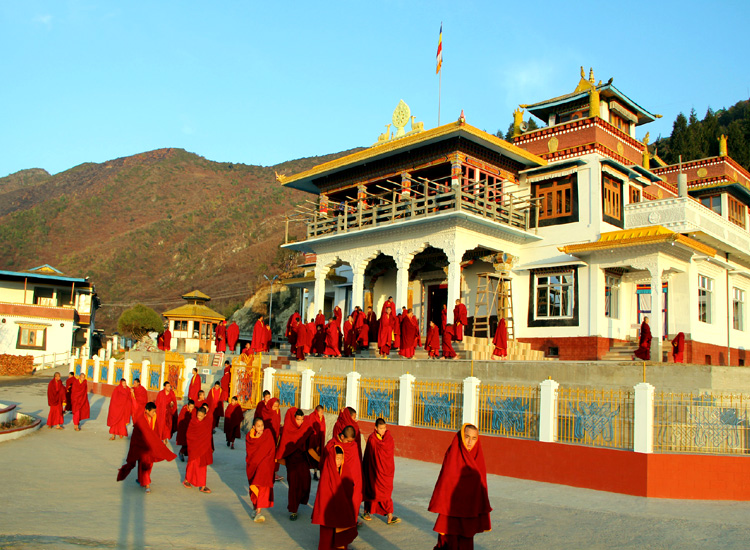 Bomdila is one of the most incredible destinations of Arunachal Pradesh because of its lush landscape combined with a rich culture and heritage. Not only can one enjoy its natural beauty, but also explore the culture and crafts of the region by visiting its museums and monasteries. The popular tourist attractions in Bomdila are Eaglenest Wildlife Sanctuary, Dirang Valley, Bomdila View Point, Craft Center and Ethnographic Museum and Apple Orchard, among others.
Best Time to visit: Between April and October
Tourist Attractions: Apple Orchards, Bomdila Monastery, Bomdila Flea Market, Chilipam Monastery, Craft Centre And Ethnographic Museum
Nearest Airport: Guwahati Airport (268 km), Salonibari Airport (147 km)
[ Visit Bomdila with these customized packages ]
Best Places to visit in Arunachal Pradesh for a Rejuvenating Experience
8. Agartala, Tripura
Agartala is the second largest city in Northeast and has attracted tourists in large numbers. One of the fastest developing cities in India, it's also the third international internet getaway after Mumbai and Chennai. Agartala is home to several fabulous monuments including Ujjayanta Palace, Neermahal and Tripura Government Museum, besides others. Other places which are very popular with the tourists are Rose Valley Amusement Park, Dumboor Lake and Sepahijala Wildlife Sanctaury. Ujjayanta Palace, an architectural masterpiece, is quite a sight to come across. Once home to the ruling Manikya dynasty, the palace is now a state museum and sheds light on the arts, crafts, tradition and lifestyle of communities residing in Northeast India.
Best Time to visit: Between April and October
Tourist Attractions: Tripura Sundari Temple, Sepahijala Wildlife Sanctuary, Buddha Temple, Jagannath Mandir, Jampui Hills
Festival Celebrated: 7-day long Garia Puja, honoring universal god Baba Goria.
Nearest Airport: Imphal Airport, Manipur (542 km)
9. Kohima, Nagaland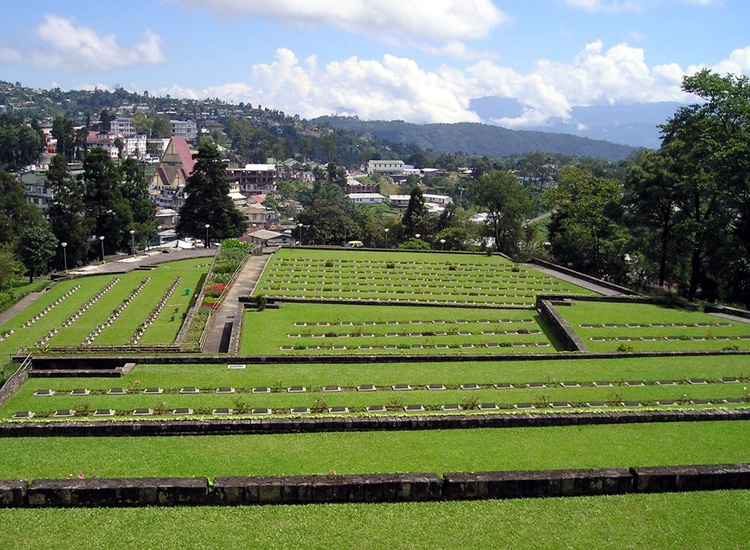 Kohima, the capital city of Nagaland, is one of the amazing cities to visit in Northeast India. Kohima is most popular for hosting the annual Hornbill Festival in December, which draws in thousands of visitors every year.
Apart from that, there are several tourist attractions in Kohima including The Catholic Cathedral at Aradura Hill, World War II Cemetery, Nagaland State Museum and the Zoological Park, besides others. After enjoying sightseeing, you can also go for a trek with your family to Dzukou Valley, located almost 20km from Kohima.
Best Time to visit: Between October and May
Attractions: The Catholic Cathedral, Naga Heritage Village, Kisama Heritage Village
Kohima War Cemetery, Japfu Peak
Festival Celebrated: Hornbill Festival is a significant festival that invites travelers worldwide. It is held from 1st to 10th December every year and is famous for its tribal and cultural dances, rock contests, songs, and music.
Nearest Airport: Dimapur Airport, Nagaland (64 km)
[ Explore tour packages for Nagaland ]
10. Imphal, Manipur
Imphal, the capital city of Manipur, is blessed with a beautiful landscape which wins your heart at first sight. It is home to several tribes and is also the cultural capital of the state. For a tourist, there are several fascinating sights to explore.
One of these is the Imphal Polo Ground, the oldest polo ground in the world. The other attractions worth checking out are Kangla Fort, Manipur Zoological Gardens and Keibul Lamjao National Park, apart from others. Imphal also hosts several events like Lai Haraoba, the Kang Rath Yatra and Ningol Chakouba Festival, to name a few.
Best Time to visit: Between September and April
Tourist Attractions : ISKCON Imphal, Sri Sri Radha Krishnacandra Temple, Ima Keithel Women's Market, INA Museum, Loktak Lake, Kangla Fort
Nearest Airport: Imphal Airport (8 km)
[ Plan a holiday in Manipur with these customized packages ]
11. Cherrapunji, Meghalaya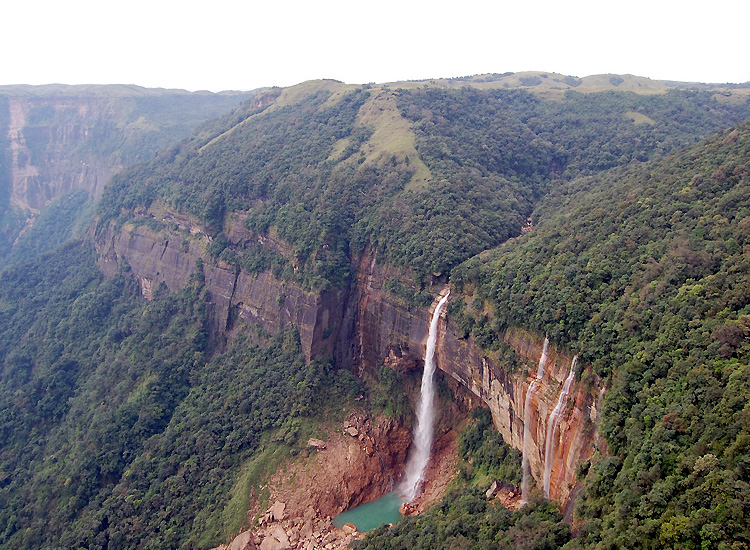 Cherrapunji in Meghalaya is famous for being one of the wettest places in the world, and is one of the best places to visit in India. It is also famous for its root bridges which are formed due to continuous rains. However, this place attracts tourists for its amazing sightseeing opportunities.
Its major attractions are waterfalls and caves, with some of them being Nohsngithiang Falls, Nohkalikai Falls and Dainthlen Falls, along with Mawsmai Cave. Other equally exciting sightseeing destinations are Mawkdok Dympep Valley, Double Decker Living Root Bridge and Thangkharang Park.
Best Time to visit: Between October and February
Tourist Attractions : Eco Park, Mawsynram, Nongsawlia Church, Wakaba Falls, Dawki
Festival Celebrated: Nongkrem Dance, a festival of the Khasi tribe held annually in December for five days
Nearest Airport: Guwahati Airport (163 km)
[ Explore customized Cherrapunji tour packages ]
12. Mawsynram, Meghalaya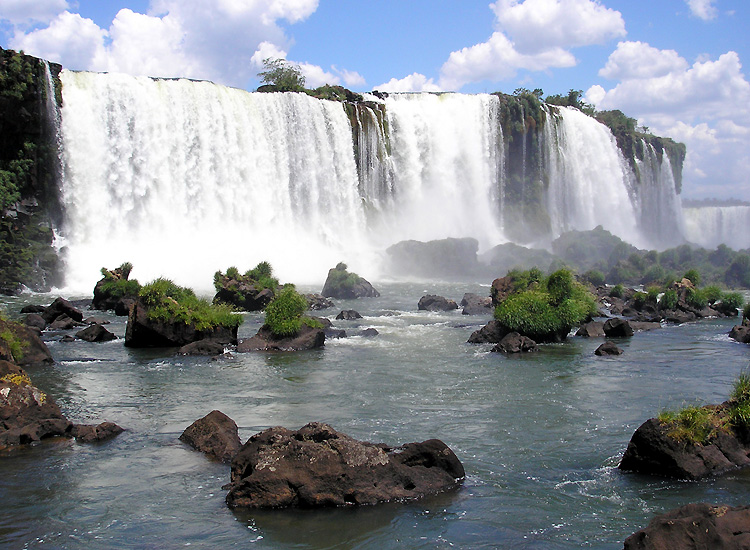 Mawsynram, located about 56km from Shillong, is a tiny village in the Khasi village of Meghalaya. It is famous for being the wettest place on earth, along with Cherrapunji. It reportedly receives an annual rainfall of almost 11,872 mm, or 39ft! However, it's a natural paradise, and tourists visiting the place delight in the fresh air, sliding slopes and rolling green mountains.
One of the main attractions in Mawsynram is the Mawjymbuin Cave. They consist of some magnificent stalagmites which have been formed due to years of weathering and dripping of mineralized solutions. It's such a delight exploring these natural formations and coming across rare sights such as these.
Best Time to visit: Between September and November
Key Attractions: Elephant Falls, Don Bosco Centre For Indigenous Cultures, Umiam Lake Viewpoint, Mawjymbuin Caves, Jingmaham Living Root Bridge
Nearest Airport: Guwahati Airport (170 km)
21 Best Places to Visit in Meghalaya to Admire the Natural Beauty
13. Shillong, Meghalaya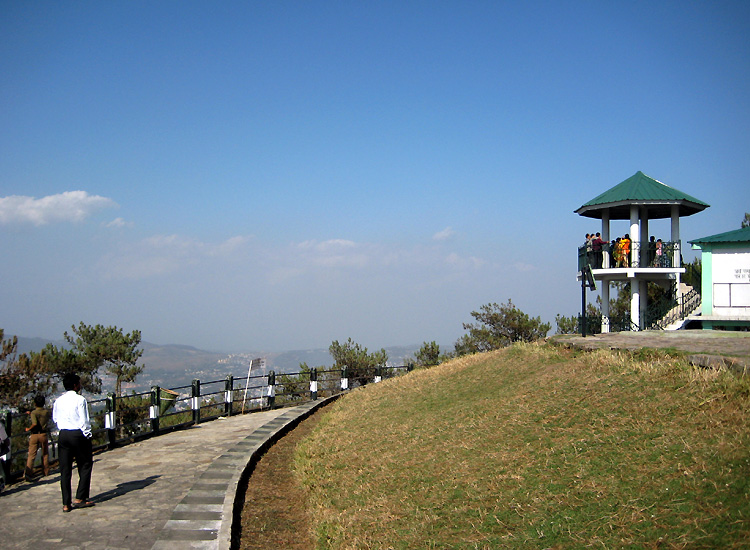 No list of the most beautiful hill stations in Northeast India is complete without mentioning Shillong, one of the most visited places in Northeast India. Surrounded by hills and the ever present fog resting comfortably on them, Shillong appears like the perfect getaway for a dreamy vacation. It's also famous for hosting the most exciting music festivals and cultural events throughout the year. You can enjoy shopping in the malls, boating on Ward's Lake or just having a relaxed day out with your family. The major attractions of Shillong include Shillong Peak, Golf Course, Don Bosco Center for Indigenous Centers and Elephant Falls, besides others. Shillong Peak, located at a height of 6, 449ft, provides outstanding views of the city.
Best Time to visit: Between March and May
Tourist Attractions : Don Bosco Museum, Elephant Falls, Sohpetbneng Peak, Mary Help for Christian Cathedral, Umiam Lake
Festival Celebrated: National Cherry Blossom Festival in mid-November
Nearest Airport: Guwahati Airport (120 km)
[ Plan a holiday in Meghalaya with these packages ]
14. Aizwal, Mizoram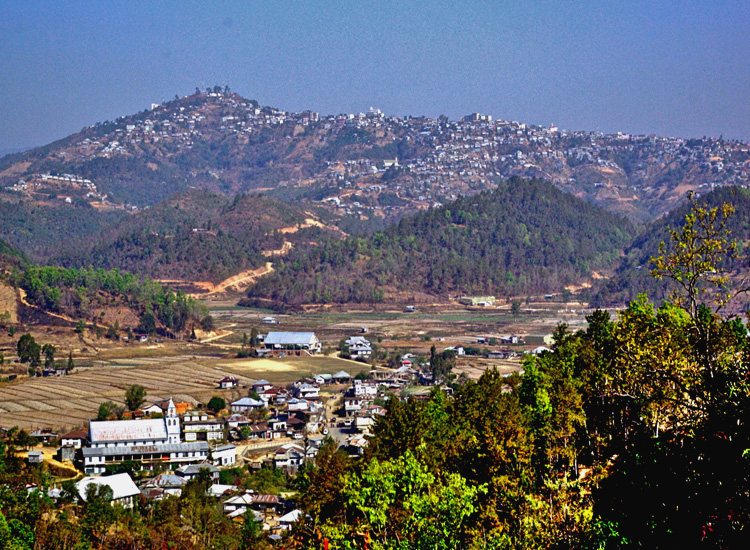 Aizwal, the capital of Mizoram and an immensely beautiful hill city, provides the best sightseeing opportunities. You will find solitude and tranquility in abundance here. The city also provides lovely views of the hills stretching for miles on end. In Aizwal, you will also come across the friendliest people in the entire Northeast. There is also scope for adventure, from paragliding to rafting.
Some of the popular tourist attractions include Lamsial Puk (Cave), Baktawng and Solomon's Temple. A unique experience in Aizwal is meeting the world's largest family. Headed by Pu Ziona, who has 38 wives, 89 children and a large number of grandchildren, this family has been registered by the Guinness Book of World Records.
Best Time to visit: Between March and July
Tourist Attractions: Tamdil Lake, Durtlang Hills, Mini Zoological Garden, Vantawang Falls, Khawnglung Wildlife Sanctuary
Nearest Airport: Lengpui Airport (32 km)
[ Explore the  tourist attractions in Mizoram with these packages ]
15. Pemayangtse Monastery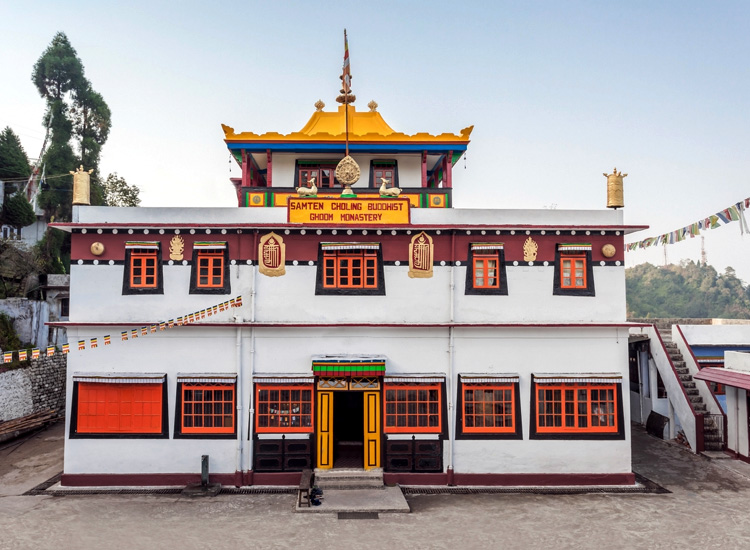 Pemayangtse Monastery is one of the oldest monasteries in Sikkim and contains an enormous collection of rare manuscripts and scriptures. Located in close proximity to Pelling, it is around 300 years old and is three storied.
It houses various statues of Buddhist saints. The main prayer hall is adorned with exquisite paintings while the doors and windows are decorated in traditional Tibetan design. You can also see the ruins of Rabdantse Monastery from here. Explore customized Sikkim tour packages.
Best Time to visit: Between March and June
Tourist Attractions: Borong, Pelling, Rimbik, Khangchendzonga National Park, Yuksom Valley
Timings: 9 am to 6 pm
Festival Celebrated: Cham Festival, a Tibetan dance form held every year on the 28th and 19th of Gyal, the 12th month of the Tibetan calendar.
Also Read: The 12 Best Places To Visit In Sikkim For A Fun Vacay In 2022
16. Pelling, Sikkim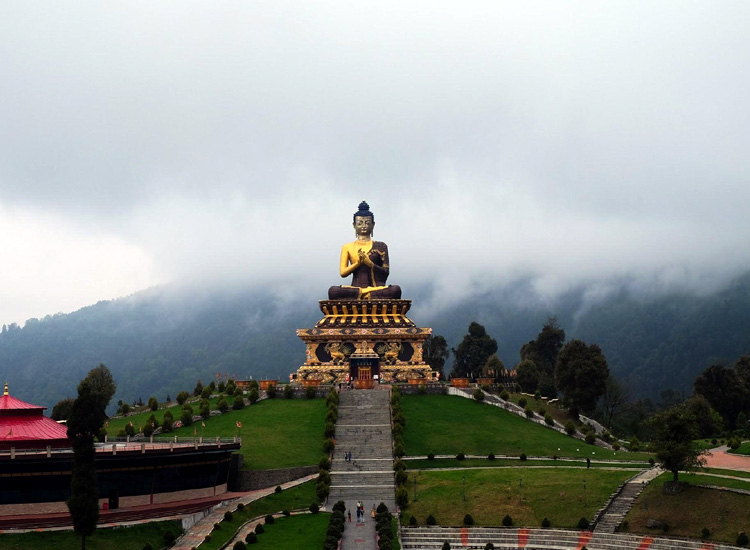 Pelling is one of the most popular tourist attractions in the Northeast because it offers breathtaking views of the Khangchendzonga and surrounding ranges. This is also the reason why it's so loved by tourists, along with the various tourist spots that it's home too. Some of the tourist attractions are Darap Cherny Village, Khecheopalri Lake, Khangchendzonga Waterfalls and Sawaro Rock Garden.
Besides this, Pelling hosts the Khangchendzonga Festival which is marked with various exciting activities like water-rafting on the Rangit, trekking, kayaking and mountain biking, to name a few. Flower exhibitions and traditional crafts stalls also keep the guests entertained. Explore Pelling with this package.
Best Time to visit: Either between mid-February and May or September and December
Tourist Attractions: Kanchenjunga National Park, Pemayangtse Monastery, Sewaro Rock Garden, Rabdentse Ruins, Khecheopalri Lake
Festival Celebrated: Pelling Tourism Festival, also called Kanchenjunga Winter Tourism Festival, is celebrated in December.
Nearest Airport: Bagdogra Airport, West Bengal (140 km)
7 Best Honeymoon Places in North India to Visit in Summer 2022
17. Goecha La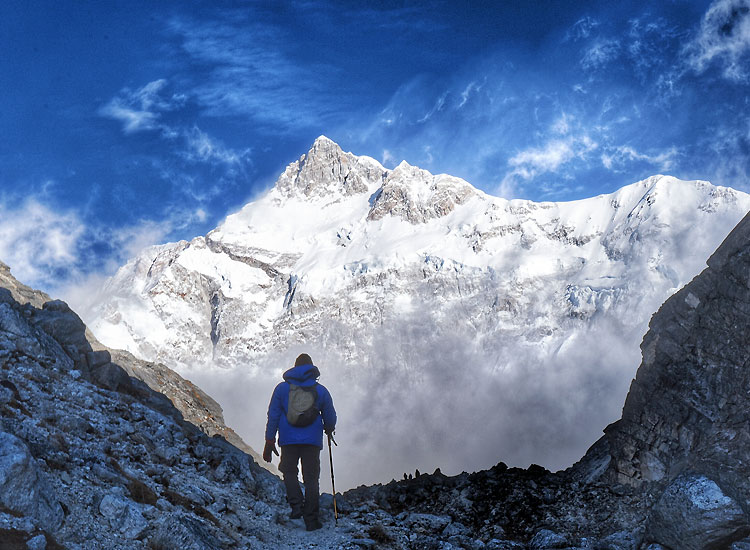 If you are an adventure seeker looking for an adrenaline-rushing trek, then Goecha La is the pass you should be heading for during your visit to North-East India.
One of the main reasons why Goecha La pass is listed as one of the best places to visit in Sikkim is the trekking trail it has on offer as well as the blissful view of the nearby mountain summits. The altitude of this trekking trail reaches beyond 15,000 ft making it one of the best places to trek to.
The entire Goecha La trek takes a minimum of 7 days or a total trek time of 25 hours. Once you reach the summit, you can see the 14 big snow-capped summits.
Best Time to visit: Between September and November
Tourist Attractions : Khangchendzonga Waterfall, Khangchendzonga National Park, Norbugang Coronation Throne, Khecheopalri Lake, Gurudongmar Lake
Timings: All day
Must Read: Top Trekking Destination in India
18. Mokokchung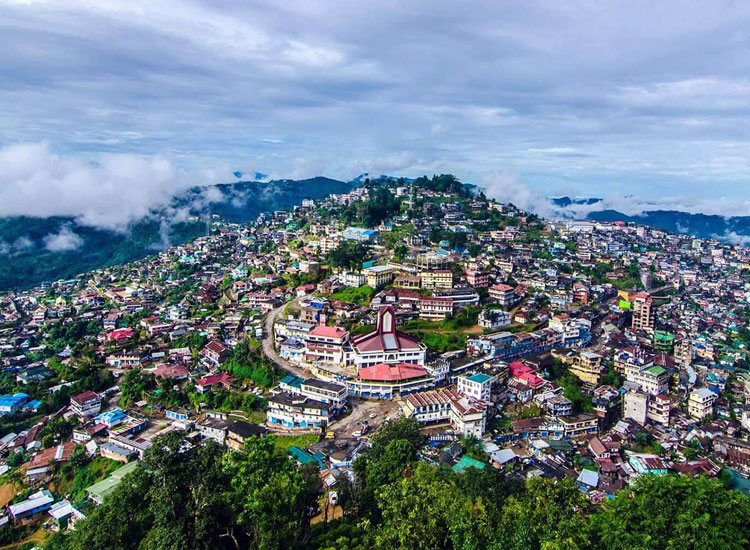 Mokokchung is an amazing and pristine destination that offers a mesmerizing view of the surrounding. It amazes the visitors with its rare landscapes and unique lifestyle. The people here are welcoming and warm-hearted making it a very blissful destination to visit in Nagaland.
Mokokchung is popular for its diversity in flora, cuisines, and a lot of other things. If you plan to visit here, make it during the winters. It happens to be the longest season in this village and the most amazing one as well.
Best Time to visit: Between mid-September to November
Tourist Attractions: Langpangkong Caves, Ongpangkong Range, Unmga, Mopungchuket Village, Changkikong Range
Nearest Airport: Jorhat Airport, Assam (104 km)
[ Explore Our Best Dibrugarh Tour Packages ]
19. Kangla Fort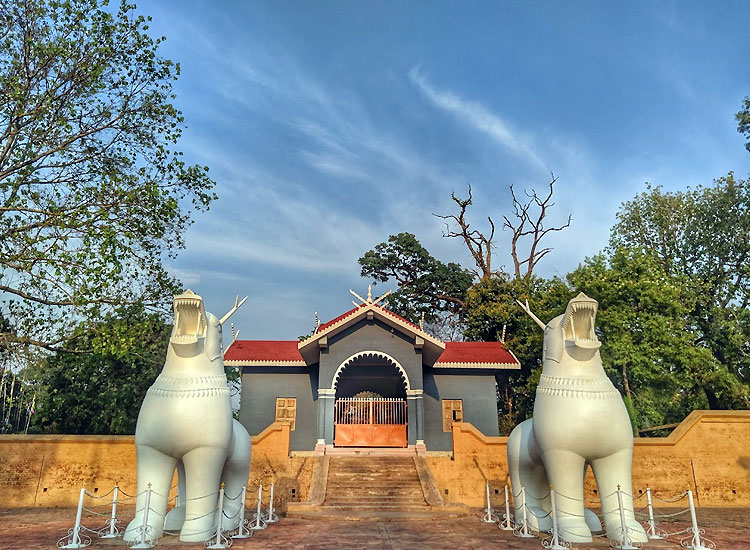 The popular and majestic Kangla Fort is a part of Nagaland's capital- Imphal. It is one of the most important attractions of the city and attracts a lot of visitors throughout the year. According to historians this fort dates back to 33 AD and is known to be the home of Hongda Lauren Pakhangba, who is also the mythical god according to the localities.
This is a must-visit attraction in Nagaland for art lovers and historians. Even if you aren't any of these, do explore this amazing attraction to know the untold stories.
Best Time to visit: Between October and April
Tourist Attractions: Lord Ibudhou Pakhangba Leishang, Nungjeng Pukhri Achouba, Shri Govindaji Temple, Mangle, Kangla Museum
Timings: 7 am to 5 pm
20. Tripura Sundari Temple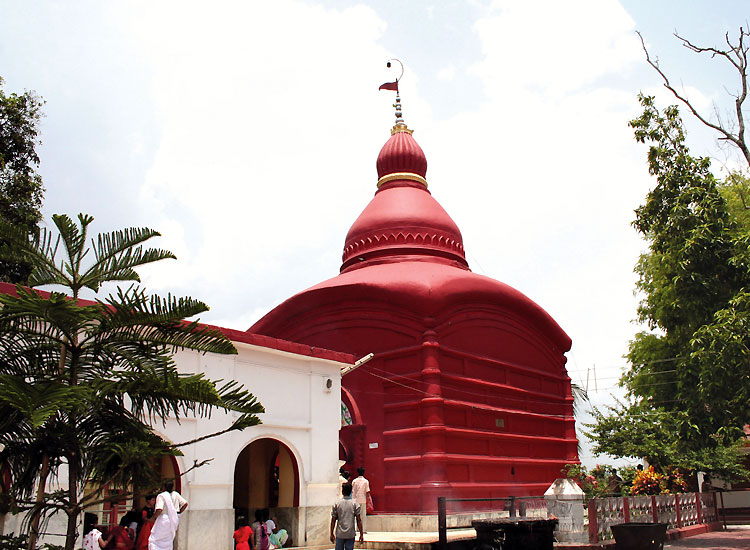 Amongst the best places to visit in North East India, this temple has to be somewhere at the top of the list. Tripura Sundari Temple is an important pilgrim spot and one of the 51 shaktipeeths in India. A lot of pilgrims visit this holy site and offer their prayers.
If you too are visiting Tripura then do not miss out on the amazing and holy Matabari or Tripura Sundari Temple.
Best Time to visit: Between October and April
Tourist Attractions: Main temple premises, Ujjayanta Palace, Rudrasagar Lake, Neermahal Palace,
Unakoti Hill
Timings: 5 am to 9 pm (summer), 5.30 am to 8.30 pm (winter)
21. Ziro Valley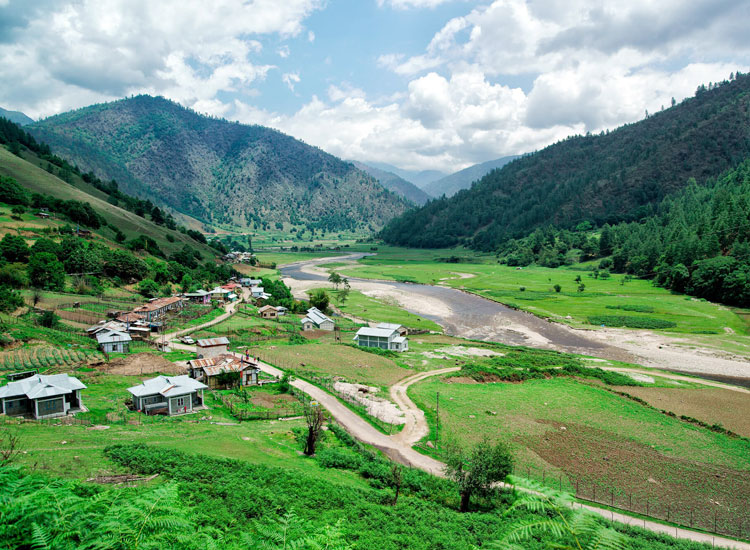 Foreigners can visit Ziro Valley with special permission from the Arunachal Government. It is one of the best places to visit in North East India in June to enjoy the scenic beauty and cool weather. Ziro Music Festival is one of the important festivals of North East India that sees more than 40 bands performing live.
Even if you are not into that, the cultural aspect will be worth giving a shot. The verdant hills of the valley are studded with approx. 300 exotic birds and 170 colorful butterfly species. Add Ziro Valley to your North East India tour package if you are into birdwatching.
Best Time to Visit: Between April and June
Attractions: Ziro Music Festival, Tarin Fish Farm, Talley Valley Wildlife Sanctuary, Meghna Cave Temple, Dolo Mando
Festival Celebrated: Ziro Music Festival is held in September every year and attracts music lovers worldwide.
Nearest Airport: Jorhat Airport (98 km)
22. Gangtok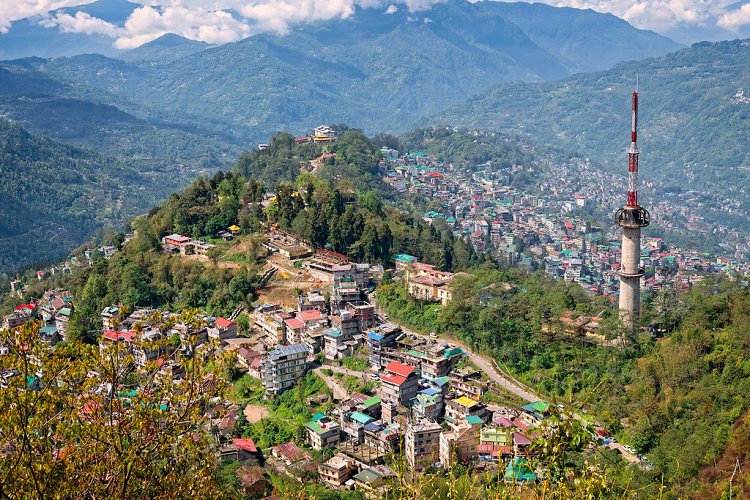 The Gateway to Sikkim, Gangtok is the capital city of Sikkim state and is among the top tourist places in North East India for winter. It offers incredible views of Mt. Kanchenjunga, the world's third-highest mountain. The town has many restaurants, things to do, and adventure activities to keep you entertained throughout the stay.
From March to May, wild Rhododendrons can be seen transforming the entire city landscape. Whether you are a family, couple, group of friends, or solo, Gangtok should not be missed out on your itinerary. Plus, it offers adventure activities that will provide unforgettable memories of the tour.
Best Time to Visit: Between March and May, October and December
Tourist Attractions: MG Road, Rumtek Monastery, Tsomgo Lake, Ganesh Tok, Namgyal Institute of Tibetology, Himalayan Zoological Park
Nearest Airport: Pakyong Airport (28 km)
Also Read: Top Tourist Places in Gangtok Must visit
23. Nohkalikai Falls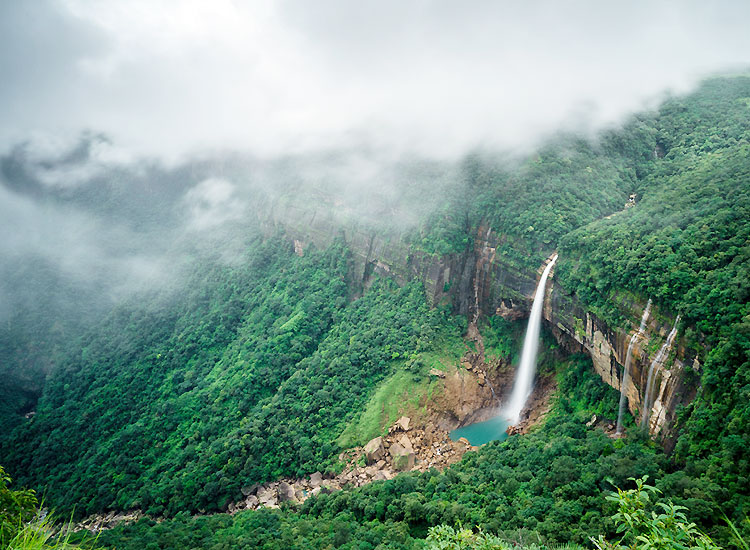 Tragically beautiful waterfall, Nohkalikai Falls is India's highest free leaping waterfall. It drops from a height of 340 m into a pretty pool base, and if you do not visit this fall, your North East Tour will be incomplete. It has a sad story, involving a young mother (Ka Likai), her husband, and a little daughter. As she remarried, her new husband didn't like her daughter, and while she was away at work, he killed and cooked her flesh in a fit of jealous rage. Once she discovers it, Likai plunges to death from the falls. Thus, the name was given to the waterfall.
Best Time to Visit: Between October and December, March and May
Timings: 9 am to 5 pm
Attractions: Trekking, Photography, Angling, Swimming, Birdwatching
Nearest Airport: Guwahati Airport (167 km)
24. Mawlynnong village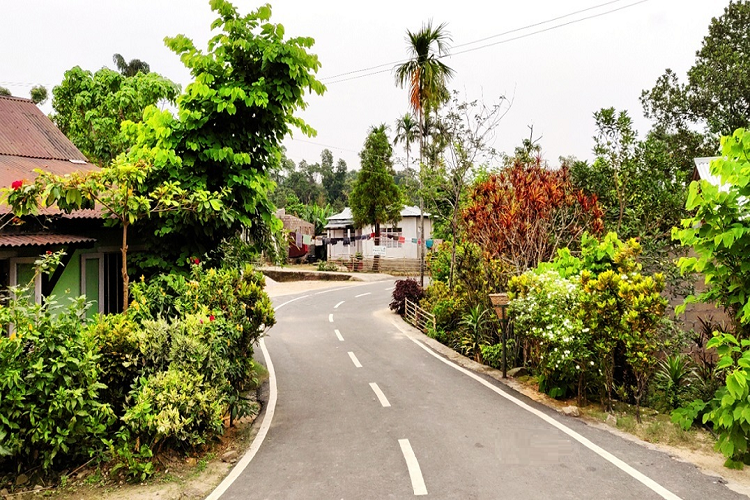 This village in North East India's state of Meghalaya has earned a reputation of being one of Asia's cleanest villages. So much so that it is called God's Own Garden. From fruit orchards to gushing streams and swaying palms, Mawlynnong Village is one of the best places to see in north east India.
Plus, you can get insights into the traditions of the Khasis living on the edge of the state's southern ranges. The iconic attractions that have obtained their place in every Meghalaya tour itinerary are the living root bridges, a specialty of this village you have to visit for a memorable experience.
Best Time to Visit: Between June and September
Attractions: Living Root Bridges, Mawlynnong Waterfall, Jingmaham Living Root Bridge, Church of the Epiphany
Nearest Airport: Lokpriya Gopinath Bordoloi International Airport (188 km)
Related Post: