Best known for its plethora of incredible monuments, bustling bazaars, historical sites, hill stations, excellent beaches, exquisite cuisine, and welcoming ambiance, it is no wonder that India stands among Asia's top family travel destinations. India features pursuits for tourists of all ages and interests. With its rich history, colorful festivals, sun-washed beaches, epic wilderness, majestic mountains, and endless forests, India's delightful cities sit amidst some absolutely impressive settings.
List of 14 Best Places to Visit in India with Family in July 2022.
This vibrant land has a load of things to do and experience, and what could be a better way to experience it with family? Garnish your vacation by visiting some of the best family holiday destinations in India to create a wonderful holiday album. To help guide you to an Indian locale that offers a dazzling mix of family-friendly destinations, refer to our list of best family holiday destinations in India. Choose your desired places below, and let the excitement of family vacations delight your senses!
1. Srinagar, Kashmir
To enjoy an unforgettable family trip in India, Srinagar stands to be one of the best places to visit. Known for its beautiful lake, stunning gardens, enjoyable weather, lush green valleys, and hills coupled with misty surroundings, Srinagar will refresh and renew your energy levels to a new high. This paradise on earth is a melting pot of brilliant tourist destinations, spirituality, and scenic beauty at its best. Undoubtedly, it is one of the best places in India to visit and enjoy a wonderful family vacation.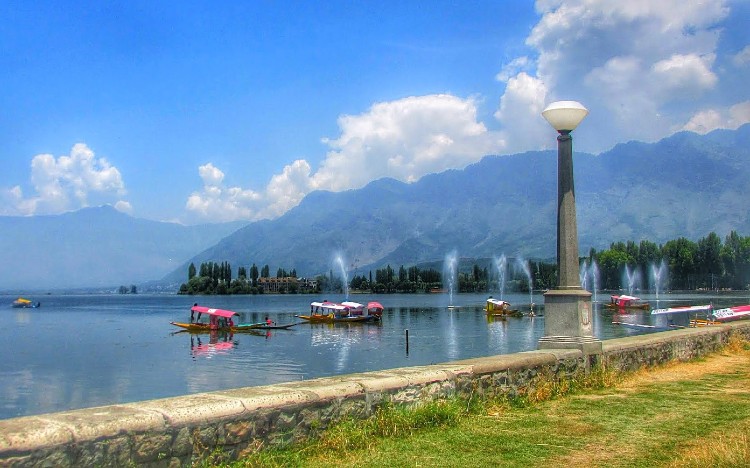 | | |
| --- | --- |
| Prime Attractions: | Best Things to Do: |
| Dal Lake, Mughal Garden, Aru Valley, Mughal Garden, Chashme Shahi, Nishat Bagh, Hari Parbat. | Houseboat stay, Shikara ride, relishing local cuisines, trekking, nature walk, shopping, and photography. |
2. Manali, Himachal Pradesh
This pocket-friendly family destination in India captivates visitors young and old with its picturesque surrounding, beautiful valleys, stunning resorts, fancy cafes, and much more. Many of the top attractions offer guided tours, which are excellent ways for families to engage with and learn about the sites. Manali is best known for its pristine nature and amazing adventure, and you can also find budget-friendly lodging at chain hotels.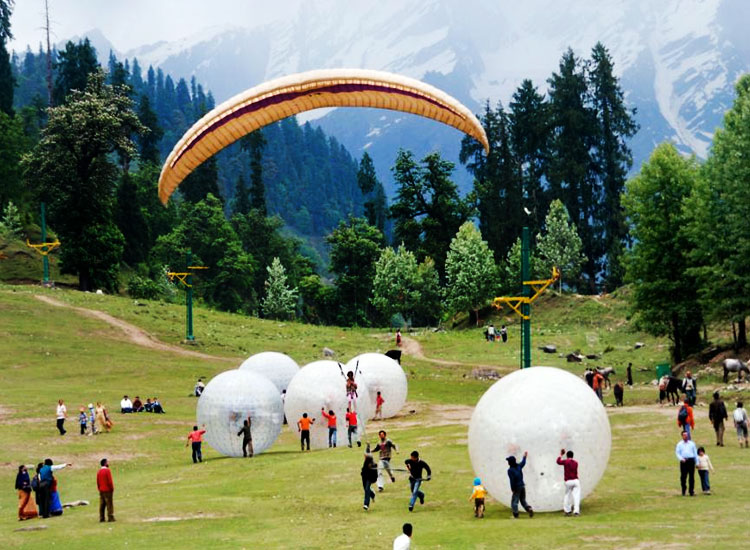 | | |
| --- | --- |
| Prime Attractions: | Best Things to Do: |
| Solang Valley, Hadimba Temple, Jogini Waterfalls, Vashisht Hot Water Springs and Temple, Mall Road, Old Manali, Museum of Himachal Culture and Folk Art, Manu Temple. | Paragliding, horse riding, river rafting, trekking, nature walk, temple tour. |
[ Explore more Manali Tour Packages ]
3. Shimla, Himachal Pradesh
Shimla is well-known for its Victorian architecture, pleasant weather, and is counted as one of the most visited hill stations by family, couples, and solo travelers in North India. Its beautiful location, nestled between majestic snow-capped hills and mystical forests makes this place a real paradise. Shimla is also renowned for its pedestrian-friendly streets, engaging cathedrals, and eye-catching architecture of the colonial era. If you are looking for a peaceful retreat then unquestionably Shimla is one of the best places to enjoy a great family vacation.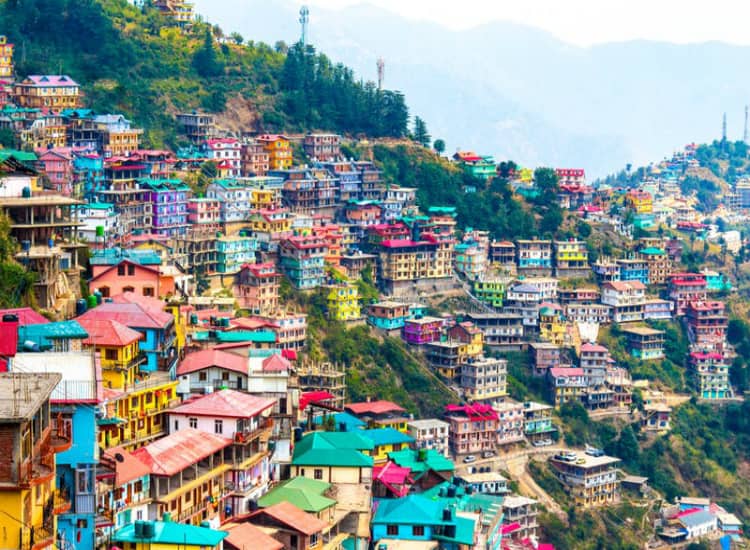 | | |
| --- | --- |
| Prime Attractions: | Best Things to Do: |
| Himalayan Bird Park, The Ridge of Shimla, Jakhoo Hill, Shimla State Museum, Kuthar Fort, Kufri, Green Valley, Kiala Forest, Viceregal Lodge. | Toy Train ride, skiing, river rafting, golfing, shopping at Mall Road, bird watching, nature walk, ice skating, camping. |
4. Mussoorie, Uttarakhand
Nestled in the lap of the Shivalik range of the Himalayas, Mussoorie is one of the ideal places to visit in India to enjoy a joyful family vacation. Blessed with never-ending grasslands, serene natural surroundings, marvelous trekking trails, majestic peaks, here you can have the perfect family respite. From adventure, dining, shopping, and every desire you imagined for your vacation with your loved ones are available here. Staying in excellent resorts and savoring dinner all together close to the fireplace probably is one of the best things, which you can do with your family.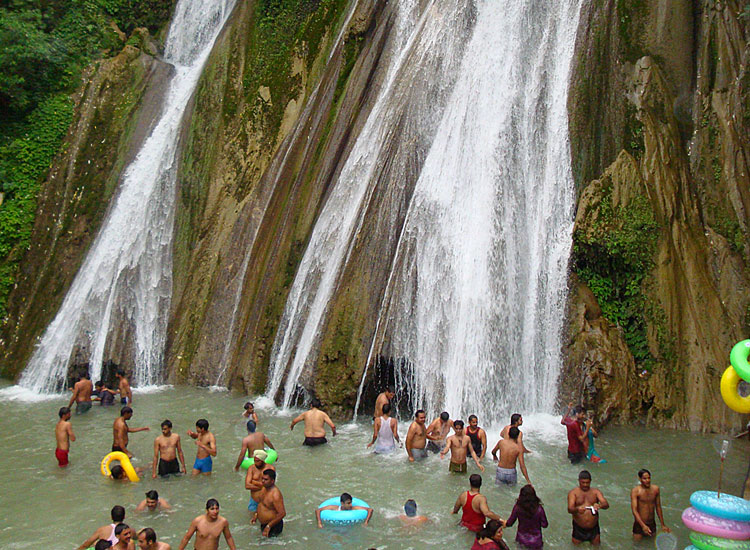 | | |
| --- | --- |
| Prime Attractions: | Best Things to Do: |
| Lal Tibba Scenic Point, Gun Hill Point, The Mall Road | Trekking, Camping, hiking, rock climbing, rafting, paragliding, roller skating, shopping, wildlife safari, boating, photography, horse riding, fishing. |
5. Nainital, Uttarakhand
Nainital is a beautiful hill station and a dreamy destination located in Uttarakhand. It is one of the sought-after family holiday destinations in India. Nainital is recognized for its iconic pear-shaped lake. It boasts numerous tranquil lakes, famous viewpoints, classic colonial structures, which provide the perfect settings for a wonderful family vacation. Boating at one of the famous lakes may be a top reason why many families choose to visit Nainital, but the Nainital certainly offers travelers significantly more.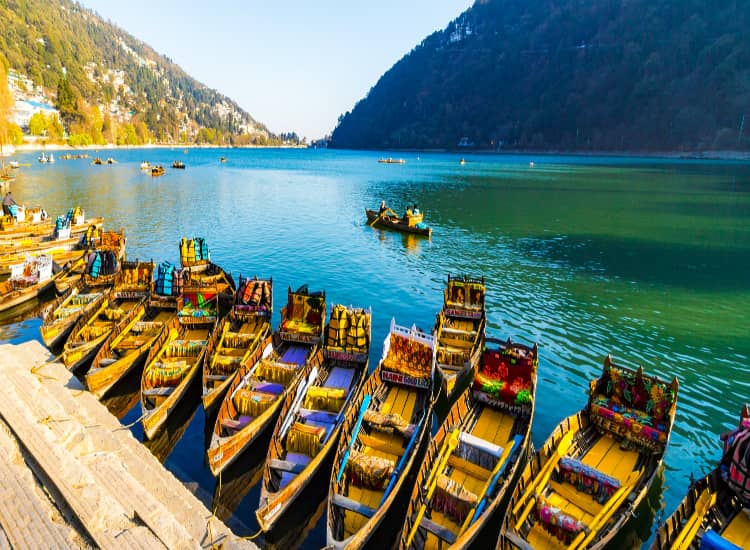 | | |
| --- | --- |
| Prime Attractions: | Best Things to Do: |
| Naini Lake, Eco Cave Gardens, Naina Devi Temple, Snow View Point. | Ropeway Ride, shopping at Tibetan Market, boating, trek to Tiffin Top, Flying Fox, river rafting. |
6. Ooty, Tamil Nadu
If you and your family are Tea lovers, then Ooty is the place to visit. Nestled on the Nilgiris mountain range, plains covered with thick tea gardens, rolling hills, eucalyptus trees, and plateaus make an excellent destination to enjoy the best family holiday. The climate of Ooty will put you in your best mood to explore this beautiful hill station and the exceptional time with your family. Ooty is a peaceful city known as the Queen of the Hills and Udagamandalam. Satisfy your holiday craving by experiencing the best of Ooty with your loved ones.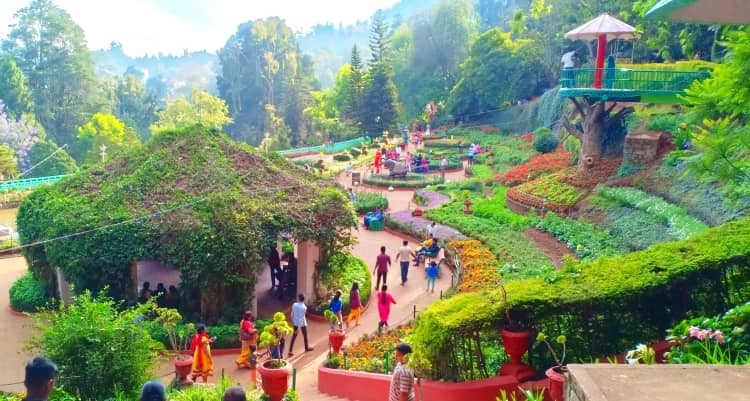 | | |
| --- | --- |
| Prime Attractions: | Best Things to Do: |
| Adam's Fountain, Tea Park, Ketti Valley View, Tiger Hill, Thread Garden, Toda Huts, Mukurthi National Park, Government Museum | Nilgiri Mountain Toy Train ride, trek to Doddabetta Peak, speedboat rides, exploring tea plantations. |
7. Darjeeling, West Bengal
Darjeeling is a town in West Bengal state of India popularly known as the 'Queen of the Hills', set in the Himalayan foothills. The majestic peaks of Kanchenjunga, the flourishing tea gardens, idyllic weather, and of course the delightful hill cuisine make this place a perfect family destination and also attract many tourists to Darjeeling every year. The town is renowned across the world as one of the most picturesque hill stations, where one can witness a myriad of exquisite landscapes, from the glorious snow-capped mountains to the charming valley replete with verdant tea estates. Spend a great and quality time with your loved ones by one of the best places to visit in India with family.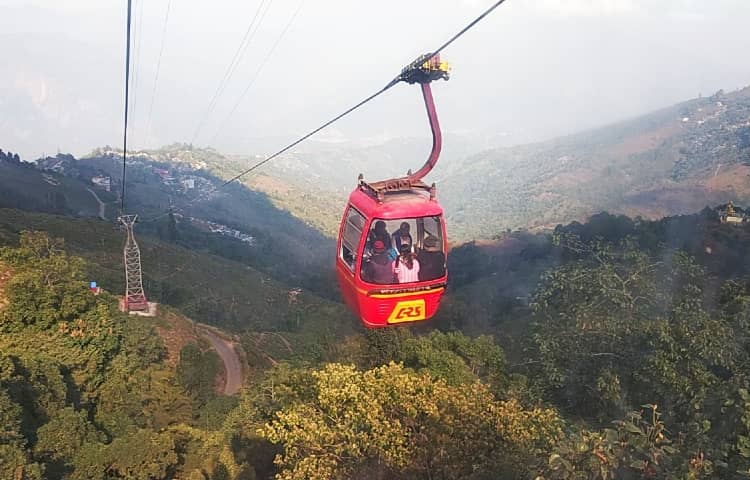 | | |
| --- | --- |
| Prime Attractions: | Best Things to Do: |
| Tiger Hill, Batasia Loop, Padmaja Naidu Himalayan Zoological Park, Nightingale Park, Himalayan Mountaineering Institute, Peace Pagoda, Ghum Monastery, Rock Garden, Darjeeling Himalayan Railway. | Enjoy a toy train ride, ropeway ride , explore tea gardens, trekking, picnic at parks, shopping. |
Read Also: Places to visit in Darjeeling | Places to visit in Gangtok
8. Alleppey, Kerala
Surrounded by the lush Western Ghats, marked with a bunch of wonderful landscapes, serene backwaters, golden sand shores, incredible wildlife sanctuaries, Alleppey is also known as Alappuzha, a city on the Laccadive Sea in Kerala which is famous for houseboat cruises. It is one of the best places in India to enjoy a memorable family vacation. The emerald backwaters of Alleppey and fresh natural beauty will calm your senses. Apart from that, you can explore the Paddy Field, Toddy Tapping, Village Life, R-Block, and Man-made Island to make your family trip memorable.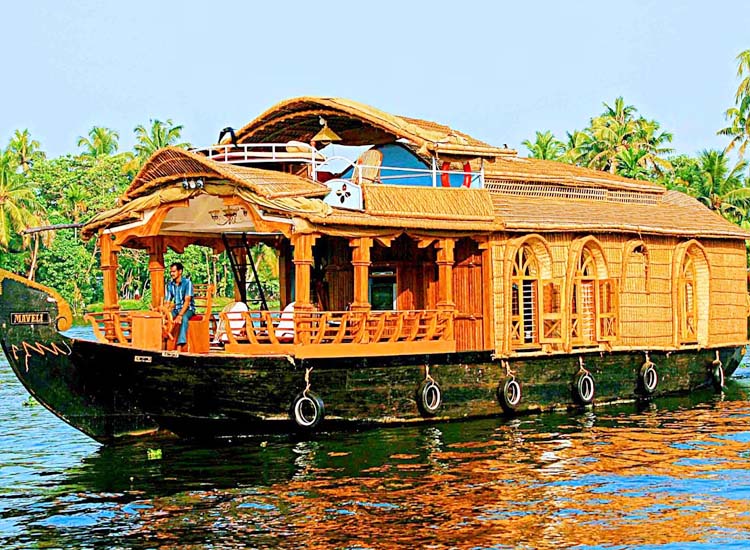 | | |
| --- | --- |
| Prime Attractions: | Best Things to Do: |
| Vembanad Lake, St. Andrew's Forane Church, Edathua Church, Kumarakom Bird Sanctuary, Mannarasala Temple, Ambalapuzha Temple, Pathiramanal, Pandavan Rock. | Backwater tours, houseboat stay, temple tour, bird watching, nature walk. |
Read Also: Tourist places in Kerala with pictures
9. Coorg, Karnataka
Madikeri or Coorg is popularly known as the 'Scotland of India'. Coorg is a gift of nature, a peaceful little town renowned for its world-class coffee, and the ethnic warrior, Kodavas tribes. It is one of the most beautiful hill station towns located in Karnataka, southern India. The picturesque hill station is placed on an elevation of about 1000 meters above sea level. If you and your family love enjoying nature, then Coorg is one of the best places to visit in India with family. The suspended valleys, deep canyons, and muddy hills, lush greenery with plenty of vegetation make it a true paradise for nature and adventure buffs.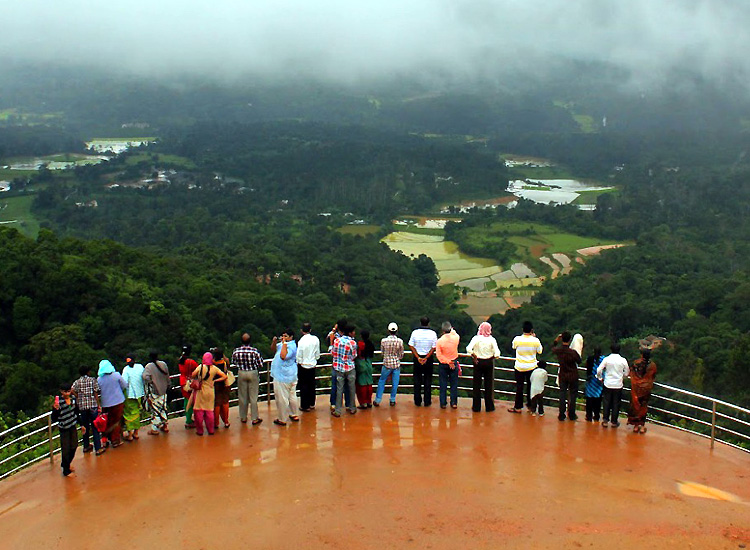 | | |
| --- | --- |
| Prime Attractions: | Best Things to Do: |
| Abbey Falls, Kumara Parvatha Trek, Dubare Elephant Camp, Nishani Motte, Raja's Seat, Tadiandamol Peak, Barapole River, Mallalli Falls, Coffee Plantation Visit, Pushpagiri Wildlife Sanctuary. | Camping, trekking, nature walk, river rafting, photography, jeep safari, picnic near waterfall |
10. Thekkady, Kerala
A protected jungle area overflowing with spice gardens, small beautiful villages, amazing temples, excellent museums, and much more! Thekkady attracts visitors of all ages. Families will especially enjoy exploring the acres of forested areas and relaxing at the best resorts and pampering themselves with the best spa therapies. Thekkady is unquestionably one of the best places to visit in India with family to enjoy an amazing break.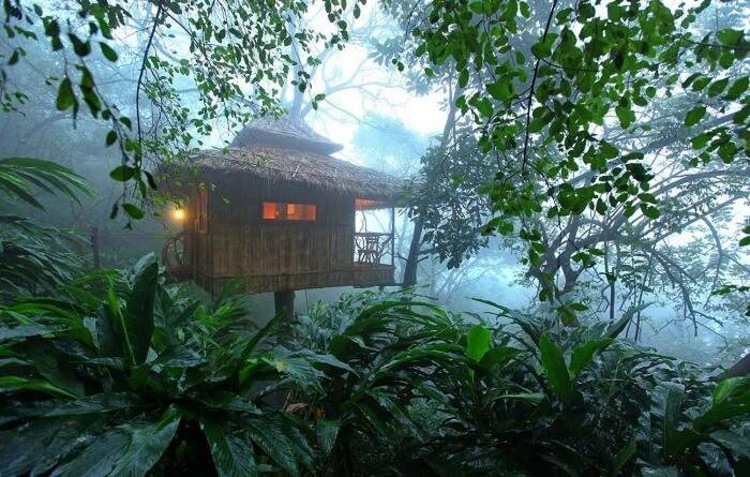 | | |
| --- | --- |
| Prime Attractions: | Best Things to Do: |
| Murikkady, Periyar National Park, Thekkady Lake, Periyar Wildlife Sanctuary, Mangla Devi Temple, Abraham's Spice Garden, Periyar Lake, Kadathanadan Kalari Centre. | Hiking, camping, exploring wildlife sanctuary, buy spices, indulge in spa therapies, stay in a luxurious resort, photography, nature walk, boating. |
11. Varanasi, Uttar Pradesh
Varanasi's fairy-tale setting leaves an abiding impact on its visitors. With several Ganga ghats, world-famous temples, amazing museums, ancient forts, grand university make it one of the best places to visit in India with family. Varanasi is simply a beauty to behold, with delightful streets snaking away from its banks, a great culinary scene, and lots to offer in the way of arts and culture. If you and your family believe in spirituality, then Varanasi is well worth a visit.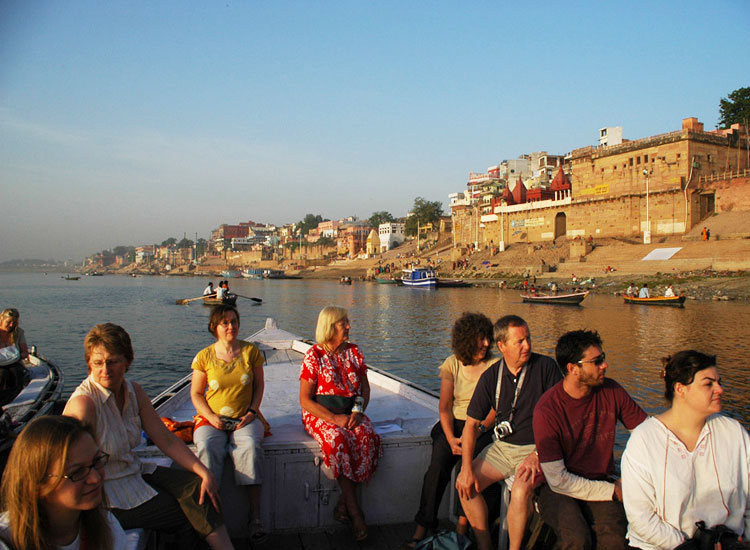 | | |
| --- | --- |
| Prime Attractions: | Best Things to Do: |
| Kashi Vishwanath Temple, Dasaswamedh Ghat, Assi Ghat, Sankat Mochan, Banaras Hindu University, Dhamek Stupa, Ramnagar Fort | Boating, temple tour, enjoy at Ganga Ghat, trying out local delicacies, shopping, photography. |
12. Auli, Uttarakhand
If your family loves doing adventure then Auli is the place to be. This wonderful city becomes a fairyland in wintertime. Snow-covered cedar trees spraying the aroma in the chilly breezes set a perfect holiday mood. Auli is also one of the coldest places in Uttarakhand, and an excellent place to visit with family. This popular city in Uttrakhand offers a plethora of recreational and adventure activities to indulge in. Auli claims to be one of the most excellent ski-resorts located in Uttarakhand. Visit this magical city to have an enjoyable vacation!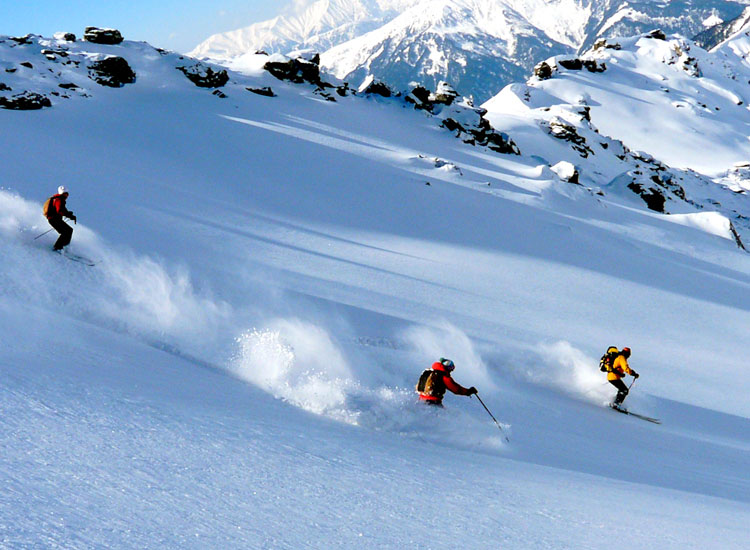 | | |
| --- | --- |
| Prime Attractions: | Best Things to Do: |
| Auli Artificial Lake, Auli Ski Resort, Trishul Peak, Auli Ropeway, Gurso Bugyal, Kwani Bugyal, Saildhar Tapowan, Nanda Devi Peak, Chattrakund, Nanda Devi National Park, Vishnuprayag, Valley of Flowers | Ropeway ride, skiing, trekking, camping, playing with snowballs, photography. |
13. Andaman and Nicobar Islands
Andaman is one of the amazing destinations to visit with family in India. The island is the center of several recreational activities. Its amazing beaches, colonial architecture, rich museums, and unimaginable water sports, make Andaman a beautiful place to enjoy a relaxing family holiday in India. Apart from that, the vibrant nightlife, great shopping sites, fancy restaurants add more appeal to this wonderful place. Along with its stunning beaches, it has a rich tribal culture and many popular other tourist attractions to explore.
| | |
| --- | --- |
| Prime Attractions: | Best Things to Do: |
| Port Blair, Neil Island, Havelock Island, Baratang Island, Ross Island, Elephant Beach, Bharatpur Beach, Jolly Buoy Island, Kala Patthar, Radhanagar Beach, Diglipur, Chidiya Tapu, Cellular Jail. | Scuba diving, sea walking, underwater photography, snorkeling, Light and Sound show, glass-bottom boating, seaplane ride. |
14. Goa, State in western India
Goa is a place with unlimited fun and entertainment. If you are looking for an affordable and amazing family holiday destination in India, then you could pick Goa. It is a beautiful state with quite a lot of attractions. This pocket-size paradise offers activities for both adults and kids. World-renowned beaches, lively markets, fancy restaurants, historical sites are the major temptations here, where you can enjoy the best of Goa. Indulge in several water sports to add more fun to your wonderful holiday.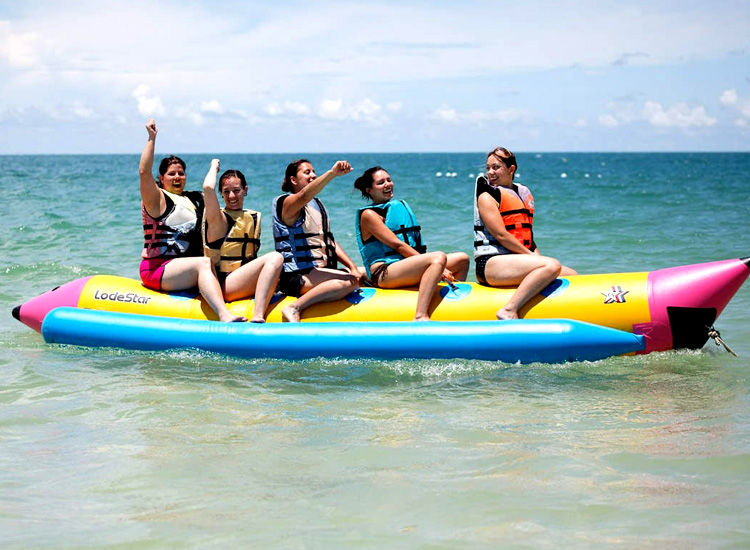 | | |
| --- | --- |
| Prime Attractions: | Best Things to Do: |
| Baga Beach, Calangute Beach, Grand Island, Dudhsagar Waterfalls, Palolem Beach, Curlies, Club Cubana, Anjuna Flea Market, Candolim Beach, Tito's Street, Arambol Beach, Bom Jesus Basilica, Chapora Fort, Mapusa Friday Market. | Banana boat ride, Scuba diving, parasailing, hot air balloon ride, shopping, sunbathing, cruising, savoring local delicacies. |
Are you ready to roll in the excellence of India, now? If a family trip to the best holiday destinations in India is all you've been waiting for, then we say it's the time! No matter where you go these top places to visit in India will undoubtedly come in handy! Do not forget to share your experience and let us know in the comments box below. You will have the best time of your life with your family, with everything that India has to offer.
Read Also: Best Places to visit with family in Delhi