Nestled on the Coromandel Coast along the Bay of Bengal, Tamil Nadu is land of incredible holiday destinations. The land of diversity is the land of ancient culture, relaxing, adventure, and incredible. For a memorable vacation in Tamil Nadu, explore choices from historic destinations to lush mountains, sandy beaches, roaring waterfalls or cities that match pace with the modern world. Come with family, friends or for honeymoon this South Indian state has it all for a delightful time. Indulge in sightseeing, mouthwatering food, exciting shopping, adventures and experiences that make an unforgettable vacation.
Here is a list of some of the best holiday destinations in Tamil Nadu:
Chennai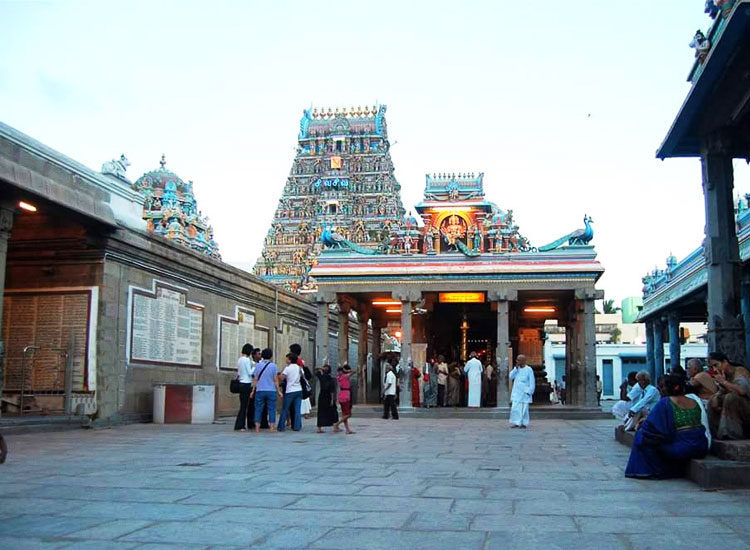 The incredible capital of the state, Chennai is one of the best holiday destinations in Tamil Nadu. Home to beautiful temples, churches, museums, golden beaches, here you can get a real glimpse of South India. Culture, history, or art, food, shopping or other enriching experiences, Chennai is a place you should definitely consider visiting on your holiday!
Best Time to Visit Chennai
November to February
Things to do in Chennai
Pray at the famous Kapaleeshwarar Temple
Shop for silk sarees, ornaments, brass figurines, etc.
Visit Fort St. George Church
Explore the museums
Spend time at Marina Beach and Eliot's Beach
Enjoy the breathtaking View From Thalankuppam Pier
Visit Birla Planetarium
Indulge in the famous local food
 [ Plan a holiday in Chennai with these well-planned tour packages ]
 Madurai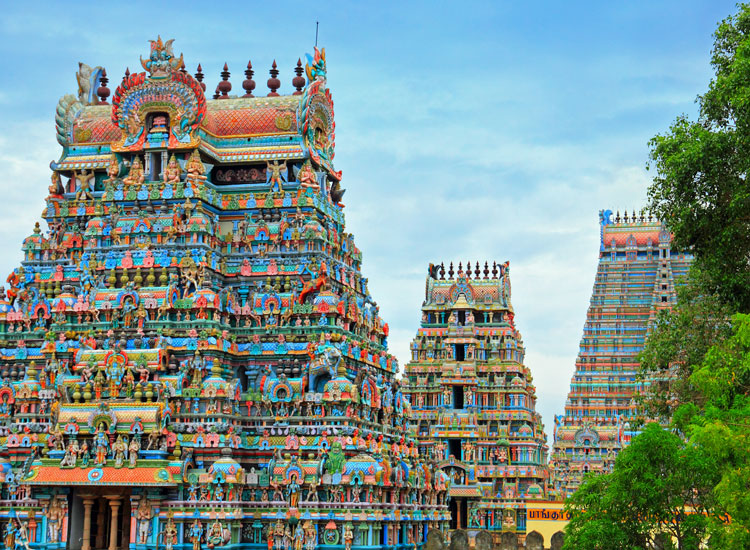 The city of the holy Meenakshi Amman Temple, Madurai is an incredible holiday destination in Tamil Nadu that you must definitely visit. The soul of the ancient Tamil Civilization rests in this city. Settled along the Vaigai River, the pilgrim town wins the hearts of visitors with its impressive Dravidian-style architecture, delicious South Indian food, shopping and endearing people.
Best Time to Visit Madurai
December to February
Things to do in Madurai
Visit the famous Meenakshi and Thiruparankundram Temples
Explore the Gandhi Museum
Visit the Vaigai Dam
Go shopping for cotton fabrics and batiks, gold jewellery, traditional craft products
Savor steaming-hot feather-soft idlis and crisp brown dosas
Explore the rich legacy of Carnatic music
[ Explore famous attractions of  Madurai with these customized holiday packages ]
 Mahabalipuram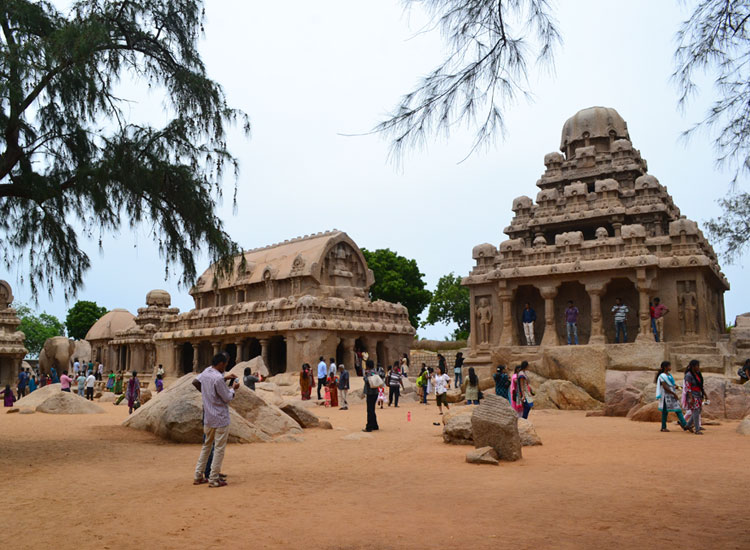 One of the most beautiful places that also offer an insight into history, Mahabalipuram, is next on our list of best holiday destinations in Tamil Nadu. The group of monuments in Mahabalipuram has been granted the status of UNESCO World Heritage Site. Built by the Pallavas in the7-8th century are in essence the grandeur of the Dravidian Style architecture with narratives from Indian epics and other sects of Hinduism.
Best Time to Visit Mahabalipuram
November to February
Things to do in Mahabalipuram
[ Visit Mahabalipuram with our best customized  holiday packages ]
 Rameshwaram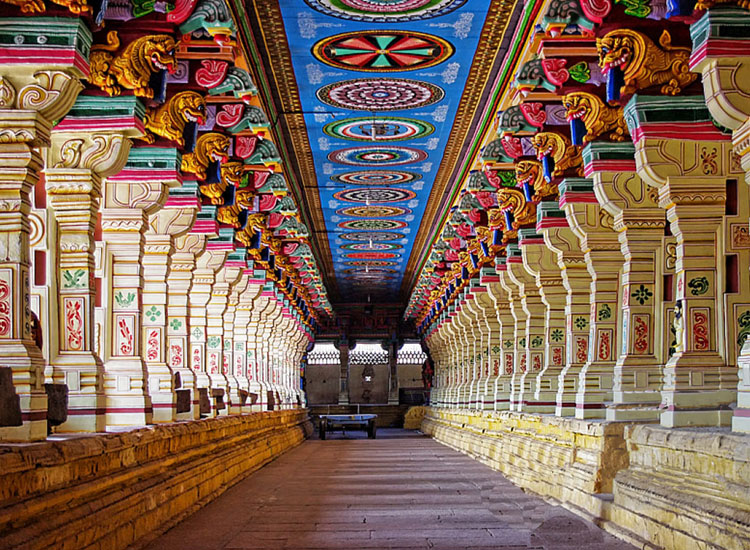 The sacred pilgrimage town in Tamil Nadu, Rameshwaram is one of the best places to visit in Tamil Nadu. Hindu devotees visit the holy town throughout the year. Temples, holy sites and legends from Indian Epic Ramayana create the ambiance of spiritual bliss. The scared pilgrimage, Char Dham Yatra is not considered complete until visiting the divine Ramanathaswamy Temple of Rameshwaram.
Best Time to Visit Rameshwaram
October to April
Things to do in Rameshwaram
Pray at the holy Ramanathaswamy Temple, one of the 12 Jyotirlingas in India dedicated to Lord Shiva.
Explore the remnants of the mythical Ram Setu, at Adam's Bridge
Visit Dhanushkodi, ghost town with interesting ruins.
Marvel at the Pamban Bridge, linking the island to mainland.
Kanchipuram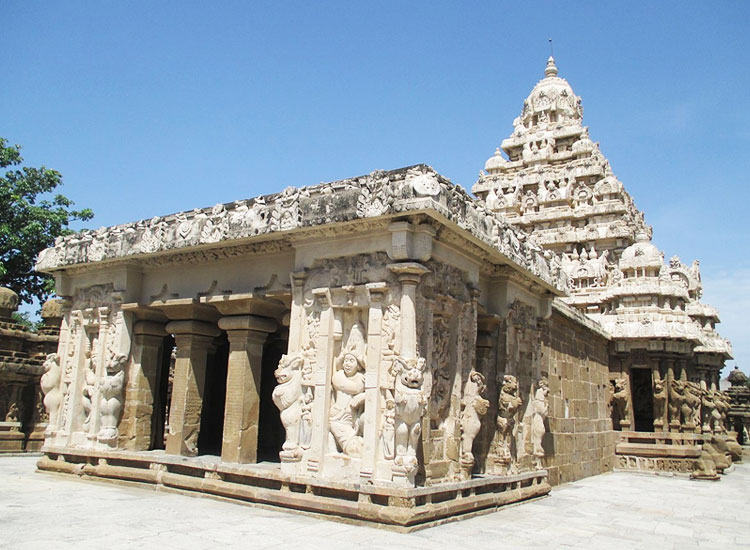 Kanchipuram is not just one of the best  in Tamil Nadu but a delightful experience of history, religion, culture and entertainment. Once the capital of Pallavas, a ruling dynasty in South India and patrons of art, architecture and culture. Know as 'the golden city of thousand temples' such as Kanchi Kamakoti Mutt, the city draws pilgrims from all over the globe. Kanchipuram's silk sarees are a must buy as are a taste of the mouthwatering cuisine.
Best Time to Visit Kanchipuram
November to April
Things to do in Kanchipuram
Pray at the holy Ekambareswarar Temple, Kamakshi Amman Temple, Devarajaswami Temple, etc.
Experience the lavish heritage at the 90-yearl old mansion of Kanchi Kudil
Visit Vedantangal Bird Sanctuary, renowned for rare water birds
[ Visit Kanchipuram with these customized packages ]
 Kanyakumari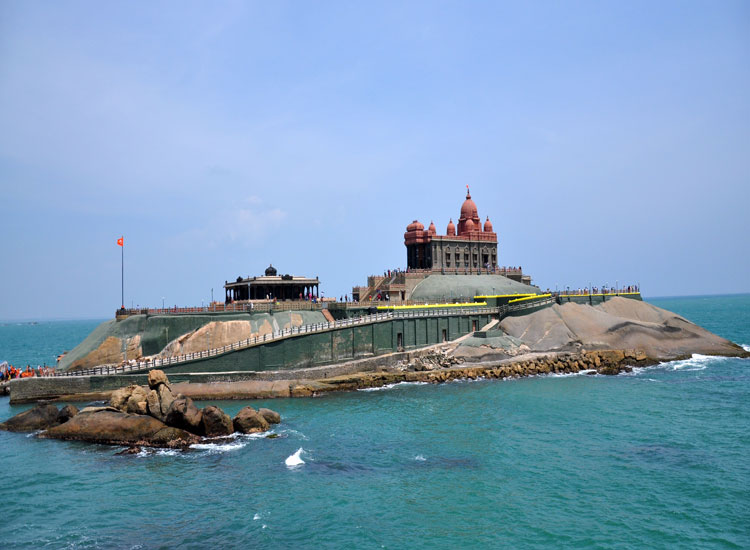 The tip of India, Kanyakumari is known for beauty, history, heritage, religion and amazing experiences. Witness to the merge of Indian Ocean, Bay of Bengal and the Arabian Sea, this beach town is one of the best places to visit in Tamil Nadu. The delightful view at sunrise and sunset at Cape Comorin is breathtaking as are holidays here.
Best Time to Visit Kanyakumari
October to April
Things to do in Kanyakumari
Jetty ride to Vivekananda Rock Memorial
Bathe in the cool ocean waters
Pray at the holy Devi Kanya Kumari Temple
Visit the divinely Suchindrum holy town
Pay a visit to the beautiful Padmanabhapuram Palace
Marvel at the mighty Vivekananda Rock Memorial & Tiruvalluvar Statue braving the waves.
Thanjavur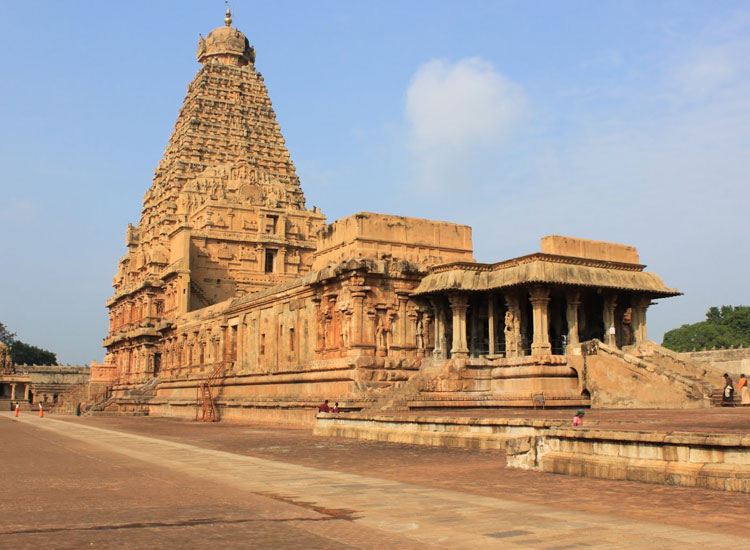 Lush beauty, marvelous Dravidian temple architecture, a UNESCO World Heritage Site- Brihadeeshwara Temple and a number of other delights brings us to our next tourist destination to visit in Tamil Nadu, Thanjavur. The city is enveloped by lush fertile lands and therefore given the title of 'The Rice Bowl of Tamil Nadu'. One of its kind and a thing to definitely not miss, the town is known for Tanjore paintings, cotton and silk sarees.
Best Time to Visit Thanjavur
November to March
Things to do in Thanjavur
Pray at Brihadeeshwara Temple, one of the Great Chola Living Temples
Go temple hopping at Thirumananjeri, Sukkiran, Airavateshwara temple
Explore treasures at Serfoji Mahal Library
Marvel at Tanjore Palace
[ Explore the tourist attractions in Thanjavur with our best customized packages ]
 Trichy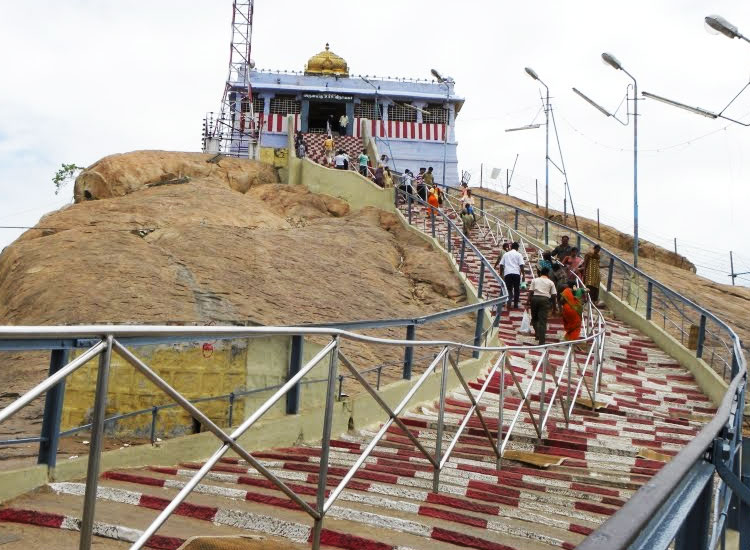 Trichy, officially named Tiruchirappalli is an ancient city in Tamil Nadu with a number of tourist delights. Settled along the Cauvery River, the bustling city is known for a vast history. Dating to the 3rd century BC, the city has been ruled by Chola rulers then Pallavas, Vijanagara, Pandiya and later by British. Every era has left behind their remains and now has become a part of the city culture. The bustling city also has delightful food stalls and markets for a good time.
Best Time to Visit Trichy
November to March
Things to do in Trichy
Explore the Rockfort Temple
Pray at Sri Ranganathaswamy Temple, 1st of the 108 Divya Desams (Vishnu Temples)
Get blessings at Jambukeshwara, Erumbeeswarar, Vayalur Murugan temples
[ Explore the cultural heritage of this City with these customized packages ]
Chidambaram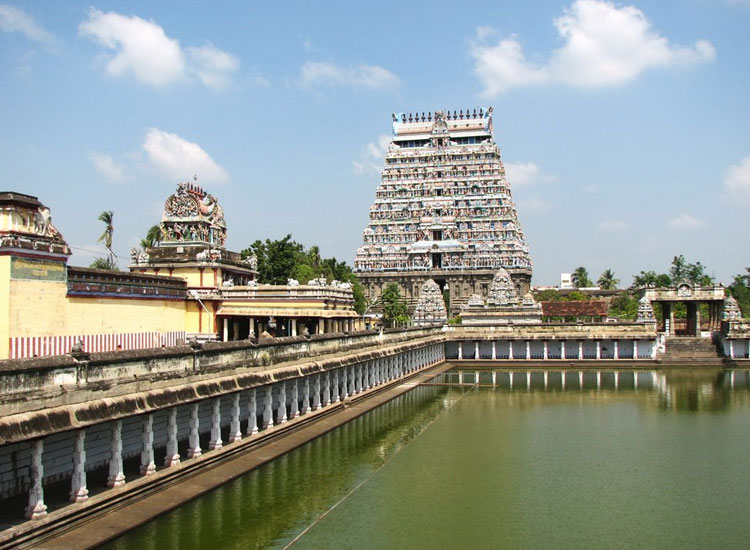 A unique treasure in Tamil Nadu, Chidambaram is a holy pilgrimage town. Known for the Thillai Nataraja Temple, Chidambaram is the seat of cosmic dancer- Nataraja a form of Lord Shiva. The town is the holy pilgrimage site for believers of Shiva and Mahakali equally. The temple is a Dravidian architectural highlight. The form of Lord Shiva in Ananda Tandava pose – the Cosmic Dance of bliss is a true architectural finesse.
Best Time to Visit Chidambaram
October to March.
Things to do in Chidambaram
Get blessing at the Natarajar Temple- shrine to cosmic dancer form of Lord Shiva
Pray to the Akasa Lingam called as the Chidambara Rahasyam
Thillai Kali Amman temple
Explore the markets
Savor some delightful street food
 Coimbatore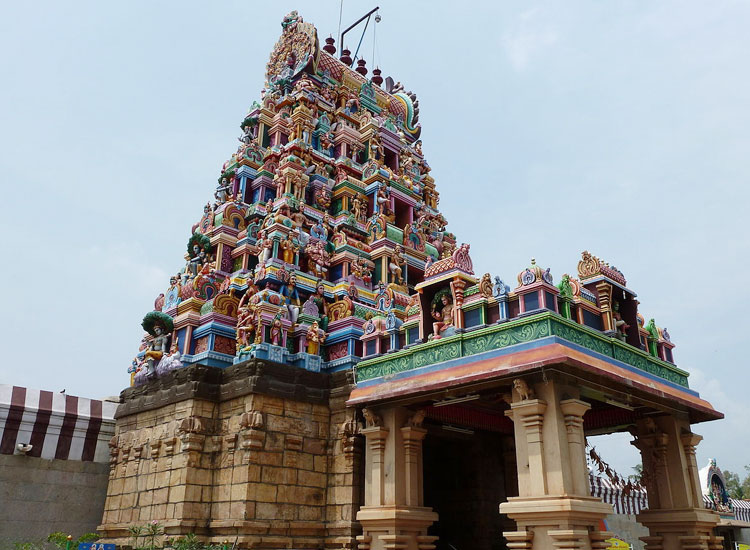 Surrounded by the Western Ghats, Coimbatore along the banks of the Noyyal River is one of the most popular places to visit in Tamil Nadu. The city is nicknamed the 'Manchester of South India', owing to its cotton production and plethora of textile industries but that is not all. Interesting sites, religious temples, waterfalls, lakes, museums, etc, offer a good holiday in South India.
Best Time to Visit Coimbatore
September to March.
Things to do in Coimbatore
Get blessings at Dhyanalinga Yogic Temple, Marudhamalai Hill Temple, Perur Siva Temple,
Attend festivities of Kundam Thiru Vizha
Trekking and camping expeditions
Taste South Indian Cuisines
Marvel at the Adiyogi Shiva Statue
Awe at 3-D at Gass Forest Museum
[ Plan a trip to Coimbatore  with these best customized packages ]
 Mudumalai Wildlife Sanctuary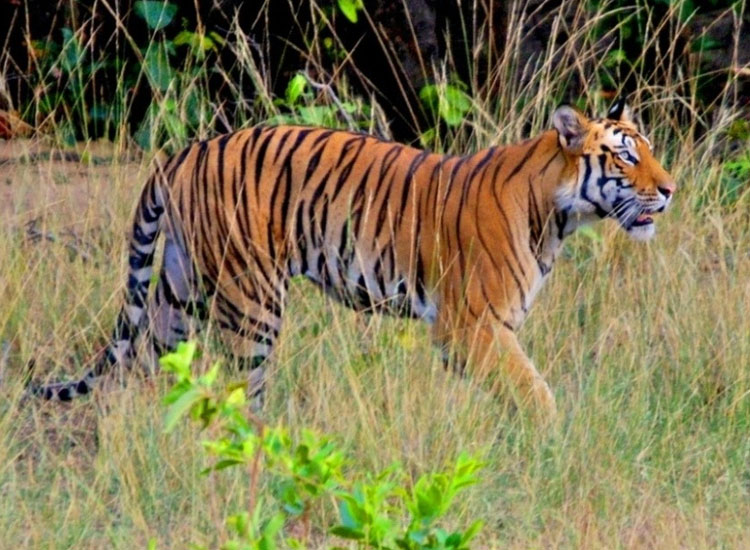 Tamil Nadu is blessed by nature and to prove this fact we come to Mudumalai Wildlife Sanctuary. Natural bliss coupled with adventure, Mudumalai is one of the incredible holiday destinations in Tamil Nadu. Located in the verdant Nilgiri hills the national park is home to many species of the animal kingdom including, Tigers, a variety of birds, insects and even many rare species of trees. Nature lovers are in for a treat as the wildlife park connects the Eastern and Western Ghats. Wildlife adventure enthusiasts
Best Time to Visit Mudumalai
October to May
Things to do in Mudumalai
Safari to spot Tigers, leopards, golden jackals, and more
Capture the beautiful landscapes
Stay at the forest houses
Ooty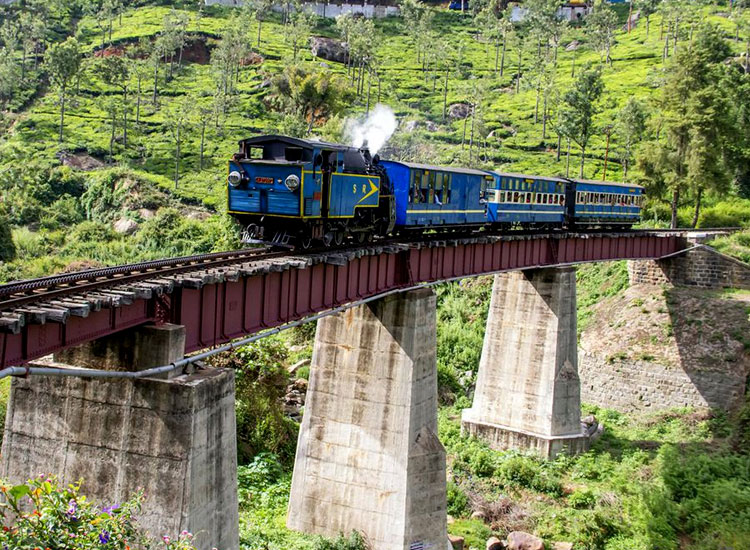 The 'Queen of Hill Stations' Ooty is without doubt one of the most beautiful holiday destinations in Tamil Nadu. Lush tea and coffee plantations map the landscape. Waterfalls, lakes, viewpoints, museums, temples are amazing to explore. Arrive to the scenic town in hills on the Nilgiri Toy Train. Go trekking, boating on nature walks and enjoying the roses in the bloom at the gardens. Home-made chocolate is a temptation you must try.
Best Time to Visit Ooty
October to June.
Things to do in Ooty
Ride on Nilgiri Toy Train, a World Heritage Site
Boating at Ooty Lake.
Visit Pykara Waterfall
Get blessing at the Elk Hill Murugan Temple
Go shopping
Indulge in mountain biking, angling, trekking or hand-gliding
[ Explore sightseeing in Ooty with these well-customized holiday packages ]
Coonoor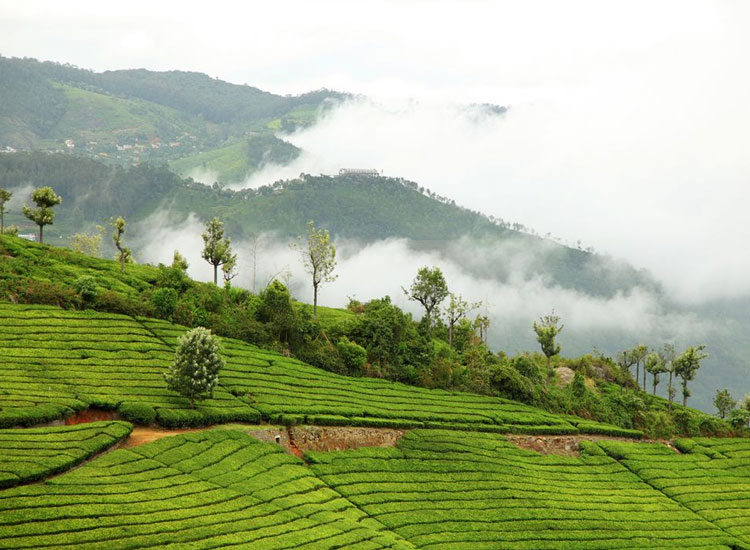 Coonoor snuggled in the lap of Nilgiris is a picturesque hill station in Tamil Nadu. Nature's bliss is the lure for spending memorable vacations here. Green tea estates, background of Blue Mountains, waterfalls, lakes, bustling population of wildflowers & birds and pleasant yearlong weather is amazing to explore. Honeymoon couples, families and nature lovers, the town enchants all. Fall in love with the beautiful views, go boating, and explore churches, temples and the scenic charm of the town.
Best Time to Visit Coonoor
October to June.
Things to do in Coonoor
Explore Sim's Park
Visit Hidden Valley
Picnic at St- Catherine Falls
Learn about Silk rearing
Walk through the breathtaking scenery
Watch the beautiful panorama at Dolphin's Nose point
[ Plan a  holiday in Coonoor with  our best customized packages ]
Kodaikanal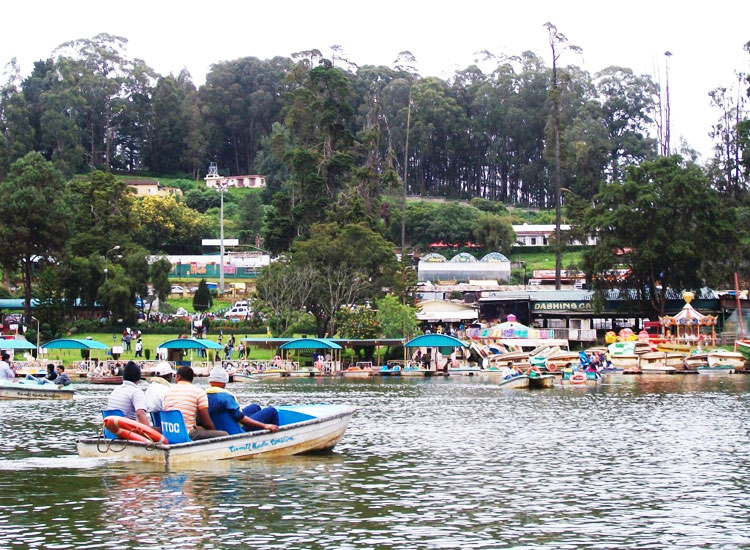 Last but not the least we have Kodaikanal on our list of holiday destinations in Tamil Nadu. Settled in the lap of lush Western Ghats, the hill town of Kodaikanal in the local language means "Gift of Forests'. Blessed with beauty, the green landscape, clouds descending on the mountain trails, soothing waterfalls, viewpoints make it a perfect escape from the cities.
Best Time to Visit Kodaikanal
October to June, even monsoons are pleasant.
Things to do in Kodaikanal
Boating at the Berijam or Kodai Lake
Savor scenic strolls in the lush environs
Go trekking to the Dolphin Nose and Pillar Rocks
Picnic by the Silver Cascade falls.
Watch your shadow in the clouds at Coakers Walk
Learn about history at Dolmen Circle
[ Plan a holiday in  Kodaikanal  with our well-customized packages ]
Get ready for incredible vacations with Tamil Nadu tour packages, helping you make the most of your time.
Related Post:
Places Which You Should Not Miss During A Holiday In Rajasthan
Top Places to Visit in Uttarakhand during your holiday
Don't Miss These 10 Best Places To Visit On Your Holiday To Kerala
Top Holiday Destinations in Maharashtra where you want to visit