For most of us, the reason to travel to a particular places is not just its man-made attractions but also to explore its ethos. The diverse culture of India has always intrigued one and all and has been a major crowd puller of tourists from all across the globe. Every city of India has its own culture, thus offering a vacation with unmatched cultural experiences through its food, traditions, clothes, festivals, structures, topography and more.
Here is the list of 15 cultural cities in India
Delhi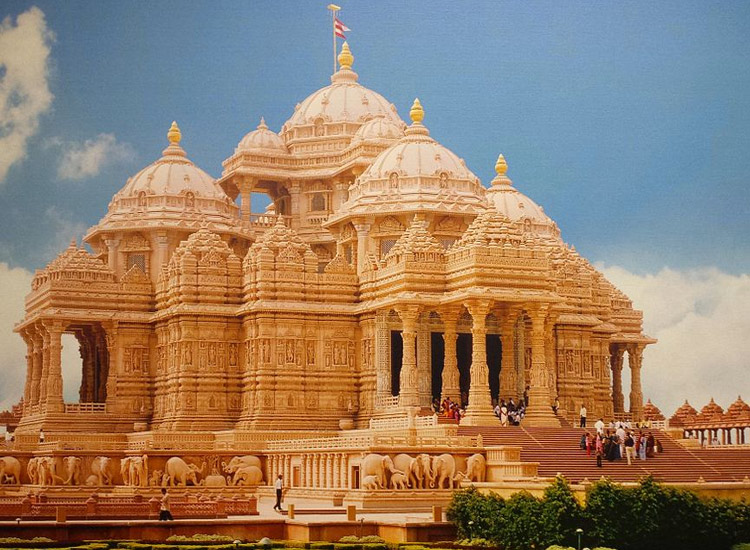 The national capital Delhi is a potpourri of cultures as people from all across the country have made this city, their home. A seamless blend of old and new-world charm, this city has historical monuments and temples on one side, and modern architectures on the other. Festivals of all the religions like Diwali, Holi, Eid, Christmas, Durga Puja and Guru Purab are celebrated here with huge fervor. This city has various kinds of architectural marvels including Jama Masjib, Red Fort, India Gate, Qutub Minar, Akshardham temple, Baha'i temple, Bangla Sahib, and many more.
As far as food is concerned, you are going to get sumptuous delicacies of every state here. However, the street food including bhalle papri, pao bhaji, Golgappe, chole bhautre are absolutely lip-smacking. Authentic dishes of world fares also served here. The art scene here is equally bustling with theatres, museums and galleries, experiencing a huge footfall. While Old Delhi shows you the rustic side of the city, New Delhi is completely different. All this lends a unique charm to the city.
How to reach:
Indira Gandhi International Airport
New Delhi Railway Station, Hazrat Nizamuddin Railway Station, Anand Vihar Terminal Railway Station and Delhi Sarai Rohilla Railway Station
[ Browse best customized New Delhi tour packages ]
Lucknow, Uttar Pradesh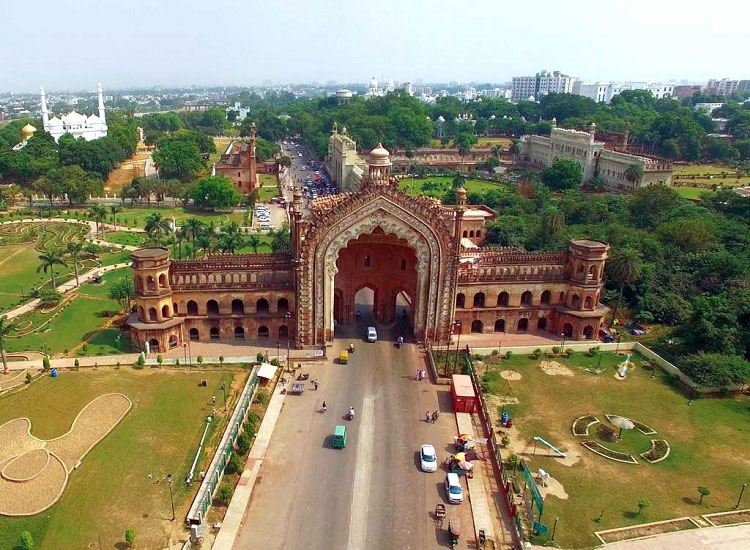 It is not for no reason that Lucknow is known as the 'City of Nawabs' and the 'City of Tehzeeb'. The cultural heritage of this city is influenced a lot by its Mughal times, and its influences can be seen even today. The city boasts of fine arts, traditional lavish cuisine, wonderful music, Shayari (poetry), delightful dance forms, and people who are known to be extremely courteous. Royal colors can be seen here everywhere. Urdu language is spoken widely here by the locals. Bada Imambada, Shahi Baoli, Nadan Mahal, Chattar Manzi, Roomi Gate are some of the popular attractions.
The capital city of Uttar Pradesh state, Lucknow has also been give epithets like the Golden City of the East, the Constantinople of India, and Shiraz-i-Hind. Standard of living, music, literature, art, drama and poetry, everything has a mark of regal Tehzeeb. The city's cuisine or the Awadhi cuisine too including kebabs, biryanis and some breads is equally Nawabi. Lucknow is also popular for Lucknavi Zardozi and Chikankari, two of its handicraft embroideries, popular in the world markets too. Ittars (perfumes) are simply wonderful here.
How to reach:
Lucknow Airport
Lucknow City Center Railway Station, and Charbagh Railway Station
[ Explore the cultural heritage of this city with these customized packages ]
Puri, Orissa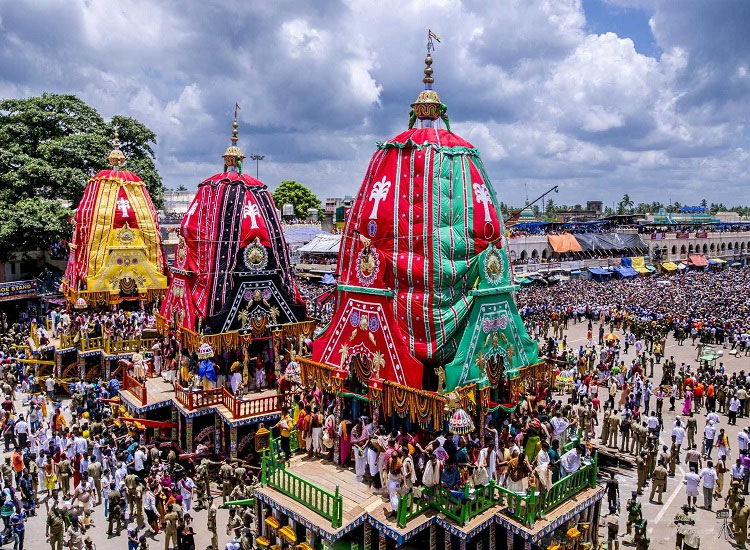 One of the highly revered Char Dham destinations of India, Puri is the Golden Triangle of Orissa along with Bhubaneshwar and Konark. Puri is known for its Jagannath temple and its extravagant Rath Yatra, an annual event. The culture of the city is based on this Jagannath cult, which is an important part of its heritage also. Venues of the Puri Beach Festival, the beaches of Puri are equally popular, for showcasing the city's culture. Patta-Chitra work, the folk paintings of Odisha are not only a part of the history but also the culture. Applique Art Work, and Sand Art are not far behind.
Performing arts such as Odissi, Naga dances, Megha dances, and Gotipua dances find their roots here in Puri. Visit to Konark and Bhubaneshwar offers you a wonderful insight to the heritage of the region.
How to reach:
Bhubaneshwar Airport
East Coast Railway Station
Mysore, Karnataka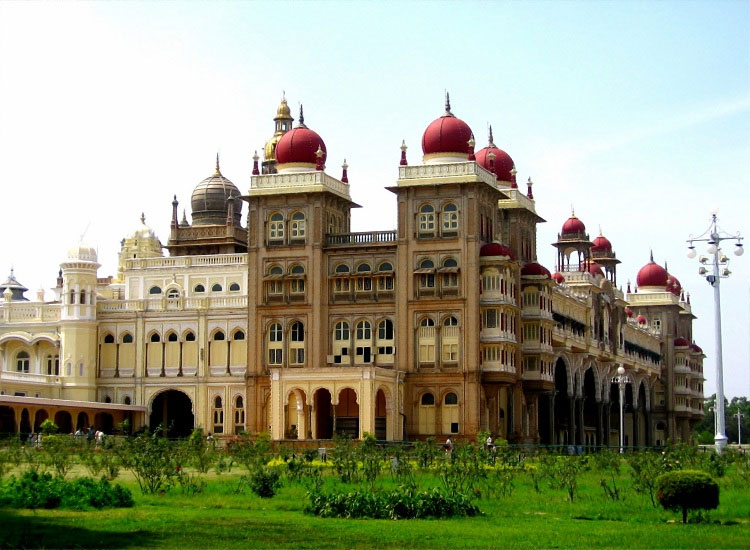 Termed as the 'City of Palaces', Mysore is one of the most popular cultural destinations in India. The city showcases the rich heritage, history, and culture of the ruling Wodeyar dynasty through its temples, palaces, festivals, well-maintained gardens, and other monuments. Also famed as the 'Cultural Capital of Karnataka', this city has the superb Amba Vilas Palace, the ancient Chamundeshwari temple, and the splendid Jagmohan temple. Do not forget to get your hands on Mysore Pak, a local delicacy.
Dasara (Dusshera) festival is celebrated here with huge pomp and show as it is the day when the resident Goddess, Goddess Chamundeshwari had killed the demon King Mahishasur. This is a complete 10-day festival, which starts during the Navratri. This festival is just the perfect event to see all the cultural aspects of the city. Shop for unique Mysore silk saris. Indira Gandhi Rashtriya Manav Sanghrayala, Folklore Museum, and Sri Jayachamarajendra Art Gallery are treasure houses of famous Mysore paintings.
How to reach:
Bangalore International Airport
Mysore Railway Station
[ Explore the sightseeing of Mysore with these customized packages ]
Varanasi, Uttar Pradesh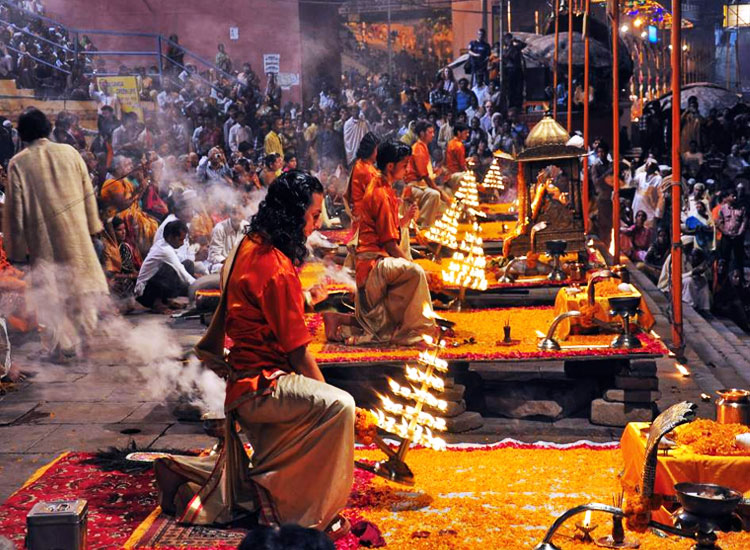 One of the oldest inhabited cities of the world, Varanasi is a maddening blends of traditional customs, way of living, and colors of culture. This spiritual city, on the banks of the Ganges, offers a mix of Hinduism, Jainism, and Buddhism. The ghats, ashrams, busy local bazaars, the saffron-colored cloth clad sadhus, and the old temples, everything is a showcase the rich culture of this place. The city is also home to Benaras Hindu University, one of the best ones in the country. It is the hometown of popular poets and writers including Kabir, Tulsidas, Hazari Prasad Diwedi and more.
Book a Golden Triangle Tour with Varanasi to experience many moods of the spiritual city along with other attractions of India. Enjoy an early morning boat ride in Ganga and observe the people busy in their daily religious rituals on the banks. Another thing not be missed is the grand evening Ganga Aarti at the Dashashwamedh Ghat. While you visit the market, get your hands on some exotic Benarasi saris, and binge on local sweet and savory delights. Kashi Vishwanath temple and Bharat Mata Mandir must be visited along with the other ancient temples. An excursion can also be planned to Sarnath, a sacred Buddhist site.
How to reach:
Varanasi Airport
Varanasi Railway Station
[ Browse through the list of well-customized Varanasi tour packages ]
Jaipur, Rajasthan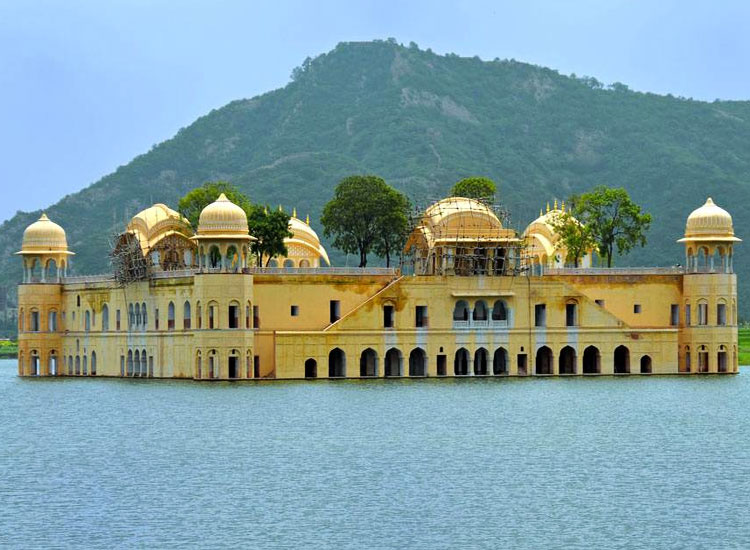 The capital city of Rajasthan, fondly named as the 'Pink City', Jaipur is one of the most popular cultural cities of India. The place is immersed in royal Rajputana charm, which can be seen in its brilliant palaces, and magnificent forts. Even today, Chand Mahal in the City Palace Complex is the residence of the city's royal family. Explore the complex, housing various man-made wonders. Enjoy an elephant ride up to the Amer Fort's entrance. Visit Hawa Mahal, and notice the Jharokhas with delicate lattice work.
If you visit during the local festivals like Gangaur, Jaipur Literature Festival etc., you are going to have the time of your life. Savoring rich delicacies of Rajasthani cuisine is a must including Gatte ki sabji, Moong Thal, Dal Bati Churma, buttermilk, Khichdi, and Ghevar. Do not commit a sin by not visiting the local bazaars, which sell some amazing stuff like precious and semi-precious stones, tie-and-dye fabric, bandhani prints, decorative handicrafts, mojris, local traditional clothes and much more.
How to reach:
Sanganer Aiport
Jaipur Railway Station
[ Explore the list of some of the best customized Jaipur tour packages ]
Bhopal, Madhya Pradesh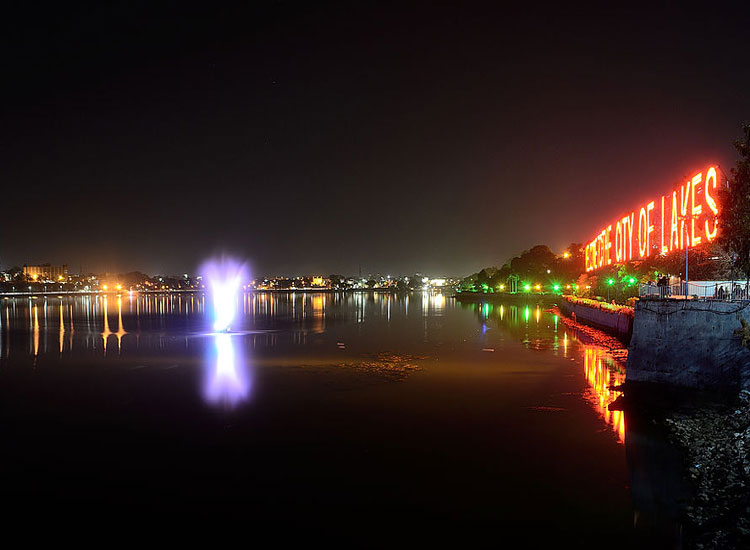 Bhopal, the capital city of Madhya Pradesh state, is an old town, which was under the rule of the Mughals, which can be seen in its mannerisms. Bhopali culture is known for the traditions of Parda (veil worn by women), Zarda (chewable tobacco), Garda (dirt blown in summers) and Namarda (eunuchs that are a part of important celebration in the city)! Paan or betel leaf with many other ingredients is also popular. Making paan is actually an art here. Dharupad Samaroh, Ijitma, Lokrang, and National Drama Festival are some of the famous festivals of this lively city.
Art scene too is thriving with music, theater, and Shayari being an important part of the city's culture. There are exhibitions, workshops, plays, music concerts etc. that take place all around the year. Bhopal is food lover's delight with delicacies like Debeli, Ras Malai, Bhopali Gosht Korma, Goat and Chicken Biryani, Kebabs, Paneer Rezala, and much more.
How to reach:
Bhopal Airport
Bhopal Railway Station
[ Explore culture of this city with these well-planned holiday packages ]
Agra, Uttar Pradesh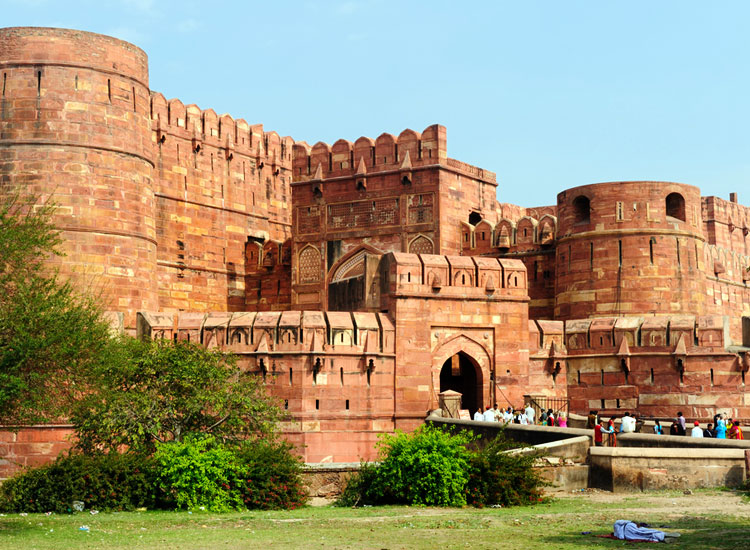 During the course of its chequered history, Agra has been under the rule of the Mughals for many years, and this can clearly be seen in its culture. Also known as the 'City of Mughals', it is dotted with several magnificent Mughal structures including the World Wonder of Taj Mahal. UNESCO World Heritage Sites of Agra Fort and Fatehpur Sikri, Sikandara Tomb, and Itmad-ud-Daulah Tomb are not just architectural gems but are a part of the city's culture. 10-day long annual event of Taj Mahotsav showcases best of food, art, craft, dance and music of the city.
Local delicacies of Agra too have royal touch in them. Dal moth, a savory snack and Petha, a sweet delicacy is available here in abundance, and must be tasted. The markets of the city are stuffed with marble carvings, mojris, fine jewelry, leather items, carpets, and various other souvenirs that are not just objects but a reflection of the Mughal times. As the city is close to Vrindavan and Mathura, reflections of Brij culture can also be seen.
How to reach:
Kheria Airport
Agra Cantonment Railway Station, Raja-ki-Mandi Railway Station, Agra Fort Railway Station, and Idgah Agra Junction
[ Visit Agra with these customized packages ]
Also Read:
Top 10 Reasons to Visit India This year
Kolkata, West Bengal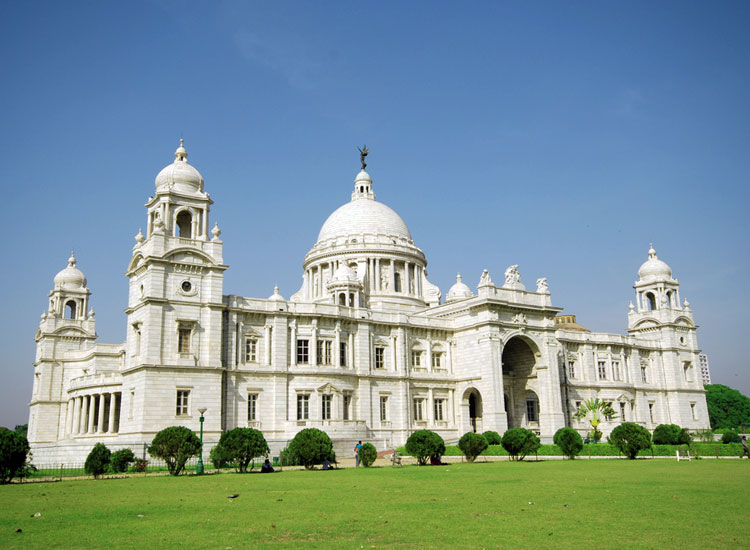 Called the 'Cultural Capital of India', Kolkata truly deserves to be one of the top cultural cities of India. It is renowned for its rich culture, artistic heritage, past traditions, and literary wealth. From festivals, to food, books, music, festivals, sports, film etc., this destination is a delight for a cultural aficionado. The extremely popular Durga Puja is not just a festival but is known to have immense cultural significance for not only the locals but also tourists. There are over 30 well-stocked museums here, with the oldest museum of India, Indian Museum, which was founded in 1814.
To get a sneak-peek into the city's British past, one must visit the Greco-Romanesque Writers' Building, St. Paul's Cathedral, and the Victoria Memorial. History buffs can plan a visit to Shantiniketan, the home of Nobel Laureate Rabindranath Tagore, which is around 180 km from the city. Know about Kolkata's French connection at the former French colony of Chandan Nagar. Bengali people love talking, not a single minute here is boring. Local delicacies must be relished.
How to reach:
Netaji Subhash Chandra Bose International Airport
Howrah Railway Station, and Sealdah Railway Station
[ Explore attractions with these best customized Kolkata holiday packages ]
Rishikesh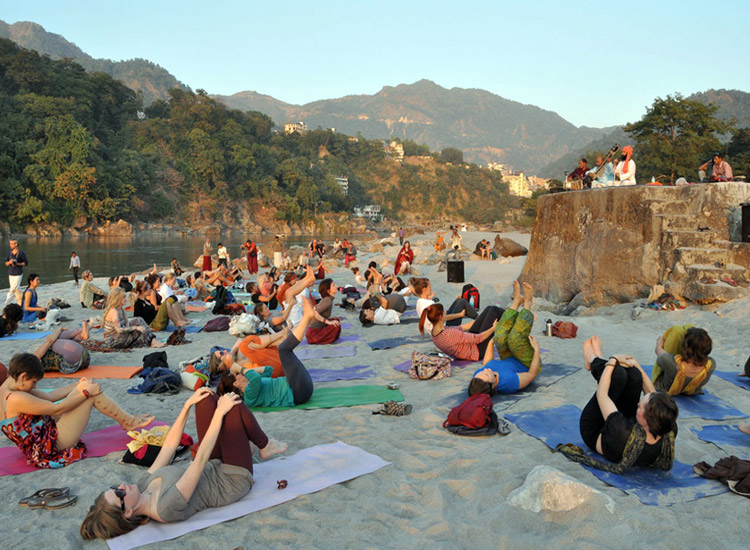 Rishikesh, the 'Yoga Capital of the World', has spiritual air and tranquil ambiance, ideal for offering a peaceful vacation, away from city chaos. This holy town sprung to fame after the popular band 'Beatles' stayed here at an ashram. There are various ashrams offering relaxing Yoga, and Meditation sessions, spiritual talks by Gurus and Sadhus, vegetarian food, which teaches you what satvik way of living is. Hymns and chants go on all the time, cleansing your mind and soul.
Rishikesh is also the venue of the yearly organized, International Yoga Festival, attended by Yoga Gurus and Yoga enthusiasts from all across the globe. Do not miss out on being a part of the mesmerizing evening Ganga Arti, which is held every day. Adventure activities are also offered here, rafting in River Ganga being world-renowned. This place is also the base destination for the Char Dham Yatra of Uttarakhand. Savor healthy vegetarian meals here.
How to reach:
Jolly Grant Airport
Haridwar Railway Station
[ Explore popular attractions with these customized Rishikesh holiday packages ]
Udaipur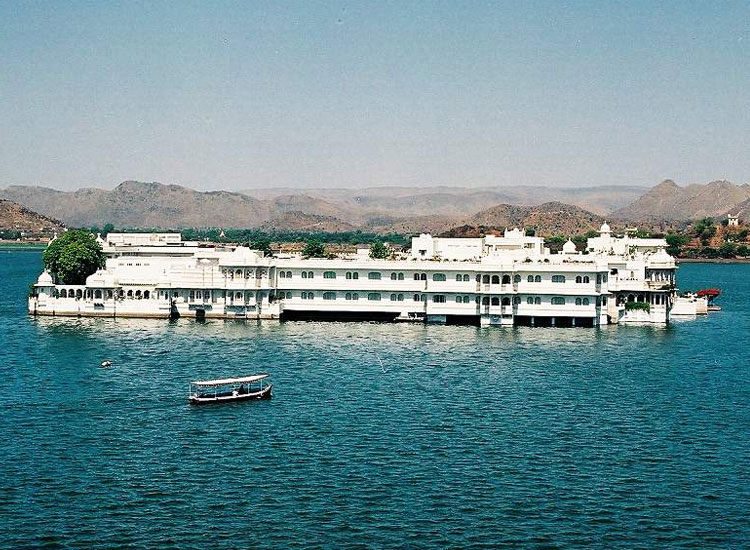 Called the 'Lake City' and also popular for being one of the most romantic Indian cities, Udaipur looks surreal with Aravallis in the background. The city has vibrant culture, lip-smacking food, bustling color local bazaars, warm people and many other allures. This royal city casts a magical spell on you through its temples, palaces, forts, and lakes. The fairs and festivals like Gangaur etc. are celebrated with huge pomp and show. The richness can be seen in cuisine, locals, folk music, and dance of the city.Also, the city can be best explored with tastefully crafted Golden Triangle Tour with Udaipur.
Adorning Rajsthani dress with lots of silver jewelry, people of Bhil tribe also inhabit the city from centuries. Dandi Gair, Ghoomar, Kalbeliya are some of the dance forms, which are an important part of the culture of Udaipur. Enjoy boat ride on the placid waters of Lake Pichola. Visit other popular attractions also such as the magnificent City Palace Complex, the splendid Bagore Ki haveli, Saheliyon ki Bari, and the wonderful Jagdish temple. Shopping for handicrafts, puppets, etc. is a must. Do plan an excursion to Dilwara Temple, with amazing marble carvings.
How to reach:
Maharana Pratap Airport
Udaipur Railway Station
[ Explore places of interest of Udaipur with these customized packages ]
Madurai, Tamil Nadu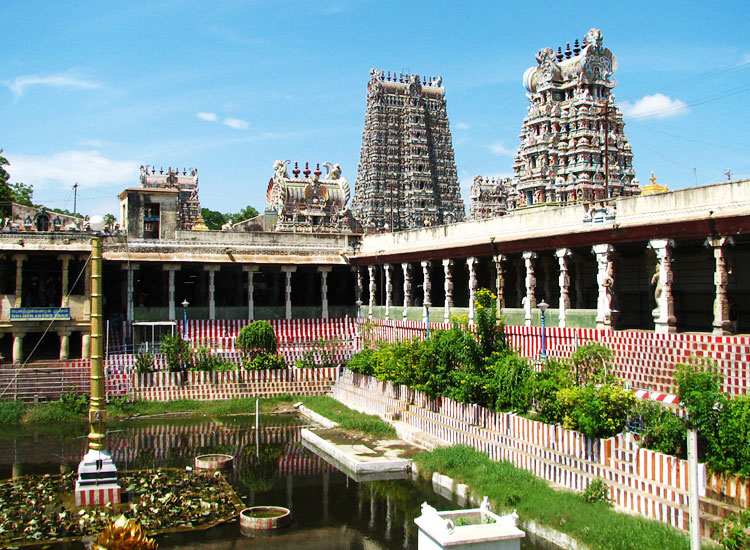 Placed on the banks of River Vaigai, Madurai is the cultural center of art, culture and heritage of Tamil Nadu as the city finds its roots back to 2500 years. It is also the hub of Tamil language and educational institutions, brining-in scholars from all across. The colorful festivals too are an important part of its wonderful traditions. Majestic architectures, old traditions, stunning art works. Festivals, regal ceremonies, local music, folk dances, ballads, and handicrafts, etc. are a part of its heritage. People of the city have imbibed a modern lifestyle but still hold onto age-old customs.
One of the most popular temples of Madurai is globally popular Meenakshi Amman Temple. Visit this temple not only to seek blessings but also to admire the work of art here. Attend performances of Bharatanatyam, Ottan Thullal, and Krishnattam. Savor tasty delicacies of South Indian cuisine here. Madurai is also known for its textiles industry where ancient weaving technique is used even today.
How to reach:
Madurai Airport
Madurai Junction
[ Plan a trip to Madurai with best customized packages ]
Fort Kochi, Kerala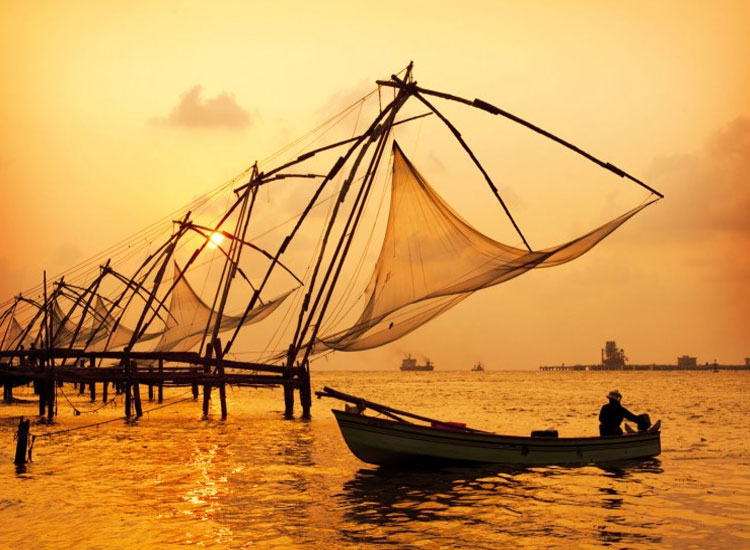 The hidden gem of 'God's Own Country' Kerala, Fort Kochi is a quaint Portuguese-influenced town, which is accessible via a ferry from Cochin. This wonderful place is the potpourri of various traditions and cultural influences that take you back in the time of Portuguese rule. In the evenings, you can enjoy a stroll along the seashore that is dotted is with Chinese fishing nets, found only here in India. Not many know but it is the first disabled-friendly heritage site in Kerala. The part has been under the rule of the Dutch, the Portuguese and the British at different times, which can be noticed in its structures.
The serene atmosphere lets you relax as enjoy evening performances of Kathakali or the state's ancient martial arts, Kalaripayattu. Admire the historical and cultural setting by visiting Jew Town, Mattancherry Palace, Jewish Synagogue, Santa Cruz Basilica, Indo-Portuguese Museum, St Francis Church and other attractions. The local market here is stuffed with silver jewelry, spices, antique lamps and other great stuff. There also are stylish cafes, colonial mansions, al-fresco dining venues, and art galleries.
How to reach:
Kochi International Airport
Ernakulam Junction and Ernakulam Town Railway Station
[ Browse the list of well-customized Kochi tour packages ]
Goa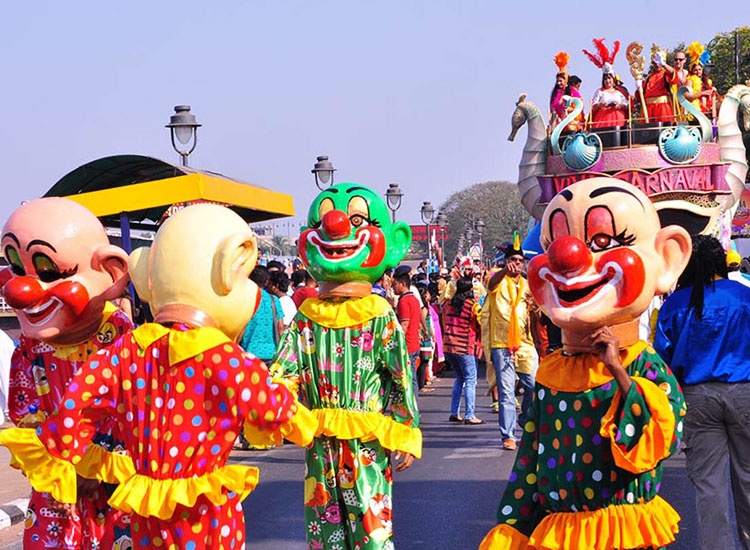 The beach state of Goa is acclaimed globally for its free-spirited culture and laid-back feel, which bring-in leisure vacationers from all across the globe. The only former Portuguese colony in India, Goa has still clung to its colonial times through its mannerisms, food, ancient churches, forts, and other architectures. The main language spoken here is Konkani. The annual event of Goa Carnival is celebrated here with great zeal and is a display of everything Goan. Christmas and New Year's too are celebrated with great enthusiasm. This is the time when tourists from all across the world pour-in. The festivities, food, local drink feni, folk dance and music, Goan cuisine are all amazing.
The relaxed feel can be experienced at the discotheques, casinos, flea markets, beach shacks, beaches and at every place you visit. The energetic cultural cheerfulness and warm hospitality is simply remarkable. Do not forget to get your hands on some excellent quality cashews. This place is a wonderful mix of adventure and leisure.
How to reach:
Goa International Airport
Madgaon Railway Station, Thivim Railway Station, and Vasco Da Gama Railway Station
[ Explore the culture of Goa with these best customized holiday packages ]
Amritsar, Punjab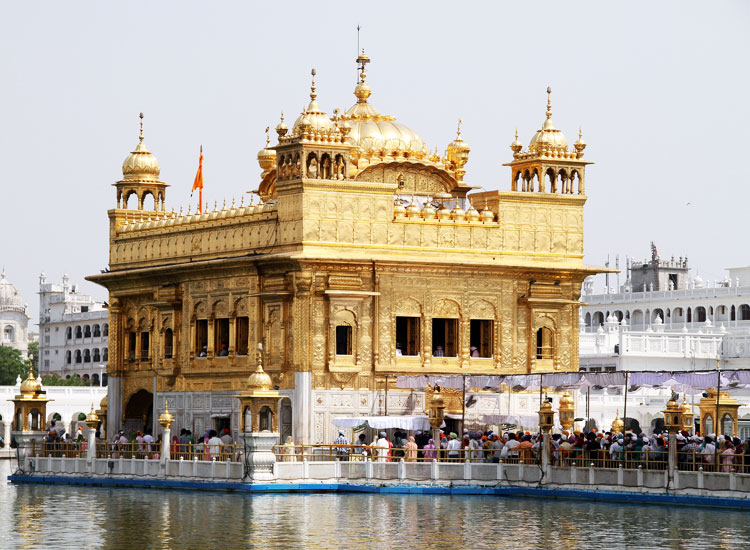 The cultural hub of Punjab, Amritsar is popular all around the world for its lively culture and colorful ambiance. The city has been one of the major contributors to the state's literature, and folk ethos. It is home to the Harmandir Sahib or the Golden temple, the most popular cultural attraction of the city. It is visited by people of all religions and is a landmark of world peace. There are lively bazaars, energetic fairs and festivals, energetic dance and music forms, and delicacies Punjabi dishes, eaten all across.
Head to Wagah Border and Jallianwala Bagh, two of the most important sites of national importance and historical heritage. Get your hands on phulkari dupattas, jutties, papad, wadiyan, parandis, when you visit this city. Gorge on delicacies like sarson ka saag, makki ki roti, tikkas, rajma chawal, khatte chole kulche, paranthas, kheer, kulfi, and so on. Attend performances and be a part of Bhangra and Gidda. Learn the wonderful Punjabi language.Explore well collection of Amritsar tour packages
How to reach: Sri Guru Ram Das Jee International Airport
Amritsar Railway Station
Now you can explore popular culturally-rich Indian cities with our best collection of Cultural holiday packages in India
Related Post:
20 Not-to-Miss Offbeat Destinations in India
15 Amazing Destinations for Your First Solo Trip to India
Top 15 Places in India that are perfect for a Summer Holiday
Save
Save
Save
Save