Peacefully tucked in the Himalayan range, between green valleys and tranquil monasteries, Darjeelingis a beautiful hill station and a true traveler's delight. Darjeeling's mild climate makes it a good place to visit any time of the year. Surrounded by immense yards of tea plantations and picturesque valleys, Darjeeling is undoubtedly one of the best places to enjoy a serene vacation.
Scroll down to know more details about the best places to visit and attractions in Darjeeling.
1. Batasia Loop
Enjoy the most excellent scenic view of Darjeeling and Kanchenjunga snow-capped peaks on one of the most scenic train routes in all of Darjeeling. Batasia Loop is a spiral railway route, which is a great example of an architectural and engineering masterpiece.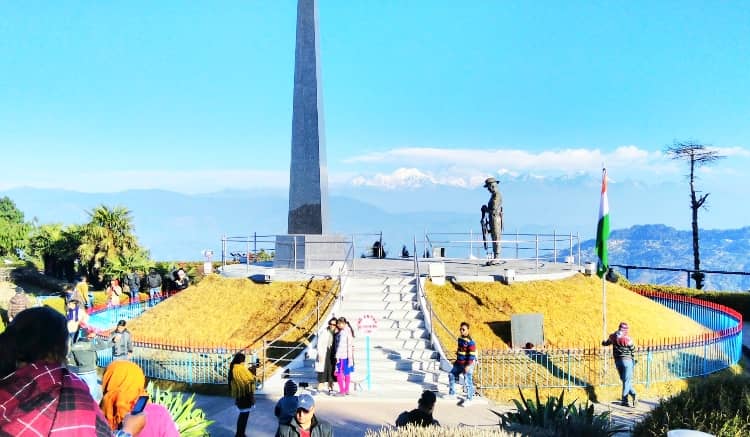 The Eco garden and the War Memorial add more appeal to this scenic place. It is one of the best photo-stop sites in Darjeeling. Batasia Loop is located on Hill Cart Road, which lies on NH 55.
2. Padmaja Naidu Himalayan Zoological Park
Formerly known as Himalayan Zoological Park, Darjeeling Zoo or Padmaja Naidu Himalayan Zoological Park is one of the best places to visit in Darjeeling with family friends, and even solo.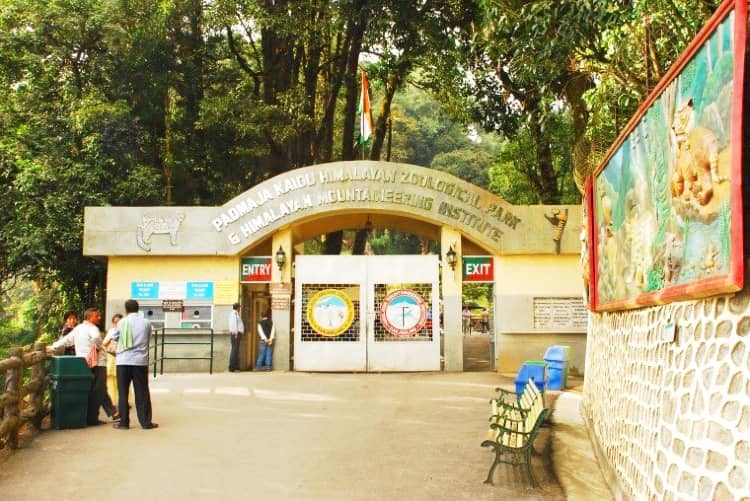 Padmaja Naidu Himalayan Zoological Park is the only specialized Zoo in the country, which is internationally recognized for its conservation breeding programs of Red Panda, Snow Leopards, Tibetan Wolf, and other highly endangered animals species of Eastern Himalaya.
3. Tiger Hill
This is one of those places to visit in Darjeeling that are ideal for trekking and enjoying the best of nature. Situated at a height of about 2590 meters above sea level, Tiger Hill offers a panoramic view that will utterly take your breath away.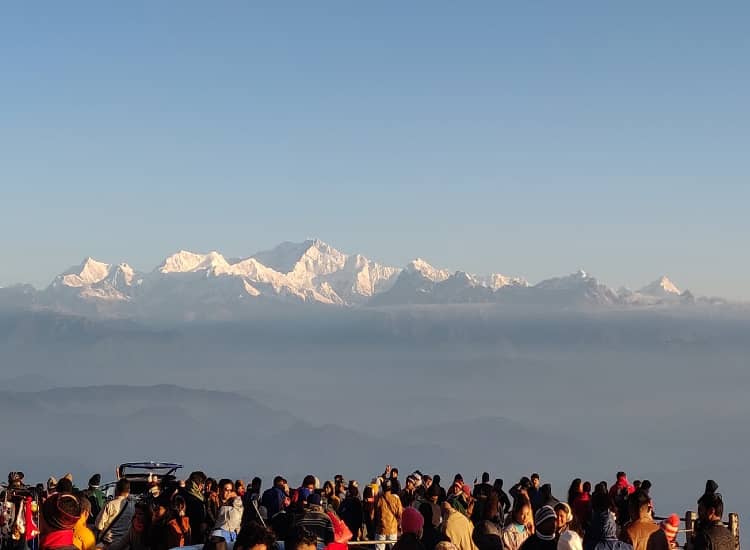 This is one of the best sites you can visit in Darjeeling for a memorable travel experience. If you are an adventurer or a lover of nature, then you should visit Tiger Hill for a worthwhile experience. Tiger Hill is well-known for its beautiful scenes of sunrise and sunset. The glittering view of snow-capped mountains sunlight striking the hills is very calm and eye shooting. You can enjoy hiking here, to get up to the Tiger Hill view tower a short trek will be required after reaching you can enjoy stunning views of peaks via telescope.
4. Darjeeling Himalayan Railway
The century-old Himalayan Mountain Railway, which is a UNESCO World Heritage Site also known as the Toy Train is one of the popular attractions in Darjeeling.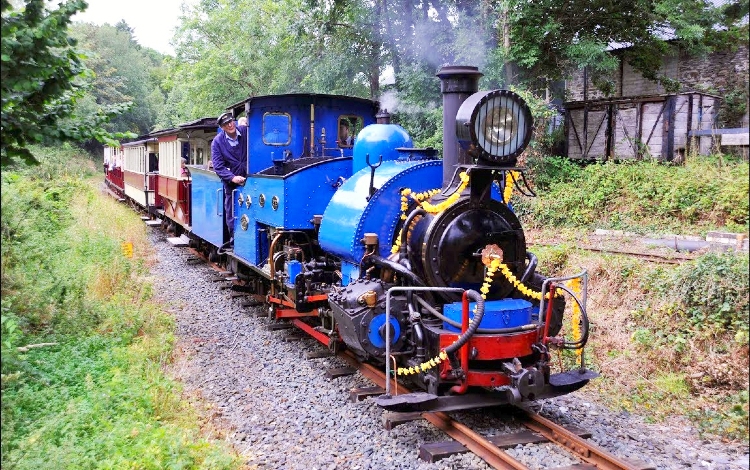 This 14 km toy train journey through the scenic canyon, steep curves, beautiful bridges, along with the fresh Himalayan breezes will blow your mind with freshness. Taking a ride to this mountain railway is one of the must-do activities in Darjeeling which one cannot miss.
5. Peace Pagoda
Located stone's throw away from the Nipponzan Myohoji Buddhist Temple, the Peace Pagoda is a center of self-possession and renowned as an attraction for the manifestation of Lord Buddha.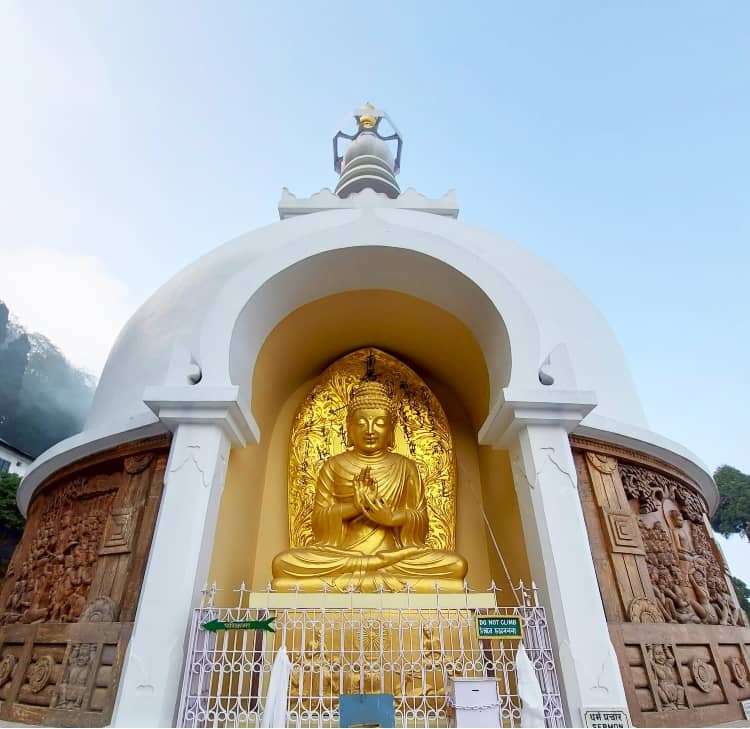 Peace Pagoda was established in 1972, and it attracts people from all beliefs and also offers refined peace and love to all. It is one of the best places to visit in Darjeeling to indulge in meditation. You can also enjoy the scenic views of Darjeeling, once you reach the top.
6. Himalayan Mountaineering Institute
The Himalayan Mountaineering Institute offers the best training to ambitious mountaineers and amateurs. It is one of the best and recognized best mountaineering institutes in India.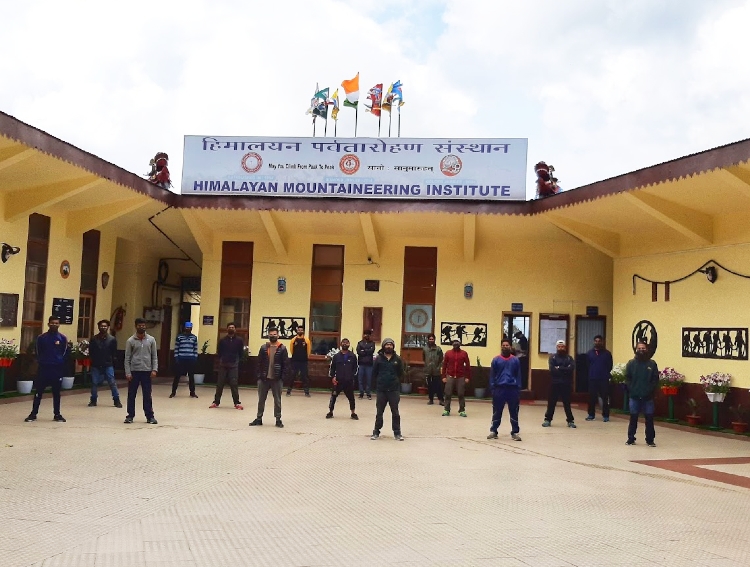 The institute was established by Pandit Jawaharlal Nehru, the first Prime Minister of India on November 4th, 1954.
7. Tinchuley
Tinchuley is a quiet village and an offbeat destination in Darjeeling known for its tea plantations, fruit orchards, rambling River Teesta and Rangeet, and striking views of the mighty Himalayas.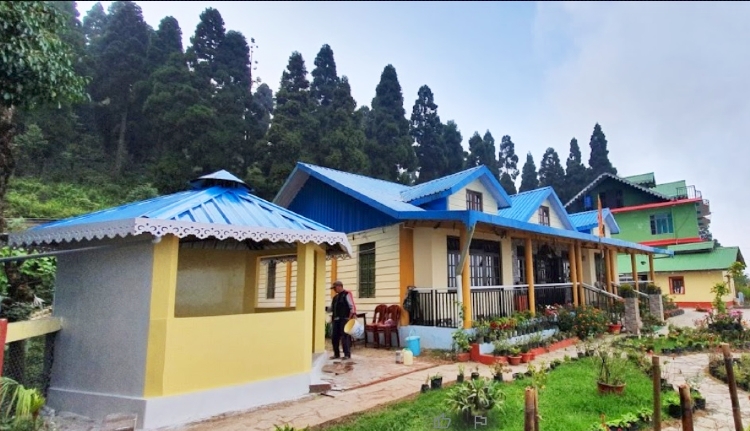 One can enjoy the nature walk, and picnic with the family. The misty and pleasant weather allows you to explore this beautiful village conveniently. Many adventure lovers visit these offbeat places in Darjeeling to enjoy activities like camping, trekking, rappelling, and mountain climbing.
8. Darjeeling Ropeway
One of the best ways to take a glimpse of the Darjeeling is to take a cable car ride, which is also known as Rangeet Valley Passenger Cable Car. The ride begins from Singamari, which is located about 3 km away from the Darjeeling Chowk Bazaar.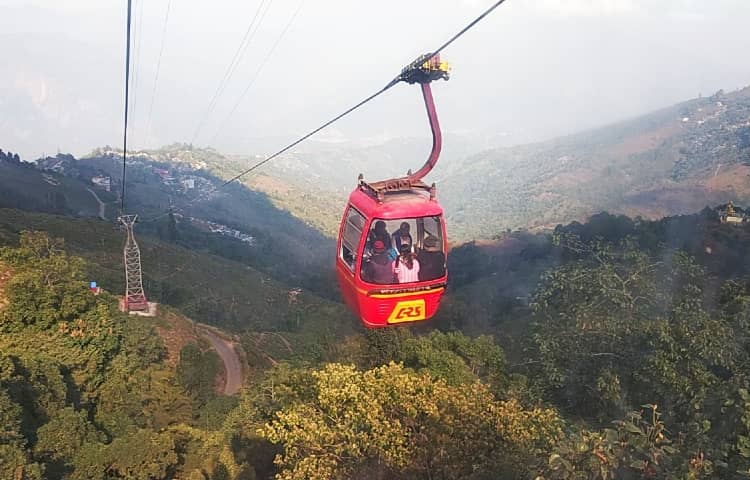 The 45 minutes ride will give you a visual treat of exquisite landscapes, from the grand snow-capped mountains to the captivating valley covered with flourishing tea estates. The ropeway is a preferred tourist destination in Darjeeling.
Don't Miss these Best Places to visit in Gangtok.
9. Ghoom Monastery
Peacefully tucked at an elevation of about 8 000 feet above sea level, Ghoom Monastery is one of the most beautiful and the oldest Tibetan Buddhist Monastery in Darjeeling, founded in 1850 by Lama Sherab Gyatso.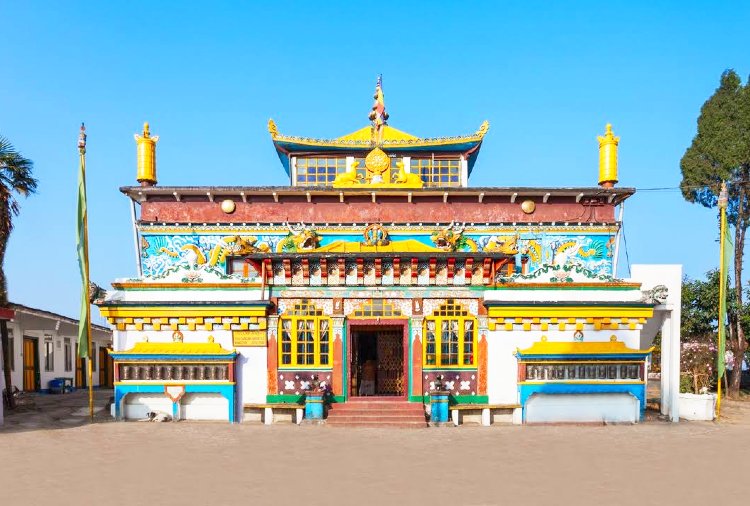 There is a 15-foot high statue of Buddha placed in the central hall of the monastery. The rare Buddhist manuscripts within the premises add more appeal to this oldest monastery. It is one of the ideal places in Darjeeling, for those who are looking for peace away from the bustling city life. Many colourful prayer flags can also be seen outside the monastery.
10. Rock Garden
Take a stroll in the Rock Garden and breathe in the salubrious mountain air while soaking in the scenic surrounding. Rock Garden is one of the beautiful attractions, and one of the best places to enjoy a fun time with your loved ones.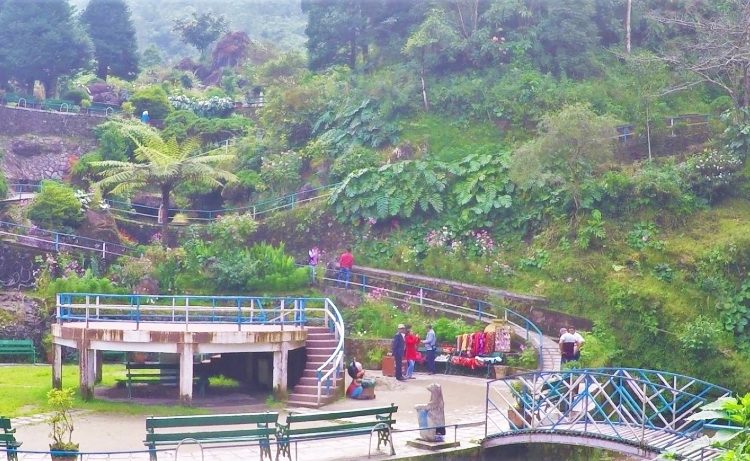 It is also known as Barbotey Rock Garden and is located at Chunnu Summer Falls in Darjeeling town. Several tourists visit this beautiful garden to behold the magnificent view of a hill stream cascading over rocks along the slope, formed with flower gardens and sitting spaces at different levels. It is absolutely one of the best tourist places in Darjeeling.
11. Darjeeling Mall
Thinking of any mall generally, refers to shopping but what about lounging in a flat open promenade, soaking up the sun, enjoying the cool breeze while you shop? Yes, it is all about the Darjeeling Mall. Located on the top of Nehru Road the Darjeeling Mall, which is also known as Chowrasta is a famous place to visit in Darjeeling.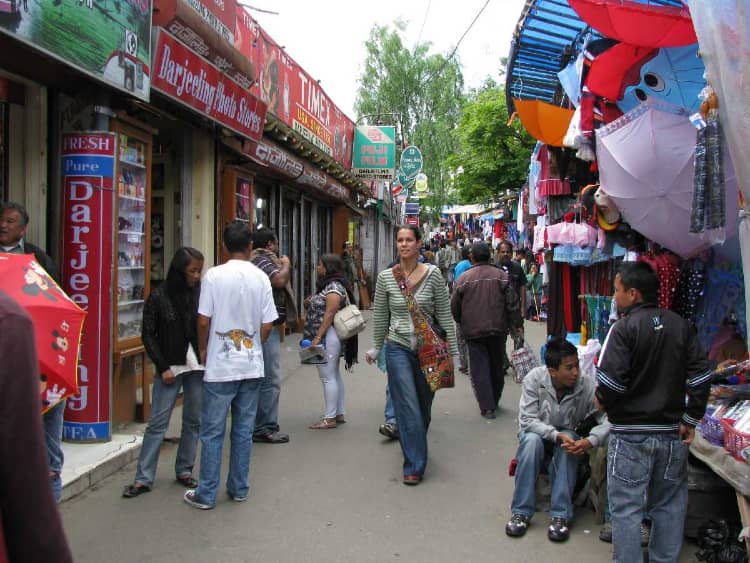 The Mall is the shoppers' paradise as well as a relaxing spot. The old and the heritage stores, which are lined up on the side of the road is one of the reasons for the popularity of the area.