Honeymoon is the most cherished memory of one's love life. The 'Island of Gods', Bali is perfect for the most romantic vacation of your life. In fact, it won't be wrong to say honeymoon in Bali is among the most magical feelings in the world. While I went a little off with the thoughts, lets come back to the so many romantic things to do in Bali. Dinner date under moonlight, trying watersports together, walking by rice fields or seeking blessings, the list is endless.
Making things a bit easy for you, here I am with this blog. Just start scrolling and get to know about the best things to do on honeymoon in Bali.
Its dinner date time at the beaches of Bali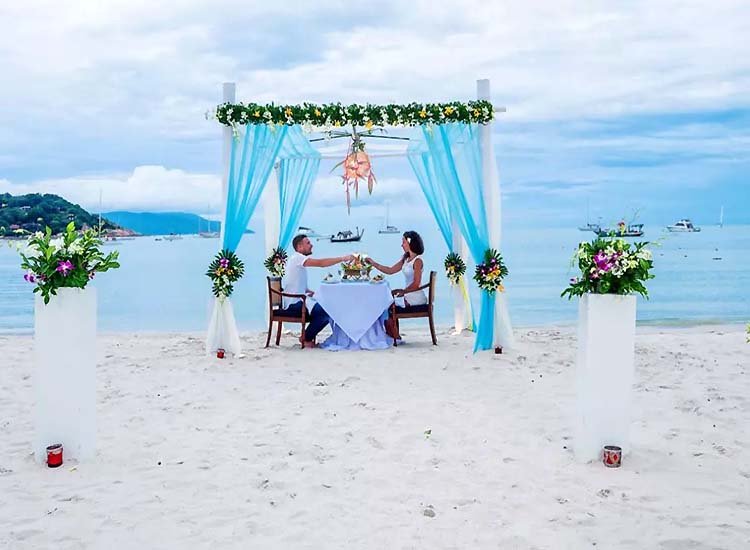 Beaches are the most special part of Bali. The shimmering colorful sand, the sun and moon switching places above and the sea tossing below. This is the perfect description of what the beaches in Bali has to offer. And then there is you and your partner, having a quality time and making some memories. Beautiful right?
Where to go?
Legian Beach, Seminyak Beach, Jimbaran Beach, Kuta Beach, Canggu Beach, Sanor Beach.
[ Get a ready for memorable vacation with this special package ]
Groove along the moves of Balinese traditional dance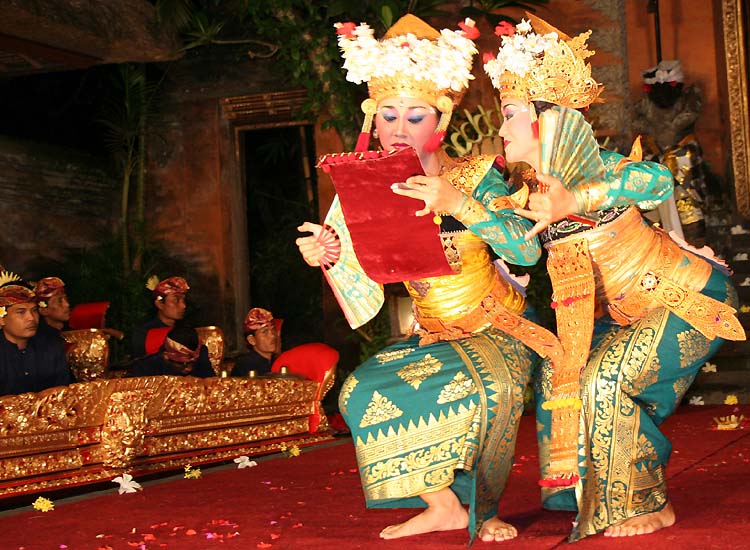 Bali is among one of those tourist places which takes pride in its rich culture and traditions. Balinese dancers and performers use their expressions to convey a story through a dance-drama show. So, if you and your partner are planning what to do to make your night happening, then this is it. Head out to the amphitheaters and dedicated stages to see what you have probably not seen before. It is among the best things to do in Bali.
Where to go?
Devdan Show at Nusa Dua Theatre, Uluwatu Temple Amphitheatre, Bali Agung Show at Bali Theatre, Night at The Zoo at Bali Zoo. You can also enjoy dining and the performances at Bebek Tepi Sawah, Kampoeng Bali, and ARMA Museum & Resort.
Feed your mind about culture and traditions of Bali
One thing that Bali is often seen praising is its traditional villages. This is so because they are the true embodiment of its rich culture, heritage and traditions. And hence going for a sightseeing tour to these villages, let's you peek inside the lives of its natives. That's not all! As you also get to see the different art practiced by them like wood and stone carving, traditional paintings, silver jewelry making, and more.
Where to go?
Batu bulan, Celuk and Kemenu, Tenganan, and Mas are some of the worth visiting villages.
Let the picturesque view of nature spread love in the air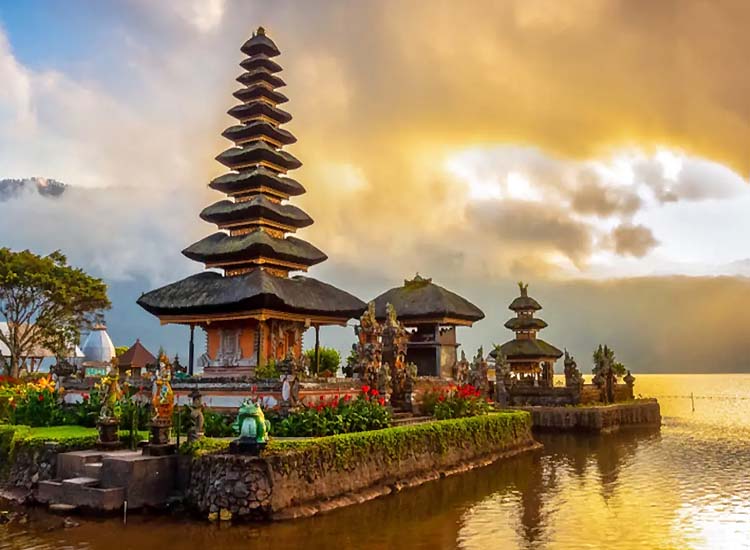 By now you would have realized, that Bali is certainly the right choice for your romantic honeymoon.
And just then, the island says there is more to seek, just keep exploring. This tourist destination of Indonesia is blessed with waterfalls, fields of flowers, verdant hills, and secret getaway spots like infinity pool, lush jungles, and more. Hold hands with your partner and start covering these ravishing sites. Spending time amid nature is one of the best things to do in Bali, especially on your honeymoon.
Where to go?
Bhuana Sari Waterfall, Kintamani, Kanto Lampo Waterfall, Desa Temukus, Tukad Cepung Waterfall, Angel's Billabong, Sambangan, Nusa Penida.
Wish for a happy life at the pristine shrines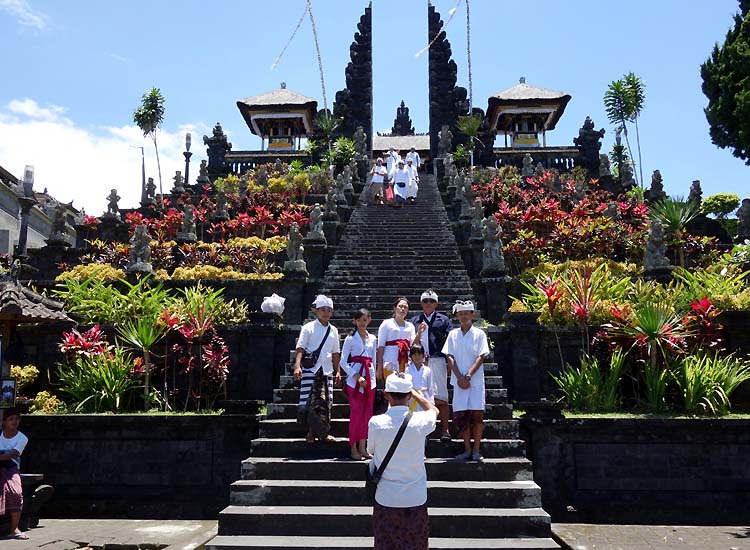 When in Bali, you cannot miss out the pristine temples tucked to coasts and highlands. Along with being beautiful examples of architecture, these temples use exotic backgrounds. And when you visit them, you can bow down your head and pray for happiness throughout this new journey. Moreover, some of these temples are known as the perfect sunset spots, still thinking whether you should visit?
Where to go?
Tanah Lot, Uluwatu, Besakih, Ulun Danu Temple, Tampak Siring Temple, Goa Gajah, and Lempuyang Temple are some of the best places to visit in Bali.
Taste the flavors of fine cuisine on a cruise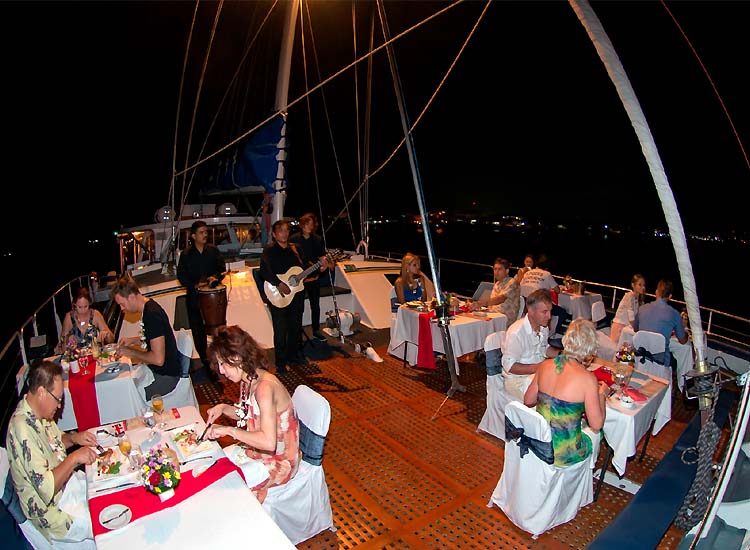 Just the thought of a romantic dinner gave you chills, right? Well, your evening is going to be more magical than you two can think. It would feel as all the wonders come together to make your honeymoon in Bali super romantic. That being said, the island has a number of cruise options for you to choose from where you will be surrounded with gleaming water and heartwarming surroundings. Explore Best of Bali with this package.
Where to go?
Dolphin watching tour, Sunset Dinner Cruise, Lembongan Island Catamaran Cruise.
Try your hand at the exciting water activities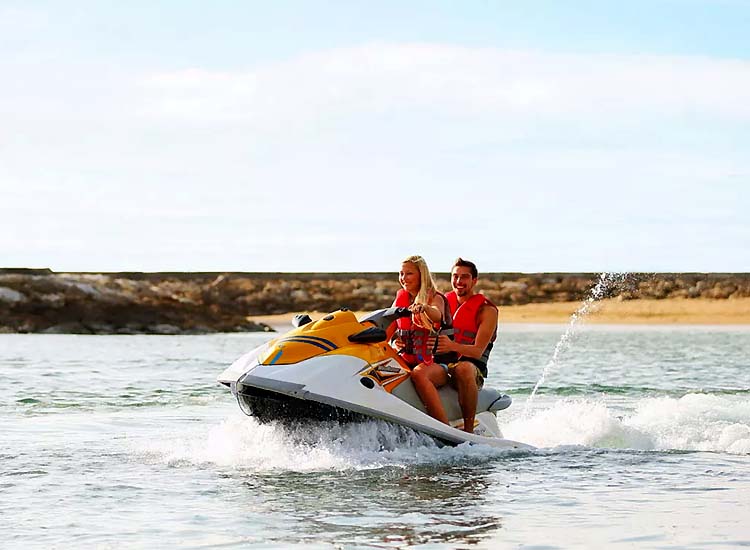 It won't be wrong to say that water sports are the soul food of Bali. Apart from enjoying walking, dining and sitting by the beach, you can choose to add a little fun too. Fly fishing, rolling donut, jet skiing, snorkeling, banana boat ride, surfing, scuba diving, river rafting are some of the best things to do in Bali.
Where to go?
Tanjung Benoa Beach, Sanur, Menjangan Island, Blue Lagoon, Tulamben & Amed, Nusa Lembongan
Covering the unseen natural wonders near Kintamini Volcano
Your Bali honeymoon experience is not complete without making your way to the Kintamini Volcano. This popular tourist attraction which is also known as Mount Batur is a paradise for adventure lovers. Mount Batur encircles the Batur Caldera Lake and is the only district which doesn't possess a shoreline. For a great time here, both of you can traverse through the hot springs, and villages.
A dive into the art and craft of Ubud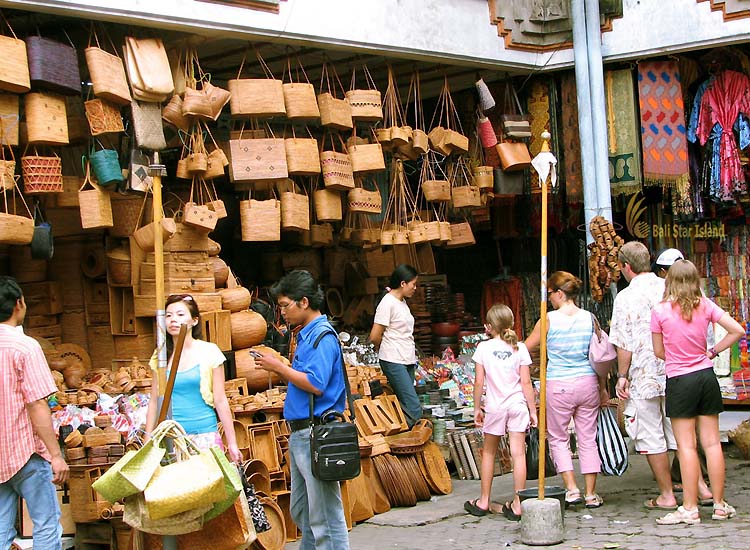 One of the fun things for couples to do in Bali is to take a tour to Ubud. This town which is attached to the cool mountains, is perfect for those who are art connoisseurs. The town is known for its inclination towards dance and craft. Even the surrounding villages have craftsmen who specialize in carvings, textile, jewelry, antiques to name a few.
Fill your camera roll with mind-blowing sunset views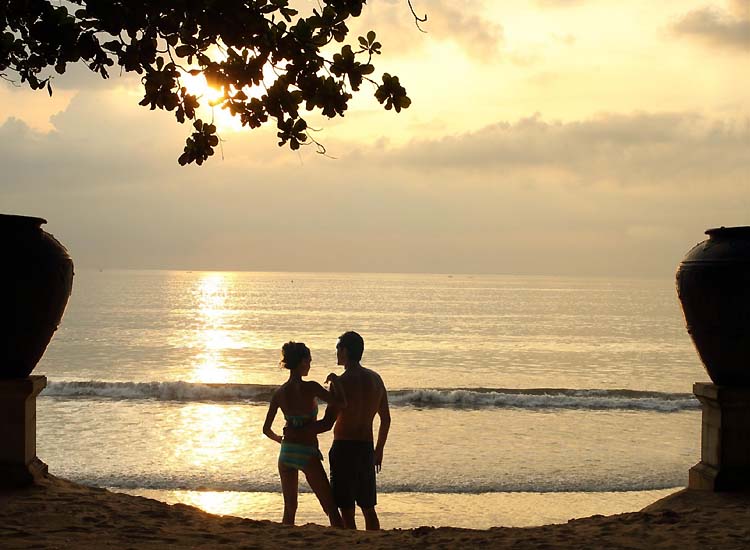 I personally have a soft corner for sunsets and hence I saved this for the last. Now that you have covered almost everything Bali has to proffer, there are some places which are perfect sunset spots. Some of these places are perfect for trying food, mountain treks while other are famed for sighting dolphins swimming.
Where to go?
Seminyak, Gili Islands, Jimbaran Bay, Uluwatu, Pura Ulun Danu Bratan, Ubud, Nusa Lembongan Island.
Revel in the pleasures of Balinese massage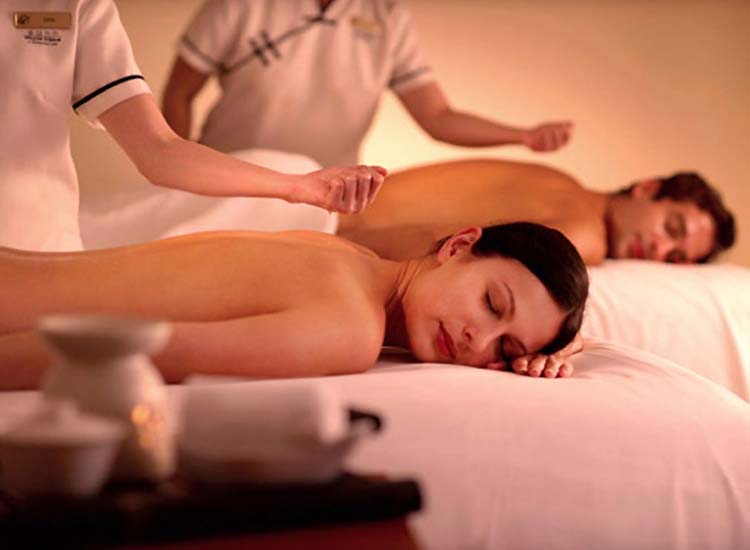 Balinese massages are one of the most pampering experiences in Bali. Therefore, there is no need to explain much that this is certainly one of the best things to do in Bali in honeymoon. You and your partner can bask in pleasures of massages after a day full of fun sightseeing and other exciting experiences.
Honeymoon in Bali is one of the most beautiful experiences of your lives. On your honeymoon tour explore the places to see, things to do and the amazing experiences. Also, you can check out Indonesia tour packages to make the most of your holiday.
Related Post:
Top Trending International Holiday Destinations from India
Things To Do In Singapore On A Budget