International holidays from India are now no more just dreams, but cherished memories of a lifetime. The foreign shores have a number of lures. Quite close to India but offering experiences that are quite different, there are a number of international holiday destinations that you can choose. South Asia itself has a number of amazing places for vacations favored by globetrotters. Get ready to plan your international getaways to destinations blessed with mighty snowcapped mountains, lush valleys, picturesque islands, scenic beaches, bustling cities, tourist spots.
Here is a list of the best places to visit outside India
Singapore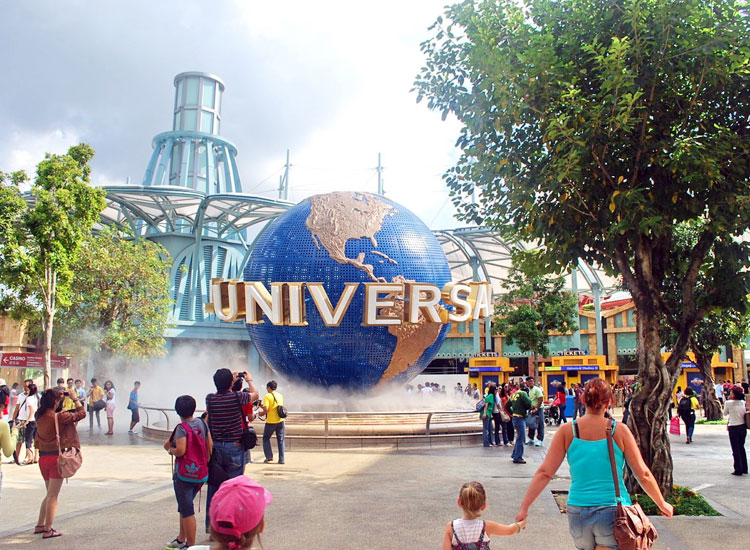 One of the most beautiful countries, Singapore is one of the favorite holiday destinations from India. Blessed with natural beauty, the island nation is lush green with access to turquoise sea. The charming tourist attractions lure families, honeymoon couples and experience seekers from not just in India but all over the globe. The delicious gastronomy, shopping pleasures, adventure activities and experiences add to the cherished memories of a holiday in Singapore. Feel quite at home yet away from home as the country has slightly 'Indian' feel to it.
What to include on your Singapore holidays
Exploring the charms of Sentosa Island
Thrilling time at the Universal Studio
Posing with the Merlion statue
Walk through the futurist Garden in the Sky
Taste of the mouthwatering cuisine
Shopping to your heart's desire at Orchard Road
Night safari at Singapore Zoo
Explore Clarke Quay Bay Area
[ Plan a holiday in Singapore with these well planned holiday packages ]
Thailand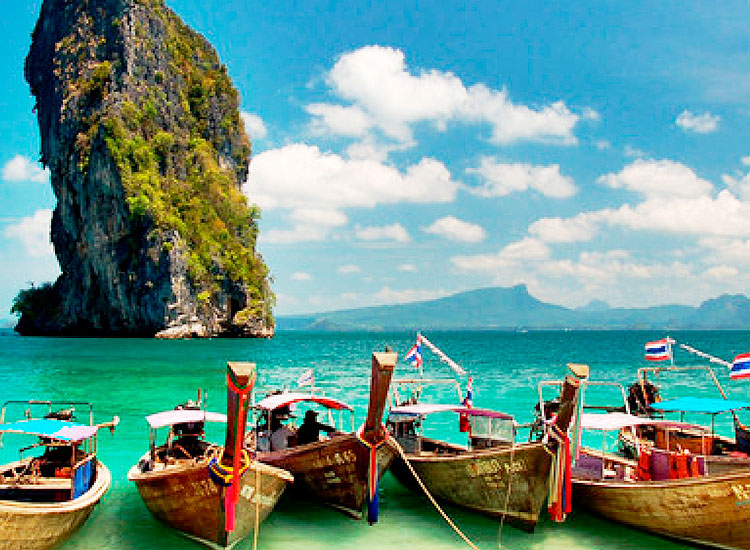 When the country is nicknamed 'Land of Smiles', it pretty much sets the mood for your vacation. Thailand is one of the favorite holiday destinations for people around the world. From the most beautiful beaches in the world, unexplored islands, ancient temples, charming markets, delightful gastronomy, amazing shopping to so much more, Thailand spoils you with choices.
Nestled in South East Asia, the island nation is fun destination for honeymoon couples, adventure lovers and fun seekers. Putting you at easy with a feel of home, Thailand is one of the best places to visit outside India.
What to include on your Thailand holidays
Tour the charming city of Bangkok
Enjoy the beach bliss at Pattaya
Party hard at Phuket
Bask in the charm of Phi Phi Islands
Indulge in exciting watersports including scuba diving, snorkeling, parasailing and more
Get a pampering Thai massage
Savor the delightful Thai gastronomy
Shop till you drop.
[ Choose well customized Thailand holiday packages ]
Malaysia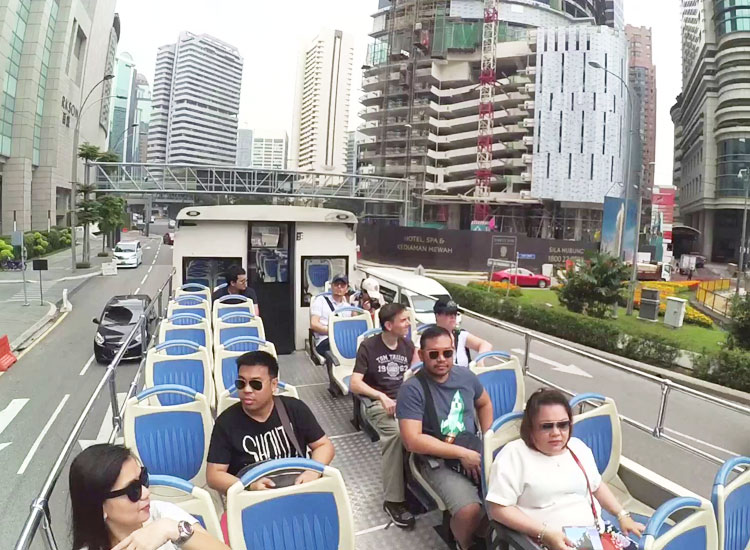 Another favorite holiday destinations outside India, Malaysia is a tropical island nation in South East Asia. Beautiful and exciting, the country is known for bustling cities, charming historic sites, picturesque beaches and islands, exhilarating adventure, welcoming people and so much more. Blessed with a rare kind of charm, Malaysia offers exciting vacations for families, loving honeymoon for couples, and the perfect international getaway from India.
The mix of thriving national parks, lush forests, marine world teeming with life, at the same time cities with mega-shopping centers, delightful and nightlife will leave you amazed! The perfect place to relax as well as go wild!
What to include on your Malaysia holidays
Watch the Petronas Twin Towers in Kuala Lumpur
Kuala Lumpur city tours
Escape to the world of fun-Sunway Lagoon
Bask in the bliss of Langkawi
Explore the charming Malacca Town
Shop to your heart's content
Taste the mouthwatering Malaysian cuisine.
Water sports activities
[ Explore attractions of Malaysia with these customized packages ]
Indonesia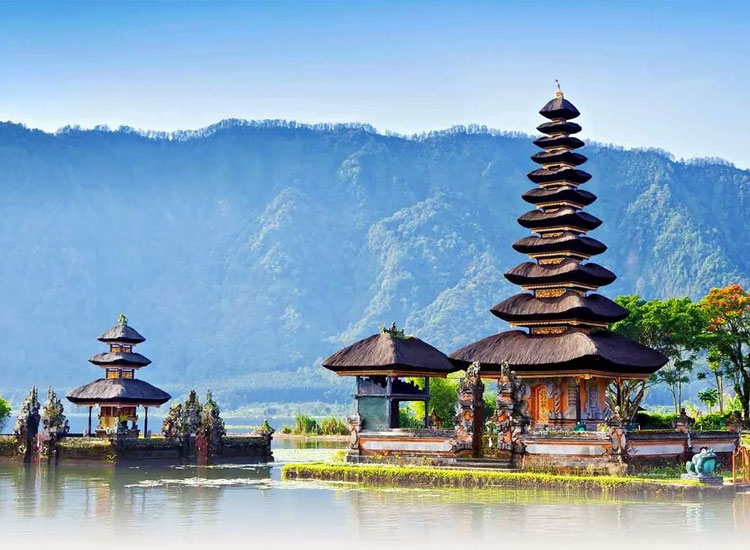 Synonymous with bliss Indonesia is one of the best holiday destinations in the world . Surrounded by waters of Indian Ocean and Pacific Ocean, Indonesia is an archipelago of more than 17000 islands in South East Asia. Known for picturesque beaches, ancient Hindu temples, volcanoes, forests, multi-color marine life, thrilling adventures and more. Counted as one of the best places to visit outside India, Indians choose Indonesia for wonderful vacation of cherished memories of a lifetime. Couples on honeymoon are especially enamored by Bali, the island of paradise.
What to include on your Indonesia Holidays
Sightseeing in Bali
Spend amid nature's beauty in Kintamani
Tour of heritage villages of Batubulan, Celuk and Kemenuh
Pray at ancient Hindu Temples including Tanah Lot
Savor delicious Balinese food
Pampering Balinese massage
Romantic dinner cruise
Stay at luxury resorts
Learn arts, crafts, perfume making, etc.
Visit the Komodo dragons
Go scuba diving, snorkeling or undersea walking
[ Explore well customized Indonesia tour packages ]
Dubai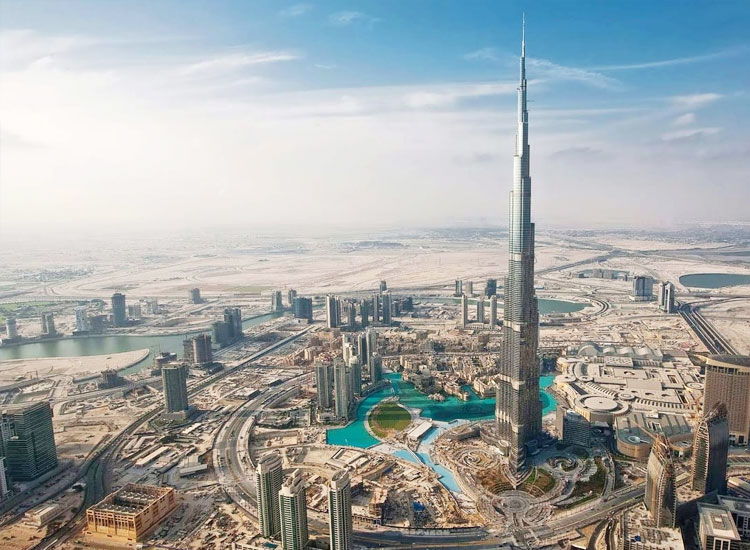 Incredible in every way, Dubai is one of the best holiday destinations in the world and the absolute favorite for Indian seeking an international holiday from India. From the highest tower in the world to man-made islands and beaches, from the most-loved shopping destination to one with exciting adventures, Dubai has it all and a little bit more. Whether planning for vacations in Dubai with family or a romantic honeymoon, this Emirates' city is one place that grants you millions of unforgettable memories.
What to include on your Dubai Holidays
Get on top of Burj Khalifa, the world's highest inhabitable tower
Enjoy a visit to Palm Jumeirah and the Atlantis
Pose with Burj Al Arab
Go for desert safari in the Arabian Desert
Heritage Tour of Old Dubai
Go fulfil yurt hears desires at the mega-malls and souks of Dubai
Enjoy a scenic Dhow Cruise at Dubai Creek
Savor 7-star luxuries
[ Browse list of Dubai packages ]
Sri Lanka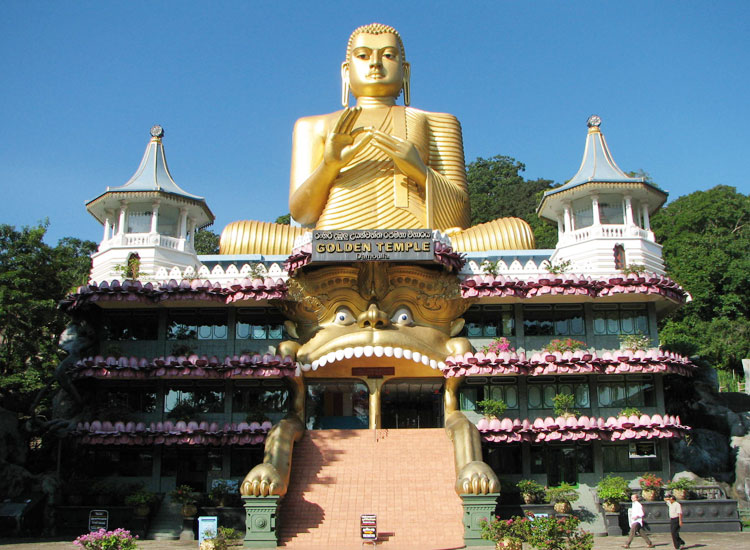 The tear drop island in the Indian Ocean., Sri Lanka is one of the closest international vacation destinations from India. Sharing roots with India, the island nation is truly amazing. From scenic shores, lush tea gardens, charming hill towns, UNESCO World heritage Sites, ancient Buddhist Monasteries, relics of Kingdoms, remains of the British colonial days, , luxury resorts to many interesting sights, the island nation keeps you hooked.
What to include on your Sri Lanka holidays
Enjoy the pleasures of capital city Colombo
Pay a visit to Kandy, UNESCO World Heritage Site
Explore the caves and temples of Dambulla
Know more about Sigiriya, one of the eight wonders of the world
Bask in the bliss of emerald tea estate of Nuwara Eliya
Feel the beach pleasures of Beruwela
Marvel at the interesting UNESCO World Heritage sites at Galle
Taste the mouthwatering dishes
Play with friendly elephants at Pinnawala Elephant Orphanage
[ Plan a trip to Sri Lanka with these customized holiday packages ]
Mauritius
This island nation is snuggled in the Indian Ocean and renowned for its white powdered beaches, lagoons, and reefs. Mauritius is one of the best places to visit outside of India. This island country is famous for its varied flora and fauna with many endemic species. Mauritius enjoys the tropical climate with the clear warm sea waters, beaches, tropical flora, and fauna is complemented by multi-ethnic and multi-cultural people. This island nation is a fabulous culinary destination with great wildlife watching.
What to include on your Mauritius holidays
• Boat trip to the nearby islets
• Enjoy the glass-bottom boat trips, snorkeling, waterskiing, and kayaking
• Swim with the dolphins or watch them play in Tamarin Bay
• Hiking in the Black River Gorges National Park
• Explore the varied history and culture of Mauritius in the museums
• Explore the majestic coral reefs
[ Explore Best Customized Mauritius Tour Packages ]
Maldives
Maldives is the small island nation which is situated in the Indian Ocean and a chain of 26 atolls. This is the world's lowest-lying nation and the highest natural point is also one of the lowest in the world. This island nation is an archipelago of 1,296 coral islands and world-famous for scuba diving. The atolls of Maldives are boasts of coral reefs and extraordinary diversity of marine life. It is among the top places to visit outside India.
What to include on your Maldives holidays
• Spot the reef shark, manta rays, and tropical fishes during the diving and snorkeling
• Enjoy the underwater spa
• Adore the majestic beauty of nature from the sunset cruise
• Experience the local culture
• Enjoy the dining at Piano Deck at Baros
[ Explore Maldives Holiday Packages ]
Nepal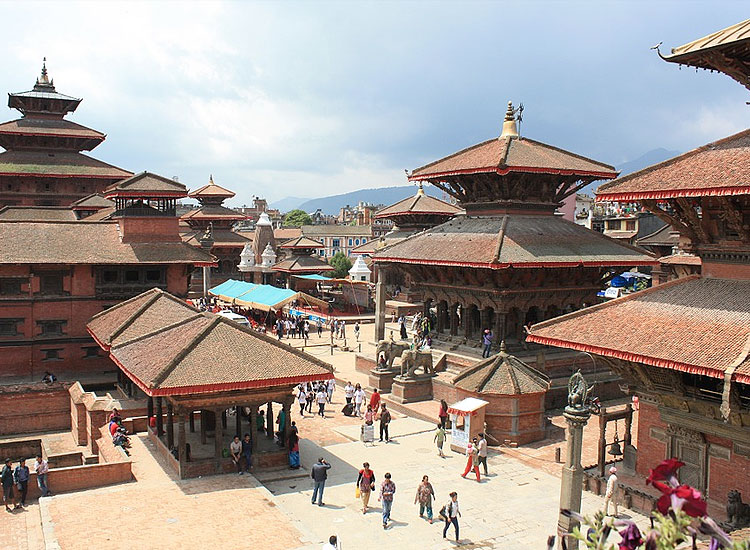 Nestled in the lap of Himalayas, Nepal is one of the most beautiful holiday destinations. Indians have the freedom of movement and are welcomed for a quick international vacation. The ancient mountain kingdom is home to the highest mountain in the world, Mt Everest, scenic valleys, UNESCO World heritage sites, magnificent temples, palaces and bustling streets. From trekking, having a taste of mouthwatering dishes, shopping, there is a lot in store in Nepal.
Be it family vacation, spiritual retreat, a loving holiday with your partner, adventure getaway or just a break from the hustle bustle of life, Nepal proves to be one of the best visa-free international holiday destinations from India.
What to include on your Nepal Holidays
UNESCO World Heritage Sites of Kathmandu, Patan, and Bhaktapur
View of Mt Everest
Visit to the scenic temples
Trekking on Annapurna Circuit
Homage to ancient Lumbini, the birthplace of Lord Buddha
Pleasures of casinos
Delightful taste of food
Bhutan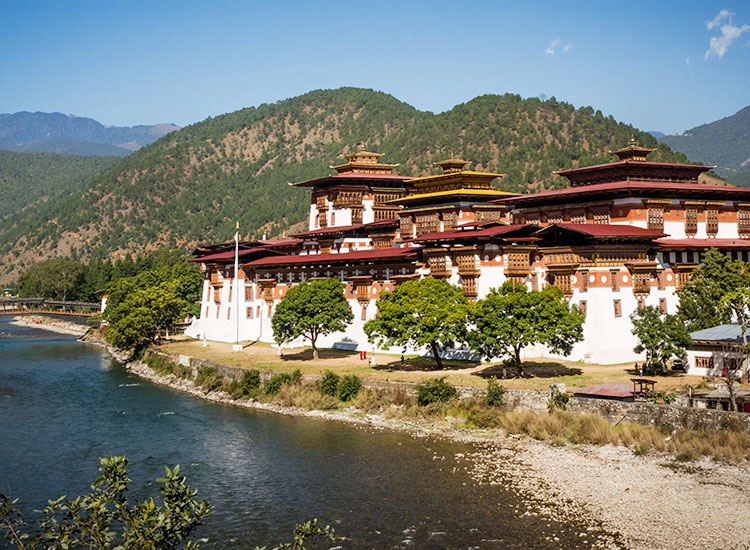 Snuggled in the Himalayas, Bhutan is one of the happiest countries in the world, and what better than a happy place for your holiday? Perfect for a small international trip from India, Bhutan has loads to offer. From ancient monasteries that date back to very advent of Buddhism to scenic trekking trails, the Himalayan country has it all.
The Kingdom of the Dragon, as Bhutan is fondly called takes you on a break from the world. The charming scenery, the fresh mountain air, the bliss of the ancient kingdom will surely create some of the fondest memories of vacations with family, friends or on honeymoon.
What to include on your Bhutan Holidays
Sightseeing tour of Thimpu
Visit to Punakha Dzong
Take blessings at ancient monasteries
Shop for handicrafts at the local market
Pay a visit to Paro
Embark on scenic trekking trails
Savor the delicious gastronomy of the mountains
For your quick and memorable vacation, browse through international tours & holiday packages from India.