Looking for a destination abroad, which is amazing but also easygoing on the pocket? Well, what will be better than that! A budget tour Abroad is an excellent way of satisfying your holiday craving, especially when you feel the urge to pack your bags and set out. From ultra-modern architecture to classical sites, mega-malls to fancy restaurants, verdant hill stations to crystal clear blue beaches, and whatnot!
Your holiday abroad to any famous destination within the budget is like mellowing chocolate on the cake. And this time you are in luck! Using a public conveyor, living in dorms or hostels, gorging on street food, and much more can serve you lessen costs.
Enjoy this assorted list of the 8 low budget travel destinations under INR 40k from India
1. Bhutan – Land of the Thunder Dragon
Set on the southern slopes of the eastern Himalayas, Bhutan is a small town offering an enticing blend of historic sites and cultural tourist attractions. Surrounded by majestic mountains, dense green valleys, and forests with canyons lying nearby, there are plenty of epic outdoor recreation activities and other quick things to do in Bhutan. If you are a nature and adventure lover then visiting the Land of the Thunder Dragon will leave you mesmerized. The incredible climate, outstanding Buddhist architecture and culture, shimmering streams, and the serener greenery around will make you fall in love with the place over and over again! Using local transport and hiking is the best way to enjoy a budget trip to Bhutan.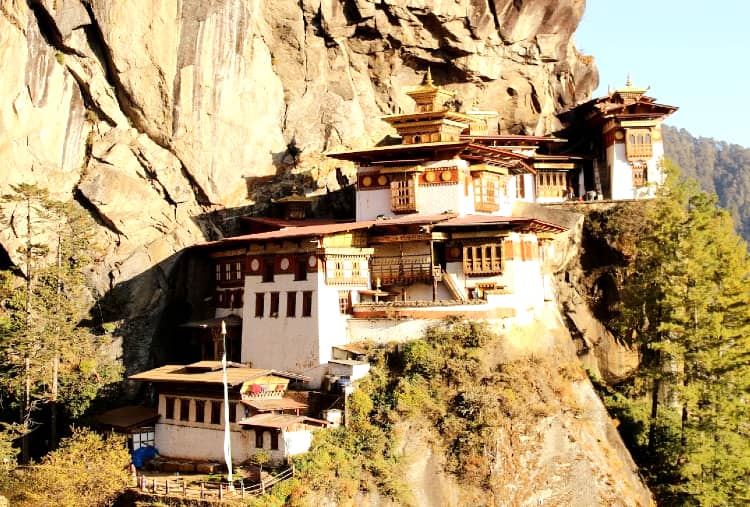 Round Trip Cost: Around INR 16,000 from Delhi and Mumbai
Accommodation Cost: INR 500 onwards
Places to visit in Bhutan: Tiger's Nest, Tashichho Dzong, Drukgyel Dzong Ruins, National, Museum of Bhutan, Gangtey Monastery, The Folk Heritage Museum, Tango Buddhist Institute, Talo Village, Dagala Thousand Lakes, Royal Manas National Park, Bumdeling Wildlife Sanctuary
Best Time to Visit Bhutan: October to December
[ Explore Bhutan Tour Packages ]
2. UAE – Adventure at Par
With its high-rise, iconic skylines, and world-renowned beach resorts; the UAE is always on the top list of favorite holiday destinations among lively travelers. This amazing country with a wealth of things to see and do, not only promotes luxury holidays but also offers a budget-friendly respite. UAE´s cities offer tourists an engaging look into its modernity and rich Arab culture. Incredible historical sites abound and many of its cities are abode to striking skyscrapers as well as bustling markets as classical and modern seamlessly mix. UAE is a perfect choice for budget trips abroad if you are traveling solo or with friends. The easy connectivity with its public transport makes your local travel smooth.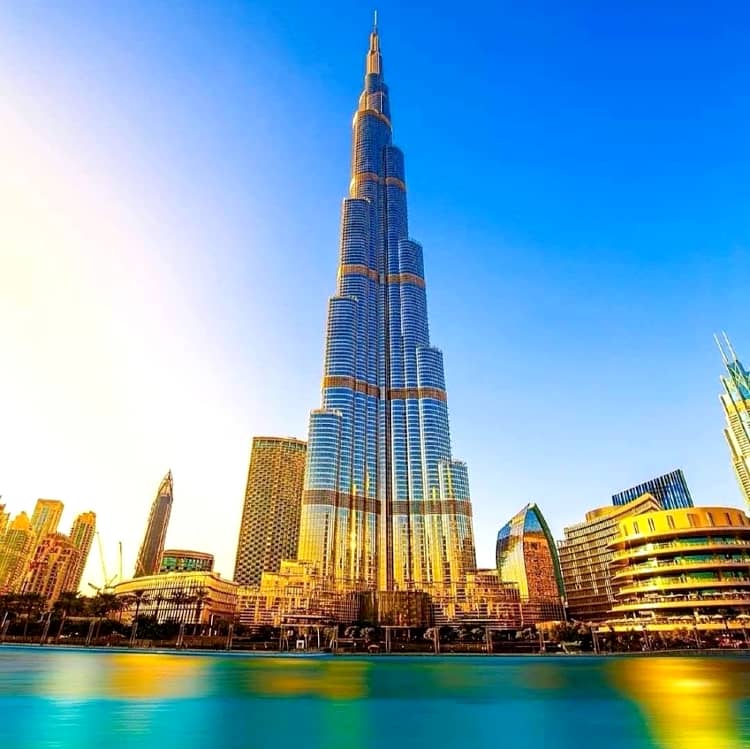 Round Trip Cost: Around INR 12,000 from Delhi and Mumbai
Accommodation Cost: INR 2000 onwards
Places to visit in UAE: Dubai, Abu Dhabi, Palm Jumeirah, Sharjah, Yas Island
Best Time to Visit UAE: October to February
[ Explore Dubai Tour Packages ]
3. Sri Lanka – A Pearl in Indian Ocean
A mesmerizing and beautiful island country in South Asia, Sri Lanka is a must-visit place for both budget and leisure travelers. Surrounded by dense woodlands and pristine blue sea beaches, Sri Lanka is nothing short of a fascinating dream world. Besides its natural beauty, visitors all over the world visit here to relish plates of seafood, explore the historical ruins, ancient temples and admire its colonial charm. If you love doing adventure and fond of beaches, then visit this amazing place and indulge in various adrenaline-rushing water sports. Apart from that, Sri Lanka is also an excellent stop for shopaholics.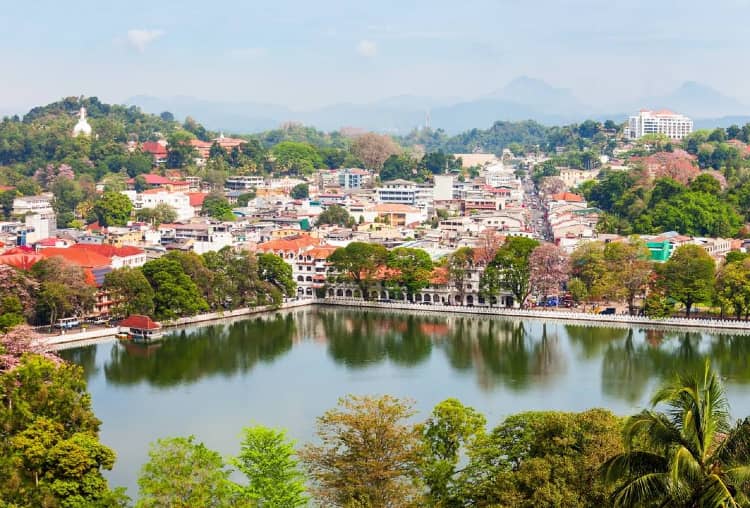 Round Trip Cost: Around INR 12,000 from Kochi
Accommodation Cost: INR 1000 onwards
Places to visit in Sri Lanka: Colombo, Kandy, Nuwara Eliya, Sigiriya Fortress
Best Time to Visit Sri Lanka: December to March
[ Explore Sri Lanka Tour Packages ]
4. Nepal – An Abode to the Highest Peak of the World
A quaint and scenic country in the lap of the mighty Himalayas, and a great destination for budget trips abroad, this miniature country with great ventures gives you the unforgettable essence of amazing Nepali culture along with scenic vistas at a shoestring budget! Nepal is a country with a fascinating history, it has more to offer, which is beyond the imagination. Visiting this budget-friendly destination outside India will allow you to come across ancient temples, beautiful architectural wonders, bustling markets, and ample recreational opportunities. As a budget traveler, you can cut down touring costs by booking budget hotels or shared lodges and savoring amazing street food in Nepal.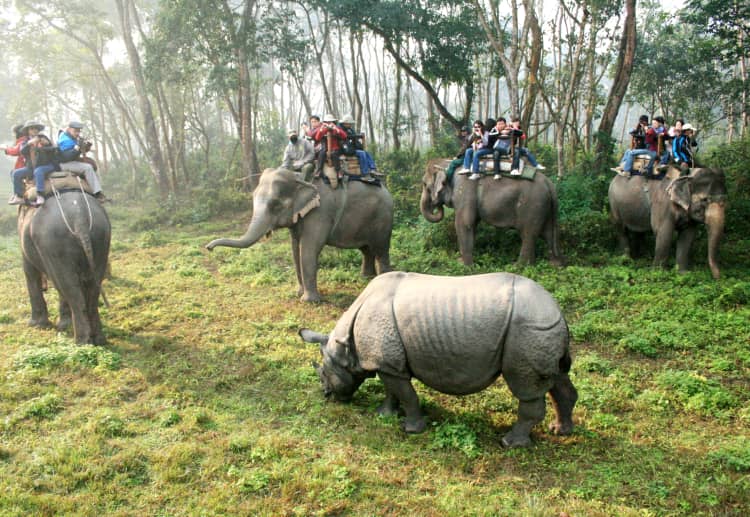 Round Trip Cost: Around INR 12,000 from Delhi
Accommodation Cost: INR 1000 onwards
Places to visit in Nepal: Kathmandu, Pokhara, Bhaktapur, Boudhanath Stupa, Chitwan National Park, Monkey Temple, Lumbini.
Best Time to Visit Nepal: October to December
[ Explore Nepal Tour Packages ]
5. Vietnam – A Fun Place
A paradise in the Indo-Chinese peninsula, Vietnam is a destination that enthralls both luxury and budget travelers. The bustling streets of Vietnam are full of fancy restaurants, remarkable shops, beautiful cafes, and much more! Besides that, this country also has some of the renowned beaches where you can enjoy watching sunrise and sunset. Vietnam houses a myriad of temples, reliquaries, pagodas, and other sacred places, it is a delight to wander around. Relish local delicacies and visit the different historical sites in Vietnam to enjoy the essence of this place. Don't forget to add Vietnam while planning your budget trip abroad. The easy availability of public transport at an inexpensive cost will add more fun to your international holiday.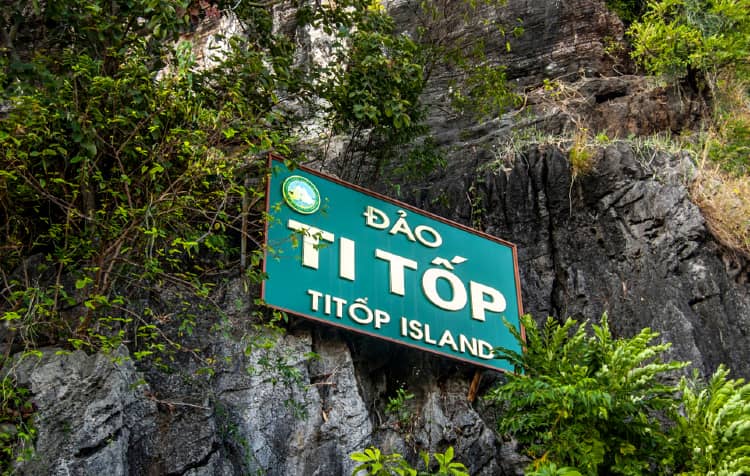 Round Trip Cost: Around INR 18,000 from Delhi
Accommodation Cost: INR 500 onwards
Places to visit in Vietnam: Phong Nha Ke Bang National Park, Halong Bay, Ti Top Island, Hoang Lien National Park, My Son Sanctuary, Cu Chi Tunnels Mekong Delta, Lan Ha Bay, Imperial Citadel Of Thang Long, Ho Chi Minh's Mausoleum, Cat Ba Island, Dau Be Island, Ba Be National Park, Ban Gioc Waterfall, Sapa Countryside.
Best Time to Visit Vietnam: March to May and September to November
6. Oman – Jewel of the Persian Gulf
Experience the wild, or serene side by visiting the jewel of the Persian Gulf, Oman. Located on the eastern side of the Arabian Peninsula, bordering the United Arab Emirates, Yemen, and Saudi Arabia, Oman is a unique destination for travelers in search of sun, beaches, wildlife, and history. The big reason for visiting this beautiful country is its capital, Muscat, which is a budget-friendly destination allowing you to delight in rich Arab culture and explore its best places. Hopping on the beach, shopping on the street, and relishing lip-smacking cuisines are some of the best ways to enjoy your international trip to this beautiful country.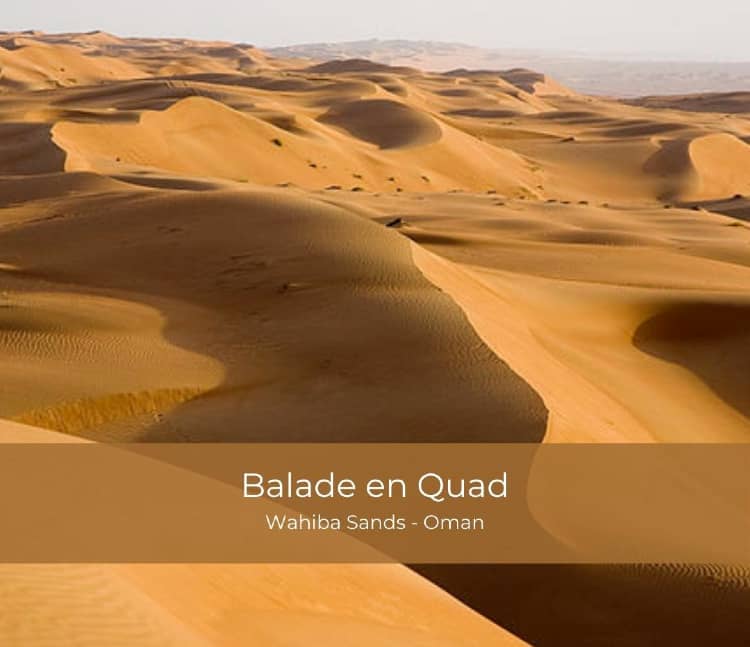 Round Trip Cost: Around INR 17,000 from Delhi.
Accommodation Cost: INR 2000 onwards.
Places to visit in Oman: Muscat, Misfat al Abryeen, Bahla, Salalah, Ras al Jinz, Wahiba Sands, Nizwa, Musandam Fjords, Jebel Akhdar.
Best Time to Visit Oman: October to April.
7. Bangladesh – Home to the World's Largest River Delta
You can never miss Bangladesh in the list of budget tourist destinations abroad. A country stuffed with plentiful archaeological sites, historical monuments, bustling cities, spectacular panoramas, dense forests, and rolling tea gardens. Bangladesh is weaved together by more than 700 rivers, offering a verdant panorama with more shades of green beyond the imagination. Once you visit this country, you will find boating is a way of life here. Exploring its local markets, enjoying delicious cuisine, or exploring Bangladeshi riches are some of the best things that can be experienced here.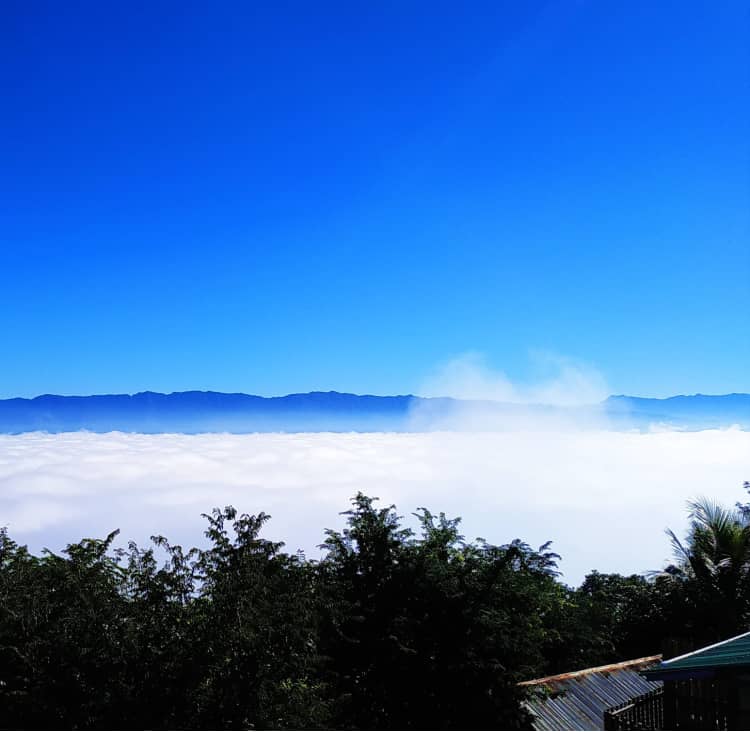 Round Trip Cost: Around INR 10,000 from Kolkata.
Accommodation Cost: INR 1000 onwards.
Places to visit in Bangladesh: Dhaka City, Cox's Bazar, Sylhet City, Chittagong City, Bandarban, Narayanganj, Sreemangal.
Best Time to Visit Bangladesh: November to February
8. Thailand – The Land of Smiles
Experience the exotic, wild or lively side of Southeast Asia's country, Thailand at your own pace while traveling on a low budget in the recreation hub of Southeast Asia. Unimaginably nightlife, lots of shared accommodations, bustling markets that are easy on your pocket, and an incredible variety of seafood and other delicacies give you a chance to enjoy the best of Thailand. The easy availability of two-wheelers on rent makes your travel smooth and convenient. Thailand is known for some of the best beaches in the world, where you can unwind. Traveling abroad does not get any more affordable than a tour to Thailand and that is apparently the reason why it is the most favored international destination for Indians.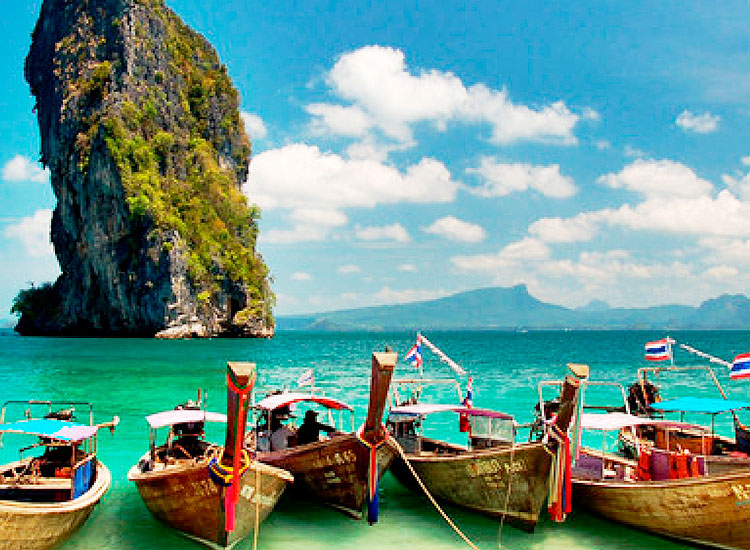 Round Trip Cost: Around INR 17,000 from Delhi
Accommodation Cost: INR 500 onwards
Places to visit in Thailand: Chao Phraya River, Pattaya Floating Market, Safari World Zoo, Art in Paradise, Madame Tussauds, Sanctuary of Truth, Simon Cabaret Show, Dream World Amusement Park
Best Time to Visit Thailand: November to April
Are you ready to roll in abroad? If an international is all you have been waiting for, then it is the time! No matter where you go to these top places, it will surely come in handy! Do share your experience and let us know in the comments section below. Enjoy the best of your life and have an enjoyable vacation abroad.