Looking for a dreamy honeymoon? Northeast India is heaven on Earth and a great place for romance. It is one of the places in the world, which is blessed with the best of Mother Nature and full of wonderful experiences. Snow-clad mountains, stunning landscapes, exceptional historic sites, and colorful bazaars – Northeast India has it all. No wonder, romantic places to visit in Northeast India provide an incredible blend of culture and natural beauty for a honeymoon you have always desired.
Any destination in Northeast India has its own charm and is absolutely a honeymooner's paradise. Northeast India is not just an ideal backdrop for your happily married life to thrive but it is a complete box including the best recreation, offbeat activities, and delectable cuisine. Keep on reading to discover the most romantic places in Northeast India where you can take your darling for the trip of a lifetime!
Here is a list of best honeymoon places in Northeast India, waiting for you to be unwrapped.
If you are a couple who like to do things uniquely, then Northeast India is the most suitable place for you to kick-start your united life.
1. Kalimpong – A Serene Hill Station
Hands down, Kalimpong is one of the most romantic places in Northeast India. This small hill town is located high in the Himalayan foothills of West Bengal. Resting on a ridge above the Teesta River. The town of West Bengal is a dizzying combination of colonial-era buildings, beautiful architecture, natural beauty, exceptional cultural experiences, best adventures, and scrumptious food. Get ready for memories for a lifetime as you head to this beautiful location for your romantic honeymoon in Northeast India.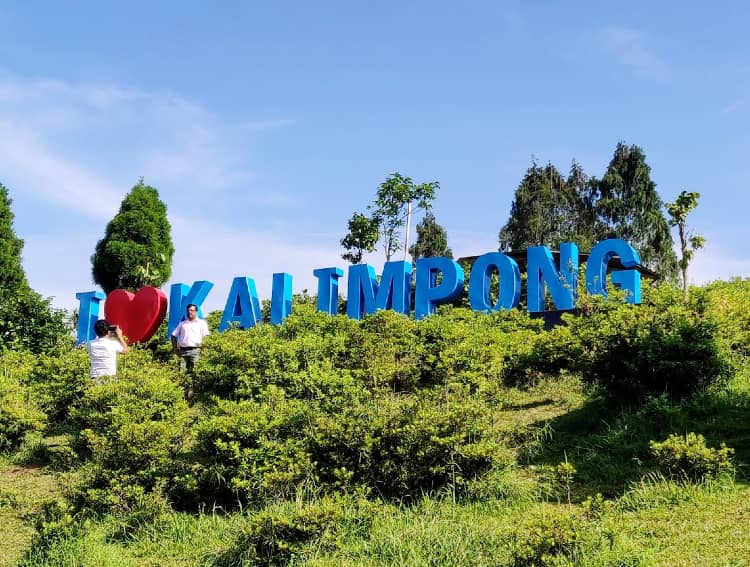 Why? – The pristine beauty, pleasant weather, and lush emerald appeal of the tea gardens are a delight to visit.
Best Time To Visit: Throughout the year.
Best Honeymoon Experiences:
Visit the highest point in the town of Kalimpong – Deolo Hill, to soak in calmness.
Visit Durpin Dara Hill to enjoy the breathtaking views of the snow-clad Himalayan ranges of West Sikkim, the Teesta river, and its valleys.
Seek blessing at the ancient Buddhist monastery, Zong Dog Palri Fo Brang Gompa.
Witness the colonial architecture together at Crockety.
Go wild for a while at Neora Valley National Park.
Enjoy shopping at the local markets.
2. Gangtok – An Adventure-Seeker's Paradise
Looking for a top honeymoon destination in northeast India? One of India's most famous destinations, Gangtok is a magically surreal natural wonder known not only for the enchanting beauty but also for its best adventure activities. While planning a honeymoon in Northeast India, do not miss out on this beautiful location! This is one of the most romantic places in the Northeast region.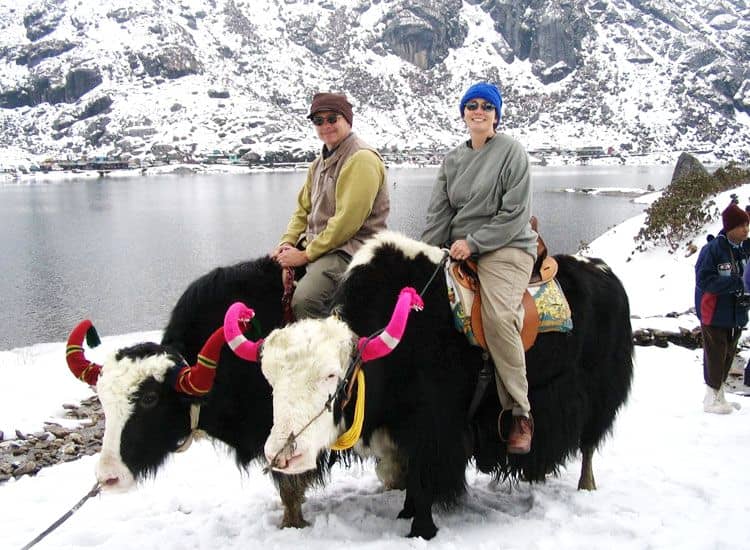 Why? The charming beauty at every step will make you fall in love with this magical land.
Best Time To Visit: September to mid-December
Best Honeymoon Experiences:
Behold the beauty of Gangtok through the cable car ride.
Experience Yak safari amidst rugged mountains.
Fly like an eagle with paragliding.
Relish local cuisine.
Enjoy sunset views from Tashi View Point.
Soak in the peaceful atmosphere at Tsuk La Khang Monastery.
Take a walk through Hanuman Tok.
3. Darjeeling – Dotted with Tea Gardens
Commonly known as the Queen of the hills, Darjeeling is blessed with verdant tea estates, dense valleys, striking viewpoints, and beautiful mountains for an exotic honeymoon in the northeast amidst breathtaking natural beauty. It is also recognized for its richness in cultural and natural heritage and the popular toy train, which is in the list of UN heritage. Darjeeling is a perfect spot on the Himalayan foothills to spend your honeymoon. This is believed to be one of the most awesome romantic destinations in the Northeast.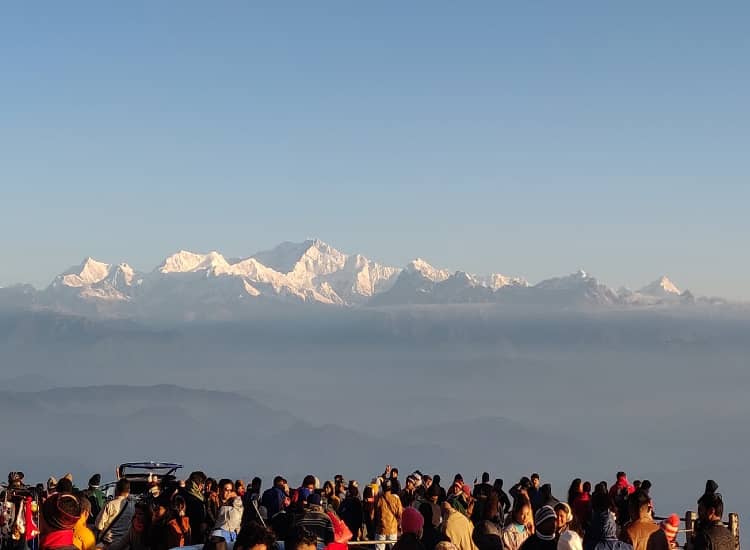 Why?- Surreal natural wonder and best adventure experiences
Best Time To Visit: April to June
Best Honeymoon Experiences:
Explore the aromatic tea garden together.
Admire the beauty of Batasia Loop and War Memorial during the toy train ride.
Go for an adventurous trek to Tiger Hill.
Admire the flora and fauna at Singalila National Park.
Seek blessings at Ghoom Monastery.
4. Lachung – The Untouched Gem
The list of honeymoon places in northeast India cannot overlook Lachung. It is a high-altitude serene village and one of the best places to visit in North Sikkim. Abode to the Tibetan and Bhutia community. This epitome of beauty is surrounded by snow-capped mountain peaks, beautiful waterfalls, meandering glacial rivers, and fruit orchards. The beautiful Lachung Chu River adds a magical appeal to this mountain village. Lachung is an offbeat honeymoon destination in the northeast region. If you want to witness the snowfall then plan your honeymoon in winters.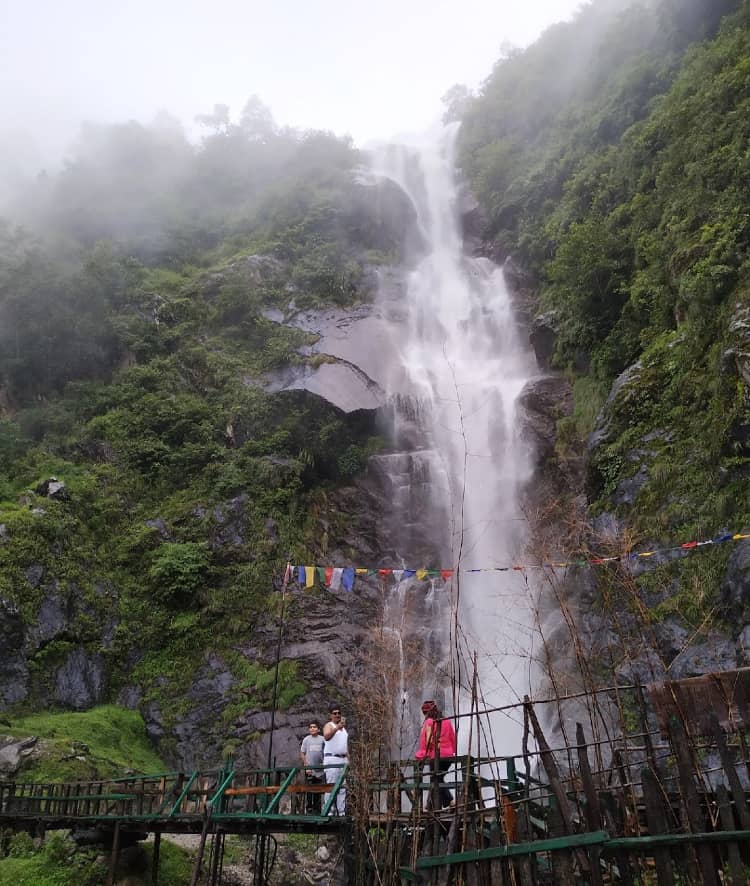 Why?- A famous British botanist and Charles Darwin's closest friend, Joseph Dalton Hooker, marked Lachung as the 'most scenic village of Sikkim' in his book 'The Himalayan Journal'.
Best Time To Visit: October to June
Best Honeymoon Experiences:
Hike together at Shingba Rhododendron Sanctuary.
Enjoy a scenic trek to Yumthang Valley.
Witness the Mask Dance at Lachung Monastery.
Enjoy an outing to Zero Point.
Behold the beauty of Bhim Nala Waterfalls.
Trek to Mount Katao.
Visit the Sacred Stone of Naydo in Chungthang.
5. Pelling – Known for its Pristine Beauty
At about a distance of 129 km from Gangtok lies this scenic town of breathtaking views. Pelling is splendidly wrapped around in stunning high mountains and ridges covered thickly with rolling meadows. Located at an altitude of about 6800 feet sprawling in the foothills of Mount Khangchendzonga, Pelling is one of the most romantic places to visit in northeast India. The town is culturally rich and best known for its breathtaking views of the Kanchenjunga peak and the Himalayas. The monasteries, waterfalls, temples, lakes, and much more! Pelling is simply an amazing hill town and is one of the best honeymoon places in northeast India.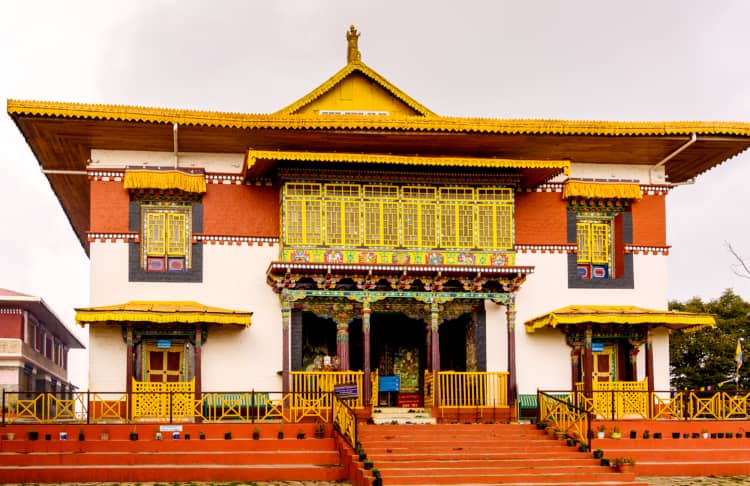 Why?- If you wish to enjoy your honeymoon amidst the best of nature, then Pelling should be on the top of your wish list.
Best Time To Visit: October to June
6. Shillong – Unexplored Landscapes
The capital of Meghalaya – Shillong, is another beautiful destination in Northeast India to enjoy a memorable honeymoon. The surroundings of this amazing place are no less than a sensation – the two of you will be struck by the natural beauty. This is where you can witness nature at its best. From crystal clear skies to dense forests and enchanting waterfalls to quaint monasteries, it has everything to keep you engaged. Undoubtedly the abundance of the natural beauty of Shillong does great justice to its nickname, 'Scotland of the East.
Why? To lose yourself amidst the awe-striking natural surroundings.
Best Time To Visit: March to June
Best Honeymoon Experiences:
Enjoy boating at Umiam Lake.
Explore the Don Bosco Centre for Indigenous Cultures.
Behold the beauty of Laitlum Canyons.
Spend some time at Elephant Falls.
Take a romantic Stroll through Lady Hydari Park.
Admire the beauty of Sweet Falls.
7. Guwahati – A Well-kept Secret
Guwahati is the best place for a honeymoon in Northeast India to get the feel of the divine. Sprawling beside the Brahmaputra River, a honeymoon in Guwahati is something unique to experience! The best honeymoon places, the lively culture, noble tradition, exotic wildlife, and varied landscapes are capable of warming a cold heart. Guwahati tends to be one of the unique honeymoon destinations in Northeast India with the tea gardens that are spread as far as the eye can see, the colorful attires, and the locals as humble, always ready for the warm welcome.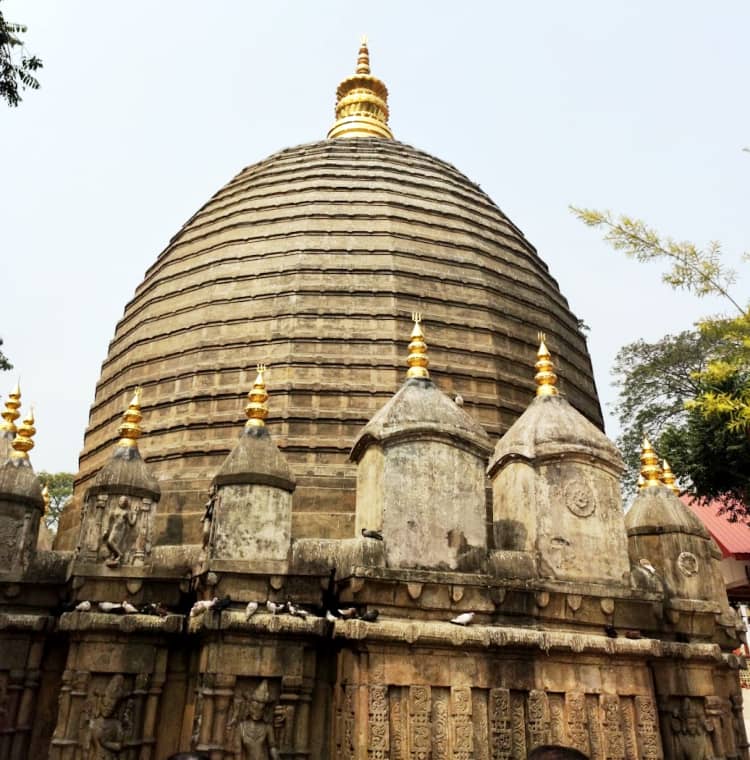 Why? To witness the best Assamese culture that is quite fascinating
Best Time To Visit: October to March
Best Honeymoon Experiences:
Explore the beautiful Umananda Island.
Seek blessing at Maa Kamakhya Temple.
Enjoy beautiful views from Kamakhya Hills.
Spend some quality time at Dighali Pukhuri Lake.
Enjoy the peaceful atmosphere at Nehru Park.
Sail with Romance at Ferry Ghat.
Party Hard with your darling at Kamikaze Cafe.
8. Cherrapunji – The Captivating Ambience
Cherrapunji, the wettest place on earth, a quaint town in Meghalaya, is one of the most exotic honeymoon places in Northeast India. Soak yourself in the peaceful ambiance, wind down its lush green paths to explore its natural wealth, or behold the beauty of some of the highest waterfalls in Asia along with mesmerizing forest trails. Let the captivating spectacle redefine your affection for you. It is unquestionably one of the best honeymoon destinations in Northeast India that are fairly delightful.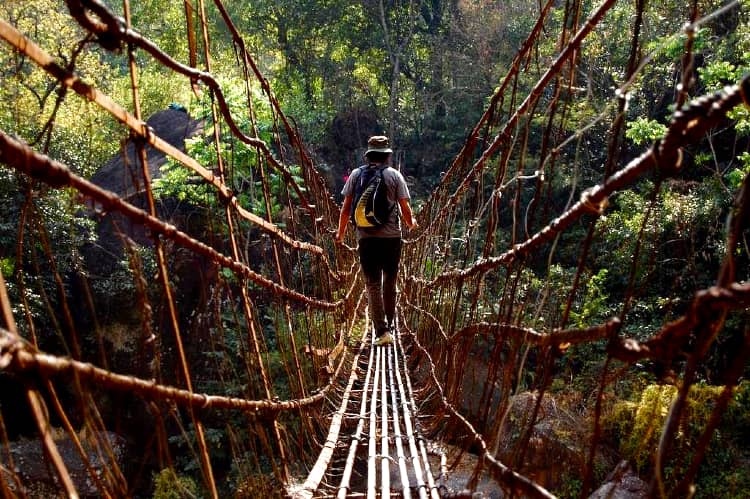 Why?- For pleasant nature walks and to enjoy unique views of waterfalls and dense valleys.
Best Time To Visit: October to February
Best Honeymoon Experiences:
Double Decker Living Root Bridge.
Have fun at Nohkalikai Waterfalls.
Explore the Mawsynram Village.
Go little offbeat at Krem Mawmluh.
Capture best moments at Mawsmai Nongthymmai Eco Park
behold the beauty of Wakaba Falls.
9. Meghalaya – Surreal and Magical
One of the richest botanical habitats of this palace does great justice to its nickname, the abode of clouds. Meghalaya is amongst the sought-after honeymoon places in northeast India. Express your love for your significant other amidst the surreal nature and make commitments to serve for a lifetime. Meghalaya is an idyllic destination to experience the magical autumn honeymoon when waterfalls are in their absolute grandeur and greenery all around come alive in a revealing blossom at one of the best romantic places. Apart from its natural beauty, Meghalaya is blessed with rich wildlife. The dense forests of Meghalaya are home to several rare species of birds and animals. The magnetic charm of this magical land will make fall in love!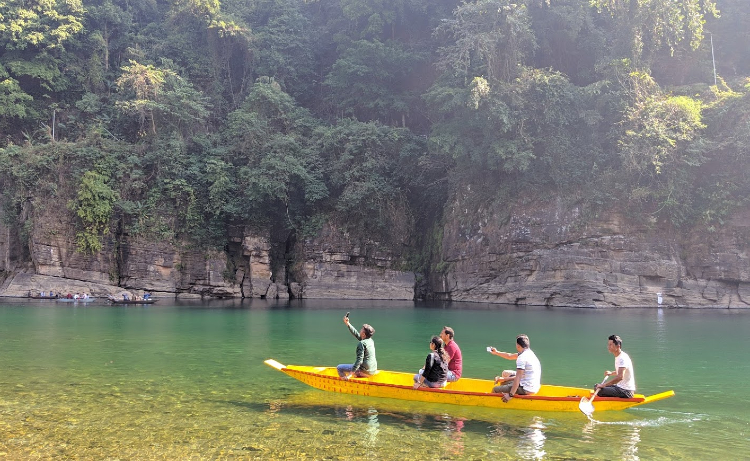 Why? Unwind yourself amidst the jaw-dropping natural surroundings .
Best Time To Visit: October to June.
Best Honeymoon Experiences:
Enjoy boating at the Dawki River.
Witness the Double Decker Living Root Bridge.
Explore the local markets.
Relish delicious cuisines.
Visit Laitlum Canyons for striking views.
Behold the beauty of Nohkalikai Falls.
10. Manipur – Impeccable Culture and Beauty
The Jewel of India, and one of the romantic places to celebrate a honeymoon, is Manipur. This beautiful state and region in northeast India will fulfill your desire with untouched, fascinating landscapes, away from all the hustle and bustle. This culturally rich state is a melting pot of nature, adventure, recreation, and much more! Blessed with nature's bounty, Manipur is a simple yet engaging hideout and one of the best places in Northeast India. Take a deep dive into the cultural insight of Manipur, and experience something unique to make a wonderful love album.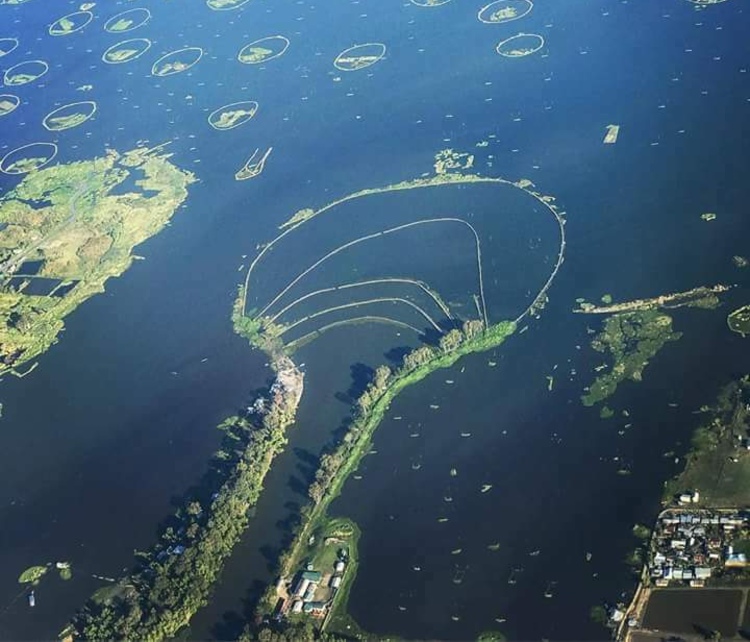 Why? Explore the rich culture and indulge in various recreational activities.
Best Time To Visit: October to March
Best Honeymoon Experiences:
Behold the beauty by visiting the Loktak Lake.
Explore Imphal Valley and soak in the tranquility.
Shop till drop at Ima Keithel Women's Market.
Visit Kangla Fort.
Relish delicious local cuisines.
North East India is a heaven for nature and adventure lovers, profuse with rich flora and fauna. If you are looking for happening honeymoon spots, then you should visit any of the above-mentioned destinations to have a blast! So, which of these best and romantic honeymoon destinations in northeast India have you picked for your respite? Well, whatever be your choice, do mention your experiences in the comment box below.
Read Also: Honeymoon Places in South India
Read Also: Don't Miss these best honeymoon destinations in India