From fantastic beaches to the bracing mountain breeze, discover a handful of South India's most romantic destinations ideal for a couple's escape.
The Southern region of India is known for its idyllic destinations, with unique and fascinating attractions, stunning hill stations, warm-hearted small towns, a pocketful of adventures, and much more! In South India, some places have found a way to boost romance by forming comprehensive experiences that take a couple's respite to the next level. From the top picks, like the nature lover's paradise – Coorg, to more surprising picks like the Queen of Hill Stations -Ooty, there are loads of options to entice the romantic sweethearts.
Every couple has their own opinion of what makes for a delightful escape. Some find adventure in destinations where the thrill is the main attraction, while others relate the romance with exceptional memories. But at the end of the day, what makes a destination romantic is the feeling that you have discovered your own private utopia.
Whether you are looking to dissolve in the lap of nature or spark the sweetness of love with your companion, these 11 undoubtedly romantic destinations scattered throughout South India will make you tumble in love with the place over and over afresh!
But let's dig a little deeper and explore the 11 top honeymoon places for couples in South India:
1. Coorg – Nature Lover's Paradise
With its sumptuous green-hued coffee plantations overlooking the imposing mountains covered by mist, Coorg in Karnataka is undoubtedly India's most amazing, and romantic city. Coorg is popularly known as the 'Scotland of India'. the suspended valleys, deep canyons, muddy hills, and lush greenery with plenty of vegetation make it a true paradise for nature and adventure buffs. Being a zenith of beauty, this simple place has much to offer for every romantic couple. Hiking, sightseeing, camping, biking are some of the best things that can be done here. Visiting its popular waterfalls and exploring coffee plantations all of which somehow amplify the charm of your romantic trip to Coorg.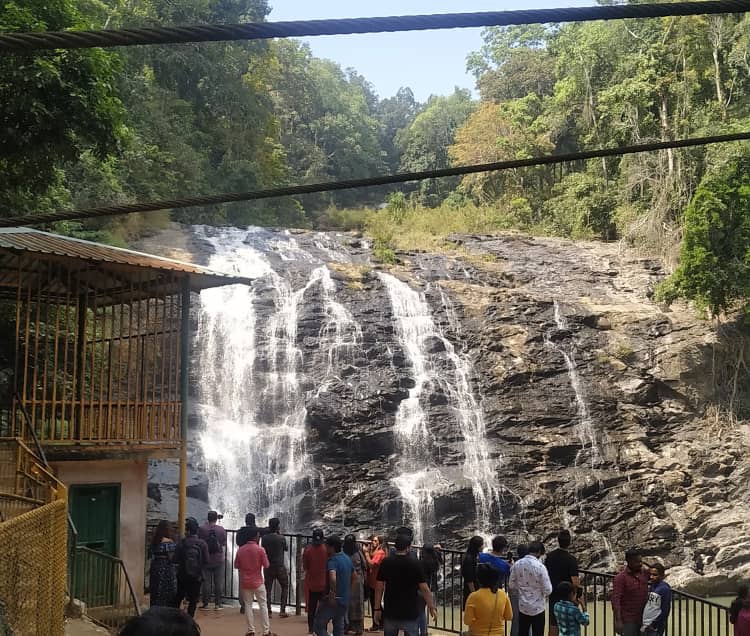 Best time to visit: October to March
Major Attractions: Abbey Falls, Raja's Seat, Iruppu Falls, Tadiandamol Peak, Talacauvery, Barapole River, Madikeri Fort, Omkareshwara Temple, Gaddige Raja's Tomb, Namdroling Monastery, and Nagarhole National Park.
2. Bangalore – Best Known for Gardens and Parks
Another destination in South India that proves to be one of the most amorous places for a delightful escape. Bangalore is popularly known as the Garden City and the Silicon Valley of India. Home to several MNCs, amazing malls, fancy eateries, vibrant nightlife, and the flora and fauna in the forested areas add a certain aura and magic to this beautiful city. Further, the tinge of the Victorian era in the architecture of the vintage buildings at this place lends it a virtue that remains unique among the many destinations of the list. The numerous tourist places to visit in Bangalore make this capital city of Karnataka one of the most happening places in southern India with a myriad of experiences.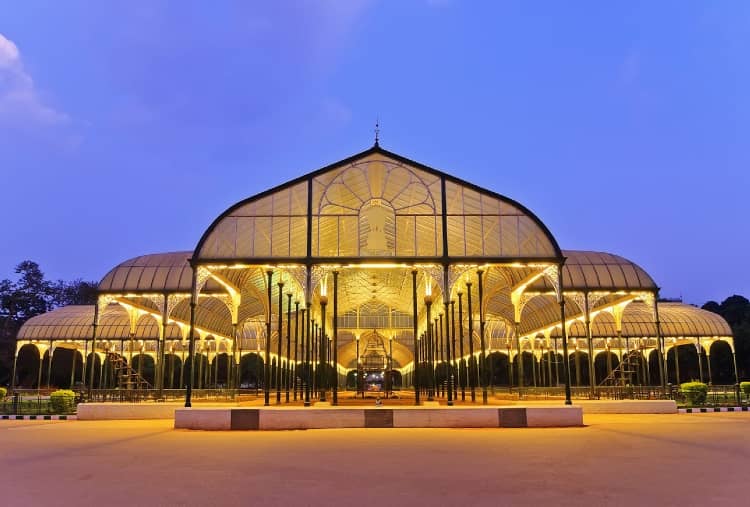 Best time to visit: October to February
Major Attractions: Bangalore Palace, Bannerghatta Biological Park, Cubbon Park, Lalbagh Botanical Garden, Nandi Temple, Dodda Alada Mara, Bangalore Fort, Vidhana Soudha, Lumbini Gardens, and Tipu Sultan's Summer Palace.
Read Also: Places to Visit near Bangalore
3. Munnar – Treat for Eyes
A striking destination of South India, which blend40*s the best ingredients of the experience has to be Munnar. Adventure, holiness, tranquillity, and harmony, all check, of such significance is the appeal of this single place when talking of the best romantic places to visit in South India. In addition to it, the never-ending tea plantations carpeting the entire region seems to make the ideal destination for those who like nature in romance. Trekking trails to walk and waterfalls to hop, there are plenty of options to experience in Munnar on your romantic tour.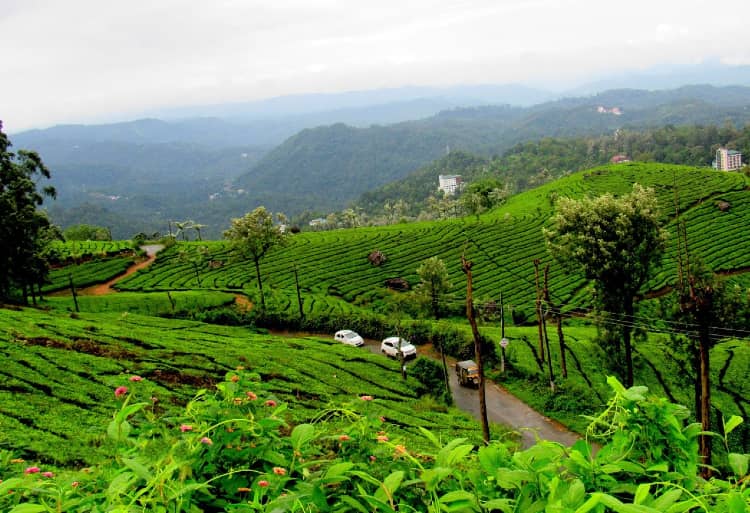 Best time to visit: October to May
Major Attractions: Tea Museum, Pothamedu View Point, Eravikulam National Park, Mattupetty Dam, Anamudi, Carmelagiri Elephant Park, Kolukkumalai Tea Estate, Chokramudi Peak, Attukal Waterfall, and Nyayamakad Waterfall.
4. Kovalam – A Paradise for Beach Lover
Along the coast of the Arabian Sea is Kovalam, a beautiful seaside village that is within a short drive of Kerala. Kovalam fondly is also known as the "grove of coconut trees", and renowned for its beaches, temples, dams, lakes, and much more! It is one of the romantic and best places to visit in Kerala. Many city dwellers and other travelers around the globe flock to Kovalam for a day in the sun, but it is a worthy vacation spot in its own right. Pamper yourself with the spa and Ayurveda massage therapy by visiting any of the seaside resorts.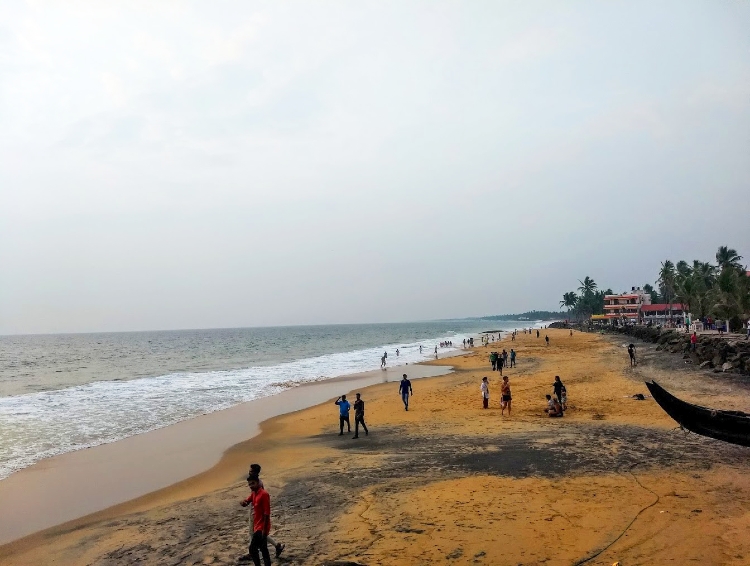 Best time to visit: October to February
Major Attractions: Samudra Beach, Vellayani Lake, Lighthouse Beach, Aruvikkara Dam, Hawah Beach, Valiyathura Pier, Halcyon Castle, Neyyar Dam, Vizhinjam Village, Kovalam Art Gallery.
5. Alleppey – Discover the Backwaters
Alleppey is popularly known as Alappuzha, which is located in the southern Indian state and home to the famous backwaters of Kerala. Alleppey's backwater region is like no other. Its simplicity and purity are one of its appealing aspects, which is why it's a great place to spend an amazing time with your love. Have a cup of fresh coffee and float along the backwaters in a houseboat, which is probably one of the best things to do in Alleppey.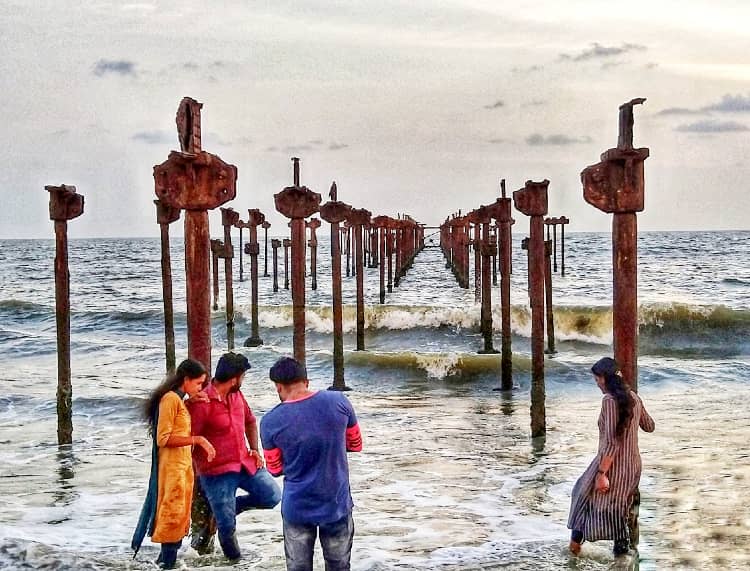 Best time to visit: November to February
Major Attractions: Alappuzha Beach, International Coir Museum, Revi Karunakaran Memorial Museum Vembanad, Marari Beach, Punnamada Lake, Krishnapuram Palace, Pathiramanal, Sree Krishna Swamy Temple, Basilica of St. Mary, and Mullakkal Temple.
Read Also: Best Backwater Destination in Kerala
6. Wayanad – Mesmerizing Beauty
Wayanad is a picturesque hill station located at an altitude of about 2100 meters above sea level. Fondly called as "Land of Paddy Fields", a lively district in God's Own Country. Take you closed one to this beautiful destination and soak in romance amid nature. Wayanad is an ideal place surrounded by the lush greenery of the Western Ghats, waterfalls, lakes, caves, trekking trails, this hill station allows you to enjoy a serene escape away from the bustling city life. The unique attraction of the hill station is the 'Neelakurinji' vivid blue flowers which bloom once in 12 years. If you are outlining a romantic holiday in South India, make a tour plan to Wayanad.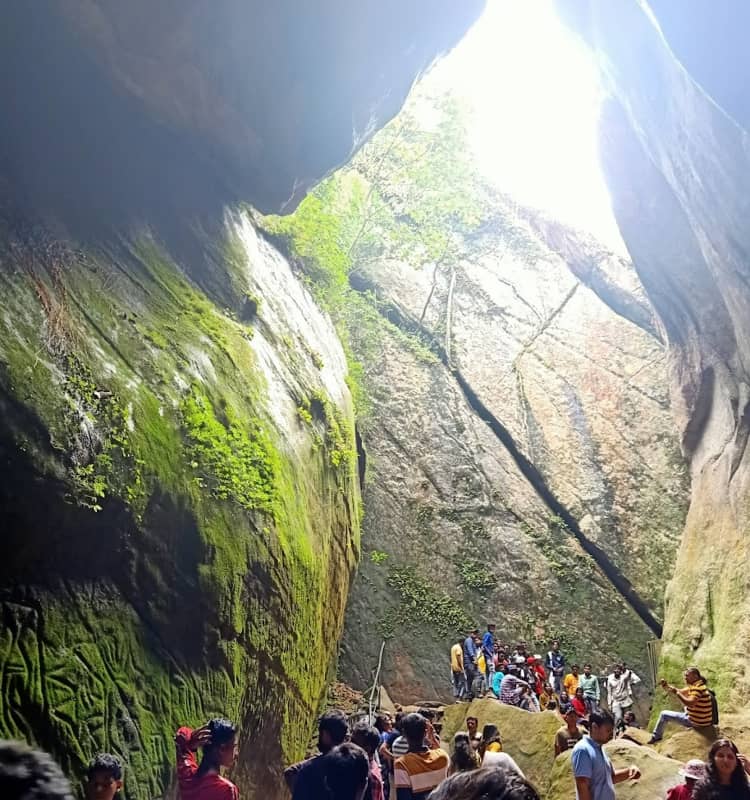 Best time to visit: October to May
Major Attractions: Wayanad Wildlife Sanctuary, Chembra Peak, Banasura Dam, Soochipara Waterfalls, Edakkal Caves, Kuruvadweep, Kanthanpara Waterfalls, Wayanad Heritage Museum, Neelimala Viewpoint, and Thirunelli Temple.
7. Varkala – Perfect Place to Unwind
Head to Varkala, the land of beautiful sea beaches, and natural springs with its medicinal qualities. A perfect place to unwind, laze around by the beaches together, click countless photos of both of you in the picturesque environment, or head to the popular and ancient sites. Stay at some of the famous beach resorts for the ultimate experience. Varkala is simply an ideal place to escape city life. Explore the local markets and hop on the street to relish lip-smacking Indian cuisines. The presence of a centuries-old temple, marks Varkala as a renowned place among Hindu religion.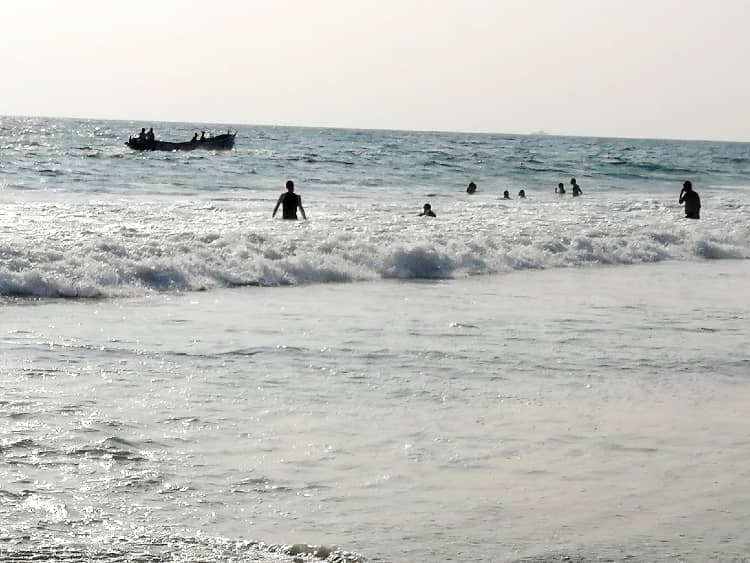 Best time to visit: October to March
Major Attractions: Varkala Beach, Varkala Cliff, Sreenarayanapuram Temple Sivagiri Mutt, Kappil Beach, Janardanaswamy Temple, Golden Island, Anchuthengu Fort, and Varkala Cultural Center.
8. Kochi – The Queen of the Arabian Sea
Kochi is an incredible town that is also referred to as 'Queen of the Arabian Sea'. Located within the Ernakulam district of Kerala, it has been a center of attraction since the colonial era. This coastal town is a perfect blend of urban settlement and historic heritage. Kochi is the major port city on the South-West Coast of India, located beside the Arabian Sea. The giant Fish-Nets located in the Kochi Fort area are something you might not find anywhere else in India. Not just the Chinese fishing nets but Portuguese houses, beautiful beaches, and significant shrines are to be found here. Kochi has been ruled by the British, Dutch, and Portuguese, and one can witness the architectural marvel, which was done at that time. Kochi showcases a mixed bag of culture, it offers very unique, romantic, and amazing holiday experiences.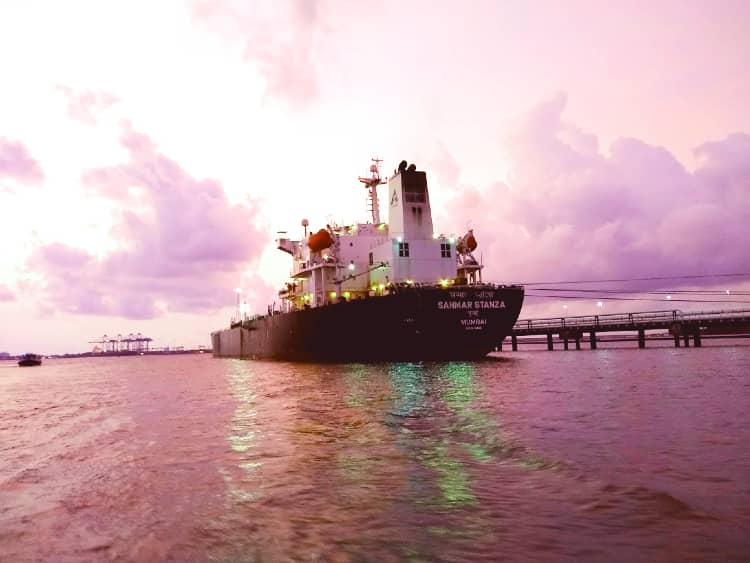 Best time to visit: October to February
Major Attractions: Mattancherry Palace, Fort Kochi, Cherai Beach, Paradesi Synagogue, Mangalavanam Bird Sanctuary, St. Francis CSI Church, Santa Cruz Cathedral Basilica, Hill Palace Museum, Princess Street, and Willingdon Island.
9. Ooty – Picture-Perfect Paradise
Popularly known as the Queen of Hill Stations, Ooty is one of the best places in South India to go for a romantic escape. This beautiful hill station sits quaintly in the Western Ghats mountains, in southern India's Tamil Nadu state. Ranking high in the list of the amazing places to visit in India, Ooty is home to colonial-era buildings, Hindu temples, attractive parks, a tranquil lake, sprawling tea plantations coupled with the UNESCO World Heritage Toy train.
A trip to Ooty is one of the kind experiences, especially when in the company with someone special. The place has a magic that works remarkably in breaking the ice and bringing romantic couples together to the next level.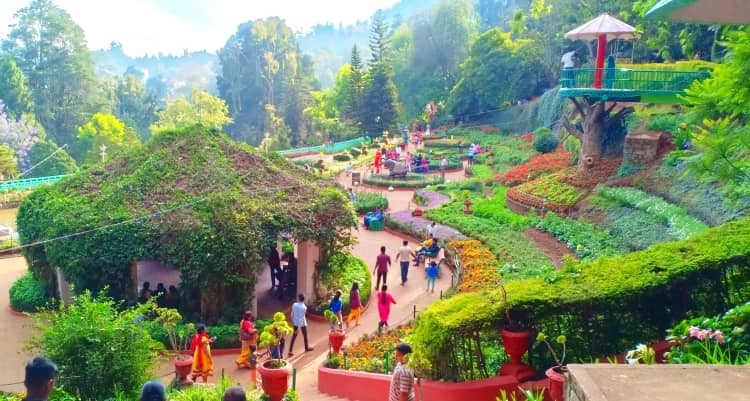 Best time to visit: October to June
Major Attractions: The Tea Factory and Tea Museum, Botanical Garden, St. Stephen's Church, Rose Garden, Nilgiri Mountain Railway Line, Thread Garden, Ooty Lake, Government Museum, Doddabetta, Kamaraj Sagar Dam, Catherine Falls, Dolphin's Nose, and Deer Park.
10. Kodaikanal – Princess of Hill stations
Referred to as the "Princess of Hill stations". Kodaikanal is one of the peaceful and best places in South India, where you can spend a romantic time with your loved one. Tucked away from the bustle of the city, and thickly adorned with mushrooms of trees, roaring waterfalls, tranquil lakes, and rolling meadows Kodaikanal does justice to the word 'romantic getaway'. Steep yourself in the wild forests, sub-tropical savannahs, elevated hills, and sprawling ranches. A trip to Kodaikanal is something unique to experience especially if you are visiting with your love. The town has a man-made, star-shaped lake, bordered by evergreen forest, which is among the top places to visit in Kodaikanal.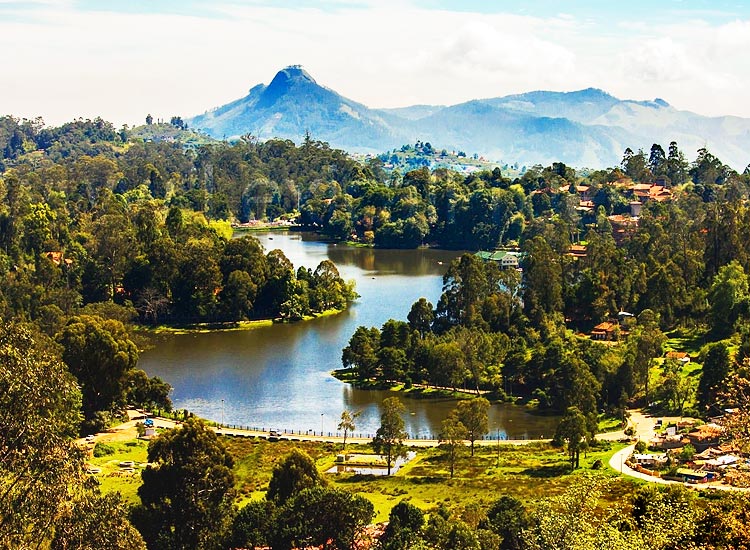 Best time to visit: October to June.
Major Attractions: Silver Cascade Falls, Kodaikanal Lake, Moir Point, Thalaiyar Falls, Bryant Park, Pillar Rocks, Kodaikanal Solar Observatory, Bear Shola Falls, Guna Cave, and Kurinji Andavar Temple.
1. Pondicherry – Time To Celebrate Vacation
Resorts to pubs, and beaches to clubs, Pondicherry is one of the most lively places to visit in South India. Loaded with countless attractions along with myriad experiences, there are several places to visit in Pondicherry for romantic couples, where they can soak in the pleasant breeze in its ozone. Ponticherry once remained the former French colony and its spectacular architectures are still standing, which is a beauty to behold. In addition to all this, this place bids you a chance to enjoy multiple adrenaline-rushing water sports.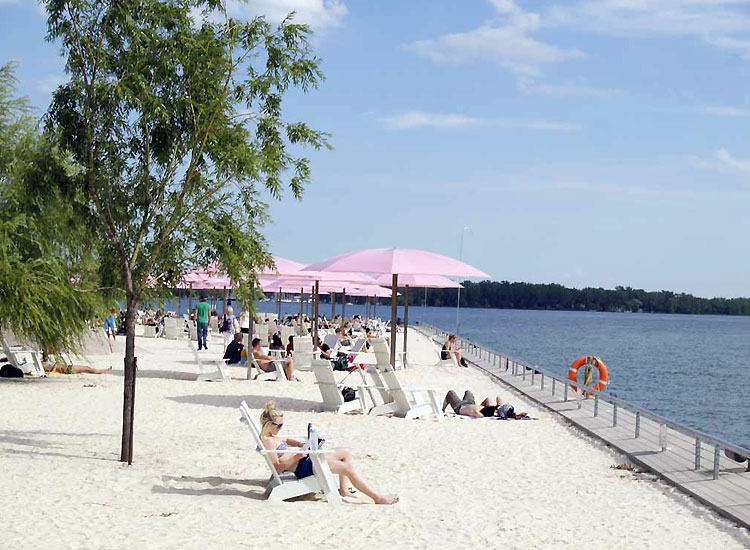 Best time to visit: October to March
Major Attractions: Arulmigu Manakula Vinayagar Temple, French War Memorial, Bharathi Park, Sri Aurobindo Ashram, Promenade Beach, Rock Beach, Aayi Mandapam, Varadharaja Perumal Temple, and Basilica of the Sacred Heart of Jesus.
Are you ready to explore these best destinations in South India?
So, which of these places are you heading to take your romance up to the next level? Plan your trip to one of these most interesting destinations and delight in the best romantic tour ever! You are free to share your experience in the comment box mentioned below!
Read Also: Honeymoon Destinations in India

Read Also: Honeymoon Packages in India

Read Also: Honeymoon Places in North India