Holding the waist of your partner, feeling the romantic weather all around, and letting the heartbeat of each other link together, is a dreamy honeymoon picturization that newlywed couples want after marriage. A honeymoon is all about weaving sweet memories with the thread of romance and making every moment unforgettable.No wonder! It is the phase of your life that leaves an insatiable mark on your heart forever. Now you both made a bond of love together. And your thoughts are chasing the best honeymoon places in India in August. So, it is time to relax your thoughts. We understand that romantic destinations for couples set a platform to create lifetime moments.
We have curated a list of the best places to visit in India for honeymoon in August that introduces you to the gift of the off-beat season like august. Enjoy the super romantic treat with your life partner by planning your honeymoon at these romantic destinations of India.
Here is the list of Places to Visit in India in August for Honeymoon
1. Lonavala: A love treat amidst nature beauty
The list of honeymoon places to visit in August for couples starts with a picturesque hill station. This beautiful destination is located in the Sahyadri Range of the Western Ghat with the proximity of Pune and Mumbai. During August, this destination flaunts a different kind of charm and becomes more lively. Being surrounded by thick forests, striking waterfalls, and beautiful dams alongside lakes, it is one of the best hill stations in India. Newlywed couples can admire nature and experience the love vibes while camping, trekking, and nature walk. There are many caves that you can explore and witness the ancient beauty to make your honeymoon electrifying.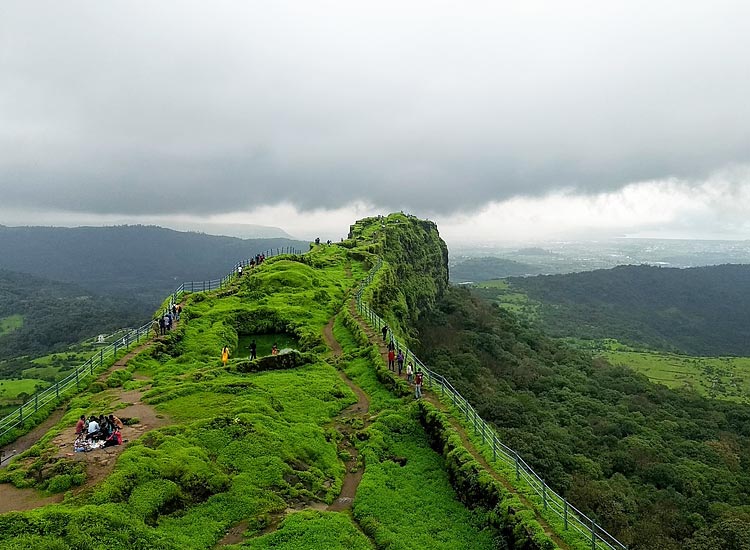 For romantic experience:
Cath the view together through your eyes from Rajmachi Fort.
Feast your eyes with nature marvels at Aamby Valley.
Create memories with fun, water, and love at Imagica theme park.
Embrace the beauty of silence at Lonavala Lake.
How to reach: Lonavala is well connected by train with Mumbai and Pune. You can take a taxi or bus from Mumbai or Pune to mark your presence in Lonavala.
Must do: Enjoying camping in Lonavala is one the best things to do for couples.
Checkout – Best Time to Visit Lonavala
2. Ooty: Feel the romance at the top
It is another beautiful hill station in Tamil Nadu that serves as the top-rated honeymoon destination to visit in August in India. Being nestled amidst Nilgiri Hills, Ooty got the fame for its tea plantation and matchless charm of nature. Each aspect of Ooty makes it an ideal place to celebrate your love trip here.
During your honeymoon tour in Ooty, you will uncover the beauty of tea gardens, serene waterfalls, winding country lanes, and charming colonial architecture. You and your partner can enjoy the panoramic view of the Nilgiri Mountains. Each side of Ooty allures both of you to spend some together.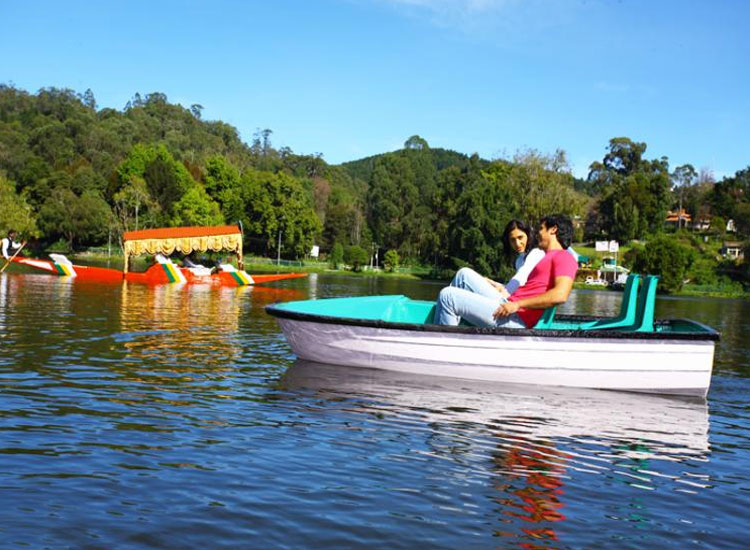 For romantic experience:
Enjoy the ride on the Nilgiri Mountain railway.
Play an eye-contact game while boating in Ooty Lake.
Go for a romantic walk in Ooty Rose Garden.
Behold the clear view of Catherine Falls from Dolphin Nose.
How to Reach: The nearest airport is Coimbatore Airport that is around 87 km far away from Ooty.
Tip: Cover the distance from the airport to Ooty by taxi and enjoy the scenic view on your way.
3. Digha: A pristine and blissful romantic getaway
Let's welcome the beach town to this list of honeymoon places in India in August. Digha is one of the most mesmerizing beach towns and is known as an untouched and romantic destination in West Bengal. This beautiful town rests on the shores of Bay Bengal and offers untouched beaches and scenic views.
Apart from that, this destination offers diverse tourist attractions, including temples, museums, and sea resorts. These all ingredients of beauty make your Digha honeymoon more than special and cherishable. Whatever your eyes catch in this beach town gives you a feeling of bliss that can't be faded away from your heart. It is one of those places on this list that allows you to enjoy the serenity together with nature's beauty.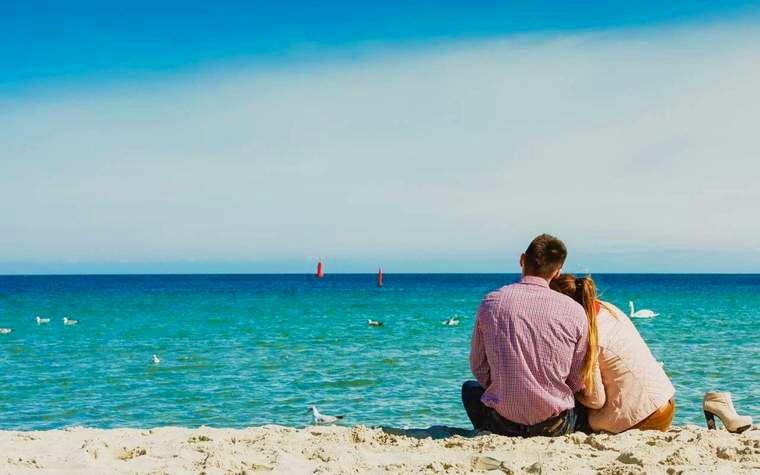 Things to do:
Stroll at New Digha Beach.
Enjoy the picnic time and boating at Amaravati Park.
Get blessings for your new life journey from Chandaneshwar.
Visit Marine Aquarium Zoological Survey of India.
How to reach:
The nearest airport from Digha is Netaji Subhash Chandra Bose International Airport of Kolkata which is around 150 km far away from Digha
Tip: Do not miss other beautiful beaches such as Old Digha Beach, Talsari Beach, Shankarpur Beach, and Udaipur Beach
4. Agumbe: Enjoy Nirvana on this love journey
Whether you both are nature admirers or looking to add thrill to your honeymoon, Agumbe is the ideal fit for you. This romantic destination of Karnataka becomes magical at the time of august and each element sets a perfect stage for honeymooners. It has lush and sprawling rainforests, scenic views, and smoky hills, which make it one of the best honeymoon destinations to visit in India in August.
The atmosphere entices you to hum a song while enjoying the rain as it receives heavy rainfall in the monsoon. Nothing can challenge the point that it is one of the perfect honeymoon places in South India in August. With the scenic beauty, trekking trails, shimmering waterfalls, green forests, everything becomes more appealing during this time.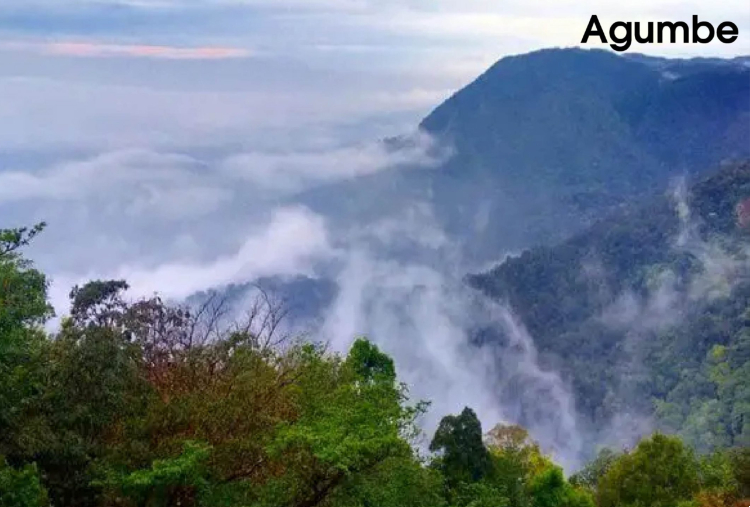 For romantic experience:
Trekk together and explore the unknown trail with your partner
Enjoy a walk to remember amidst the greenery
Go for a natural walk hand in hand to Barkana Falls to enjoy your cozy moments.
Witness the photogenic sunset together
How to reach: The closest airport from this hill station is Mangalore International Airport, which is around 100 km away. Shimoga and Udupi railway stations are also good options to reach there.
Tip: Go on a nature walk together and unfold the charm of unexplored places.
5. Khandala: Feel the Love in the Air
Being situated along the rich green terrain of the Western Ghats in Maharashtra, Khandala has stored many beautiful elements for couples. It is one of the perfect monsoon weekend getaways from Mumbai that offer a beautiful environment. The serene surroundings and natural components make it one of the best places to visit for honeymoon in August in India. There are many things to do that you can enjoy with your darling and get a profound honeymoon experience. From discovering the old charm of forts to rejuvenating yourself by visiting waterfalls, you will be delighted at every moment.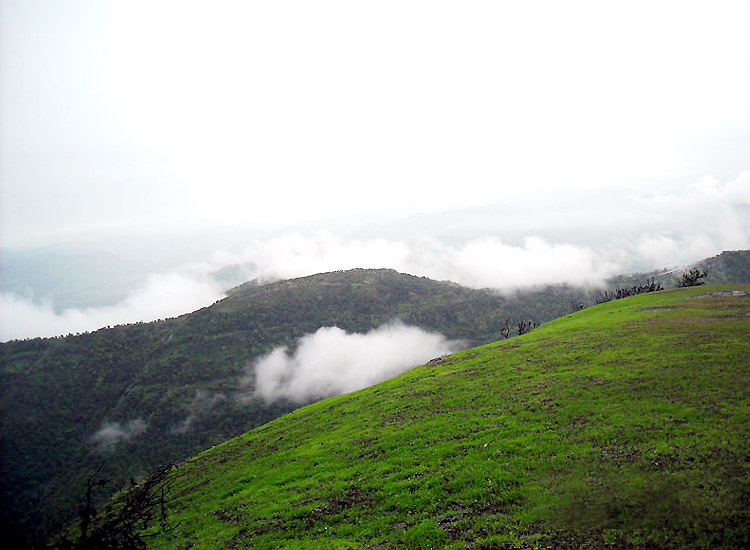 During your honeymoon in Khandala, you can enjoy the blend of natural bounty, rich historical significance, spirituality, and peace. What else do you need to make your honeymoon lovable? Hold the hand of your life partner and make this love trip blooming at Khandala.
For romantic experience:
Enjoy the road trip via Mumbai-Pune Expressway and convert this trip into the fondest memory for a lifetime.
You both can enjoy trekking up to Lohagad Fort, Bedsa Caves, and Karla and Bhaja Caves.
Relish the striking lush green view after rain from Duke's nose.
How to reach: Pune Lohegaon Airport is the nearest one from Khandala. You need to cover a distance of around 75 km from the airport to get into the Khandala.
Tip: Increase the level of romance by leaps and bound with chilling nights, natural beauty, and indulging in adventurous activities.
6. Mount Abu: A hilly charm of Rajasthan
The iconic hill station of Rajasthan offers a pleasant atmosphere and lush greenery. Planning a romantic honeymoon in Mount Abu is all about covering each kind of attraction that you want for this journey. Apart from being the only hill station, Mount Abu is one of the best honeymoon destinations in India. You will find many beautiful attractions in Mount Abu that will match your dreamy honeymoon factors. Several lakes and viewpoints like Honeymoon Point and Sunset Point will excite you from toe to head.
You can enjoy the view and feel the cool breeze by holding the hand of your better half. Sunset Point allows you to witness the intoxicating sunset that adds an extra special moment to your tour. Enjoying boating and delving into each other's eyes in Nakki lake is the moment that fulfills your couple goals. Celebrate the love with romantic weather, and natural beauty makes your honeymoon in Mount Abu extraordinary.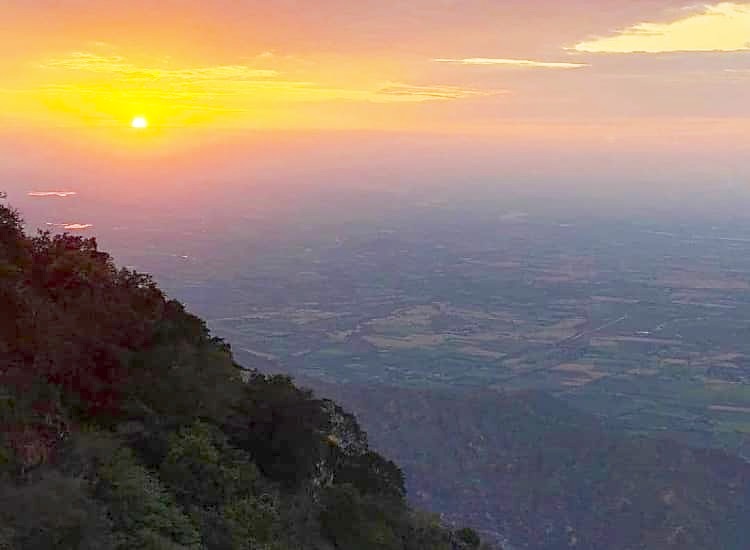 For romantic experience:
Trek together to Guru Shikhar
Add a touch of wilderness by visiting Mount Abu Wildlife sanctuary
Stroll in the local shopping market and collect souvenirs
Pay a visit to Achalgarh Fort that leads you back in time.
How to reach: Abu road railway station is the closest railway station from Mount Abu and has good connectivity with major cities of India. The nearest airport is Udaipur that is around 185 km away from Mount Abu.
Tip: You can take blessings from the temples of Mount Abu for your newly married life.
7. Alappuzha: Make love memories with calm backwater
Alappuzha is also known as Alleppey and is one of the most peaceful and heaven-like honeymoon destinations to visit in August. This destination is filled with lush-green palm and coconut plantations, quaint fishing villages, picturesque chapels, and sprawling paddy fields. But apart from all of it, the one thing which attracts love birds to stay in Alappuzha is a beautiful backwater landscape.
The climate in August makes this destination a piece of paradise on the earth. From exploring tourist attractions and taking a walk to remember in sprawling paddy fields, you will never get any moment that would not excite you. If you are looking for a unique and special moment for your honeymoon, the cozy vacation in a houseboat is an additional charming factor. Enjoy your romantic vacation in Alappuzha and collect some rare experiences with the extraordinary bliss of nature.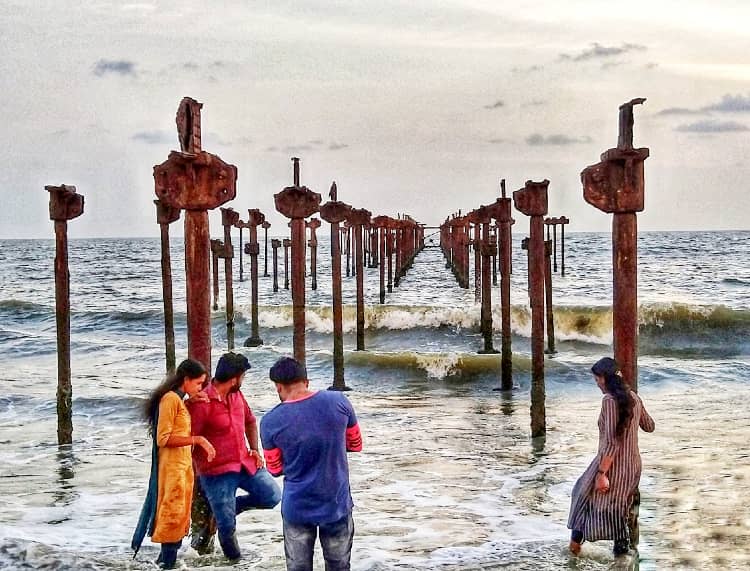 For romantic experience:
Lovebirds like you can enjoy bird watching here
Indulge in adventurous sports like canoeing and kayaking
Enjoy a romantic evening at the lighthouse and witness the mesmerizing sunset
Have a couple of Ayurvedic Spa
How to reach: The nearest airport is Cochin International Airport, which is situated 78 km away from the city.
Tip: Plan your days in the month of August by keeping your eyes on Snake Boat Race. Witnessing this activity with your partner will be a lifetime experience.
8. Leh Ladakh: The blend of thrill and romance
There is nothing that can beat the charm of Ladakh. The concoction of unique culture and awe-inspiring landscapes make it one of the romantic destinations of India to visit in August. You will find there a combination of romance and thrill that spreads in the air. Its snow-clad high peaks, cold deserts and massive glaciers, and monasteries give you a rare experience.
If both of you feel charged up after hearing any thrill activity, then Leh Ladakh would suit you on your honeymoon. Apart from enjoying the bike ride, you can enjoy many thrilling activities on this adventure playground of the Himalayas. Trekking, rafting, and camping are some of the best things to do in Ladakh for couples. Visiting some monasteries in Ladakh will fill your eyes with spectacular views and hearts with bliss.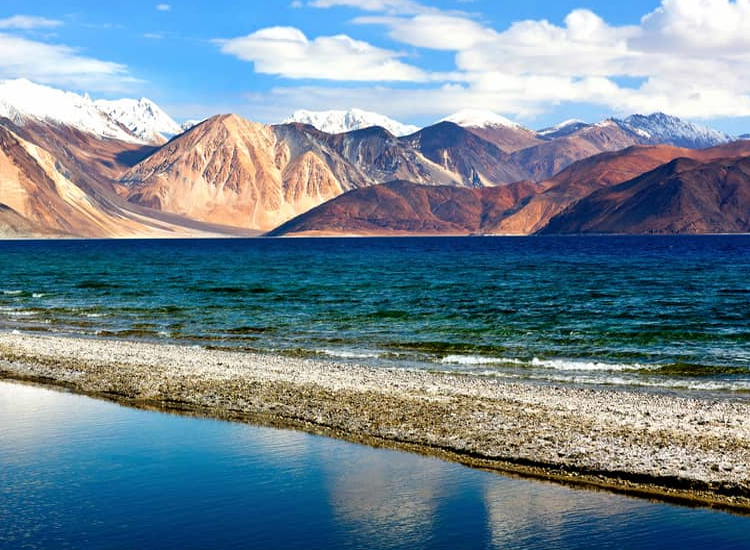 For romantic experience:
Enjoy some quality time at Pangong lake
Uncover the attractions of Nubra Valley
Spot the wilderness at Hemis National Park
Visit beautiful monasteries and learn about the culture.
How to reach: One of the best ways to reach Ladakh is Kushok Bakula Rimpochee Airport Leh, which is the main airport in Ladakh.
Tip: Don't forget to experience anti-gravity phenomena at Magnetic Hill.
9. Srinagar: A land of thrill, beauty, and nature
If you are looking to enjoy the beautiful landscape, thrill, and serenity for cozy moments at one place, hold the hand of your darling and plan your honeymoon in Srinagar. It is the land that never disappoints anyone as it has everything that anyone can expect. But you must be wondering what makes Srinagar an ideal destination for honeymooners. Even though it is a year-round destination, August adds glory to your honeymoon vacation. Apart from the climate, Srinagar has beautiful trekking points that you can enjoy with your better half.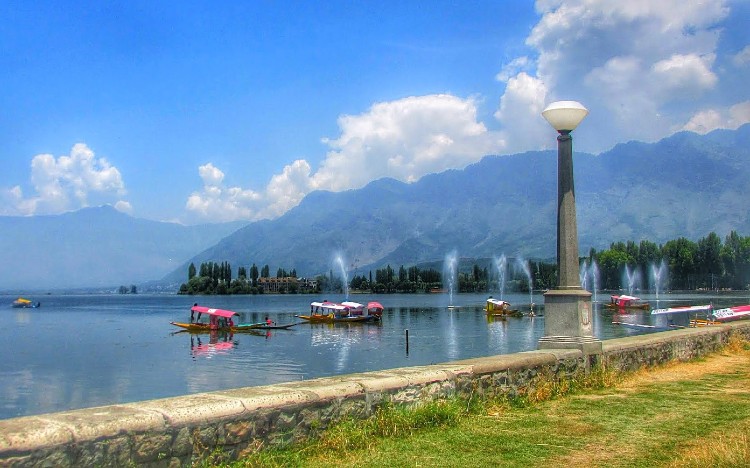 Manasbal Lake fits in every couples' bucket list as you can enjoy bird watching while boating in the lake with your partner. Couples can spend some priceless moments together at houseboats and enjoy each other's company. A romantic walk in the Green Mughal Gardens is one of the best things to do during the Srinagar honeymoon tour. A Shikara Ride on Dal lake is widely famous as it gives a rare experience. If you are thrill-seekers, you can literally feel the love in the air together by paragliding in Srinagar.
Things to do on your honeymoon
Visit Visit The Famous Jamia Masjid.
Witness nature at its glory by strolling in Indira Gandhi Memorial Tulip Garden.
Shop in the local market.
Trek together to create some memories together.
How to reach: Sheikh ul Alam Airport is the nearest airport in Srinagar, which is around 15 km away from the city. It is connected with the main cities of India.
Tip: Don't forget to shop from the floating vegetable market in Srinagar.
[ Explore Srinagar Tour Packages ]
10. Manali: Admire the thrill and peace
The next destination that can end your search for places for a honeymoon in august is Manali. From enjoying the view of the lofty mountain to strolling in villages that offer a setting for a romantic time, you will enjoy each moment in Manali. There is no second thought that the couple who are looking for natural attractions, Manali would never disappoint them.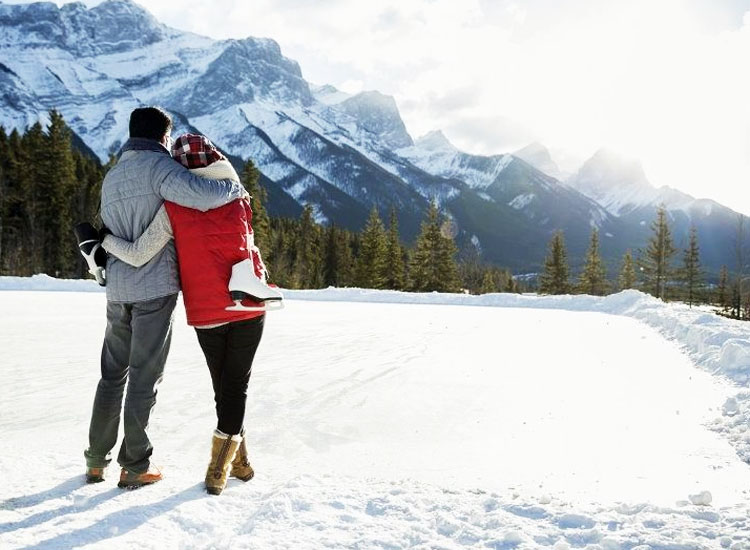 Manali is one the most exquisite land that offers endless dimensions to connect with fun and peace. Several thrilling adventures, stunning falls, romantic weather, and peaceful temples make Manali a hub of tourist attractions. No doubt that it is one of the popular tourist destinations in India. Many ways in Manali lead you towards peace, natural beauty, thrill, and spirituality. You can walk on the way with your partner and make your honeymoon a quintessential romantic trip.
For romantic experience:
Practice some Yoga Together.
Trek together to Bhrigu Lake and witness the captivating view.
Enjoy Riverside Camping.
catch the alluring view by riding on Cable Car.
Stroll in Pin Valley National Park to discover flora and fauna.
How to reach: Bhuntar is the nearest airport from Manali that is situated around 50 away from this destination.
[ Explore Manali Tour Packages ]
Must-do: Experience shopping together and collect some souvenirs from Mall Road
Each destination that we have mentioned above stores every element that has the potential to make your love vacation unforgettable. This list of the best honeymoon places in India to visit in august You can choose any of these romantic destinations to celebrate your love in august. Pack your bag, hold the hand of your life partner and be ready to take this love to another level.
Read Also : Best Honeymoon Places in India