Lovely beaches, cheap booze, and chilling with friends are the first things that come to our mind when we think about GOA. Right? But if you only have 3 days to explore the best of Goa, how will you cover the best of it? Well, to answer that, we have put together this list of best places to visit in Goa in 3 days and make the most of it!
Are you thinking, "Are 3 days enough for Goa?"
Yes. Three days is a good time to explore the best tourist attractions in Goa along with engaging in thrilling Goan activities.
Here are the list of 8 best places to visit in Goa in 3 days in 2021.
1. Fort Aguada
Start your Goa tour for 3 days with a visit to Fort Aguada. The beauty, the sunset, and the views of the vast sea will thrill you. The beautiful lighthouse and the majestic fort will together make the perfect landscape.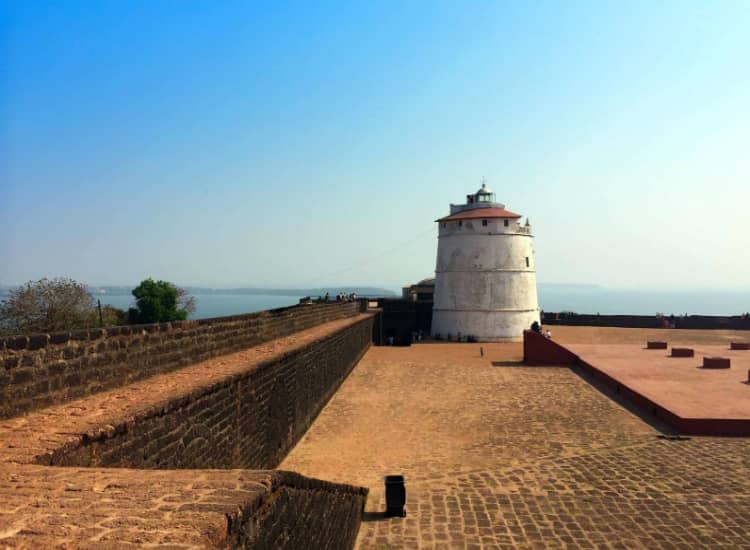 Built by the Portuguese, this fort has brilliant Italian architecture carved on the walls and the breathtaking views of the Arabian Sea make Aguada Fort one of the top attractions in Goa. To your surprise, Taj Aguada now stands within the fort walls and is a luxurious hotel, which has been a host to several Bollywood movies.
Fort Aguada timings: 9.30 am to 6.00 pm, open all days of the week
2. Palolem Beach
Perfect for beach walks, Palolem Beach is one of the most famous beaches of South Goa but is a bit busy. However, the spectacular views, white sands, and cosy hut accommodation on the beach is an absolute delight, especially for those loving souls.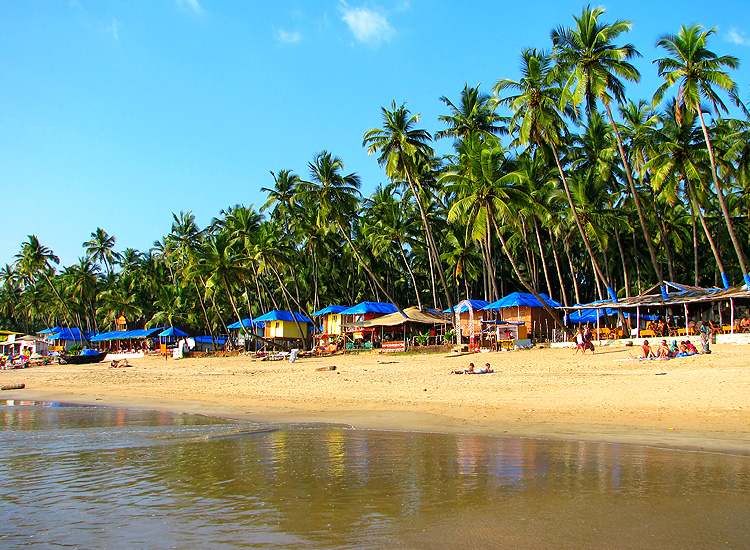 Enjoy your 3 days in Goa by spending a romantic night at the beach hut. Interestingly, you can take a short boat ride to nearby Honeymoon and Butterfly Island and enjoy your time at Palolem beach to the maximum.
3. Dona Paula
Located 7 km from the capital of Goa, Panaji, Dona Paula is a famous place to visit North Goa and offers opportunities for water sports and sunbathing. According to legend, the daughter of the viceroy (after which this beach is named) climbed off the cliff as she was not allowed to marry the man of her choice i.e. a local fisherman.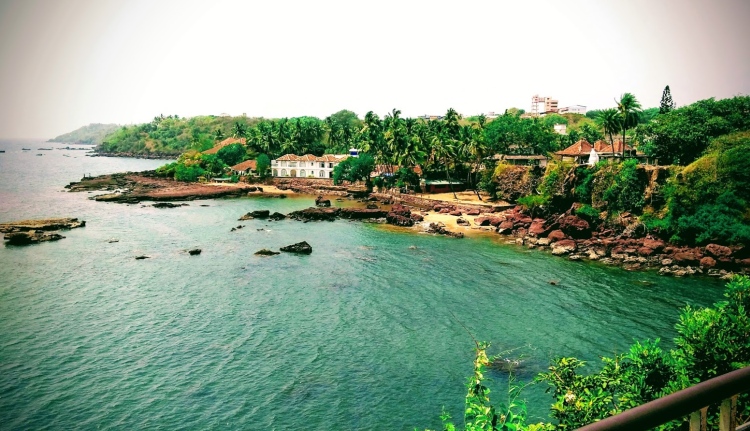 Another story goes that she helped the villagers during her lifetime and after her death, the village was renamed, Dona Paula. Whatever the story might be, you must visit this beach on your trip to Goa for 3 days.
4. Calangute Beach
Calangute beach is among the biggest and most popular beaches in North Goa that must be on your Anjuna Beach itinerary for 3 days trip to Goa. If you love nature, water sports, or just simply wish to unwind, away from the traffic and pollution, this is the perfect spot to be. It reflects the uniqueness of the Goan culture along with offering delightful views and wonderful landscape.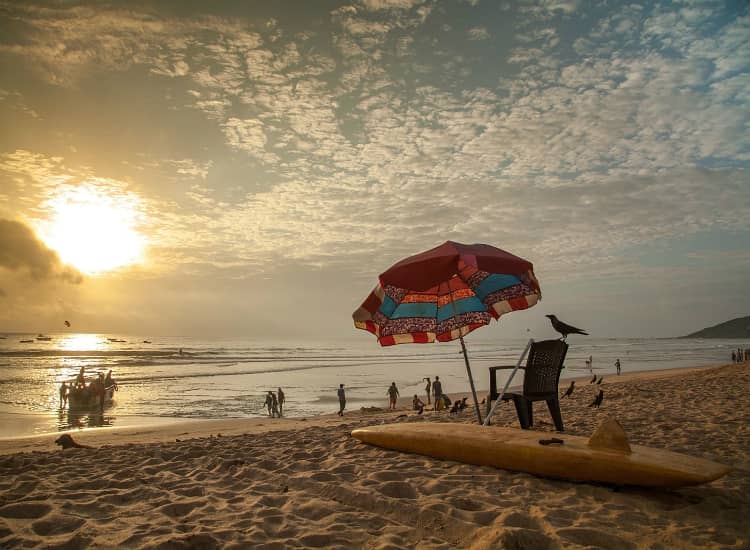 Calangute beach is not only one of the best places to visit in Goa in 3 days but is also among the popular beaches in India. Besides this, the nightlife here is rocking and there are many pubs like Tio Tilly's Bar and Kitchen, The Red Lion Pub, and more where you can groove to the upbeat trances!
5. Chapora Fort
Located in North Goa, Chapora Fort is much famous for the movies called Dil Chahta Hai and is interestingly called Dil Chahta Hai Fort. The fame of this fort skyrocketed after the release of this movie back in 2001. And still, people visit from all over India to get pictures clicked with their friends as well as get a peek into its glorious history.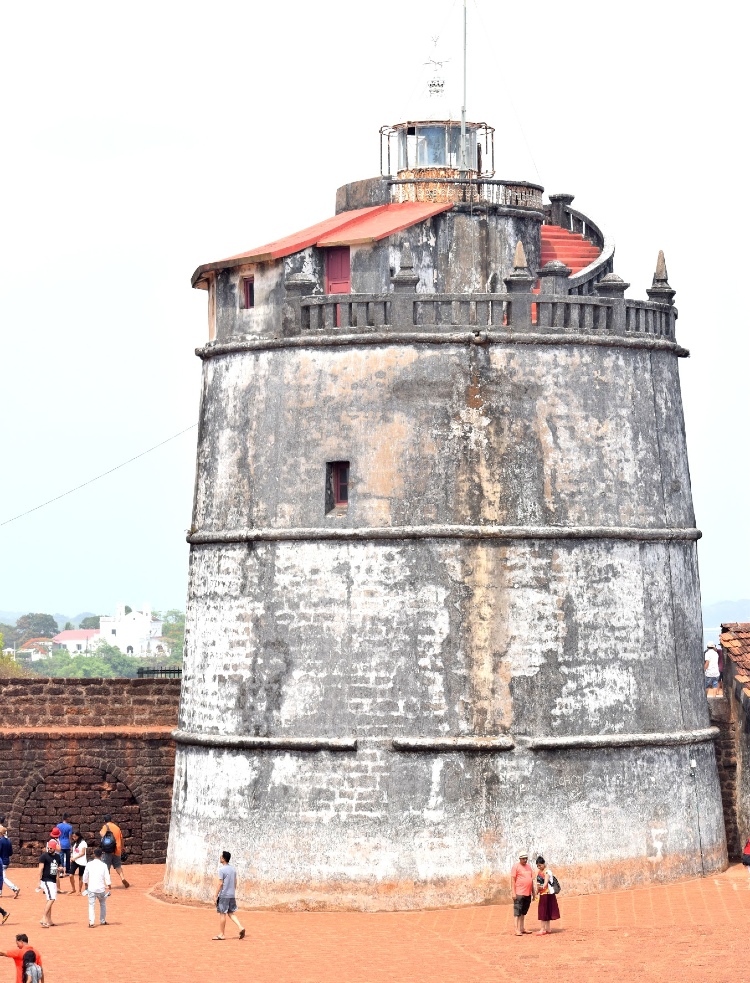 Besides this, this majestic fort looks over the Chopra River and is nearly 700 metres away from the famous Vagator beach. So, if you visit Goa anytime soon, remember to visit Chapora Fort, which is one the best places to visit in Goa in 3 days.
Chapora Fort Timings: 9.30 am to 5.30 pm, open all days of the week
6. Basilica of Bom Jesus
Among the really famous and religious places to visit in Goa in 3 days is the Basilica of Bom Jesus. Known for its exemplary art and architecture, this church marks the beginning of Christianity in India. Located in Old Goa, this place is just 10 km away from Panjim. Being the oldest church in Goa and having rich cultural and religious importance, this place has been declared a World Heritage Site by UNESCO. The church holds the remains of St. Francis Xavier, you can pay respect to and if not, just enjoy the quietness and admire the beautiful architecture.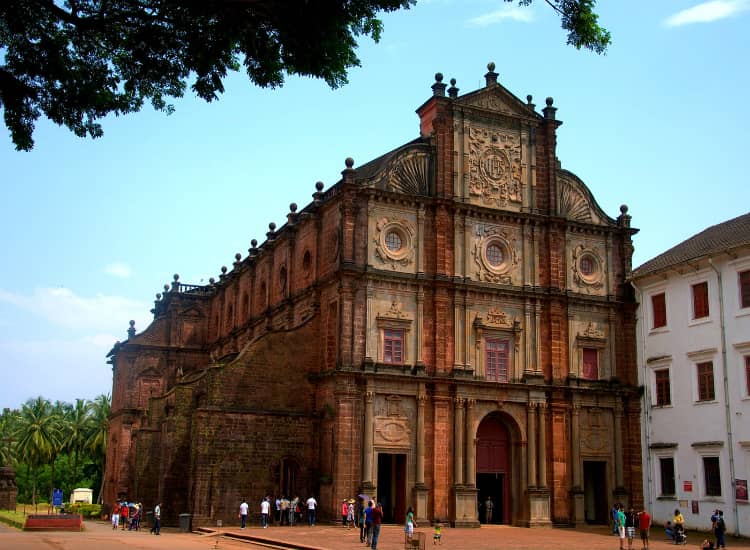 Basilica of Bom Jesus Timings: 9.00 am to 6.30 pm (Monday to Saturday), 10.30 am to 6.30 pm (Sunday)
7. Baga Beach
Your friends might have told you stories about Baga, about the amazing views, the chilling beach shacks, and the adventure sports offered at one of the most popular North Goa beaches. Planning a Goa trip for 3 days and not including the most famous beach in Goa is a shame. The rows of shacks and fishing boats, chilling sessions with friends, and the mesmerizing views of the Arabian Sea makes Baga Beach one of the best places to visit in Goa in 3 days. The beach also provides thrilling water sport activities to enjoy and make your time in Goa memorable.
8. Anjuna Beach
Known for its trendy nightclubs and beachside hotels and resorts, Anjuna beach is one of the best places to visit in Goa for couples and friends alike. It is a great place to stay if you want to experience the best of Goa.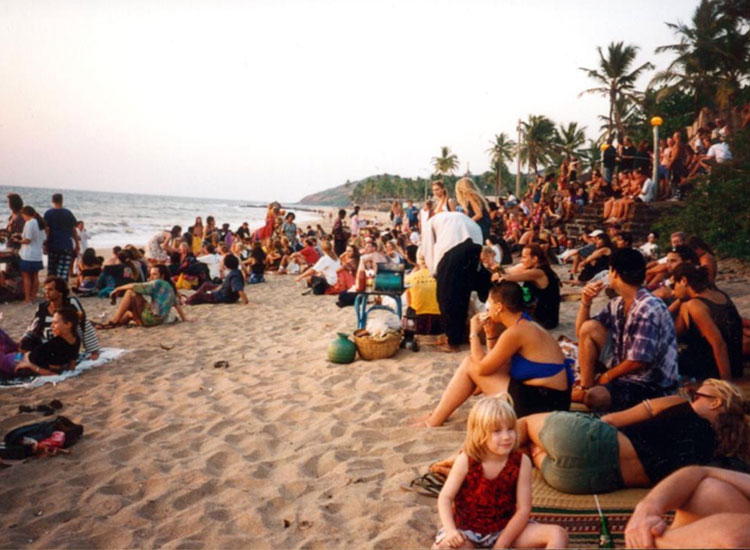 Anjuna beach is the most famous beach among foreigners and is well-known among long stayers, hippies, backpackers, and travellers who are looking for cheap stays or guesthouses.
Whether you are planning a trip with friends, your beloved, or solo, jot down these places to visit in Goa in 3 days and have a gala time. Make sure your 3 days trip to Goa itinerary has the most famous places in Goa including forts, beaches, and more, so you get to witness and explore the best of Goa.