Which is the best bike for Leh Ladakh? This question floats in the mind of every motorcycle enthusiast or biker who is planning a road trip to Leh Ladakh. Many of you have the answer to this question in the form of Royal Enfield or Bullet, which is well known for its large engines of 350 ccs and 500 ccs and fits for the high altitude of 3500 m (approx.) above the sea. But don't you think that it is not a piece of complete information for you? The moment you realize that it is not adequate information, you start wondering if there are any other bikes for a Leh Ladakh bike trip? The answer is very logical and easy. Yes, there are many options that you can choose. But, you need to keep in your mind numerous things while choosing the bike for this road trip.
Read Also: Best time to visit Ladakh
The destination of your bike trip explains why you need to be careful while choosing the vehicle as it's the companion that stays with you throughout the journey. You must be well aware that the road of Leh Ladakh is not smooth, and you may have to ride on rough terrains. Considerably, for your bike trip to Leh Ladakh, the choice of the bike will matter to a great extent because you don't want to get stuck amid the road.
The thing that strikes your mind is the efficiency of the bike to handle the challenging roads and upon which you feel fearless while riding. A strong pickup power of bikes gives you a comfortable ride on your Leh Ladakh bike tour. Technically, We can say that a bike that has a great amount of energy, Bhp, and a high displacement engine, is perfect for a road trip to Leh Ladakh. We have put our best efforts to collate every piece of information in this blog that will help them encounter any such difficulties on the way.
Here are our selective best bikes for Leh Ladakh road trip, and you can choose from them for a pleasant ride.
1. Royal Enfield Bullet 350 cc
This bike comes up with an attractive design, dominant road presence, extraordinary dependability, and exceptional reliability. Royal Enfield Bullet 350 cc is popular for Leh Ladakh road trips, and you must have seen this bike in Ladakh because this bike is perfectly matched for such road trips. This bike has simpler components, and it is easy to fix if anything goes wrong.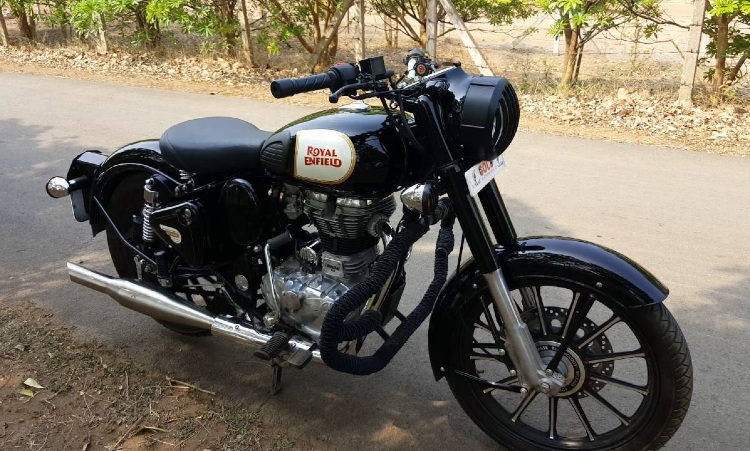 It has a 346 cc long-stroke air-cooled single-cylinder motor that gives lots of low bottom end grunt, which is essential for climbing high mountains in low-oxygen environment places. The heavier size of the bike allows you to carry the luggage easily. Excellent suspension and seating position make it one of the best bikes for Ladakh trip with pillion, and it is convenient for you and your partner for the long ride and gives the best riding support.
Read Also: Places to visit in Ladakh for couples
2. Hero XPulse 200 cc
This bike is also known as an off-road beast that has the 200 cc FI (fuel injected motor) engine installed that generates sufficient power during your road trip.. LED headlamps make it easy for you to ride in the night or dark. The ability to connect your smartphone with it for easy navigation makes it your best companion on your road journey.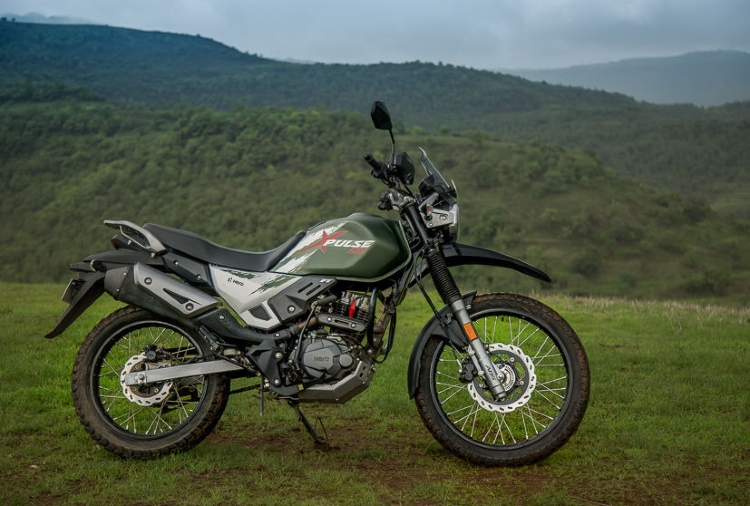 The one more good thing about your companion is its 20 mm ground clearance that makes it reasonable to pretty much take it anywhere. Hero XPulse 200 cc has a long front suspension to handle bad roads and one of the very lightweight bikes to manage off-road. Some additional benefits of this bike are, it is one of the most affordable motorcycles for bike trips to Leh Ladakh, and it is as capable as the most expensive motorcycles on this list.
3. Royal Enfield Himalayan
The Himalayan from Royal Enfield is one of the best choices for every rider as it has been designed especially for off-road terrain. This is a master class bike that perfectly suits a bike trip to Ladakh. It has a purposeful design that allows you to attach saddlebags/panniers and even auxiliary fuel canisters on the front mounts.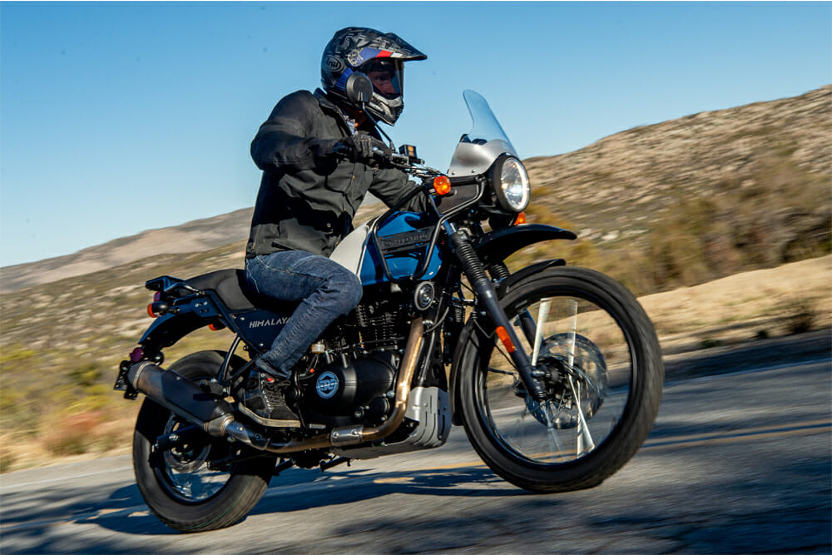 The fuel tank can carry around 15 liters of fuel, and the mileage is approx 25 to 27 kmpl in Leh Ladakh. This bike has a powerful engine of 411 CC that comes up with an electronic fuel injection system that will make your trip smooth and also trouble-free on any rugged trail and offbeat roads. Its lots of bottom-end grunts make climbing easy for you. This bike offers you a long-travel suspension setup and big spoke wheels with dual-purpose tires to tackle the broken roads and river crossing.
4. KTM DUKE 200/250/390 cc
Being a lightweight bike with a series of brand new powerful engine versions like KTM DUKE 200, 250, and 390 cc, will be a great choice for a bike tour to Leh Ladakh. Riding these bikes on the challenging road of Ladakh would be fun and thrilling. In recent times, KTM Duke has been included in the best bikes for Ladakh trips as dual-sport tires and long-travel shocks give you an enjoyable ride on dirt tracks. Let's talk about its engine, which is adequately powerful to handle the steep inclines, mountain passes, challenging roads, and come what may. These bikes have LED headlamps that make them your perfect partner in the night ride.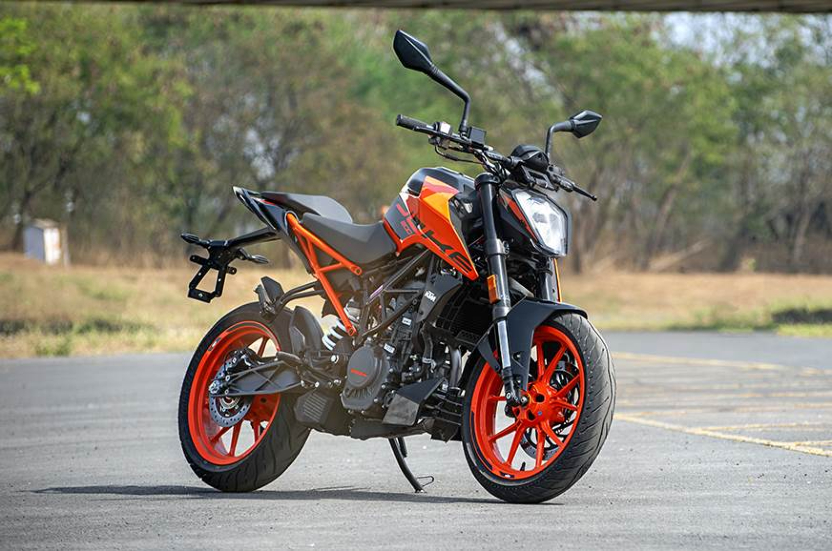 The one thing for which KTM bikes are gaining praise for its good handling as it helps you to ride over water crossing. There is no second thought that KTM'e every model creates buzz around the bike enthusiast. The new version of these bikes has taken quality to the next level by improving the comfortability factor because people think sports bikes are the least comfortable to rely on for the long ride. You will become one by riding KTM DUKE, and that shows the level of comfort in KTM Duke. The braking system is prestigious as it comes up with ByBre brakes that make KTM a perfect bike to tackle those rough roads of Ladakh. When such questions arise in your mind, which bike is best for the Ladakh road trip? Close your eyes, choose KTM Duke, which will not let you down in this regard.
5. Royal Enfield Interceptor 650 cc
The simple and classic design of the Royal Enfield Interceptor makes it one of the most famous around bikers. This bike is gaining applause because of its parallel twin 649cc, air/oil-cooled smooth engine that gives 47 bhp and 52 nm of torque. As we know, it has a twin-cylinder motor that gives extra power to perform.
This off-road beast has a parallel-twin motor that exhibits V-twin-like characteristics and strikes with its versatility and torquey nature. To make your road trip of Leh Ladakh perfect, you can swap the stock seat for a comfier unit and opt for some dual-purpose tires. The powerful performance of this bike allows riders to go mountain riding without any worry, and it is also accompanied by a 6-speed gearbox with a slipper assist clutch. This bike has the potential to become the best choice for your Leh Ladakh road trip.
6. Bajaj Dominar 400 cc
This beautifully designed bike has a 373.3 cc liquid-cooled single-cylinder that generates 39.5 bhp and 35 nm of torque that is enough for your Ladakh trips. It has become more powerful and comfortable in its second generation because of its more features thanks to a new upside-down fork setup.
You will get LED headlamps, tail lamps, turns indicators, and a digital device console. All these features make this motorbike reliable for traveling to distant places overnight. Bajaj Dominar 400 cc has 157 mm of ground clearance. A touch of a few modifications makes it a very capable and one of the best bikes for a Ladakh trip. The seating position is comfortable enough and sufficient to handle the dirt trails as well.
7. Royal Enfield Thunderbird 350
It is another best bike to go on a Ladakh trip that gives comfortable seating posture and a large fuel tank. It has a single-cylinder twin spark air cooled 346 cc engine that generates about 19.8 Bhp of peak power at 5250 RPM and 28 Nm of torque at 4000 RPM. This bike has a 20-liter fuel tank that is enough for the long ride without having to carry additional fuel in cans. This majestic motorbike has something special that attracts so many bikers to ride on it.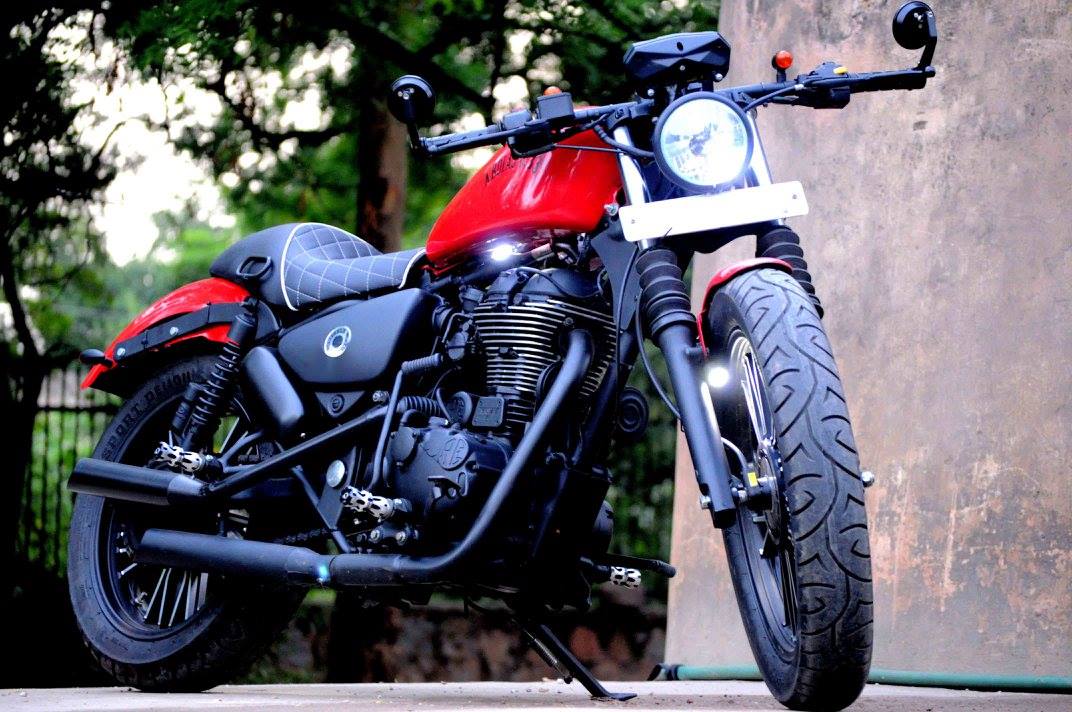 Royal Enfield Thunderbird 350 has a layback relaxed sitting stance, padded seats, and the proper cruiser-like handlebars. The classic Cruiser look of Royal Enfield Thunderbird 350 still holds the charm. But, this bike has gone through various technological advancements. When you plan to take a long ride, then sitting positions must be a considerable point for you. This bike offers a comfortable sitting position that makes the bike ride so blissful. You may find many cruisers in the market, but the royalty and the power of the Royal Enfield Thunderbird 350 are matchless.
8. Jawa 42
Let's meet with another best bike for Leh Ladakh tour. This bike has a unique and excellent style that attracts bikers. It has a 293 cc air-cooled engine that generates the power of 27. 33 ps and maximum torque is 27.02 nm. The fuel tank has a volume of 14 L.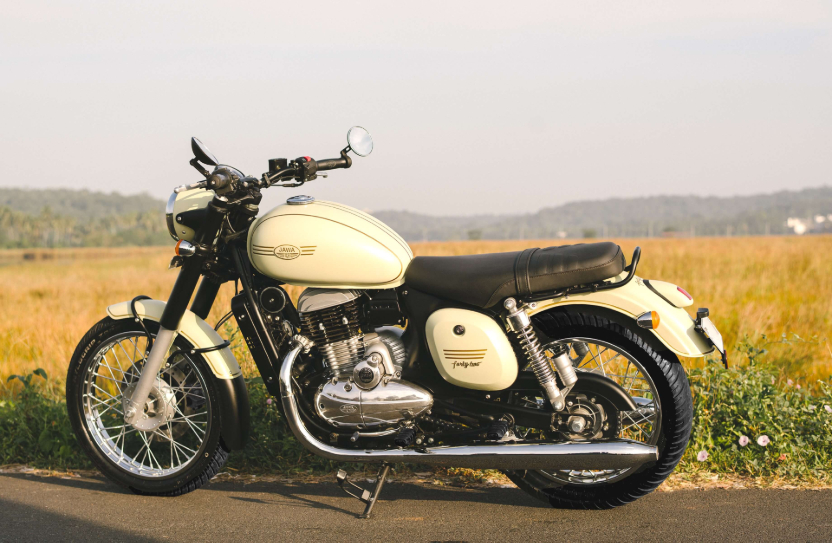 It has strong reliability and also has a fresh, modern look. The rider will easily handle the challenging road while riding this superbike. The smooth acceleration and tight disc brake on both tires make it a perfect choice for your Leh Ladakh road trip.
9. Pulsar 200/220 cc
This superbike needs no introduction because there are still millions of admirers of this iconic machine. But the Pulsar 200/220 has faced many refinements and technological advancements over the years so, it's not an old machine though. These bikes have been known as the best bikes for Leh Ladakh trip, and also become the very first choice for passionate bikers.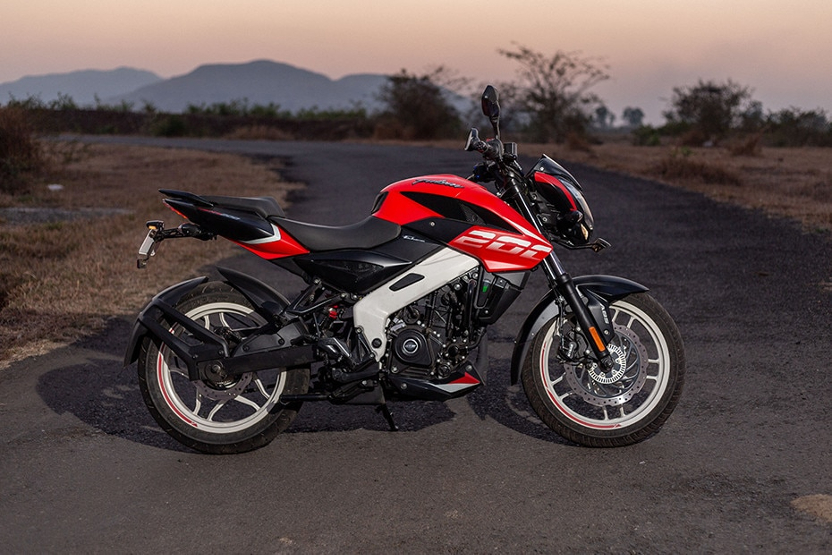 If we talk about the Pulsar 220, it has a 220 cc, oil-cooled,4-stroke, single-cylinder engine that gives 20.64 bhp at 8500 rpm, and torque is 18.55 nm at 7000 rpm. Whether you want to take around the city or even on the challenging roads of India, these bikes will never disappoint you. Pulsar 200/220 gives you the next level of support, performance, practicality, goodness, and refinement, which is never-ending.
10. Bajaj Avenger Cruise 220
The next companion is Bajaj Avenger 220 that comes up with a better design and the plus point if its design is riding posture. A Ladakh bike trip is a long ride and you need a comfortable riding posture and this bike is perfectly suitable for that.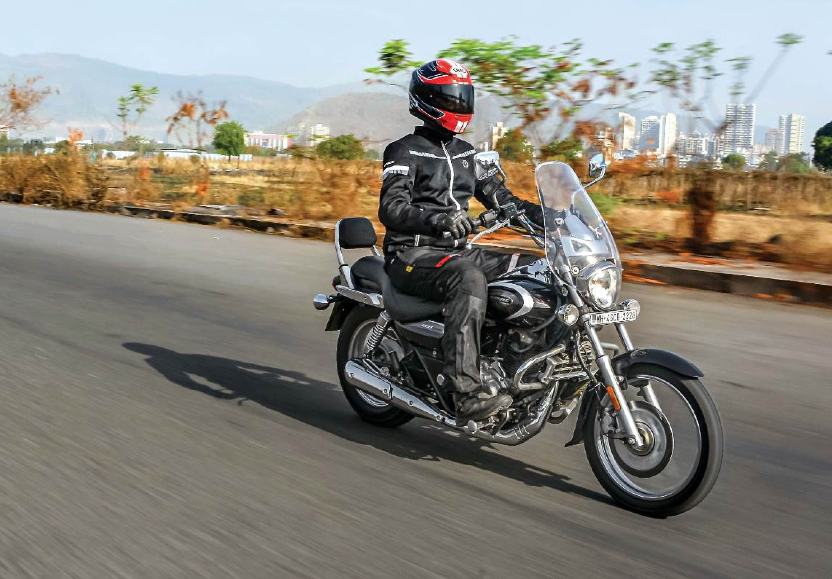 This bike has a 220 CC oil-cooled carbureted engine that gives 18.76 bhp power at 8400 rpm. It has 13 liters of fuel carrying space and usually gives 35 kmpl of mileage on the Ladakh terrain. All these features of this bike make it one of the best motorbikes for the Ladakh trip.
11. Yamaha FZ
Yamaha FZ is a phenomenal bike that would be a great companion for your Leh Ladakh trip. It is a supremely refined and well-designed bike that comes up with a 149 cc engine that generates 13.2 PS and 8000 rpm and 12.8 nm at 6000 rpm.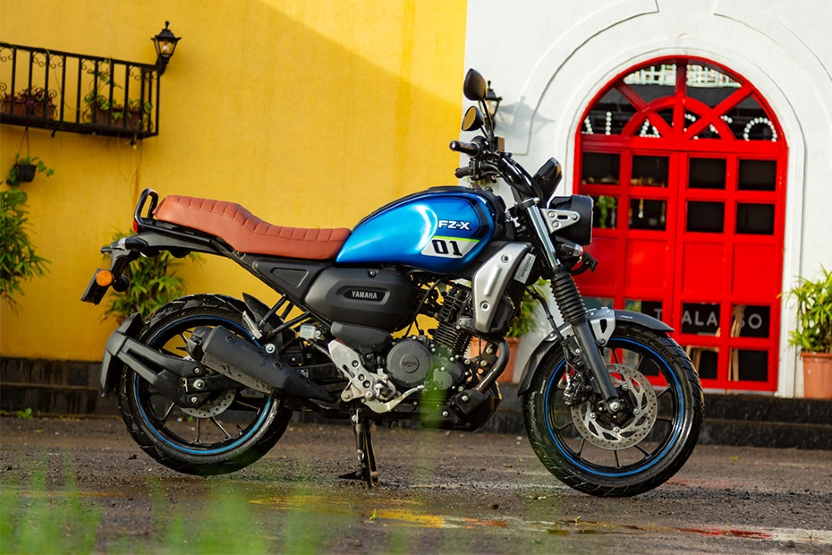 This bike is considered as the best 150 cc bike for Ladakh trip. The design of this bike will add comfort to your ride because its straight handlebar and upright seating position allow you to ride for a long time without getting exhausted.
12. Yamaha Fazer
The Yamaha Fezar is another durable bike for the Leh Ladakh motorbike road trip. This bike has a 12-liter fuel tank capacity and wide tires for perfect balancing. These kinds of features make Yamaha Fezar the best choice to select for the Ladakh motorbike journey. Nevertheless, You need to take care of the similar circumstances of maintenance on this.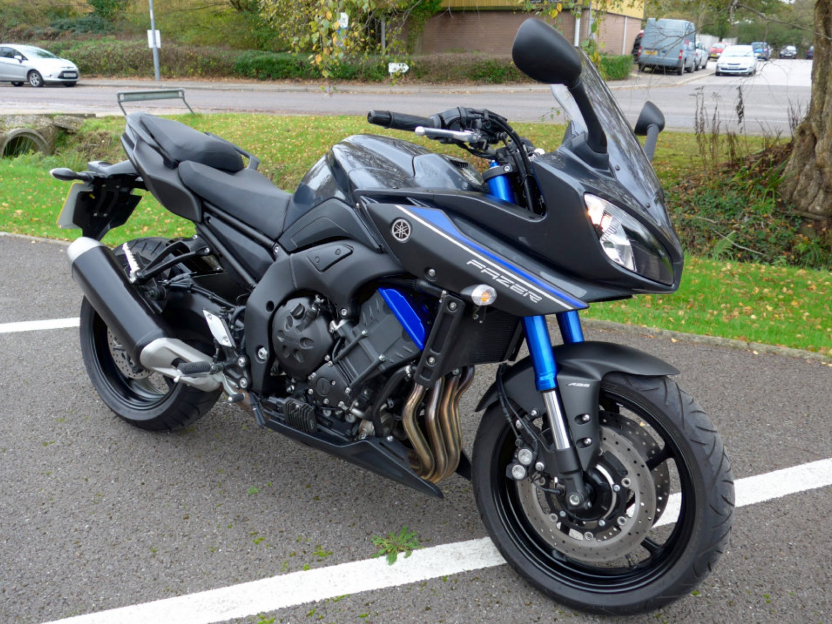 The only thing that might be considered as a drawback of this bike over the Royal Enfield is that Yamaha Fezer does not support the massive luggage options on the bike back. But, if you bring heavy luggage with you, the rider behind you will feel comfortable and your balls will not also, and boys will understand what I mean here. By looking at this point. Although, riding alone on this bike is not that much of a concern.
Some Considerable Points Before Starting Your Leh Ladakh Journey on Bike.
Before looking for your Leh Ladakh bike trip plan, you need to consider some points. Here is the list of factors that you need to consider before setting it out.
Age of the Bike: The age of the bike gives you a precise idea of its performance and pressure withstanding potential.
Odometer: You will get to know about the current performance modes.
Condition: It is a must thing to do before heading on your bike trip. Check carefully whether the vehicle is fit or a bit of servicing is needed.
Partner: If you have a partner with your ride, make sure that your bike gives support to carry two people.
Luggage: Don't forget that, your luggage is also your partner. You need to ensure that your bike offers enough storage space.
Read Also: Places to visit in Leh Ladakh