Unlike other cuisines in India, Assamese food is the most unexplored cuisine that not many people know of. Unless and until you visit Assam, not many people dig into Assamese dishes. With that being said, the food in Assam focuses on fermentation and drying as fresh produce is not always available. With plenty of fresh animal proteins and vegetables, they prefer different cooking techniques and develop a unique characteristic of food. Rice, fish, lentils, and meat are the staples that you will find in Assamese dishes in Assam.
Explore: Assam Tour Packages
Next time you are in Assam, dive into the world of Assamese foods that will really make you appreciate the uniqueness of this state's food and maybe it will be your next favorite cuisine. Who knows?
Here are 10 Traditional Assamese Dishes in Assam You Must Try On Your Trip –
1. Doi-Chira
Great breakfast option! Start your day with a bowl of Doi-Chira that is one of the breakfast staples in Assam. It is mostly consumed during the Bihu Festival but you can have it otherwise too as it takes no time to prepare. Basically, this Assamese dish has flattened rice mixed with yogurt, cream, and jaggery.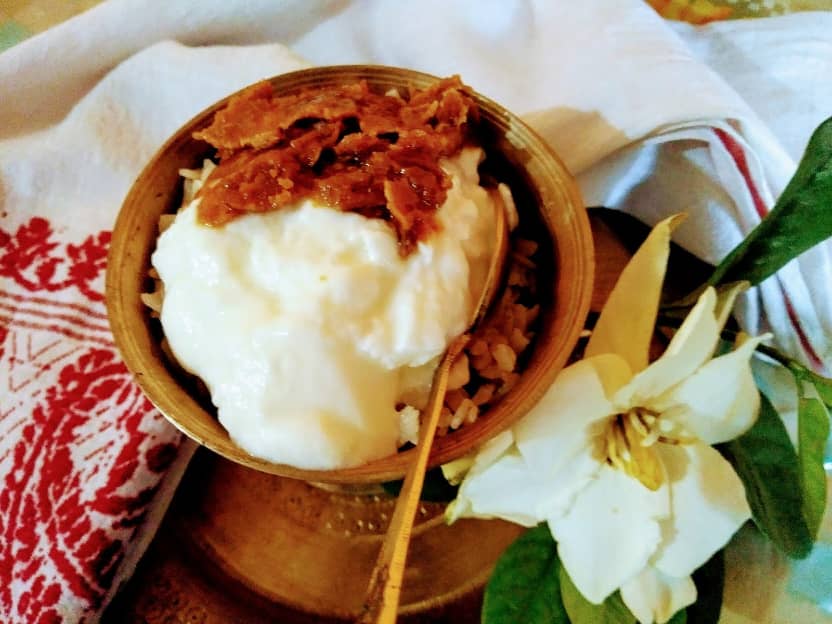 It is also called Assamese Jolpan and traditionally, it is served in a bell metal (kahor) bowl. Locals in Assam love it and thus, it has been made one of the top traditional dishes in Assam that you should try at least once.
Keep reading further as we have included the top restaurants in Assam to try these delicacies.
2. Baanhgajor Lagot Kukura
For all the non-vegetarians out there, Baanhgajor Logot Kukura might sound intimidating when you first hear the name but it is a staple in Assamese households. This dish also includes rice but is cooked with chicken, bamboo shoots, and lentils to offer you an absolute treat.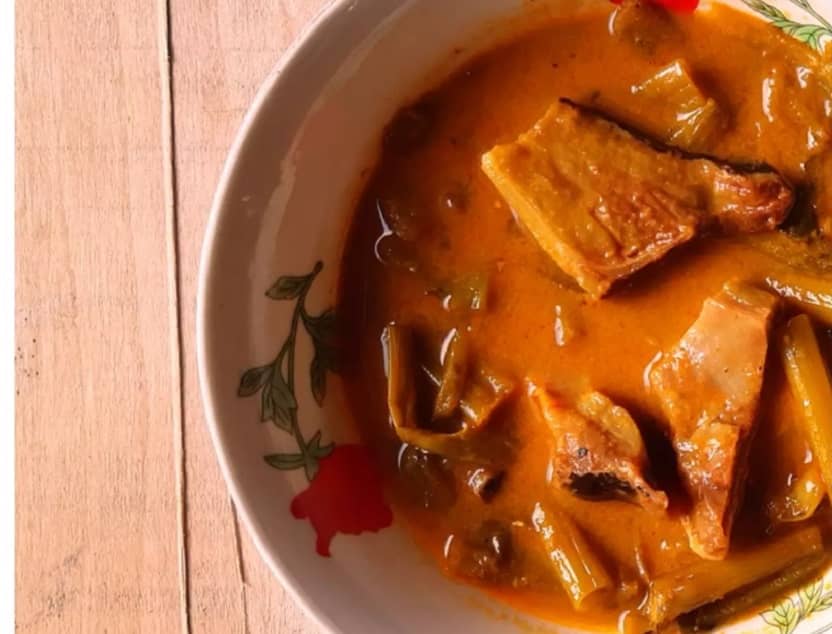 Anything cooked in bamboo shoots gives the dish an aroma and taste that might not suit all palettes, but it surely leaves behind a taste you cannot appreciate enough. So, roll up your sleeves and dig into this traditional Assamese delicacy.
3. Ouu Khatta
Sweet and sour is what the next dish of Assam is all about! A marmalade made of elephant apple also called Ouu in the Assamese language, Ouu Khatta or Ouu Tenga is a sweet and sour chutney. In this, Ouu is boiled and gently mashed and then sautéed with mustard seeds in oil.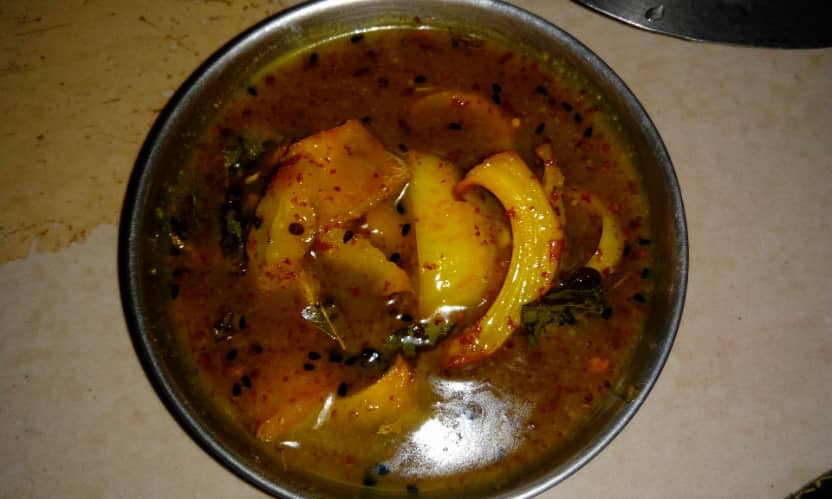 To give this a sweet twist, jaggery is added at the end. It is quite famous not just in Assam but Odisha too and is consumed mainly after the monsoon ends. If you want Vitamin C-rich foods, definitely check out Ouu Khatta.
4. Pani Hamuk
Want to try something unique? If you do not hesitate to try unconventional foods in Assam, then get your hands on Pani Hamuk. They are water snails, which are sourced from clean, flowing rivers and made into exotic dishes.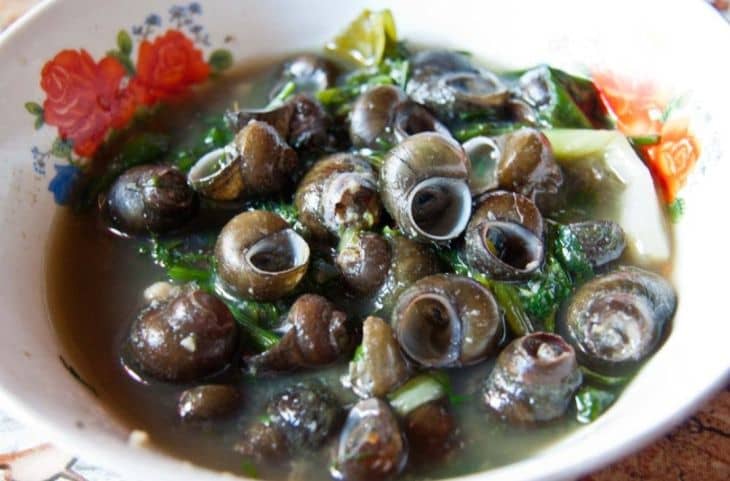 Cooked with pumpkin and potatoes to give it a different flavor, it will leave you wanting more. And the same dish in Nagaland is prepared with fermented beans and pork. The way to consume Pani Hamuk is to suck the meat out of the shells.
5. Duck Meat Curry
Duck is an extremely popular meat consumed in Assam state. Therefore, a duck meat curry has to be a dish. It is one of the most popular Assamese dishes that you cannot visit and eat if you are a non-vegetarian.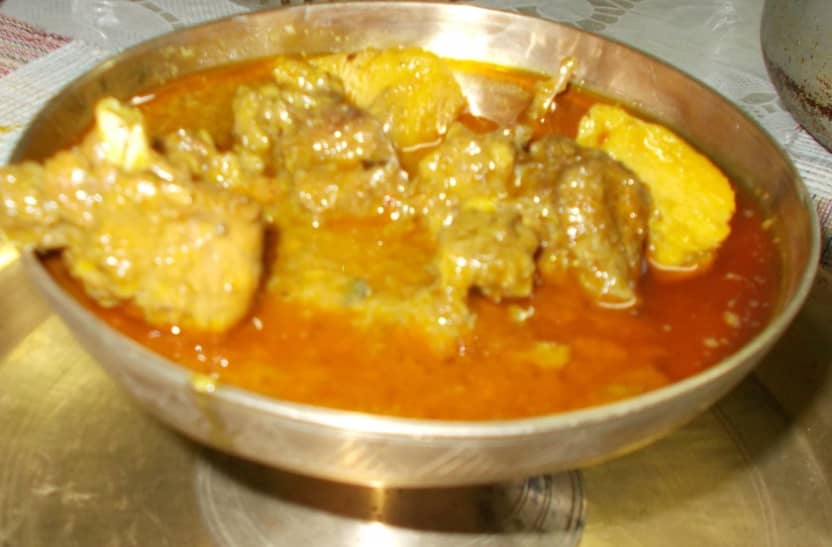 With the perfect mix of Indian spices, duck meat is cooked with Ash Gourd. However, it could have variations with pumpkin, lentils, sesame, and other items. The aroma and taste of Duck Meat Curry are such that they will leave you complimenting the dish.
6. Polu Or Leta
Love spicy food? Enjoy Polu or Leta which are basically silkworms favored by many Assam locals. This dish might be for everyone, but if you are willing to try a unique dish, this is it! The silk is taken out from the cocoon and then the pupa is boiled in water.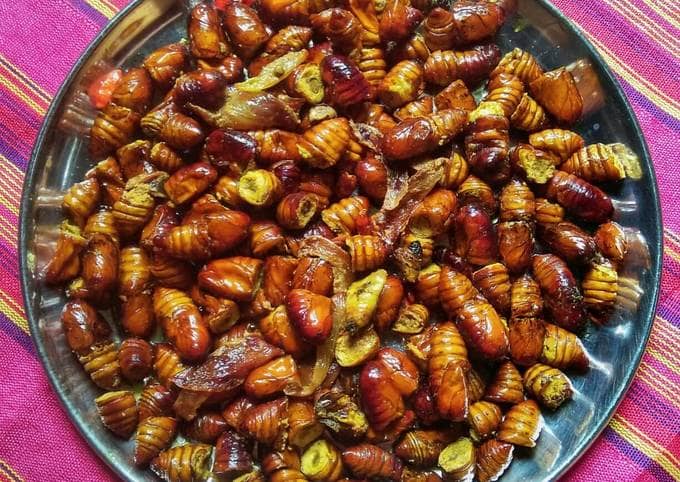 After stir-frying it, it becomes crunchy from the outside and remains soft and gooey from the inside. So, if you are not faint-hearted, go to Assam and try this Assamese dish.
7. Paro Mangxo
The food in Assam has a lot of options for non-vegetarians. Paro Mangxo is another one. It is pigeon meat that may be banned in other states in the country but in Assam, it is a specialty. To combat the winter weather, they consume pigeon meat as it keeps their body warm.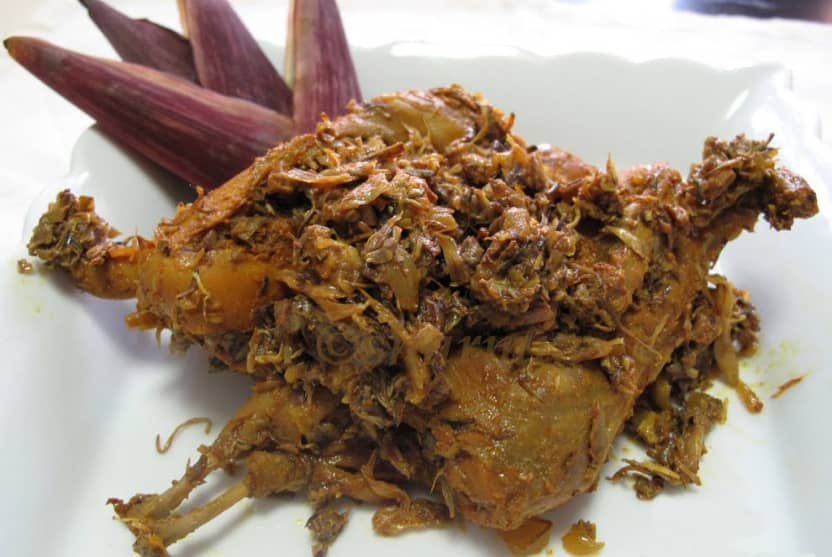 The pigeon meat is cooked with banana flowers and peppercorns. This dish has been a part of Assam's culture for centuries and still remains a famous traditional dish of Assam. The confluence of textures and flavors when consumed with rice or roti will leave you licking your fingers.
8. Pitika
Pitika is one of the most famous Assamese foods that people know about. For those who don't know, Pitika is basically a boiled vegetable or fish mixed with condiments like green chili, onion, ginger, mustard oil, and coriander leaves.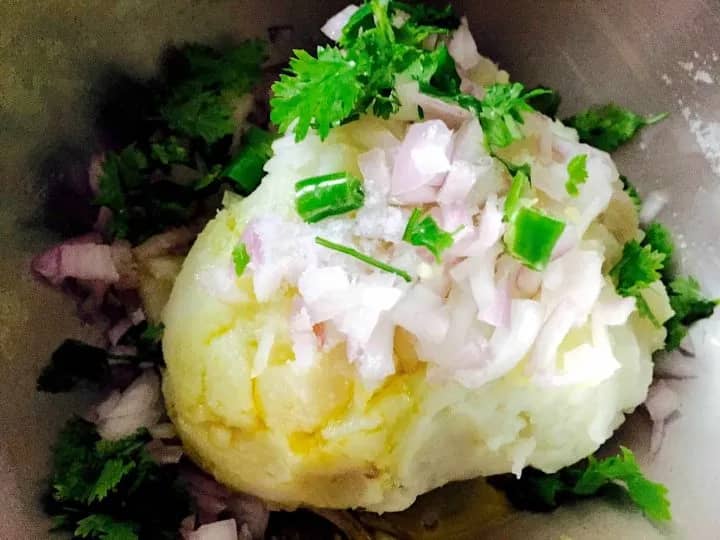 It is prepared by the locals in Assam with a variety of veggies like potatoes, pumpkins, eggplant, and lentils. If you are a pescatarian, you can cook fish into a Pitika as well. You can eat it with rice too. It is a comfort dish of Assam that even non-cookers can prepare.
9. Masor Tenga
Masor Tenga is a sour dish that is prepared with tomatoes, raw mango, elephant apple, dried mangosteen, and lemon. And with a little bit of spice and tangy fish curry on top, Masor Tenga can be savored during lunch or dinner.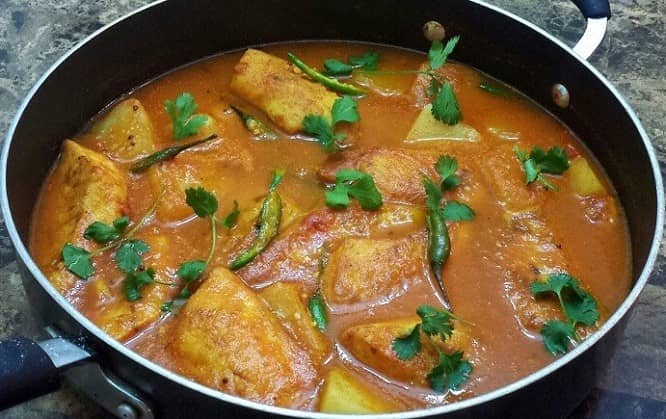 Make sure to visit the nearest restaurant in Assam and dig into this exotic dish. It is best to eat it during the summer months as it is believed to improve your digestion after a heavy meal. Also, various condiments like fenugreek and panch phoran or 5 spice mix or mustard seeds can be added to this dish, which gives it a unique flavor.
Read Also: Best time to visit in North-East India
10. Khar
One of the most famous foods in Assam is Khar. It works as an ingredient and the name of any dish prepared using it. Made with pulses, vegetables, fish, or meat, Khar is quite mouth-watering and has digestive properties. The main ingredient 'Khar' is prepared by filtering out the liquid from a solution of water and dried and charred banana peel.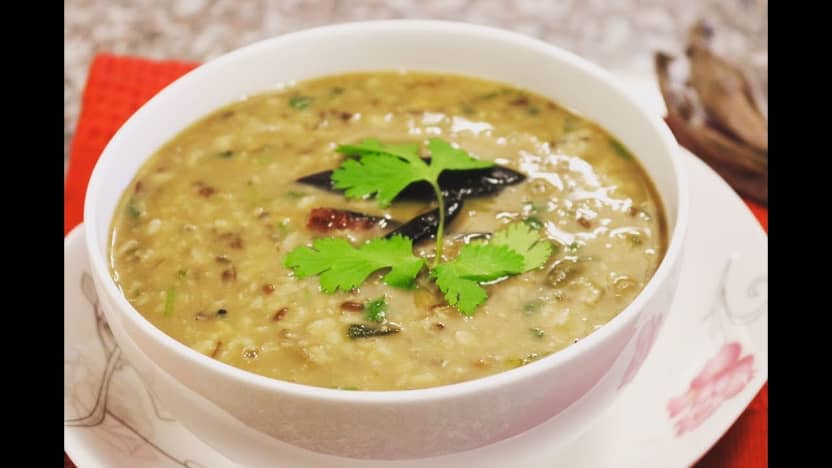 It also preserved the alkaline taste of the Khar liquid. Many recipes on the internet replace Khar with baking soda, but that does not let the alkaline taste shine, which Khar is traditionally known for.
Make sure to try at least 2 of the above-mentioned Assamese dishes in Assam to awaken your taste buds to another dimension of flavors and textures. Assamese foods are not famous, which makes them authentic and raw and you know that you will not get the same taste anywhere else in the world. The best way to consume traditional foods in Assam is to stay with a local family and savor the unique taste of spices, meat, veggies, and more. And for the best experience, visit Assam during Bihu when the state is celebrating this festival with much vigor and prepare the most delicious and different delicacies you've ever tasted.
Read Also: Places to visit in North East India