If you are looking for weekend getaways and searching for the best places to visit near Hyderabad then you are on the right page. There is no dearth of fascinating tourist spots to break the boredom. There are many places to explore with family, friends, and solo travelers.
Plan a trip on your weekends to delve into the rich history and artistic cultural site or on an adventure excursion. Spend a peaceful vacation in nature away from the hustle-bustle of the city or embark on a religious sojourn. Choose any of the places, attractions and have a memorable time in the vicinity of Hyderabad.
Take a look at the popular places to visit near Hyderabad in 2022:
Srisailam
Khammam
Nizamabad
Karimnagar
Bidar
Warangal
Nalgonda
Mahbubnagar
Medak
Vikarabad
1. Srisailam – A Sacred Hill Station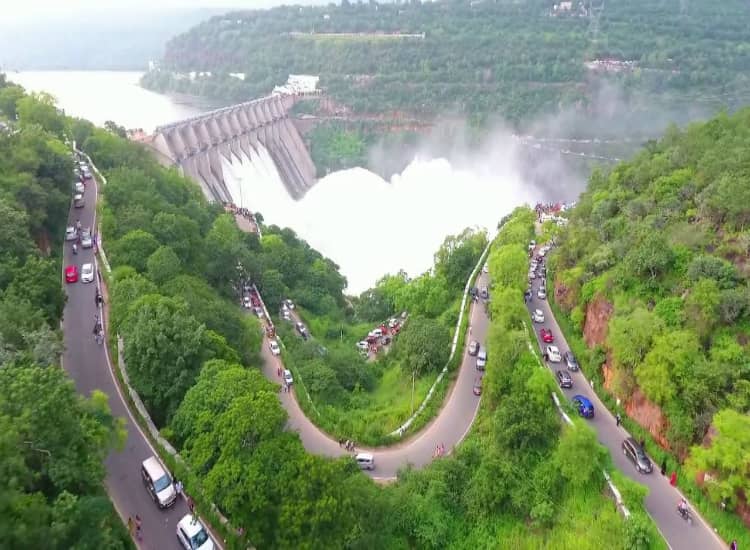 This spiritual hill station is an excellent weekend getaway near Hyderabad. Srisailam is a census town in the Kurnool district in Andhra Pradesh and is home to one of the 12 Jyotirlingas at the Mallikarjuna Temple. Located on the banks of river Krishna, Srisailam is also known for its rich flora and fauna, wildlife sanctuary, and Srisailam reservoir which is the second-largest capacity working hydroelectric station in India.
Millions of visitors come every year to seek the blessing of lord shiva and visit popular tourist spots like wildlife reserves, caves in a tranquil environment surrounded by scenic beauty, and an astonishing dam in the Nallamala forest range.
Distance from Hyderabad: 213 km
Must-Visit Attractions:  Mallikarjuna Swamy Temple, Srisailam Tiger Reserve, Akkamahadevi Caves, and Srisailam Dam.
Recreational Activities: Ropeway ride, Drive through the dense forest, photo shoot.
2. Khammam – The Nature Paradise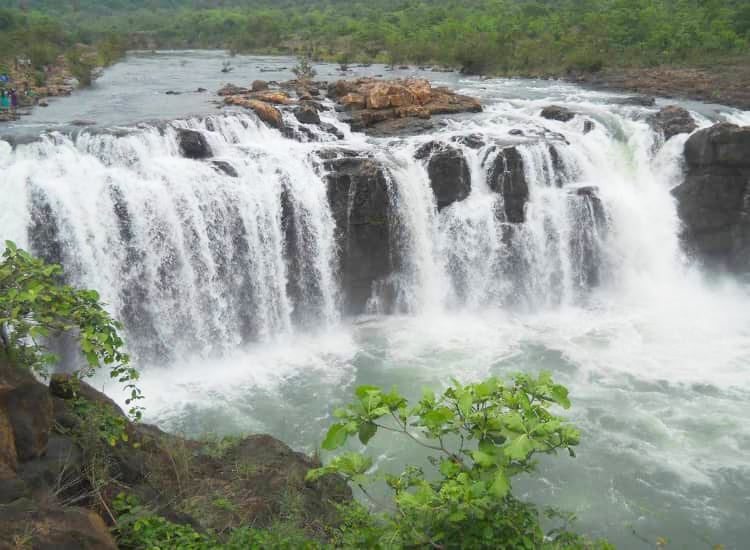 The city known as Khammame sprawls on the banks of the Munneru River, which is a tributary of the Krishna river. This city perfectly blends nature, history, and other beautiful attractions. Witness the famous Narasimha Swamy temple, which existed millions of years ago. Also, explore the Khammam Fort built by Musunuri Nayaks in 950 AD.
If you love nature, then Kinnerasani Wildlife Park is another good choice to hit. The park is home to various wild animals, including Bogatha Waterfall, Sambar, Cheetahs, Gaurs, Wild Boars, Chinkara, and many more.
Distance from Hyderabad: 193 km
Must-Visit Attractions: Narasimha Swamy temple, Khammam Fort, Kinnerasani Wildlife Park, Bogatha Waterfall.
Recreational Activities: Boating, Bird watching, Sightseeing, and photography
3. Nizamabad – Architectural Brilliance Around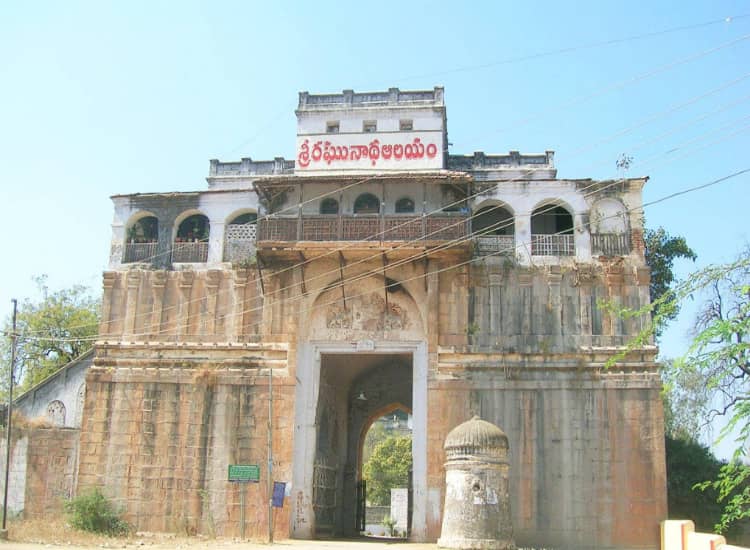 Nizamabad is the third-largest city in Telangana and is popularly known as the City of Nizams. This beautiful city has many things to explore if you are a nature lover and want to enjoy your weekend, then opt for a trip to Nizamabad. The city is an excellent blend of history, spirituality, and natural reserves like lakes and rivers. You would get to see the remarkable architecture of the ancient Kanteshwar Temple, dams, and heritage museum.
Distance from Hyderabad: 175 km
Must-Visit Attractions: Nizamabad Fort, Ali Sagar Lake, Alisagar Garden & Park, Sri Neelakanteswara Swamy Temple
Recreational Activities: Boating, Trekking, Sightseeing, Photography
4. Karimnagar – A Wonderful Escape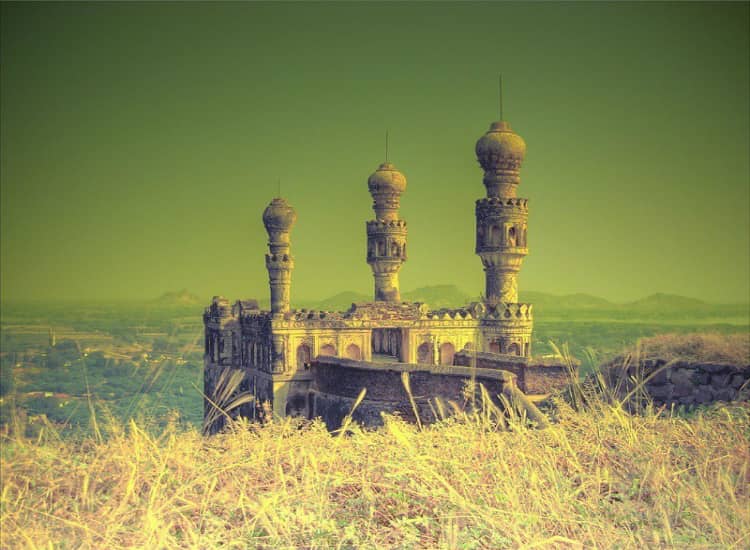 Karimnagar is one of the best places to go near Hyderabad. Along with the prominent and important religious destinations such as Sri Raja Rajeshwara temple, and Durga Bhavani Temple, it is also known for Telangana's most attractive fort, Elgandal Fort. Another fascinating attraction is the Shivaram Sanctuary, where you can enjoy tranquil sightseeing. The place is also famous for its rice production.
Distance from Hyderabad: 163 km
Must-Visit Attractions: Ujwala Park, Deer Park, Elgandal Fort, and Sri Raja Rajeshwara temple
Recreational Activities: Sightseeing, boating, and visiting the nature park
5. Bidar – Famous Architectural Beauty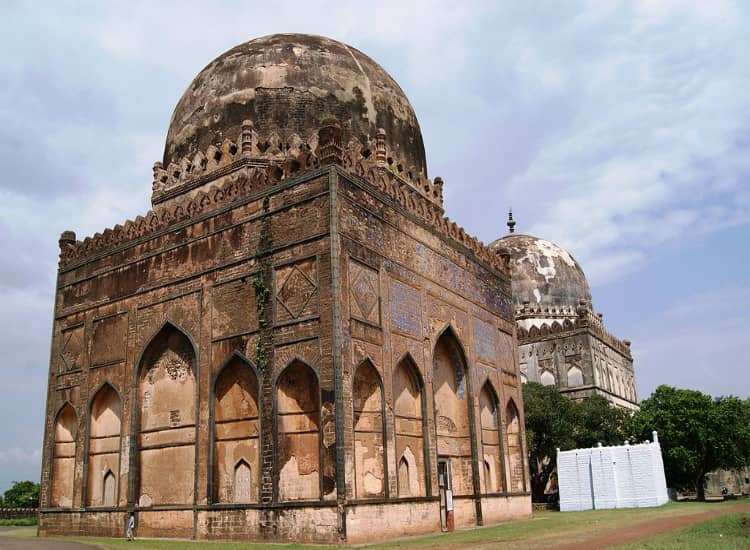 A treasure in the chest of Karnataka, Bidar is a hilltop city in India's north-eastern part of Karnataka state. A perfect getaway to enjoy a memorable weekend with friends, family, or solo. The major attraction includes Bidar Fort, one of India's biggest forts. Bidar city is famous for its Bidri handicraft goods and its rich history. Bidar is also counted as one of the most religious places for the Sikh pilgrimage.
Distance from Hyderabad: 146 km
Must-Visit Attractions: Bidar Fort, Bahmani Tombs, Rangeen Mahal, Gurudwara Nanak Jhira Sarovar
Recreational Activities: Sightseeing, photography, picnic
6. Warangal – Excellent Historical Significance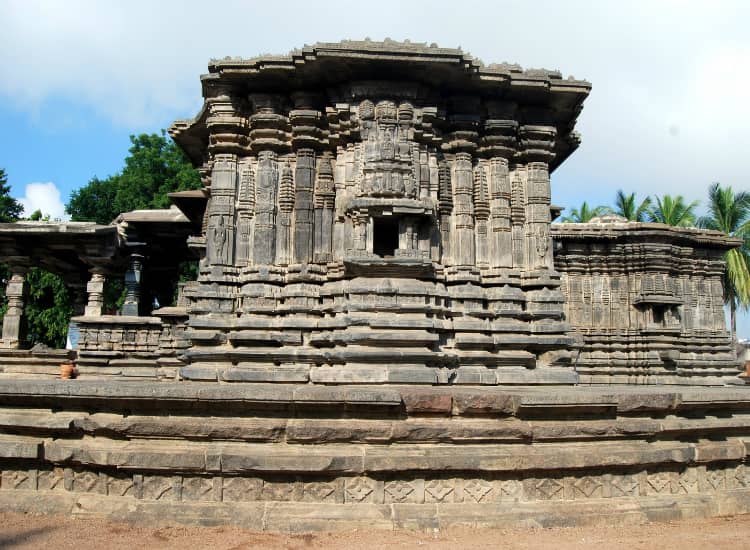 Warangal is one of the best places to visit around Hyderabad. Warangal, once the capital of the Kakatiya dynasty, was established in 1163. The city is famous among tourists as it has several markers left by the Kakatiyas, which embrace the forts, lakes, temples, and stone gateways. If you are interested in history and want to explore and know about ancient culture, then Warangal is the right choice to enjoy a perfect weekend. You can also spend some time at the Eturnagaram Wildlife Sanctuary.
Distance from Hyderabad: 145 km
Must-Visit Spots: Thousand pillar temple, Warangal Fort, Bhadrakali Temple
Recreational Activities: Enjoy the beauty of nature, Sightseeing, Exploring the famous historical site.
7. Nalgonda – Abode of Great Dynasties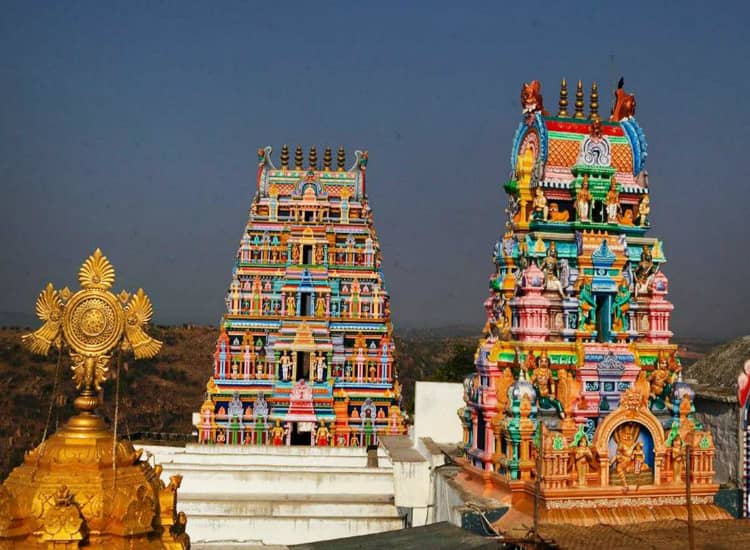 Nalgonda is a lively combination of beliefs and various cultures. Nalgonda has remained a home to many great dynasties, such as the Ikshvakus, Chalukyas, Rashtrakutas, and Bahamani sultans. Nalgonda is surrounded by several beautiful temples, including Yadagirigutta Temple, Chaya Someshwar Temple, and Kolanupaka Jain Temple. Nalgonda is located between two hills, offering a fabulous opportunity for adventure seekers.
Distance from Hyderabad: 100 km
Must-Visit Spots: Kolanupak Swetamber Jain Mandir, Yadagirigutta Temple, Bhongir Fort
Recreational Activities: Enjoy the stunning architecture of the Yadagirigutta Temple, Trekking, Picnic, and Photography.
8. Mahbubnagar – Major Diamond Industries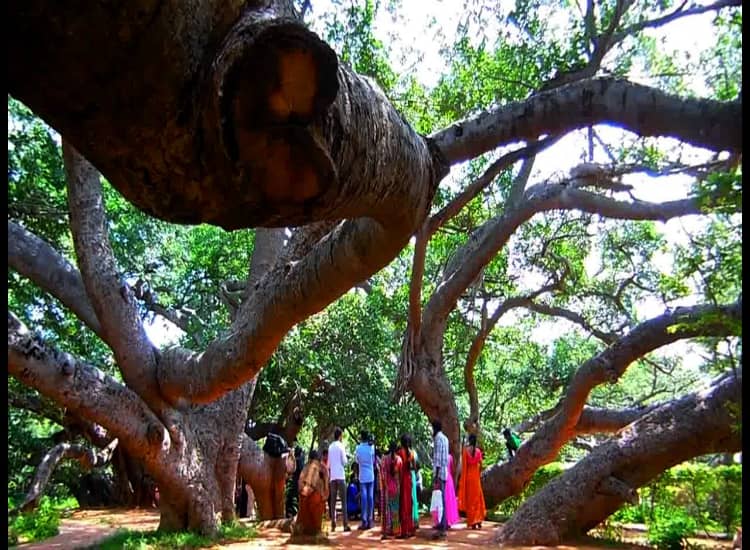 Along with many major industries, Mahbubnagar is one of the top places to visit near Hyderabad. This city is famous for several major industries, including the cotton, rice, and Golconda diamond mines. The major attraction of this town is a banyan tree which is more than 800-year-old. You can also enjoy diamond hunting here on your luck.
Distance from Hyderabad: 98 km
Must-Visit Spots: Pillalamarri Banyan Tree, Mayuri Eco Park, Mallela Teertham Waterfalls
Recreational Activities: Sightseeing, Picnic, Photography
9. Medak – Important Ancient Sites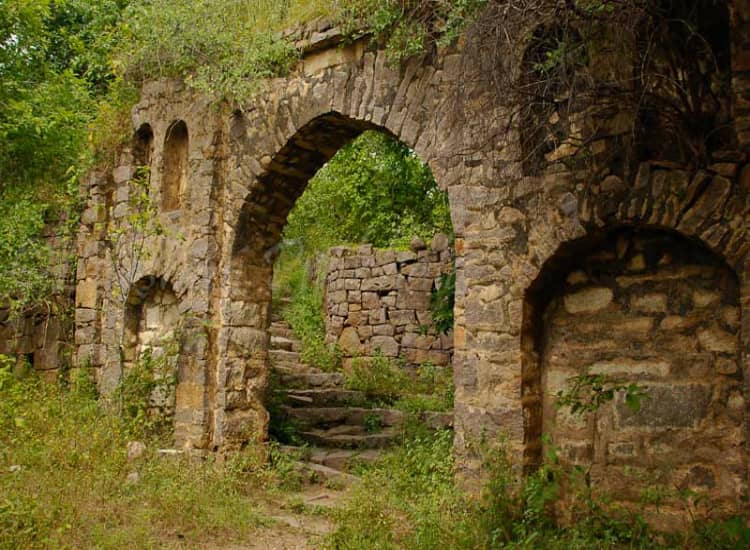 Medak Town is one of the popular places to see near Hyderabad. Medak boasts a significant historical site around Hyderabad. Enjoy your weekend by visiting several famous tourist spots across the town. Medak Fort is one of the important historical sites of this town. The fort was constructed during the 12th century by Kakatiyan ruler Pratap Rudra.
The fort is located on the top of the hill, and one must climb at least 500 steps to reach there. The fort is noted for its architectural importance, which combines Hindu and Islamic styles. The other famous spots include Medak Cathedral and Edupayala Durga Bhavani Temple.
Distance from Hyderabad: 96 km
Must-Visit Spots: Medak Fort
Recreational Activities: Sightseeing, Picnic, Photography
10. Vikarabad – Mesmerizing Scenic Beauty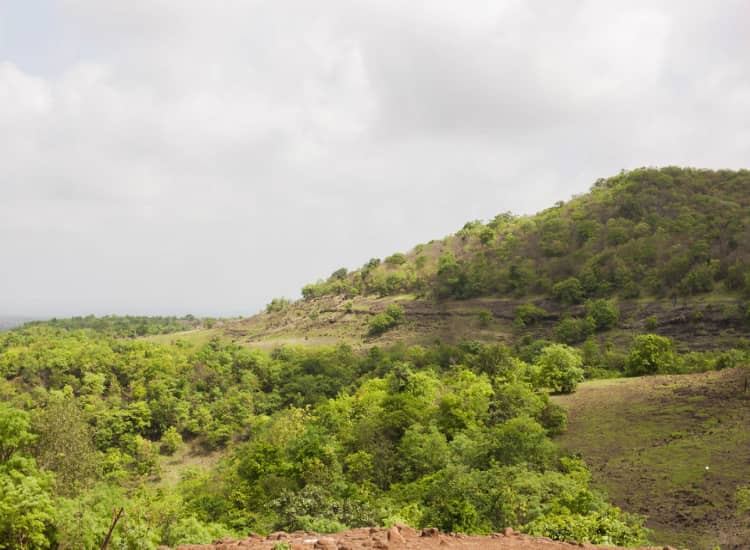 If you are a nature enthusiast and love to do adventure, then Vikarabad is the right choice to enjoy your weekend. The presence of Ananthagiri hills in this town attracts many tourists to enjoy adventure activities such as trekking, hiking, and many more. Have a stroll in the Ananthagiri forest that offers sweeping views of the valley and waterfalls. With the natural beauty, seek some blessing at Anantha Padma Nabha Temple.
Distance from Hyderabad: 75 km
Must-Visit Spots: Ananthagiri Hills Viewpoint
Recreational Activities: Camping, Trekking, Hiking
With this list of places to visit near Hyderabad, plan a trip with Hyderabad tour packages.