For the great places to celebrate New Year in India, you probably think of the likes of Goa and Bangalore.
Christmas bells are about to ring and the countdown will begin for the New Year 2023. It is usual to celebrate the New Year because every new beginning comes with great energy and positivity. Looking at the clock and waiting for the tong is one of the most awaited moments of December 31st night. Get ready to indulge in festivities and celebrate the best New Year ever! With all-new hopes, goals, resolutions, and feelings; celebrate this New Year at a new place.
Read also: Places to visit in January in India
Let's check out some of the best places to visit in India during New Year to make your celebratory season more entertaining than ever!
Here we go with the list of 11 best places to celebrate New Year's Eve in India to ring in 2023:
1. Goa
Goa is the topmost choice for New Year celebration in India. This pocket-sized paradise is one of the excellent places to enjoy an astonishing New Year bash. The magnificent beaches, gathering of high-spirited tourists, pleasant weather, and a distinct culture makes you feel that Goa is the correct choice to welcome the new year. The mixture of nature's beauty and colorful culture here is enough to set the celebratory mood.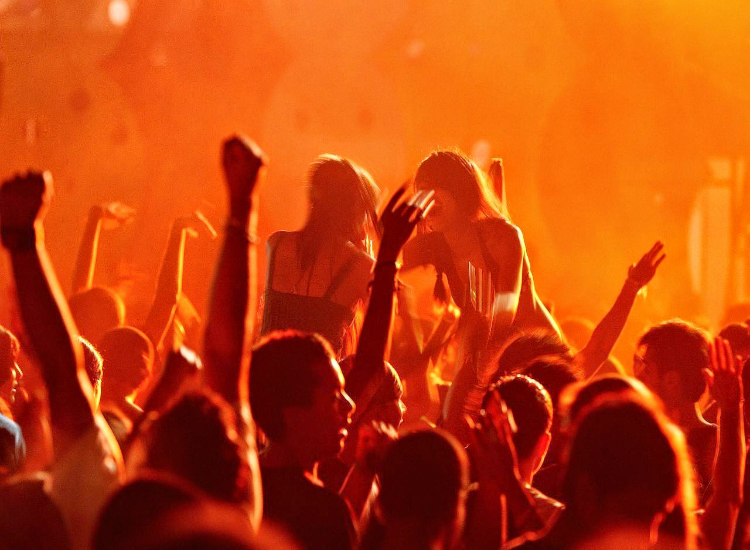 Party hard with your loved ones at famous pubs and clubs of Goa. Groove on the peppy music and let loose for a while with crazy crowds. Enjoy lip-smacking cuisines and unwind at the beaches with refreshing cocktails. Do not miss out on the firework shows on the beachside.
2. Gulmarg, Jammu and Kashmir
Get into a celebratory mood in the peaceful town of Gulmarg. Those who want to greet the New Year in the lap of nature come to this city and experience something unusual.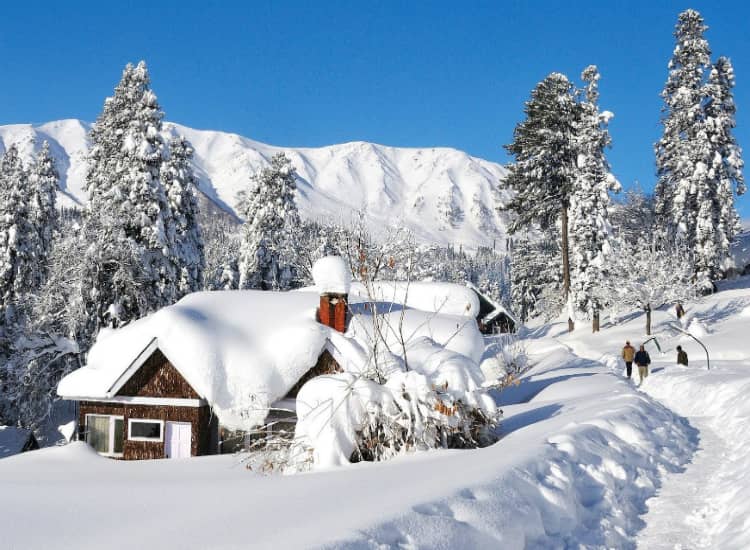 The town is especially for those who like snow and silence. Amaze your loved ones by taking them to this amazing destination. This place is a paradise for nature lovers and one of the best places to celebrate New Year in India.
[Explore Gulmarg Tour Packages]
3. Manali, Himachal Pradesh
The 'Valley of the Gods' is crowded with tourists throughout the year, but on the occasion of New Year, Manali is worth seeing. This town is a gorgeous place to begin your New Year. The fun of enjoying a bonfire along with its freezing atmosphere just doubles the fun of New Year's merriment. Let the gala times flow with family, friends, and loved ones at famous places in Manali. On New Year's eve, Mall Road is one of the ideal places to explore. You can also go shopping at the bustling markets.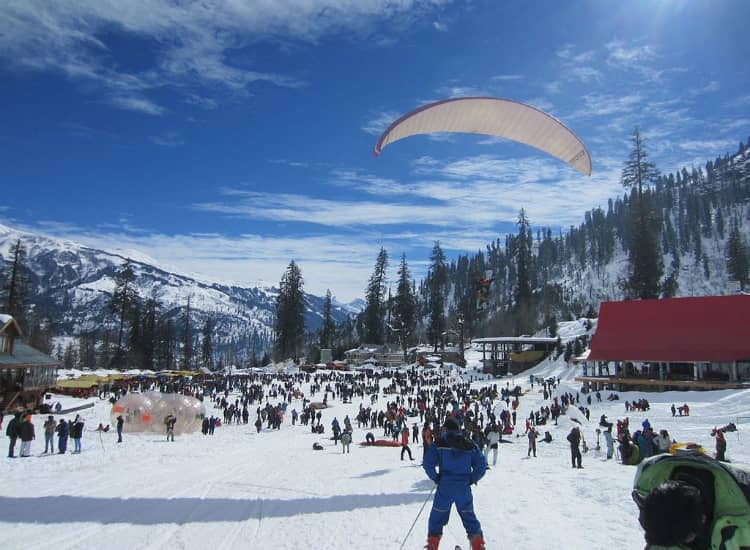 If you want to enjoy parties, visit Old Manali and experience the best of the New Year celebrations. Old Manali is known for its excellent cafes. So if your idea of New Year festivities is to go with some delectable delicacies, visit any of these eateries. Enjoy the best hippy culture at the time of New Year in Manali. You can also plan a road trip to Solang Valley and surrounding areas like Kufri. It will make you even more excited by spending time on snow-laden roads. Get the best memories of New Year's Eve this year.
[Explore Manali Tour Packages]
4. Ooty, Tamil Nadu
Want to welcome New Year in harmony or to go with the crazy crowds of India? No worries, there is no other place like Ooty with a combination of peace as well as a lively setting. This place is great for enjoying an evening in peace as well as with loud music, glitzy parties, and crazy crowds. Undoubtedly, Ooty is one of the best places to celebrate the New Year in South India.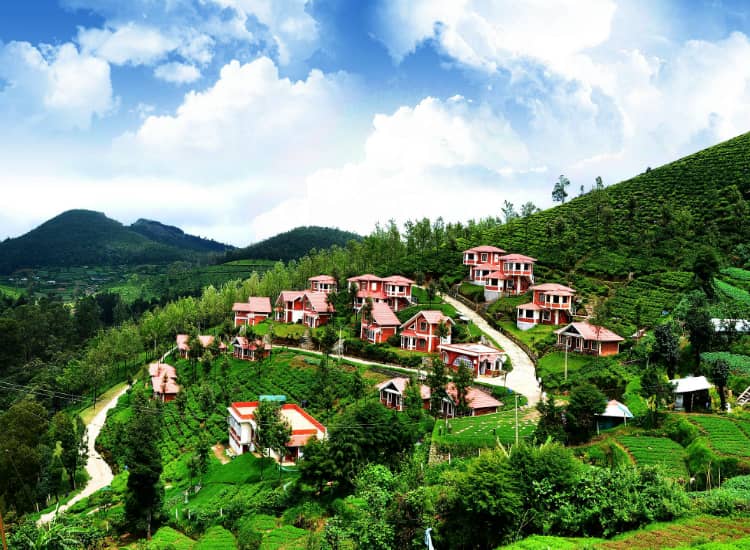 For New Year's trips in India, this may be the best idea. From family-friendly events to joyous parties, and energetic DJs to multi-course meals; there are loads of interesting ways to ring in Ooty on New Year's Eve 2023. Ooty boasts about several phenomenal venues that host New Year's events and parties.
5. Wayanad, Kerala
Wayanad, or green paradise has gained quite a lot of popularity as one of the best New Year destinations in India. This picture-perfect destination is excellent to enjoy the New Year in a peaceful environment. Feel renewed inside out on this most awaited eve of the year with various Ayurveda treatments. Roam around the lush green spice plantation or simply enjoy the scenic views.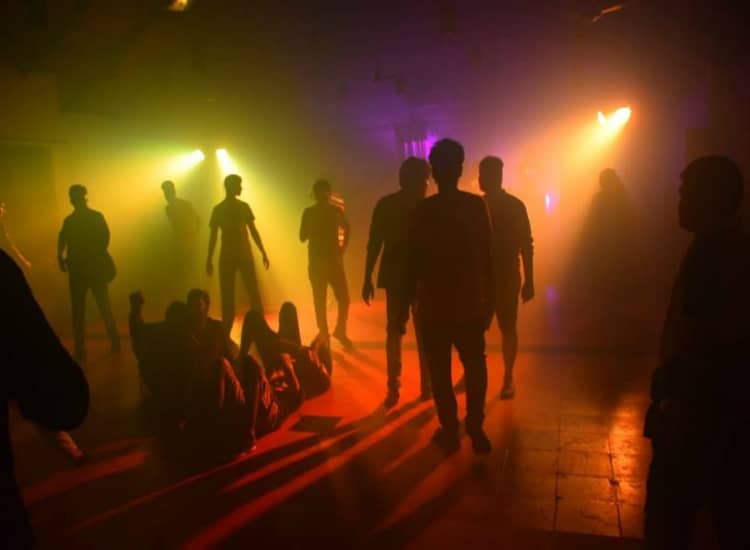 Listen to the soothing symphony of waterfalls, relax your eyes looking at the green manicured gardens, or just set up some tents at any of the open meadows in the city. Wayanad also houses several exotic resorts where you can enjoy a peaceful stay. If you are a peace lover and want to enjoy away from the loud music and maddening crowd, it is one of the best places in India to celebrate the New Year.
6. Udaipur, Rajasthan
Enjoy the upcoming New Year in the 'City of Lakes', Udaipur. It is one of the best options to enjoy with your loved ones. You can plan a visit to the city to explore palatial palaces and wander through the markets to buy amazing souvenirs. Witness the fine flavors of the royal lifestyle and countryside vibes along with some great parties to celebrate the New Year.
Related: Know Awesome Places near Udaipur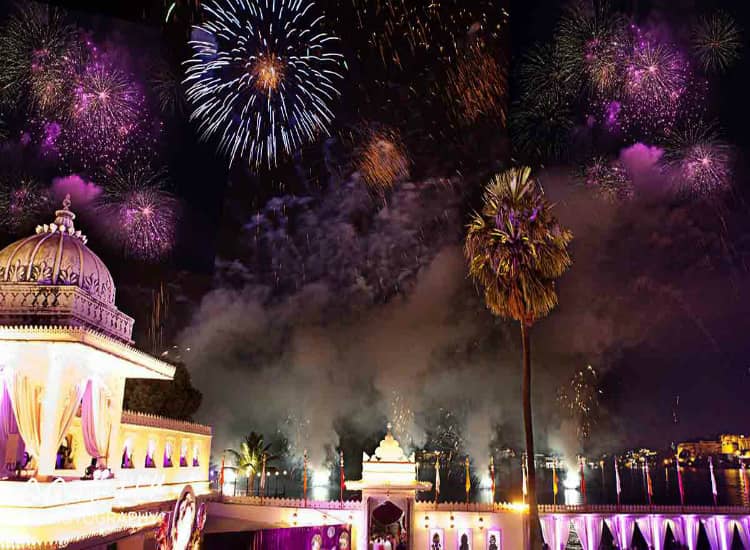 Udaipur has several resorts and clubs to enjoy the New Year with your family, friends, and loved ones that offer memorable moments. Also, this place is a retreat for those who want to live life king size. Plan and celebrate your holiday in Udaipur and have a wonderful year ahead.
7. McLeodGanj, Himachal Pradesh
This famous hill station boasts several astounding sightseeing places, classic cafes, and unique Tibetan souvenirs. The New Year celebration in McLeodGanj near Dharamshala is remarkably enjoyable. If you are looking for peaceful surroundings and want to experience a different culture then McleodGanj is one of the most beautiful destinations in India to celebrate the New Year. You can also visit places near Dharamshala to add on your trip list.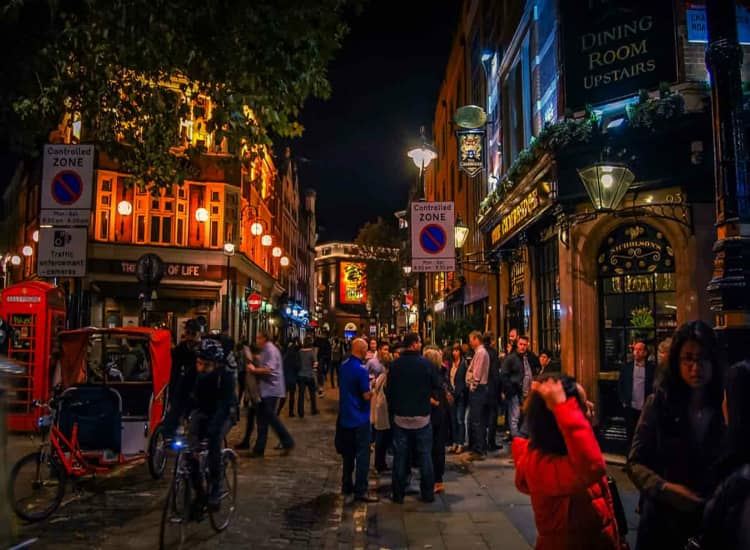 You will also find some fabulous gatherings and parties, where you can enjoy the party vibes. McleodGanj has several temples and monasteries and if you would like to enjoy a peaceful New Year celebration, visit some of these temples. Bhagsunath temple is one of the famous temples that offers you a short trek too.
8. Delhi
Enjoy the best glasses of refreshment, melody, lights, dance, and many more in the heart of the nation, Delhi. There are many options to celebrate and enjoy the New Year here. With some of the most elite and expensive parties, you can enjoy the eve in amazing lounges or Delhi's exclusive nightclubs. You can dance to the tunes of songs played by the country's best DJs in celebrity-owned clubs here.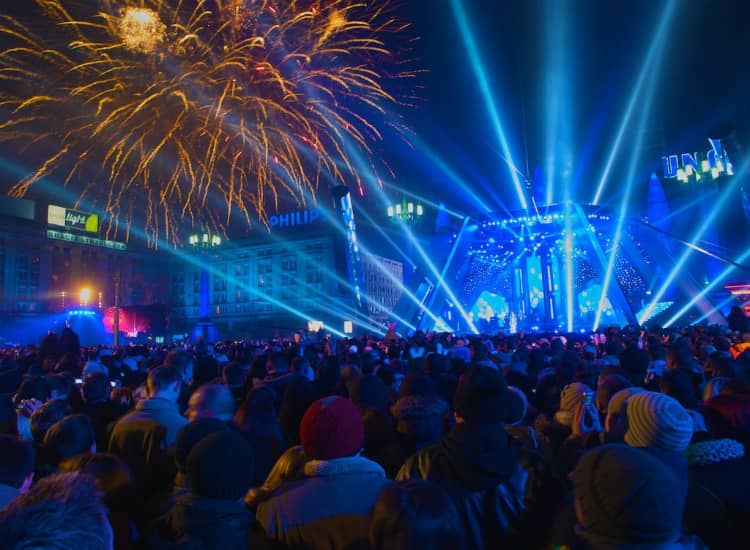 Explore the city and the prime locations of this metropolis to enjoy the best nightlife such as Hauz Khas, Connaught Place, and Greater Kailash. If you want to be a part of theme parties, book your party tickets in advance as the locations are mostly jam-packed during this time. No wonder, Delhi is one of the best places to celebrate New Year in India.
9. Kolkata, West Bengal
One of the most dynamic cities in India, Kolkata celebrates New Year with great energy. It is one of the best places to celebrate the New Year in India. People of all age groups appear to enjoy the New Year with great enthusiasm.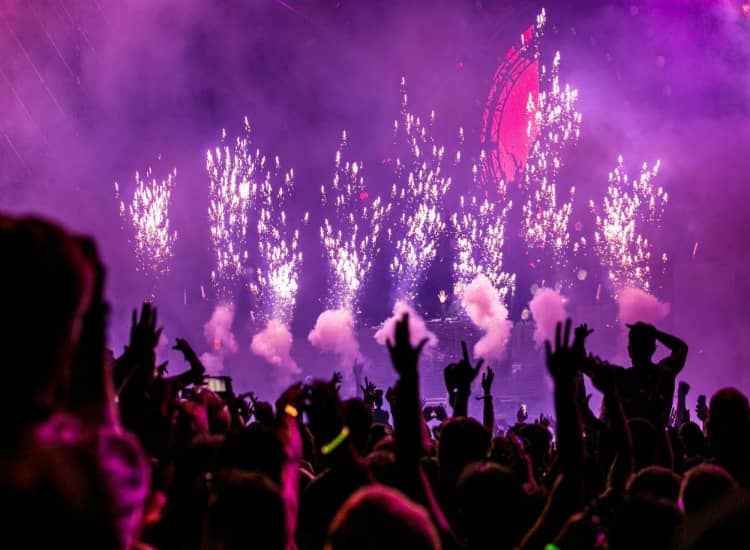 The nightclubs of the city get all set on New Year's Eve and you would not feel like stop tapping your feet all night. Leave all the worries behind and celebrate like never before in Kolkata. Enjoy the grooving music, gorge upon the delicious dishes, and have a blast! In case you haven't made your plans yet and are wishing for a winter break, then the City of Joy is the perfect destination for enjoying a remarkable New Year.
10. Bengaluru, Karnataka
Get ready to enjoy the forthcoming New Year in the IT hub of the country. With pleasant weather and a lively environment, Bangalore is yet one of the best places in India to celebrate New Year. With a lot of open spaces of lush green parks, pubs, cafes, entertainment centers, and luxurious escapes; Bangalore has a lot of possibilities to ignite your celebratory mood.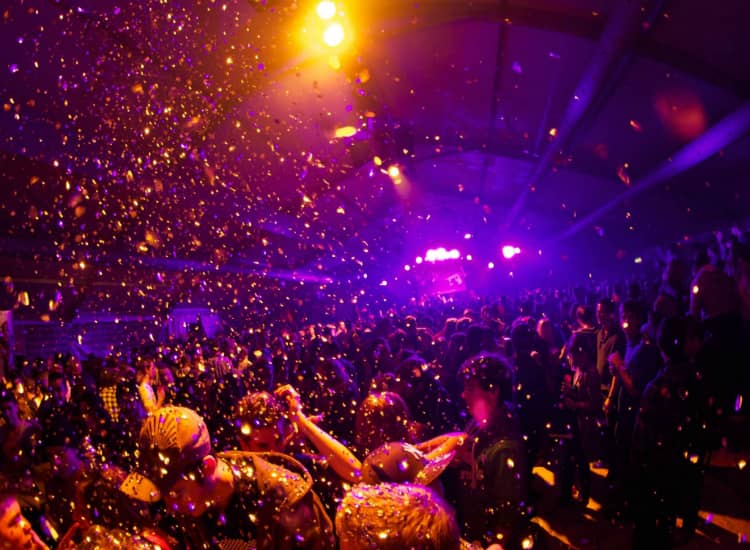 This city is packed with marvelous loungers, hotels, and resorts where you can make your new year special. Various party venues echo with music by some of the best DJs. Amazing crowds gather here, especially youth, who want to let their hair down and party hard. You can also enjoy fine dining at some of the best restaurants in Bangalore such as Smally's Resto Cafe, Nagarjuna, and The Humming Tree.
11. Pondicherry
With New Year celebrations in Pondicherry, you will be introduced to a party scene like never before. From resorts and pubs to beaches and clubs, there is a wide variety of parties. The nightlife of Pondicherry comes alive with partying. Some of the amazing ways to celebrate New Year in Pondicherry are with Port Beach Party, Beach Bash NYE, and Catamaran Beach Festival.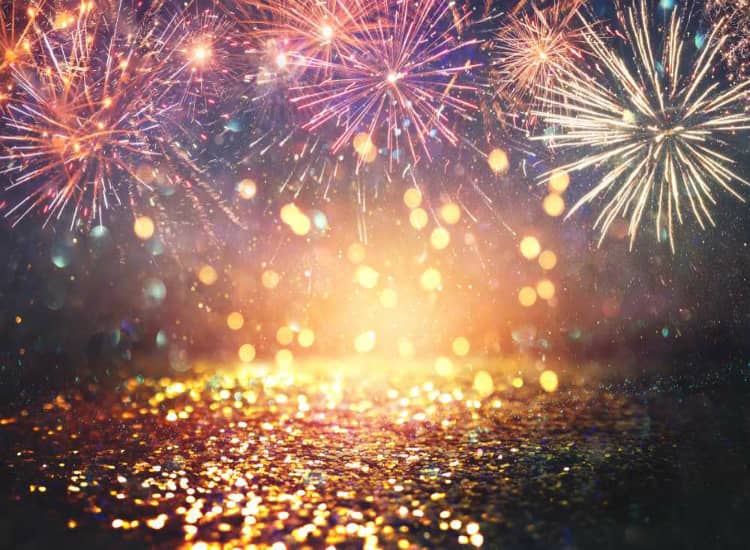 Paradise Beach, Promenade Beach Pondicherry, Ashok Beach Resort, LB2 Lounge, Pub Zipper, Umami Kitchen, Crosskeys Restropub, Gingee Salai, Seagulls Beach Resort, Aroma Gardens Auroville, Atithi TGI Grand, Chinna Veerampattinam Beach, Rock N Rolla, and Tranzland – Biggest Island Party 2023 are among the choices places to welcome New Year in style. At these venues and with such celebrations, you are sure to have a gala time. So it's time to let down your hair, grab your favorite drinks, and groove at these New Year party places in Pondicherry. Get ready to savor the best of celebrations' flavors.
Are you ready to explore these best New Year destinations in India? So, which of these places are you heading to make your celebratory season a blast? Plan your trip to one of these most interesting destinations and delight in the best party ever!