Nainital's meandering lakes, Mussoorie's obsession of Ruskin Bond, Rishikesh's scented Aarti on the banks of the Gangs – it's easy to overlook Auli for its flamboyant siblings. But to the surprise of many, this Himalayan ski resort got ahead of Alaska slopes when it comes to skiing. Secondly, the catch of Auli hill station is its cool climate year-round. Auli raves at a staggering elevation of 9,000 ft (approx.). Thirdly, the slopes of Auli turn snow-white in winters, lush green in summer, and yellowish shade in and post-monsoon. Finally, the real grandeur of Auli is the ropeway, and UNESCO crowned Nanda Devi National Park to spot Himalayan emperor – Snow Leopard. 
So is this all Auli has under its belts? The answer is no! There are plenty of things to do in Auli. A handful of them are free of cost, which you can undertake without breaking your banks. We have done the legwork for you! You just scroll on!
7 Top Activities/Things to Do in Auli | Summer, Monsoon, Winter
Your perfect checklist of 7 top things to do in Auli is here, under your nose! Checkout the whole slew of activities in the winter abode of Uttarakhand before you go:
1. Downhill and Cross-Country Skiing in Auli
Extreme Heli-skiers or beginner bunny hill seekers need no introduction to skiing in Auli. In fact, Tourism in Auli revolves around two aspects only including skiing and ropeway! Both go hand in hand in summer and winter. So head to the south-facing slopes of Auli in winters from December to February. You can even learn skiing from scratch from a freelance skiing instructor. Subsequently, opt for the 14 days skiing course arranged by Uttarkhand's Tourism Garwhal Mandal Vikas Nigam. Undoubtedly, downhill and cross-country skiing in Auli is one of the best things to do.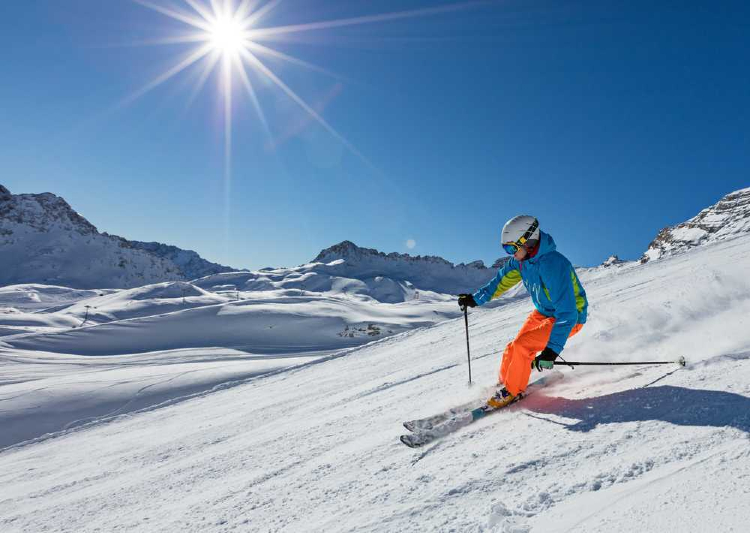 Envision yourself skiing in the Himalayan backdrops wrapped in the snow while cruising the scintillating slopes on an average of 2,520 and 3,049 m (approx.). Even in summers from March to June, the slopes of Auli are blanketed with still snow, which is a thrill quotient for skiing lovers. Moreover, the Auli is a snow-covered hill station that provides an attractive view of the Dunagiri, Mt Nanda DeviKamet, Mana Parwat, Nilkanth, Beethartoli, Hathi Parbat, Ghori Parbat, and Nar Parbat forms the picturesque backdrops.
Is Skiing in Auli Possible in Summer: Yes!
Auli Skiing Season for 14 Days Programme: ₹ 25,000 (approx.) onwards per person
Skiing in Auli Cost (Daily Lessons): ₹ 500 (approx.) onwards per person
Who Are Allowed for Skiing: Anyone above 13 years of age
Ideal Duration: 2 hours (approx.)
Read Also: Places to visit in Auli in Summer
2. Ride World's Second Longest and Highest Cable Car Ride
Aerial Tramway aka Ropeway in Auli takes passengers soaring above the height between 4,000 ft – 9,500 ft (approx.) within a few minutes. Hence, boarding an Auli Ropeway to enjoy the majestic beauty of the mountains is the top thing to do in Auli all year round. Float between the Garhwal Himalayas like an eagle in an enclosed cabin or open chair lifts according to your interests. Then, envision yourself with your beloved one in the Gondola and make her/him say "YES" for romance after the ride ends. The snow-capped peaks of Nanda Devi and other mountains are sure to spark some romance in the couple's veins.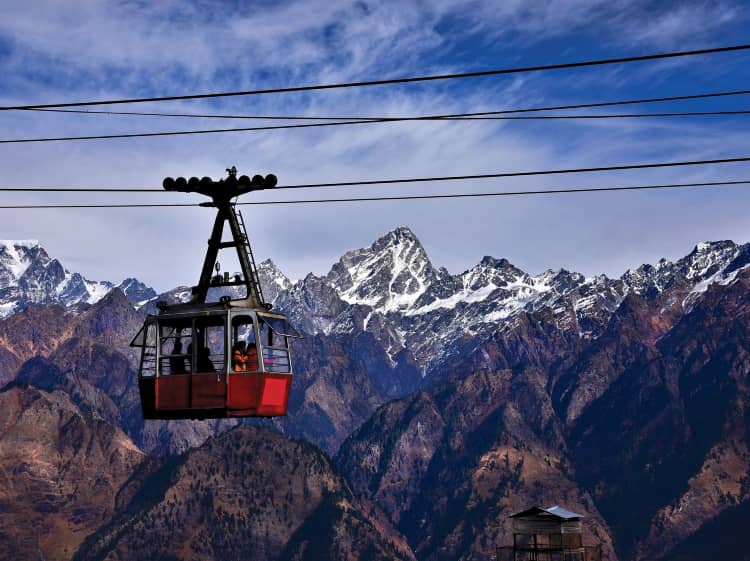 Wondering what the difference between chair cable and chair left is? Well, the chair lift is an open conveyance with 4 chairs. While the chair cable is a closed cabin. At the same time, the chair lift is only accessible from the GMVN Ski resort. Personally speaking, chair lifts in Auli are more enthralling.
Capacity of Cable Ropeway: 25 People (approx.)
Capacity of Chair Lift: 4 People (approx.)
Auli Cable Ropeway Price: Aerial Tramway cost is ₹ 1000 per person for a round trip
Auli Chair Lift Price: ₹ 500 (approx.) per person for a two-way ticket
Auli to Joshimath Ropeway Distance: 4.5 kilometers long cable car system
3. Check-Out the Auli's Claim to Fame Artificial Lake
Visit the Auli Artificial Lake irrespective of the season because it is Auli's claim to fame. Positioned next to the private Clifftop Club Hotel, Artificial Lake in Auli is the highest man-made lake to provide ample skiing opportunities to tourists, even in summers. The lake's ability to create artificial snow in summers with the help of the pump sets that carry snow to huge fans. The lake water is taken into consideration for producing snow on the slopes in summer to improve snow cover. Subsequently, the lake has a staggering elevation of 3056 m (approx.) sea level.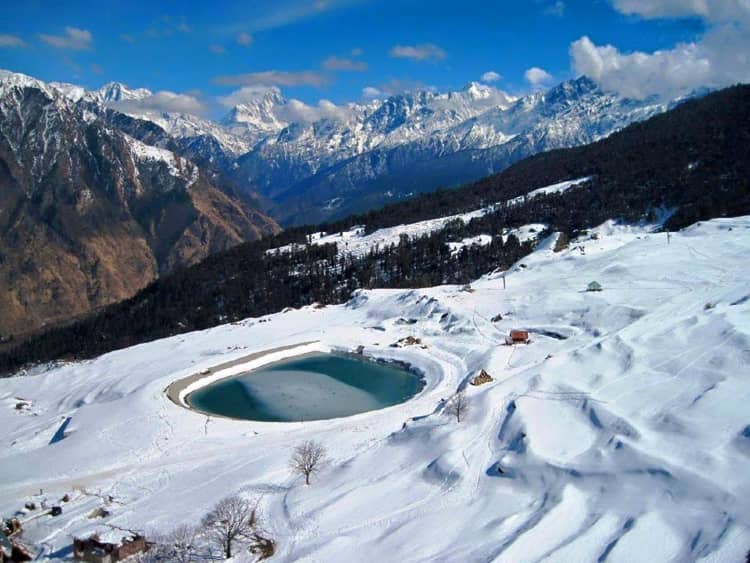 You have two options to reach the lake. Either take a short trek from the main road or enjoy the ropeway ride from Joshimath that ends at CliffTop Club. Personally, the latter option is more thrilling because you get to enjoy sweeping views of the Garhwal Himalayas wrapped in the snow no matter if it's summer, monsoon, or winter. Did we mention the meadows around the lake turn green in summer while the same gets wrapped with a thick sheet of ice in winters?
Auli Artificial Lake Trek Distance from the Main Road: 2 km/30 minutes (approx.)
Cable Car Station to Reach Auli Lake: Joshimath
Entry Fee: Free of cost
Ideal Duration: 2 hours (approx.)
Is it possible to visit Auli Artificial Lake in Monsoon: Yes! Also, witness the flowers blooming in the valley.
Read Also: Best Places to visit in Auli in December
4. Test Your Adrenaline on Kuari Pass Trek
Challenge your adrenaline with your friends or test how far your beloved one can hike with you on Kuari Pass Trek. The USP of this trek is Kuari Pass is one of those mountain passes which doesn't get buried under snow. Hence, One of the best winter treks between November to January, Kuari Pass Trek, is the place to behold the clear views of Mt Nanda Devi along with Chaukhamba, Hathi Ghoda, Neelkanth. You will pass through picturesque oak forests whose paths get drenched in thick snow in winters and lush green in summer/post-monsoon.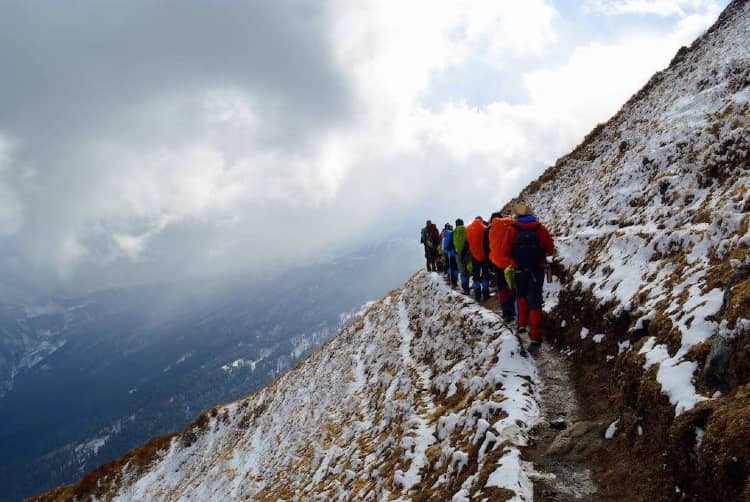 Such is the appeal of Kuari Pass Trek that India's Viceroy – Lord Curzon, went on this trail during the British establishment. As a result, some tourists and natives call Kuari Pass Trek the name of Lord Curzon Trail. At 3,876 m (approx.) Kuari Pass Trek is the winter abode of Auli for moderate level and experienced trekkers. However, if you have good stamina, amateur trekkers can also embark on this trail except for the monsoon from July to August (peak monsoon). Not to mention, a camping option is available, but we suggest you go on a trek once you join a group tour.
Duration of Kuari Pass Trek: 4-6 days (with stay option)
Starting Point of Kuari Pass Trek: Tapoban (Village Near Joshimath)
Kuari Pass Trek Length (Total): 33 kilometers (approx.)
Kuari Pass Trek Cost: ₹ 8,000 – 12,000 (approx.) per person
Difficulty Level of the Kuari Pass Trek: Moderate Level
Kuari Pass Trek Maximum Height: 12,516 ft (approx.)
5. Behold the Beauty of Unexplored Chhatrakund Lake
Is your heart like a lake – calm and still surface along with the great depth of kindness? If yes, take a hike to Chhatrakund Lake from Auli while traversing through the Gurson Bugyal. If you are looking for free things to do in Auli in any season, behold the beauty of unexplored Chhatrakund Lake on an easy hike.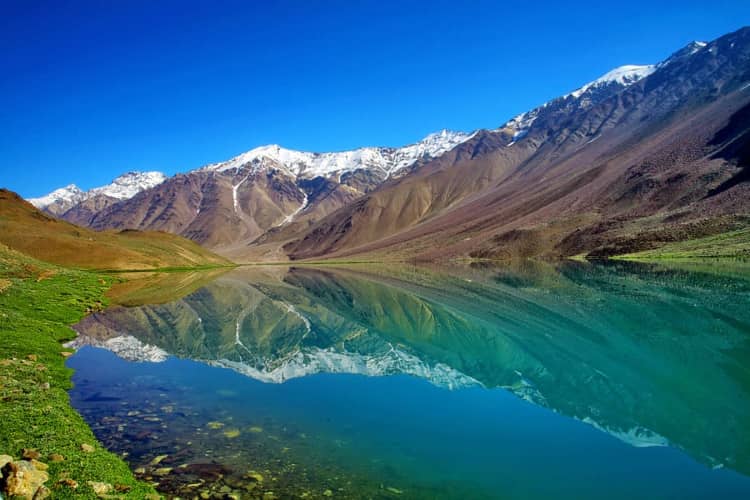 During your hike, hear the temple bells to reinvigorate your spiritual awareness in Devbhoomi – Uttarakhand. Undoubtedly, Chattrakund Lake's beauty looks like a painting, and the snowy mountain in the backdrops and the lush green meadows around you provide perfect photography opportunities.
Best Time to Visit Chattrakund Lake: All the year-round
Elevation of Chattrakhund Lake: 3,300 m (approx.)
Facilities: Paid washroom, food stalls
Distance from Auli: 5 km (approx.)
6. Reduce Psychological Stress Over Camping in Auli
Cold air, dark night, warm fire, and million stars above the head – this is how camping in Auli feels like. But campsites in Auli are particularly more hit in spine-chilling winters from November to February when thrill-seekers embark on various treks. Thus, camping and hiking in Auli go hand in hand. Even more, if you are not interested in hiking but want to savor the experience of camping, there are specific camping spots in Auli tucked in the lush green valleys.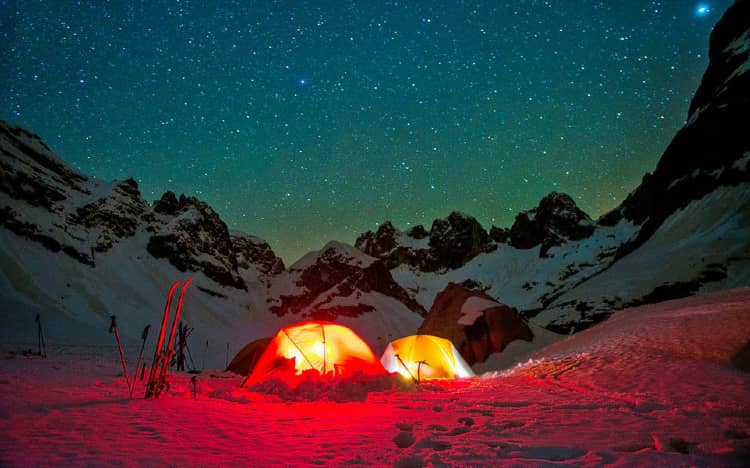 Those who have a wanderlust quotient in them indulge in camping activity in Auli except monsoon. Additionally, the campsites in Auli somehow redefine a patch of luxury with a private washroom/kitchen, 24*7 running water, and generator backup. It boils down to the fact that luxury camping in Auli is possible, but the cost would be a little bit higher. On the brighter side, traditional camping is possible when you embark on trekking trails.
Auli Camping Price: ₹ 1,000 – ₹ 10,000 (approx.) onwards per person
Best Months for Camping: Except monsoon (July to September)
7. Meet Native Himalayan Emperor and Birds at Nanda Devi National Park
Encompassing the Valley of Flowers along with it, Nanda Devi Biosphere Reserve is the abode for the high altitude flora and fauna species. For example, the Himalayan Emperor – Snow Leopard roam ferociously at 11,500 ft (approx.) elevation. Nanda Devi National Park got its name because it is encircled by the Nanda Devi Mountain, also considered sacred. Moreover, UNESCO has inscribed Nanda Devi National Park as UNESCO World Heritage Site due to its distinctive species of flora and fauna along with medicinal plants.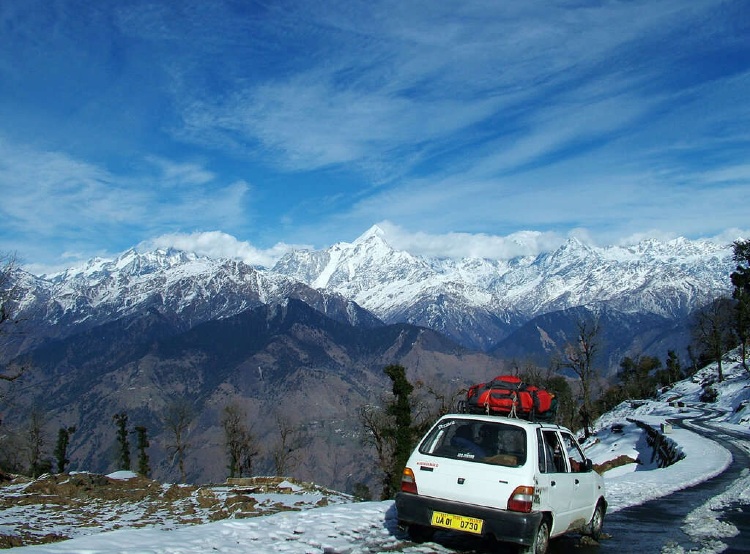 Don't forget to put on your binoculars to spot native Himalayan birds like Himalayan Flame-backed Woodpecker, Dinopium shorii. Even more, the other species of Himalayan animals like musk deer, Asiatic black bear, red fox, and musk deer are common to spot on trails to Valley of Flowers and Nanda Devi National Park. Lastly, you need to obtain a permit to enter Nanda Devi National Park and Valley of Flowers. Did we mention both the places remain close from peak snowfall month (November) to April (when the snow melts)?
When Valley of Flowers Remain Open: June to September
Valley of Flowers Timings: 6 AM – 6 PM (last entry at 3:30 PM)
Entry Fee of Valley of Flowers: ₹ 150 (approx.) for Indians, and ₹ 600 (approx.) for foreigners
When Nanda Devi National Park Remain Open: June to September
Nanda Devi National Park Timings: 4 AM – 7 PM
Entry Fee of Nanda Devi National Park: ₹ 40 (approx.) for Indians, and ₹ 150 (approx.) for foreigners
Wrapping Up
So, folks, don't you think Auli in Uttarakhand has an uncanny ability to surprise with its list of best things to do? I am surprised that we Indians don't advertise Auli globally as one of the premier skiing resorts of India when Auli has a virtual smorgasbord of unique activities to do! But, of course, you can always thank us later in the comments if you feel like we have missed any other thing to do in Auli.
Tell Me the Unique Aspects of Auli Tourism No One Talks About
Auli came onto the touristy radar in the 2000 year after it was sliced out from Uttar Pradesh. After that, Tourism in Auli flourished, and now Auli is famed as India's one of the best Himalayan ski resorts along with Gulmarg. The 9,000 ft (approx.) The slopes of Auli act as a perfect vantage point to enjoy the sweeping views of the Himalayan peaks like Nanda Devi, Mana Parvat, Dunagiri, Kamet. Furthermore, Auli snow peaks are notable as the most beautiful inner Himalayas mountains forming a continuous chain that culminates at Nanda Devi.
Auli is a peaceful meadow that urges wanderlust to develop a profound understanding of Devbhoomi legends, folklores. The Nanda Devi Peak is touted as the Patron Gods of Kumaon and Garhwal Himalayas because of the fragile ecosystem of the Nanda Devi National Park ( A UNESCO World Heritage Biosphere Reserve). From June to October, Auli is the only place in the world where the 500+ (approx.) species of high altitude plants and flowers bloom.
Both Nanda Devi National Park and Valley of Flowers National Park are inscribed as UNESCO World Heritage Sites. These two core areas are separated from each other with approximately 20 km trekking distance. Moreover, there is also a combined buffer zone! Together there are roughly 20 peaks and 40 trekking routes.
Even more, Auli enjoys the proximity to the administrative town of Joshimath, which clings to the other side of the Auli Valleys. Keep in mind that people confuse Auli with Joshimath, but both are different. Auli is a hill station, while Joshimath is a town and the starting point of the Auli Ropeway. ITBP (Indo Tibetan Border Police) guards the highest point of Nanda Devi, where common humans can't even stand. The peak is surrounded and shares its border with the China Himalayas also!
People Also Ask Questions Related to What to Do in Auli
Days enough for Auli Tour: 3-5 days
Summer months in Auli: Mid March to June
Average Minimum and Maximum Summer Temperature: 10 to 20 degrees celsius
Winter months in Auli: November to February
Average Minimum and Maximum Winter Temperature: -4 to 7 degrees celsius
Nearest Railway Stations to Auli: Haridwar Junction, Rishikesh Junction, Dehradun Junction
Nearest Domestic Airport to Auli: Jolly Grant Airport, Dehradun
Nearest International Airport to Auli: Indira Gandhi International Airport, Delhi
Faq About Things to Do in Auli ( Summer, Monsoon, Winter)
Q. Are skiing lessons available in Auli throughout the year?
Ans: Skiing lessons in Auli can be learned from November to February and even March. However, it highly depends upon the snowfall.
Q. Which is the nearest town to Auli?
Ans: Joshimath is the closest town to Auli. Subsequently, Joshimath is the starting point of the ropeway ride to Auli and vice versa.
Q. Can I reach Joshimath to Auli by road in December, January, February?
Ans: Particularly speaking, December and January are not suitable for road travel to Joshimath to Auli (1.5 hours) because snowfall tends to block the road.
Q. What are the best things to do in Auli in winter?
Ans: Winters hit Auli from November till February, but the guaranteed snowfall is from December to January. As a result, snowboarding, skiing, and snowball fights are the best things to do in Auli in the winters.
Q. How to Reach Auli from Rishikesh?
Ans: One needs to board a bus to Joshimath first in order to reach Auli. After that, reach Auli by ropeway or road journey. Depending on your preference.
Q. Can I stay near Artificial Auli Lake?
Ans: Yes! You can stay at the Artificial Auli Lake at the Clifftop Club.
Q. What are some free things to do In Auli?
Ans: Trek to Chattrakund Lake. It is a sweet water lake that is not a hefty trek and requires a few kilometers (4 km) of trekking from Auli's Clifftop Club.
Q. Which trek in Auli offers free entry?
Ans: Gurso Bugyal Trek in Auli offers free entry to the hikers. But do review the monsoon conditions before embarking on the trek from July to September.
Q. Which is the offbeat place for camping in Auli?
Ans: Kwani Bugyal is around 12 kilometers from Gurso Bugyal and is one of the offbeat places for trekking and camping in Auli at an elevation of 10,991 feet (approx.).
Q. Is the ropeway in Auli operational in monsoon?
Ans: Yes! Auli ropeway is operational in monsoon, so it goes without saying that gondola rides in Auli during rainfall are icing on the cake.
Q. Is Auli the base camp for treks in Uttarakhand?
Ans: Yes! Auli bills itself as the base camp for many treks, including Kuvari Pass, Tapovan, Gurso Bugyal.
Read Also: Honeymoon places in Uttarakhand