Put on your photography gear to capture the essence of Uttarakhand's beauty at the best places to visit in Auli.
Those who love holidaying in the mountains have once in a while heard about Auli. It is a Himalayan Ski Resort and a beautiful hill station in the Chamoli district of Uttarakhand, which provides almost every kind of adventure for wandering souls. The views of Nanda Devi and Nar Parvat mountains could be visible from Auli's vantage or ropeway points. The elevation of Auli is 2,909 m (approx.), making it a calming snowy place to visit in winters and moderate colds in summers. When you are in Auli, get mesmerized by the stretching meadows, and snowfall in winter. The vast assortment of deodar, pine, oak, and coniferous forest makes Auli a photograph-worthy place to visit in Uttarakhand.
Take a look at our handpicked selection of the 11 best places to visit in Auli 2022
1. Narsingh Temple
Type of Attraction: Spiritual
Dedicated to: 4th incarnation of Lord Vishnu (Narasimha Avatar)
Timings: 6 AM – 7:30 PM
Entry Fee: Free of Cost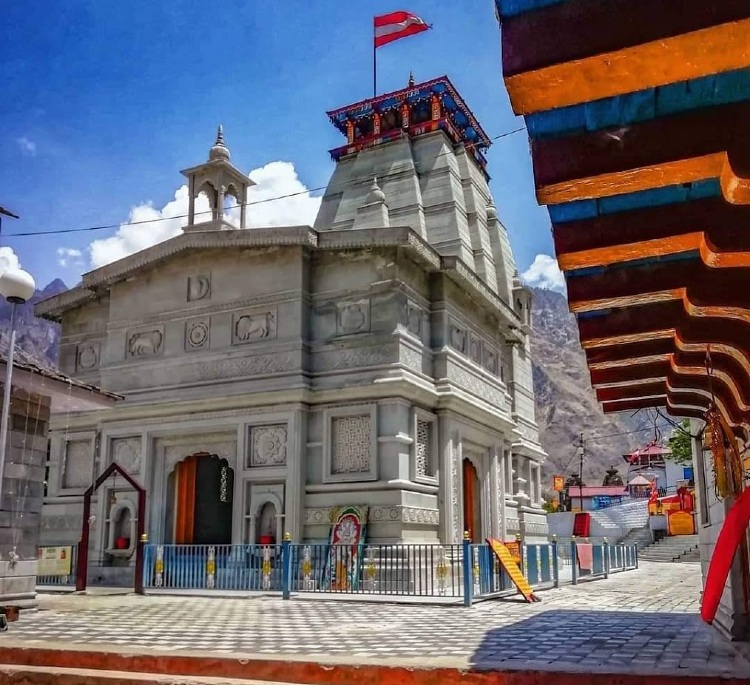 In the lower Bazar of Joshimath, Narsingh Temple is situated. Narasimha deity in Uttarakhand is fondly worshiped in the form of half Lion and half Moon. The legends of Narsingh Temple say Saint Shri Badrinath used to reside here in the winters. The next legend believes that the temple was founded by the Pandavas. Narsingh Temple is a famous spiritual tourist place to visit in Auli. You can take blessings of Lord Narsingh in only summers or winters because roads to reach the temple get blocked in the monsoon due to landslides. Narsingh Jayanti and Holi are a few popular festivals you can attend in Narsingh Temple
2. Auli Ropeway
Ropeway Distance Covered: 4 kilometers (approx.)
Number of Passengers Can be Accommodated: 25 people
Timings: 8 AM – 5 PM
Ticket Price: 1000 INR (approx.) round trip
Auli Ropeway is an experience to behold because it connects two hill stations – Joshimath and Auli. The experience of seeing such a beautiful place from a height is unmatchable. This ropeway is about 4 km. Is long. It is the longest ropeway in Asia after Gulmarg ropeway. The ropeway starts moving slowly, expressing your happiness. There is a mixed experience of fear and happiness in it. When the trolley reaches the highest point, only the mountains are seen at the far end. Mountains touching the sky and dense forests will be seen below.
You will also see Elephant mountain on the journey of this ropeway. It looks like an elephant insight, hence called Elephant Mountain. Another mountain will appear on your right, called Queen's Hill. That mountain is somewhat like the crown of a queen. If you proceed towards it, then the view of Nanda Devi bathed with milk on a ropeway journey will take your breath away!
3. Joshimath
Joshimath is one such beautiful city in the litigants of Uttarakhand, where if you stay for a few days, you won't get over its charm and crave it to visit again. This city of Uttarakhand is nothing short of a dream home. Joshimath is located in the Chamoli district of Uttarakhand at an altitude of 6000 feet (approx.) above sea level. This beautiful town is surrounded by snow-capped mountains from all sides.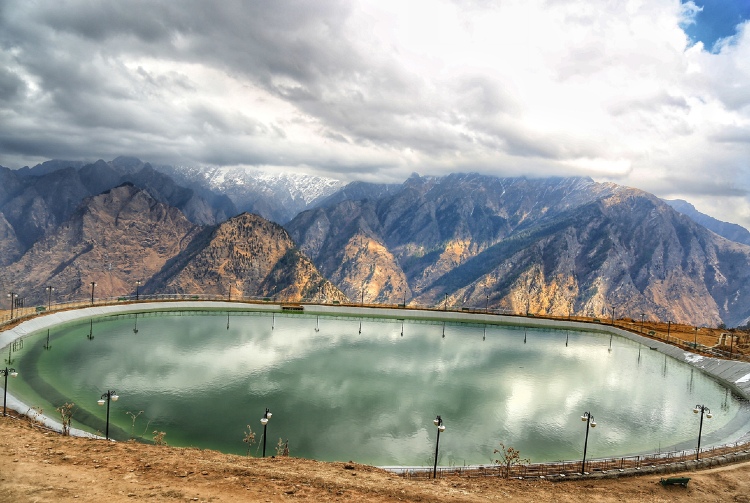 This city is a very sacred place for Hindus. Adi Shankaracharya attained enlightenment at this place. It was here that he established the first of the four monasteries. In the winter, Badrinath's throne resides here and is worshiped. Earlier, this place was known as Jyotishimath. Over time, it came to be known as Joshimath. Joshimath is home to many beautiful places, and people come here to see its immaculate beauty in the form of waterfalls, temples, and treks.
4. Auli Artificial Lake
Best time to Visit: Early summers, monsoon, and extreme winters
Entry Ticket: Free of Cost
Distance from Auli Bus Stand: 12 kilometers (approx.)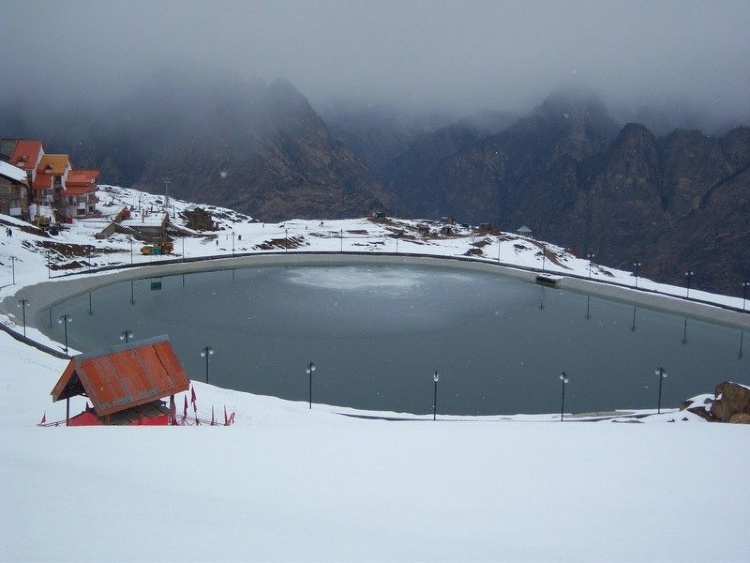 You don't need to go European destination for that perfect Instagrammable lake shorts shrouded with snowflakes. There is an Artificial Lake in Auli near the private hotel Clifftop Club, which is the highest man-made lake by name. Shutterbugs can capture the breathtaking views of the Nanda Devi Hill from Auli Artificial Lake. The government has made ample arrangements to boost tourism around the lake by installing fake snow during summers and monsoons on a ski track located next to the lake. You can reach Artificial Lake on a ropeway from Joshimath or by small trekking from the road. For European feels in Uttarakhand, this lake is a must-visit attraction in Auli.
5. Gurso Bugyal
Distance from Auli: 3 kilometers (approx.)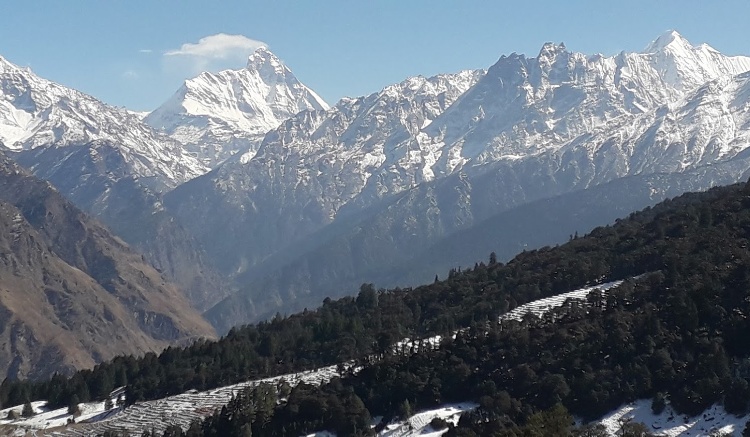 Gurso Bugyal is a beautiful meadow dotted with dense forests of conifers and oaks. This high-altitude grassland gets covered with snow in winters and lush greenery in summers. It is usually a trek in Auli that passes through apple orchards, quaint villages, and hot springs. If you have an appetite for trekking, Gurso Bugyal Trek is a great option for camping amidst the river streams. On the summit of the trek, the 360 degrees Himalayan peaks views are a treat to the soul. Such staggering is the elevation of Gurso Bugyal that the majestic ranges like Trishul and Nandadevi could be easily visible.
6. Chattrakund
Distance from Auli Bus Stand: 22 kilometers (approx.)
Distance from Auli: 5 kilometers (approx.)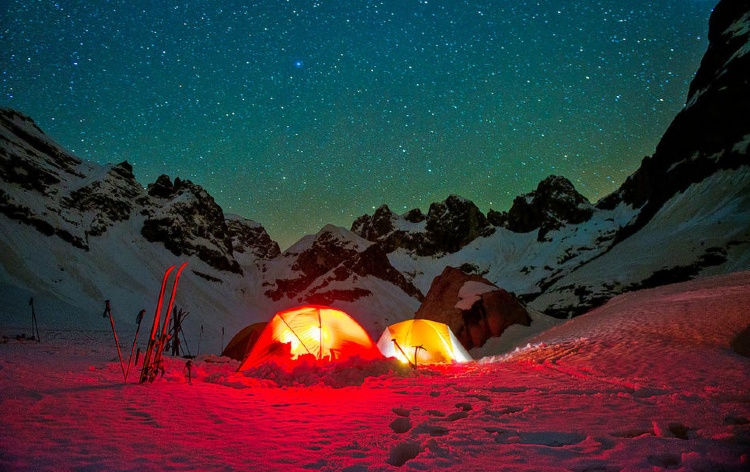 Chattrakund is a shimmering lake that is not that popular place to visit in Auli but should be for good reasons. Here you can witness sunrise on a chilly winter morning. Pose for the sunset during the dusk hours with your beloved ones. Capture the changing hues of the sun turning from orange to pink. This small lake is surrounded by deodar, oak, and pine trees, making it a lush green paradise. The best time to visit Chattrakund Lake is in the morning or before evening.
7. Chenab Lake
Distance from Auli Bus Stand: 10 kilometers (approx.)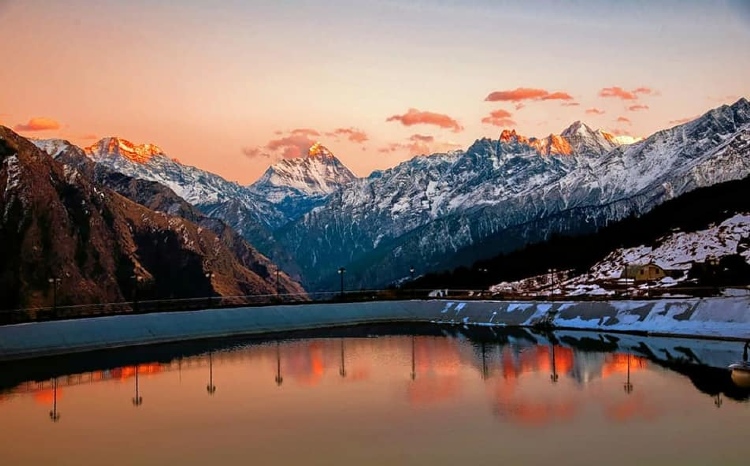 Do you love the company of untouched nature? If yes, then head to Chenab Lake between May to October. Foot option or trekking is only one way to reach the lake. The lake provides grand and magnificent green views of the forests and valley. This lake is also artificial, which is created with an intent to boost tourism. Chenab Lake is a picturesque place where the skiing area is peasant dotted around pine trees.
8. Trishul Peak
Best Time to Visit: November – March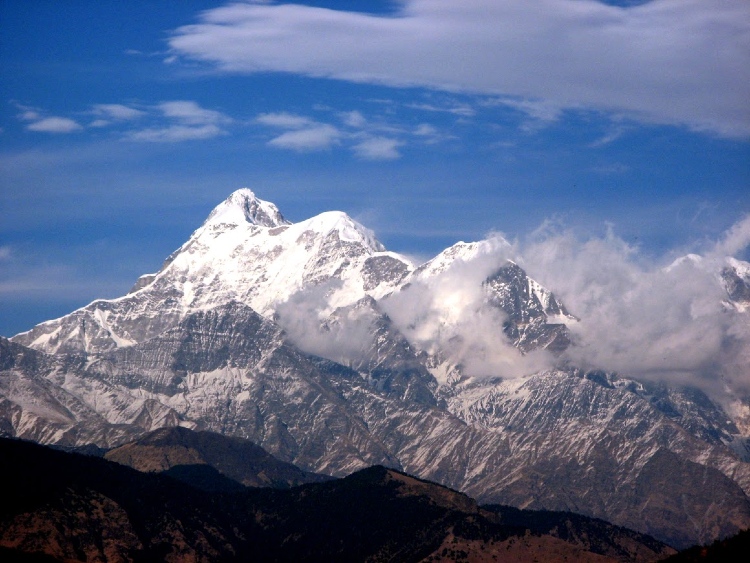 Climbing Trishul Peak is not for the faint-hearted people. If you are a novice trekker, this is one of the best tourist attractions in Auli to unlock 270-degree views of the snow-capped hills. You can have a crystal clear view of the Nanda Devi from Trishul Peak and have an excellent view of the Auli town. You must embark on Trishul Trek under the expert tour planner because the trek is difficult and requires a challenging climb. Nature shows its best color on Trishul Trek during sunset or sunrise.
9. Vridh Badri Temple
Distance from Joshimath: 8 kilometers (approx.)
This temple in Auli holds strong significance in Hindu mythological manuscripts. Many believe that it is the same place where Lord Vishnu appeared in front of Sage Narada in the avatar of an old man when he was doing penance.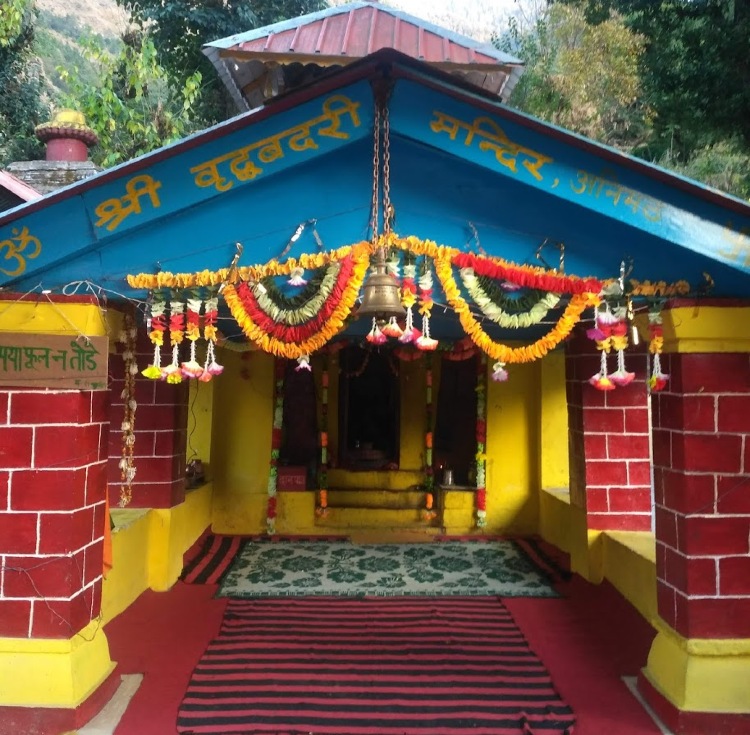 The Vridh Badri Temple has a joyous yet spiritual environment where you can seek the blessings of Lord Vishnu. This temple is a part of the Badrinath trek, and it is located at an elevation of 13,80 m (approx.). You can easily visit this temple from May to October and November to February except the monsoon.
10. Nanda Devi National Park
Nearest Airport to Reach: Jolly Grant Airport, 295 kilometers (approx.)
Best Time to Visit: May – October, and June – September
Touted as one of the notable summits of the Himalayas in Uttarakhand is Nanda Devi National Park. The staggering elevation of this national park is 25,643 ft (approx.), and Nanda Devi National Park houses exotic and unique flora and fauna within it.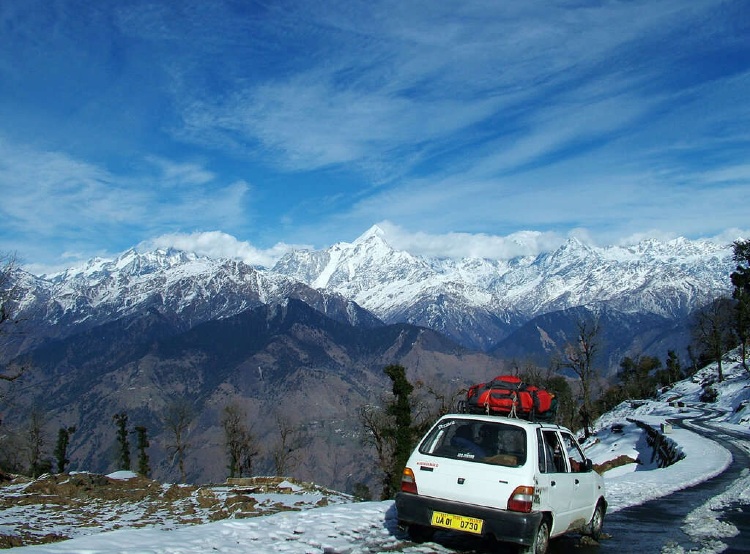 You can come across the rich vegetation of rhododendron and spot the Himalayan emperor like Snow Leopard and other animals like Himalayan Musk Deer. The Nanda Devi National Park is also home to the avifauna communities, and therefore, it is considered a treasured piece of heaven in Auli.
11. Kwani Bugyal
Distance from Auli: 13 kilometers (approx.)
Kwani Bugyal is yet another famous camping spot in Auli which you should definitely visit from June to September. The elevation of this place is a staggering 3350 m (approx.) which provides enchanting trekking trails for adventure sports lovers.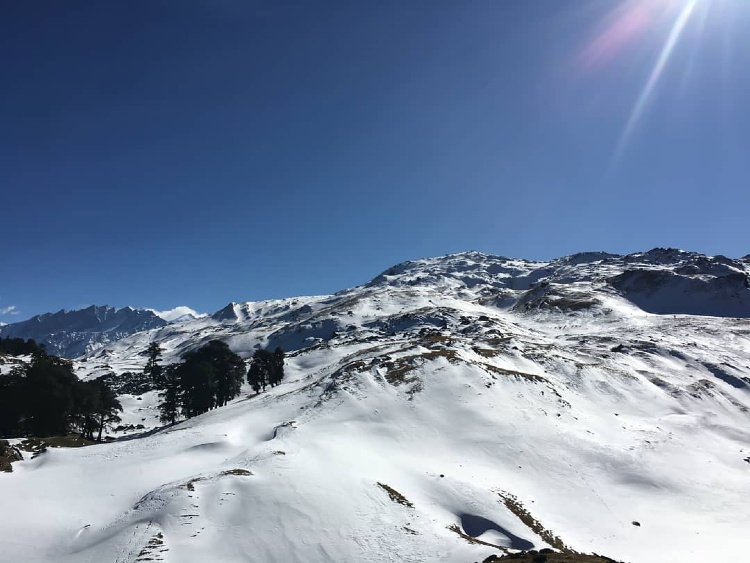 Kwani Bugyal is often visited in early summers or winters for the best camping experience admiring the snow-covered peaks of Nanda Devi. You can embark on this trek from Auli while admiring the panoramic vistas and inhaling the fresh mountain air.
Read Also : Skiing in Auli