A mix of enchanting landscapes and unmatched natural charm is what reflects the beauty of Sakleshpur. If you are looking for the best places to visit in Sakleshpur, then you have landed at the right place. Here is the list of top attractions in Sakleshpur, where you can spend your vacation and make it extraordinary. This small town is settled in the foothills of the Western Ghats in the region of Malnad and offers a breathtaking view that will blow your mind.
This picturesque hill station offers delightful experiences and a paradise for nature lovers and trekking enthusiasts. Lush green hills are covered by coffee plantations, enchanting waterfalls, and spectacular mountain hikes. No doubt, it is one of the most attractive hill stations in India. Get an extraordinary experience by visiting these top tourist places to visit in Sakleshpur.
Here are Some Top Places to Visit in Sakleshpur during Summer:
1. Manjarabad Fort
It comes with no surprise that this exclusive fort has seized the first spot in the list of top tourist places in Sakleshpur and is counted as one of the unique forts in India. It exhibits the excellence of Islamic architecture that showcases a fascinating octagonal design with eight walls. It was built by Tipu Sultan in 1792 and used as a protection for Tippu Sultan's army against the British. It is located on the hill with an altitude of 3,240 ft and gives an appealing view of the surrounding area. The aerial view of this fort offers an astonishing star-shaped figure. You can get a glimpse of western Ghat from this star-shaped fort and will be surprised by looking at the sight of the Arabian Sea.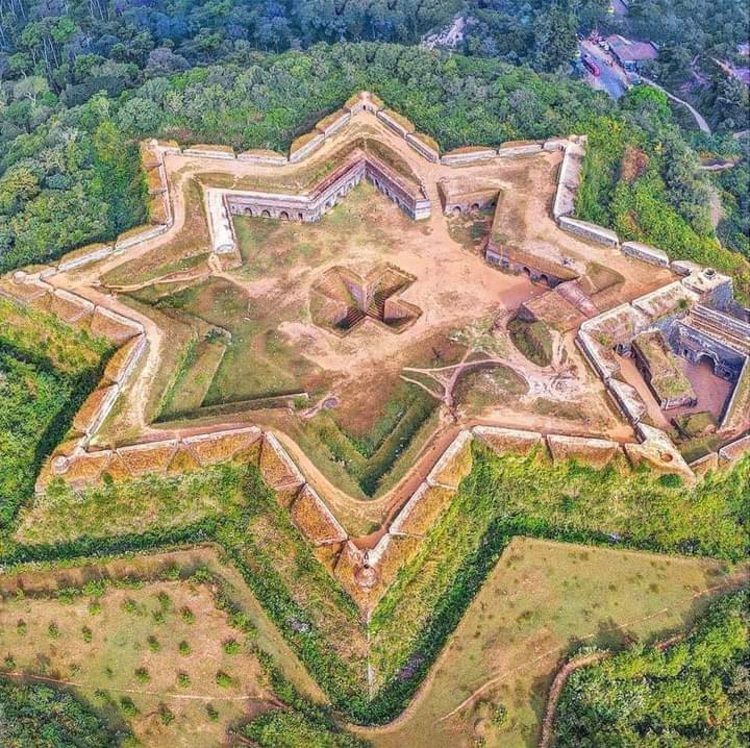 Fun Facts about Manjarabad Fort:
There were two cellars constructed next to a deep well. These vaults are underground rooms used to store gunpowder, but the best thing about these rooms is that they remained cool yet during the summertime.
It is believed that the tunnel inside the fort leads to Srirangapatna.
The name of fort Manjarabad is derived from the word Manju which means mist or fog in Kannada.
Best Time to Visit: The pleasant time to explore this fort is between June to February.
2. Bisle View Point
With a sheet of greenery all around dotted with stunning waterfalls and rivers, Bisle Viewpoint is one of the most prominent attractions in Sakleshpur. No wonder, it offers a memorable time for nature lovers and is widely famous as a perfect sightseeing spot. You can behold the charming view of the Western Ghats from the Bisle View Point on your Sakleshpur tour.
You can catch the enchanting view of three mountain ranges: Kumara Parvatha, Pushpagiri, and Dodda Betta. The forest department has built a shelter for tourists to sit and appreciate the view. It is one of the best places to visit in Sakleshpur for adventures like trekking because Bisle Reserve Forest is also located here, where you can find a diversity of flora and fauna. You can take a walk through the forest and spot diverse wild animals like elephants, monkeys, peacocks, and spotted deer.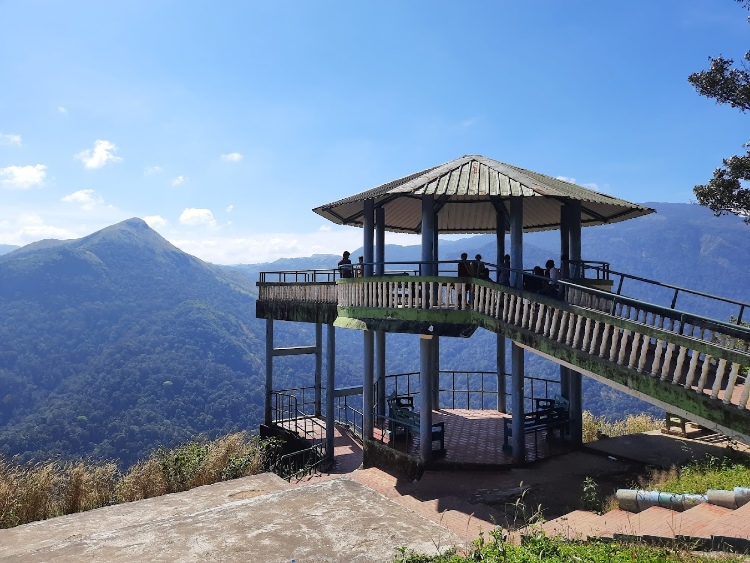 Fun Facts about Bisle View Point:
The people who are living in nearby villages protect these rich forests.
It is counted as a unique forest region in Asia.
Best time to Visit: The ideal time to enjoy the beautiful view from the Bisle View Point is between September to December.
3. Pandavar Gudda
You can add a layer of adventure to your itinerary for the Sakleshpur tour by visiting this place. Pandavar Gudda is a place that holds significance from the Hindu mythology point of view. It is said that Pandavas of the epic Mahabharata stayed here during their exile. But, currently, it is one of the most popular treks in Sakleshpur, where you can also sense the incredible past by visiting the 1000-year-old temple-the Betta Byraveshwara. Get the majestic view of the landscape at the time of sunrise and sunset from this place. Whether you want to enjoy a picnic with your loved ones or you want to satiate your adventurous soul, this place will never disappoint you in any sense.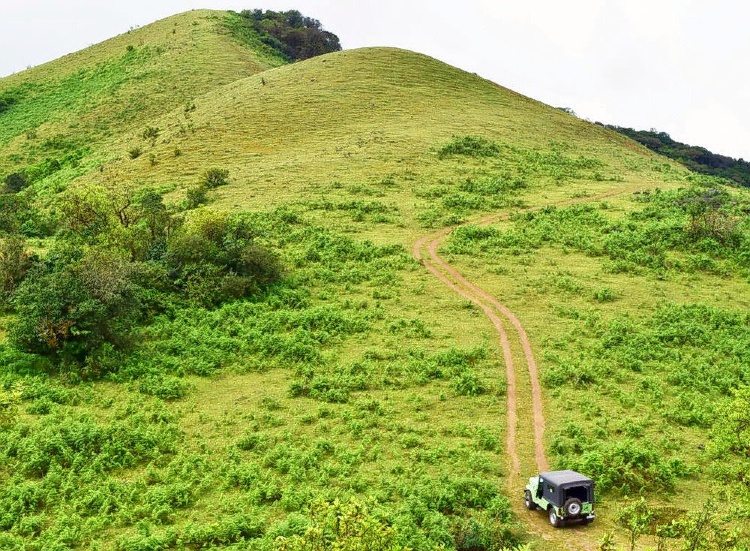 Fun facts about Pandavar Gudda:
It was clearly stated in the Bhagavad Gita about this place that Pandavas stayed here during their vanvas.
Best time to visit: Visiting here in the rainy season is recommended as the landscape is most magnificent during this season.
4. Hadlu Waterfall
If you are willing to plan your next vacation in Sakleshpur in the summer, then Hadlu Waterfall is a must-visit place for you. This place offers a spectacular sight of nature in its glory, and one of the top places to visit in Sakleshpur. Pump your adrenaline rush by visiting this place as it is one of the popular trekking destinations of this hill station in the Western Ghats. You can reach this cold waterfall by trekking through the verdant coffee plantations and lush green forests. It is a great place to come up with friends and families to weave some unforgettable memories. Getting rest from the bustling city by visiting this waterfall is one of the best things to do in Sakleshpur.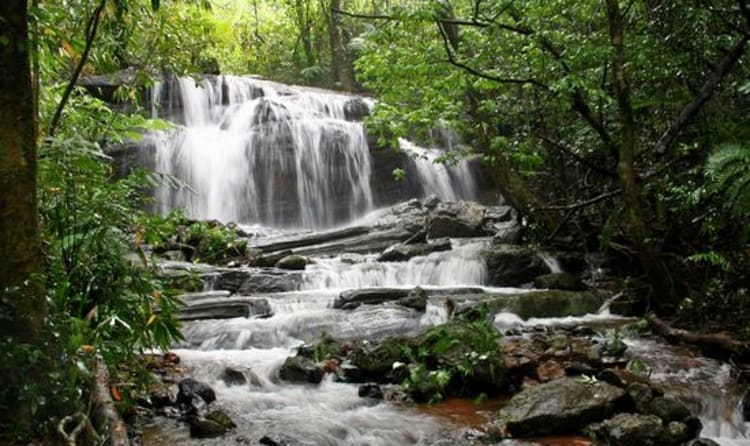 Fun facts about Hadlu Waterfall:
This waterfall gushes through six stages, and for travelers, it is a must-try activity to take a bath under the chilly waters of this waterfall.
Best Time to Visit: The season of rain is the perfect tie to witness the landscape at its best.
5. Jenukallu Gudda Hill
Being at the second top highest peak in Karnataka, this place allows you to capture the captivating view of the western ghats. If you want to challenge your adventure-seeker soul or you keep a soft corner in your heart for trekking then, this is one of the best adventure things to do in Sakleshpur. Jenukal Gudda Hill is surrounded by abundant evergreen forests and many coffee and tea plantations. No doubt it is heaven for nature lovers. The breathtaking view of this hill makes it one of the best tourist places near Sakleshpur. You can take back the unforgettable memory of this trip and make it exceptional by catching the majestic sunrise or sunset from here.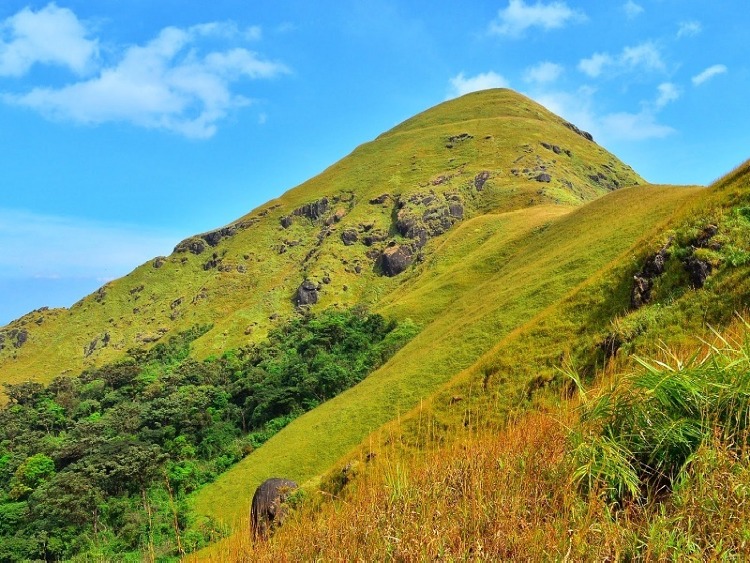 Fun facts about Jenukal Gudda Hill:
Jenukal Gudda Hill is also known as Honey Stone Mountain
You can catch the view of the Arabian Sea from here on sunny days.
Best Time to visit: The ideal duration to enjoy this hill is between October to March. The climate is perfectly matched and gives you a delightful experience of sightseeing.
6. Sakaleswara Temple
This temple is well-known because of its ancient architectural art, and one of the tourist attractions in Sakleshpur. This beautiful temple exhibits the excellent craftsmanship of Hoysala architecture. It was built between the 11th to 14th centuries and reflects the beauty of architecture. Sakaleswara Temple one of the remnants of the period when the Hoysala Empire was at its zenith in South India. Even though it is smaller than the other temples of South India, it offers magnificent beauty in every sense. It gives a mesmerizing view as it is settled on the banks of River Hemavathi and has a massive statue of Lord Shiva that grabs the attention of everyone. The temple is the best destination in Sakleshpur to get a spiritual escape. The temple is far and wide famous for Ratha Yatra that holds a place every year in February(on Full moon night).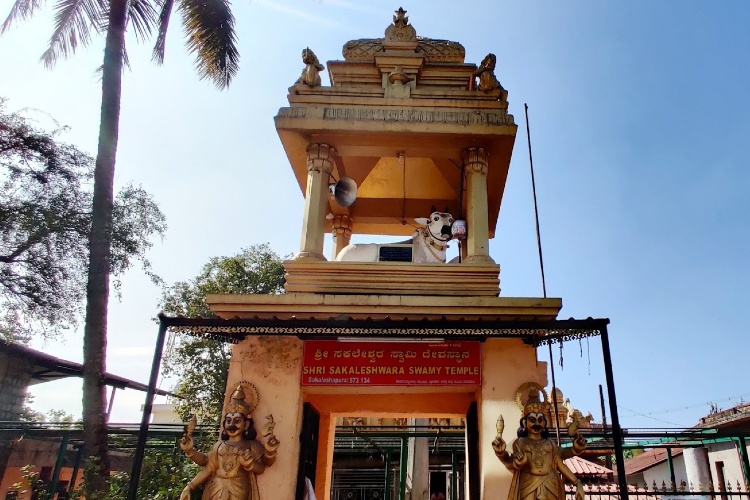 Fun facts about Sakleshpur:
The name of the city is derived from this temple.
Best time to visit: The ideal moment to pay a visit to this renowned temple of Sakleshpur in February, and you can enjoy the Rath Yatra and enjoy the weather.
7. Manjehalli Waterfalls
Delved in the serenity and natural beauty, Majehali Waterfalls is a perfect destination to relish the vacation with your friends and family. You can enjoy the bath under the gurgling water here and refresh yourself. While going underwater, you need to be careful of the slippery rocks and heed. A visit here is all about soaking in the beauty of mother nature. Observing the neighboring Pushpagiri mountain is the thing that you can enjoy here. Apart from all of these, it is a place that offers a breathtaking landscape to enjoy a fun time with your close ones, which makes it the perfect picnic spot in Sakleshpur for family.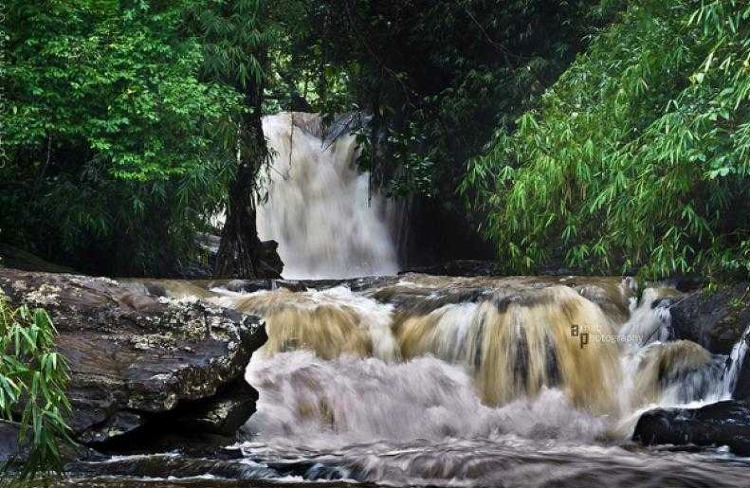 Fun facts about Manjehalli Waterfalls:
It is also known locally as Abbi Falls.
This waterfall is 20 ft long.
Best time to visit: The monsoon season is best to visit this beautiful waterfall as the water dries throughout the summers and winters.
8. Hemavathi Reservoir
This reservoir was built across the Hemavathi river in 1979 and is one of the prime attractions in Sakleshpur. It has a lush garden near to it, which has become a picnic spot for tourists. Who does not want to see the water gushing down forcefully? Of course, it sounds great, and you can enjoy this marvelous view of Gorur Dam with the open gates. If you are inclined towards bird watching, then you should visit here in the early morning. You will notice pleasing sights of different birds.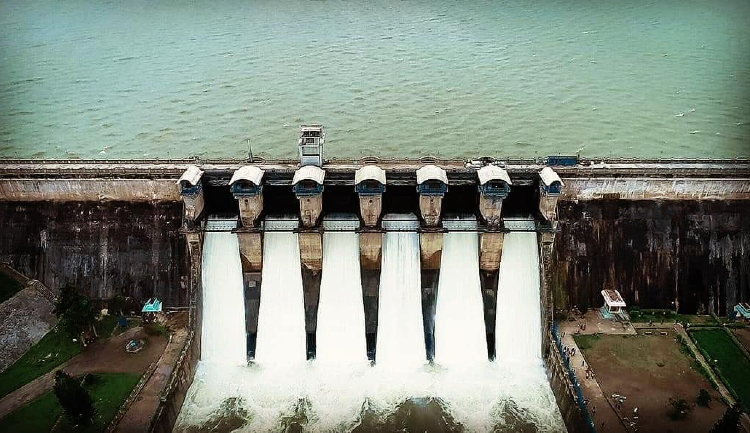 Fun facts about Hemavathi Reservoir
It is also famous as Gorur Dham
This reservoir has been providing water supply to drink and irrigation to the nearby villages.
Best time to visit: The perfect time to visit this spot is monsoon season.
9. Ombattu Gudda Hill
Awaken the adrenaline seeker in you by visiting Ombattu Gudda Hill, which is one of the most unpredictable trails. The trail of the Ombattu Gudda trek is all about beautiful landscapes, and majestic gurgling streams cutting across the grassy valleys. You will start your trekking from the Kabinhole Reserve Forest, where you can find several animals and birds in the dense jungles. After reaching the top, you witness the mesmerizing view, and catching the sunrise and sunset is just something else from there. Enjoying the trekking here is one of the best adventure things to do in Sakleshpur with your friends.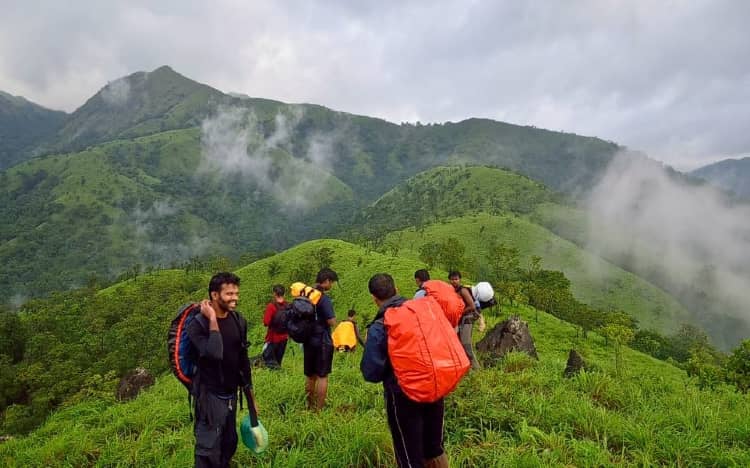 Fun facts about Ombattu Gudda Hill:
The mean of Ombattu Gudda Hill is Nine Hill
Best time to Visit: The best time to enjoy trekking is between October to March.
Now you are familiar with several places to visit in Sakleshpur, which are must-visit attractions. So, pack your bag and get delighted after exploring these destinations. These tourist places and attractions will suit your interest and mood and fill your heart. Plan your next vacation in Sakleshpur with your friends, family, or love partner and enhance your traveling experience.