Kedarnath is one of the most important temples and a part of Chardham yatra. It is visited by thousands and thousands of devotees every year. It is a peaceful place that offers a lot of positive energy, amazing views in the backdrop, and loads of serenity. While visiting the temple, you can drive to Gaurikund and from there it will be approximately a 14 km trek to the temple. Kedarnath is nestled amidst the lofty Mandakini Valley and is supposed to be thousands of years old.
Opening and Closing Dates of Kedarnath Temple
Kedarnath is also one of the 12 jyotirlingas. People wait for the opening and closing dates of Kedarnath Temple each year so that they can visit here. The temple is located at an altitude of 3581 m and is a part of the pious Chardham yatra.
Kedarnath Temple Opening Date
Kedarnath Temple opening date– 17th May 2021 is the initial date. But due to the outbreak of Covid 19 and some weather changes, the temple was again closed by the priests. The temple was reopened on 18th September 2021 for devotees and tourists. The opening date for Kedarnath Temple are announced on the auspicious Maha Shivratri.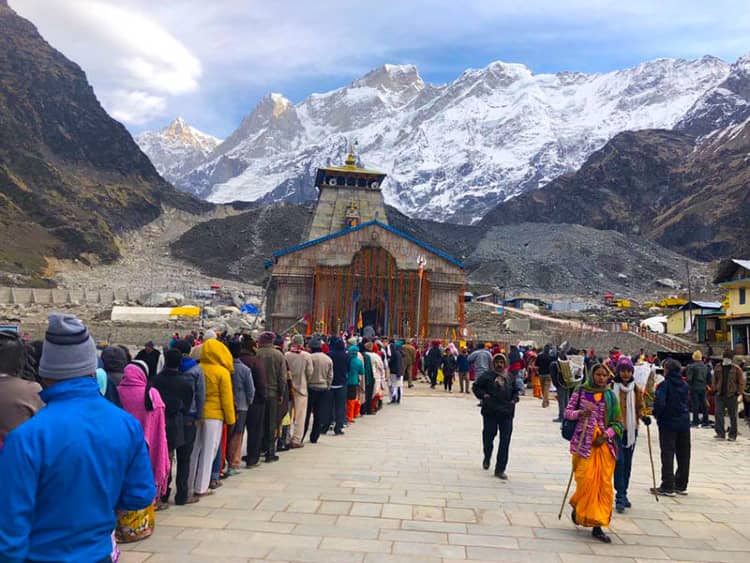 Kedarnath Temple Covid Guidelines 2021
After a sudden close-down, Kedarnath was reopened for tourists on 18th September 2021. It is still open and will remain open till 9th November 2021. There are a few covid guidelines that the devotees must follow. Here are some of them.
They will have to carry an RT-PCR test report which should not be older than 72 hours.
Those who have taken both the shots of the vaccine do not have to carry any report but their certificate should be older than 15 days.
There are limited E-passes that are released by the Uttarakhand government so you need to check for it and get your pass before visiting here.
Kedarnath Temple Closing Date
Kedarnath Temple Closing Date: 6th November 2021. The closing date are always the same because the gates of Kedarnath Temple closes on the day of Bhaidooj. So on whatever date Bhai Dooj falls, that becomes the temple closing date each year.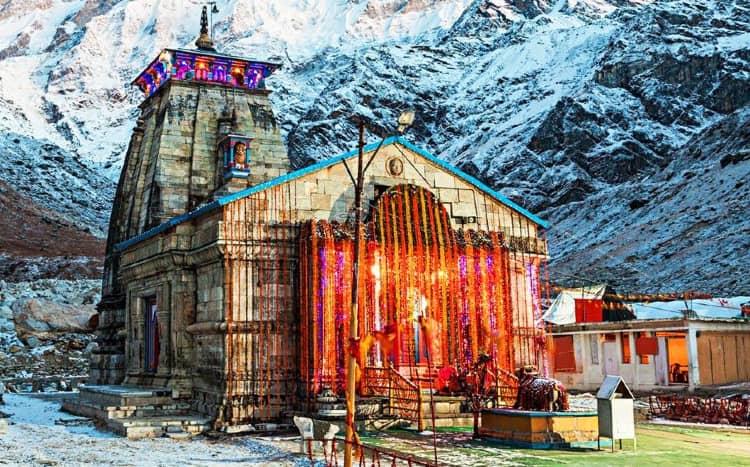 This year, Kedarnath Temple gates would be closed for all the devotees and tourists from 6th November. This is the date when Bhai Dooj is celebrated throughout the country. It will then reopen after 6 months or winter break.
End overview
Kedarnath is one of those temples that every Hindu devotee wishes to visit at least once in their lifetime. Not only is it an amazing place but has a lot of significance as being a part of Chardham. It is a very peaceful place that people like visiting because of the positive aura and beautiful landscapes around the temple. Moreover, Kedarnath is not only visited by pilgrims but a lot of adventure enthusiasts and nature lovers also visit here.
It is a divine and sacred place visited by people from all around the world. Though people come here to offer their prayers to Lord Shiva, they seek a sense of attaining Moksha.
Know Also: Chardham Yatra Opening and Closing Dates