India is finally ready to open its borders for US travelers! After a prolonged duration, India warmly welcomes you to enjoy a leisure trip in India. As per the provisional reports of December 2021, India has achieved a milestone of fully vaccinating half of its eligible population against the COVID-19 virus. Almost 1.28 billion vaccination doses have been administered owing to which the total active caseload in the country is only 0.31%, the lowest in the last 18 months. The government has announced that the regular international flights are going to start soon, which remained suspended during coronavirus.
India is buckled up to restrain the Omicron mutant of the COVID-19 virus by exercising precautionary measures. From mandatory quarantine and RT-PCR tests to genome sequencing examinations, the authorities have increased surveillance. Instead of a travel ban, India has strengthened its protocol.
Here are a few things you need to remember while planning a visit from the US to India:
Before Traveling
Upload a negative RT-PCR test report and also mention the last 14-days travel details on the online Air-Suvidha Portal before your scheduled date of travel. The test must be conducted within 72 hours prior to your arrival in India.
Passengers are required to fill a self-declaration form and give an undertaking on the portal or to the Ministry of Civil Aviation, through the concerned airlines that they would adhere to the decision of the Indian government authority to undergo home quarantine/ self-health monitoring, as warranted.
Download the Aarogya Setu App on mobile devices and fill in the required information.
Read Also: Tourist Visa on Arrival in India
During Travel
Maintain social distancing as much as possible throughout the journey.
Sanitize your hands after touching any surface like handles and doors.
Seek urgent medical help if you develop some symptoms of COVID, such as dry cough, fever, fatigue, or difficulty in breathing.
Follow the precautionary measures including wearing a mask, cleaning your hands, and covering your nose as well as mouth while sneezing at the airport, in-flight, and during transit.
On Arrival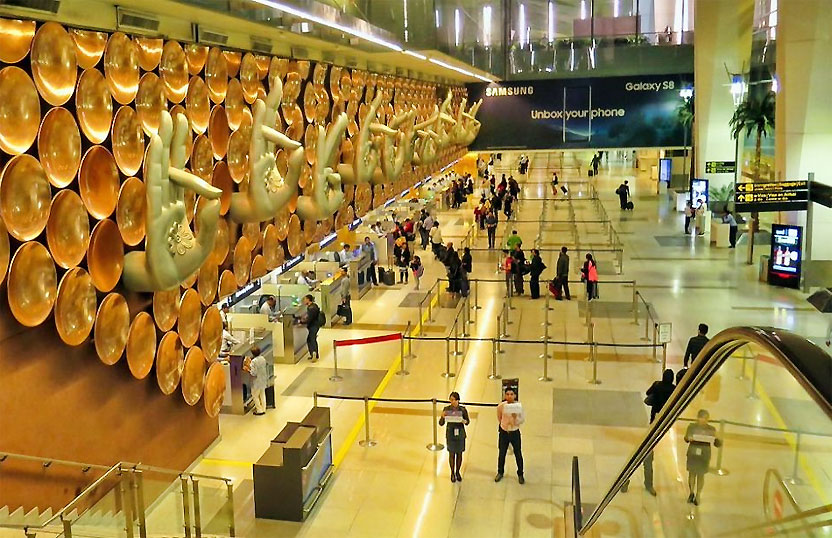 If you come in touch with the person who has been detected with the COVID-19 virus, immediately self-isolate yourself for the next 14 days. If you experience any symptoms of COVID-19, take medical care on an urgent basis.
Follow the safety protocols that are subject to change and vary in accordance with the local regulations.
Wear a mask in public areas as it is compulsory in India.
Maintain physical distance with other passengers while deboarding.
Only those passengers will be allowed to deboard who have submitted a self-declaration form on the Air Suvidha portal and upload a negative RT-PCR report.
Thermal screening would be carried out for all the passengers by the health officials present at the airport. The self-declaration form filled online shall be shown to the airport health staff.
Passengers found to be symptomatic during thermal screening will be immediately isolated and taken to a medical facility as per health protocol. If tested positive, their contacts shall be identified and managed as per laid down protocol.
If tested negative, the US travelers will be allowed to leave the airport and will self-monitor their health for the next 14 days post-arrival.
Tips to Ensure a Safer Hotel Stay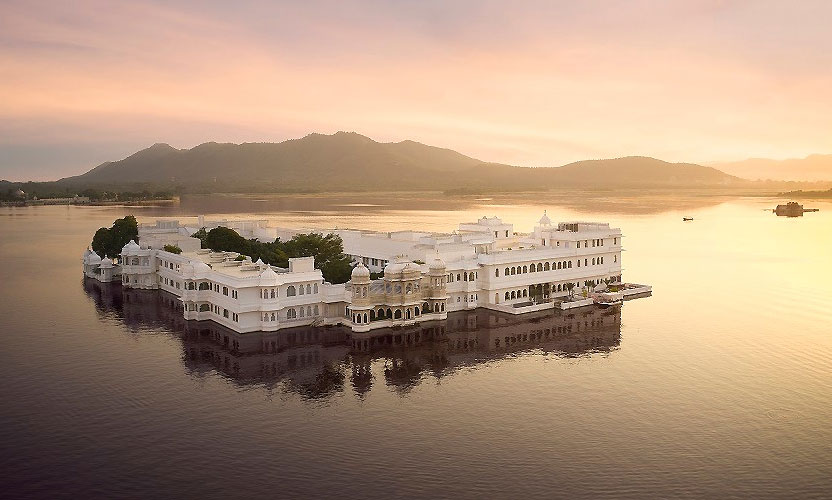 Safety norms are followed by hotels across India with fully vaccinated staff, online payments, and a high standard of hygiene. ITC Hotels, Marriott's, Hyatt, and IHCL hotels are the top hotel chains in India you can opt for your stay in India.
Accessibility to Medical Assistance
In case of minor or major medical ailment, we will connect you to MediConnect India that offers the best solutions for all your health concerns. It is recognized by the Ministry of Tourism, Government of India that has a professional team to handle all your queries and to look after your well-being by providing you with the best medical facilities.
Best Way to Travel in India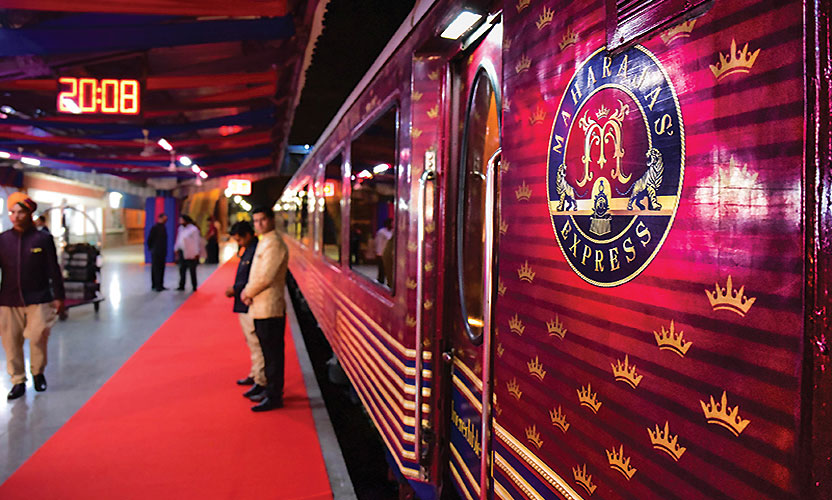 For getting from one city to the other, one can choose to hire a private vehicle or opt for Air travel as per the itinerary/tour program. Due to Covid 19, we would suggest you avoid traveling by general trains as it can get overcrowded in them. Budget permitting, you can choose to travel by Luxury Trains like Maharaja Express which whisks you from one city to the other cocooned like royalty. It is the safest and the most convenient way to travel across Indian cities. Each train journey will offer you to explore the best of India along with following all safety norms and giving high-quality service. 
Things to Remember While Sightseeing
Monuments and forts are open throughout India and visitors are allowed. Social distancing, temperature checks, wearing masks, and sanitization are practiced thoroughly. In lieu of COVID-19 precautions, sound and light shows have also been restricted at monuments in India.
Considering all of the above points, we hope that the above article will be able to help you in better planning of your trip to India and we hope to see you very soon in our beautiful country. We at Tourism of India, offer bespoke holidays in India with transfers in hygienic vehicles, comfortable accommodations, meals, and sightseeing tours to ensure safe and hassle-free travel. Choose the US to India tour packages that suit your interests and get ready to explore India's diversity, collect experiences, and carry happy memories home.