Are you dreaming about traveling outside of India in summer within the budget that gives comfort to your pocket? If yes, you would be glad to know that there are many places to visit in summer outside India within an easygoing budget. We will introduce you to the Places to Visit in June on a Budget Outside of India 2022.
An international holiday is a great way to unleash your traveling temptation, especially when it comes at a reasonable price. Whether you are planning your family vacation or are willing to celebrate your honeymoon at an international destination, you have landed at the right place.
This blog will find the cheapest international destinations to travel to from India.
List of Best Places to Visit in June on a Budget Outside India 2022
Places to Visit in June on a Budget Outside India with Family
1. Nepal – Combination of Mysticism, Charm, and Spiritualism
It is a landlocked Himalayan nation that offers you stunning vistas of majestic Himalayas, incredible culture, lip-smacking delicacies, endless adventure opportunities, and breathtaking wildlife. Whatever Nepal offers makes it one of the best destinations for a budget trip abroad with family. A trip to this tiny country gives you the essence of Nepali culture and fascinating history and allows you to explore beautiful temples and architectural marvels.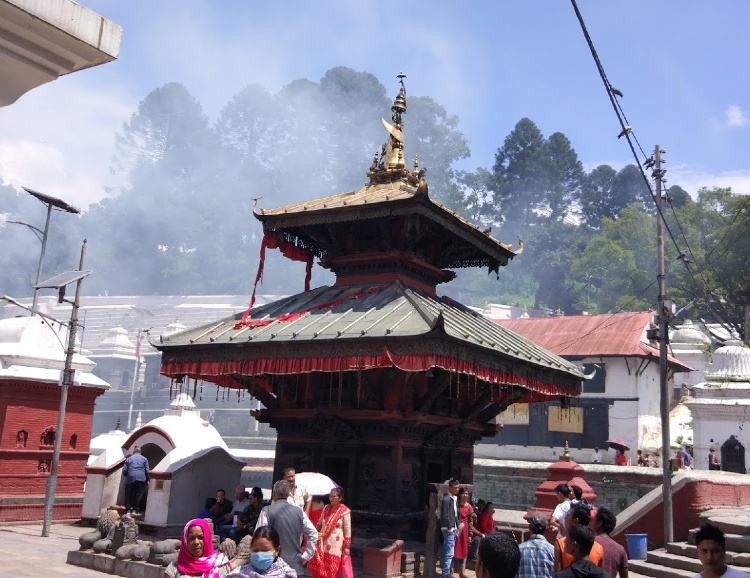 You can stroll vibrant markets and indulge in several recreational activities. Don't forget to visit Shri Pashupatinath Temple with your family in Kathmandu, the capital of Nepal. It is one of the most divine Hindu temples. As a budget traveler, you can book shared lodges or economical hotels and enjoy the tasty street foods of Nepal that will amaze you. Without creating any hole in your pocket, it is one of the cheapest countries to travel from India.
[ Explore Nepal Tour Packages ]
2. Indonesia – Living Ancient Beauty
A land that stored beauty in every form for everyone. This island country offers untouched sky-blue waters, perfect marine life, beautiful temples, sandy beaches, and wondrous corals. Apart from it, the rich cultural heritage and natural beauty work as a tourist magnet among travelers. Have you ever dreamed of experiencing the underwater world? If yes, enjoy diving at Merah beach, Batu Bolong, and Tatawa islands and fulfill your dream.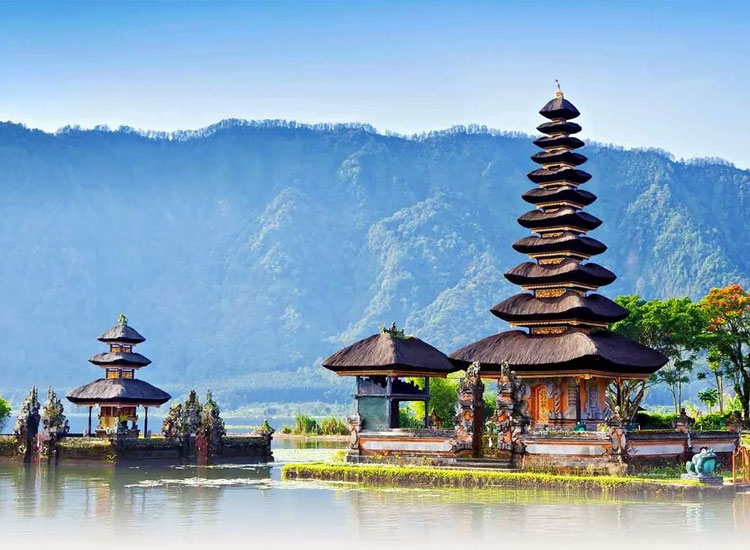 Talking about Indonesia and Bali is quite normal, but the capital city of Indonesia also has more things to offer. You can get a touch of modern life on your Indonesia trip by exploring Jakarta. This city has the charm and uniqueness that it offers. From its stunning waterparks to art galleries, the beauty of Jakarta is everywhere. Jakarta is the perfect choice for you whether you are a party lover or spending a family vacation. A trip to Indonesia gives you a beautiful touch of everything in your vacation economically and makes it the cheapest country to travel from India. You can rejuvenate yourself by getting a relaxing Balinese massage by spending just a few bucks.
[ Explore Indonesia Tour Packages ]
3. Malaysia – Abundant Natural Beauty and Modernity
This city has reserved its place in the list with its unique charm as it is one of the popular tourist destinations for economically traveling from India. Malaysia has a lot to offer in a budget-friendly way. Wherever you see in Malaysia, some attractions will be alluring to you. Breathtaking islands, stunning beaches, ancient towns, glorious heritage sites, and thrill-packed adventure spots are some of the attractions in Malaysia.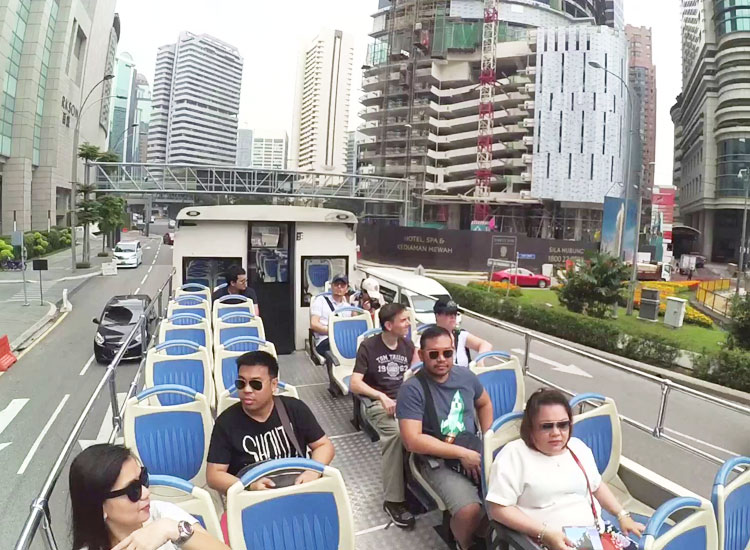 Apart from these attractions, this city also gets admiration because of its natural beauty, architecture, relaxation, and dash of modernity. One of the best things you can experience on your Malaysia trip is the exotic dishes that mix Indian, Thai, and Malay flavors. Being blessed with every beauty you would imagine on your international holiday, this city will never give you a dull moment throughout the journey. Because of its budget-friendliness, the thought of a foreign trip on a budget can come true. Explore this city and get ready to feel the beauty at every turn of your tour.
[ Explore Malaysia Tour Packages ]
4. Singapore – A Multicultural Destination
On a budget international trip from India to Singapore, you can enjoy the blend of incredible culture, creativity, and cuisines. This city is known as The Lion City, home to ultra-modern buildings, vibrant history, and family-friendly attractions. Being full of worthwhile attractions, Singapore is counted as one of the fascinating countries in Asia that you can explore with a small budget.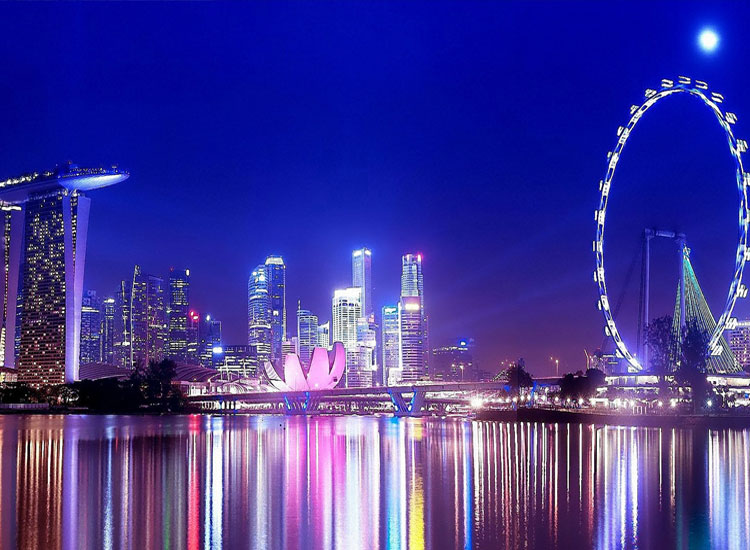 This city has become an ideal destination to fulfill the dream of an abroad vacation. The diversity of this city allows you to spend your vacation happily with a tight budget. The variety of budget-friendly tourist attractions makes it one of the cheapest countries to visit from India. The glitzy city takes pride in being one of the preferable choices for a holiday and offers something to suit your traveling preferences.
[ Explore Singapore Tour Packages ]
5. United Arab Emirates (UAE) – A Hub of Surprises
UAE is one of the best places to visit in June outside India on a budget because of the affordability and the luxury experience it provides to lively travelers. You can enjoy desert safaris and desert camping that gives you a rare moment of your life. This country is just something else for shopaholics and technology freaks. You can dive in Fujairah to float in the waters of the Gulf of Oman. The indoor skiing and wayfaring on the beaches introduce you to surreal fun and entertainment.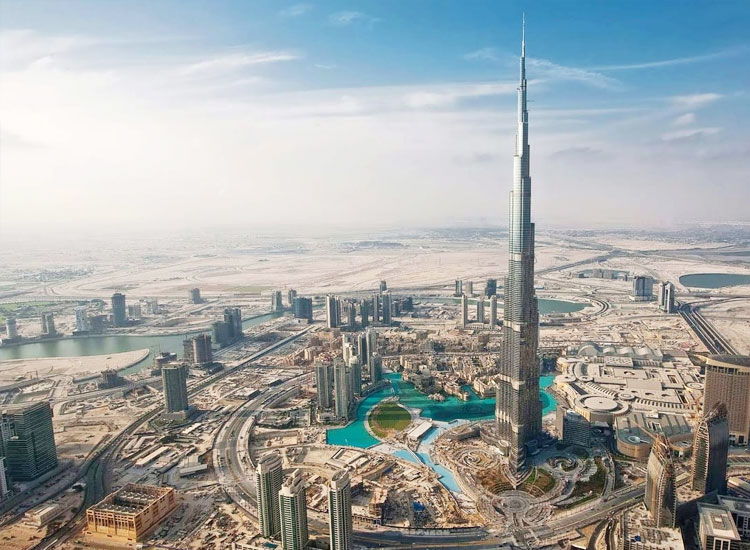 Dubai is a prominent attraction that lets you witness the world's tallest building – Burj Khalifa. Once you set foot in Dubai, you will find that this city is incredibly exciting and is packed with enchanting and captivating things. You can explore the glorious White marble domes and mosques in Abu Dhabi.
Apart from offering a luxury holiday experience, this country is a budget-friendly destination. A tour of the UAE allows us to get insight into modernity and rich Arab culture simultaneously. It is a destination that displays a blend of classical and modern seamlessly. Whether planning a family trip or with friends, UAE is an idyllic choice for a budget trip abroad.
Places to Visit in June on a Budget Outside India for Honeymoon
6. Bali – Feel Romantic Vibes
Being blessed with attractive beaches, green rice paddies, beautiful temples, and lip-smacking seafood. Unquestionably, Bali is one of the most romantic honeymoon destinations outside India. The Seminyak in southern Bali is an excellent choice that allows you to weave some moments that stay in your heart forever. You can enjoy the time in a lovely resort and make this turn of life exceptionally remarkable.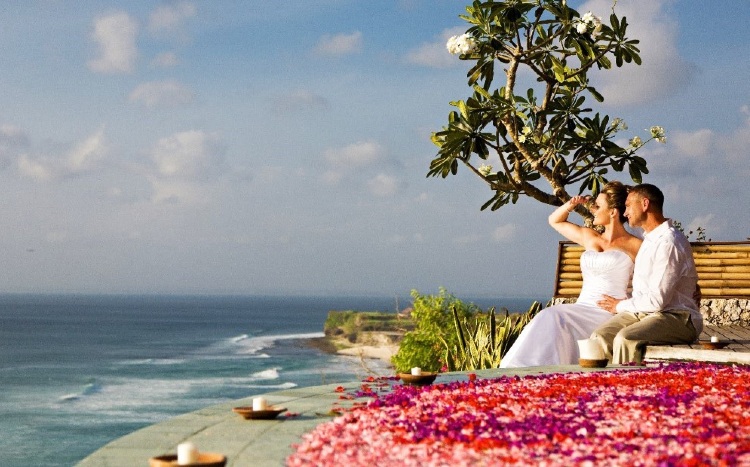 Bali offers many activities you can enjoy with your partner on this vacation. Relishing the battle on the waves in Kuta or Nusa Lembongan is one of the activities. Witnessing the rich Balinese culture through their scintillating dance performances at Ubud will surely excite you and your partner. Just imagine holding the hands of your partner and walking along the rice paddies. Sounds romantic, right, this is the moment that you would enjoy there. After exploring the beauty of Bali with your darling, rejuvenate yourself by enjoying a Balinese massage at one of the delightful spas.
[ Explore Bali Tour Packages ]
7. Maldives – Plunge Into Waves of Happiness
You must have seen in the movies those thatched-roof resorts landed right in the middle of greenish-blue water. Yes, we are talking about the Maldives. If you ever thought that when you would go there, it is high time to go to this romantic destination for honeymoon.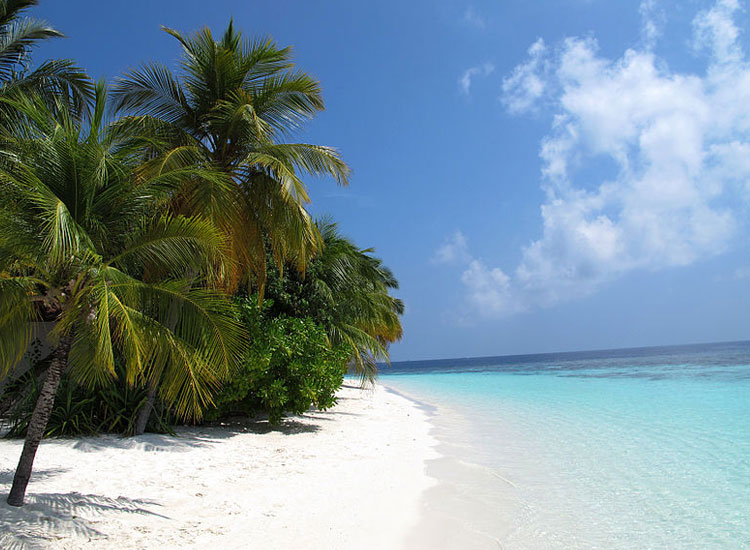 This love journey perfectly suits the Maldives as it offers shiningly colored sea life, coral beaches, and crystal-clear waters. Is it not enough to make your love moments more exciting? We hope it is. You can enjoy water sports with your partners, like scuba diving and kayaking.
[ Explore Maldives Tour Packages ]
8. Cambodia – Beauty in Every Corner
Celebrate your honeymoon in Cambodia, one of the cheapest destinations outside India. Being surrounded by unexplored beaches, rich culture, beautiful temples, a pleasant climate, and timeless ruins, Cambodia is a perfect destination to enjoy your honeymoon. It is known for its incredible range of activities you and your partner can enjoy together.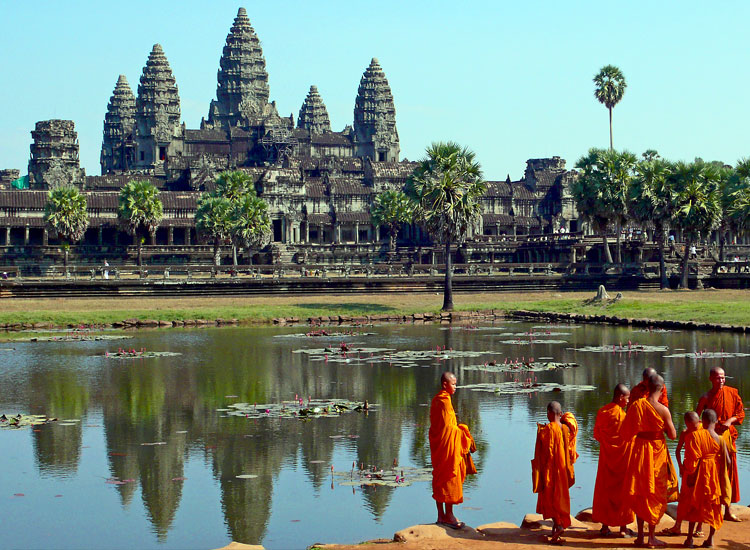 This destination perfectly caters to the needs of newlywed couples, as it allows you to indulge in watersports and swimming to fill your honeymoon diary with beautiful memories. This land of wonders is filled with goodness that you can uncover by holding your partner's hand. You will never let a dull moment hit you, from stunning temples to vibrant streets.
9. Phuket – Magic of Beach, Fun, and Climate
Phuket has a pleasant surprise for honeymooners. Explore the sea by embarking on a boat tour and witnessing striking sunsets, enchanting live shows, adventuresome watersports, and energetic nightlife are some ways to enjoy Phuket. You can take a romantic walk around the beaches and catch the super view together. Witnessing a mix of Chinese and colonial architecture and savoring delicious Thai delicacies with your partner will surely excite you.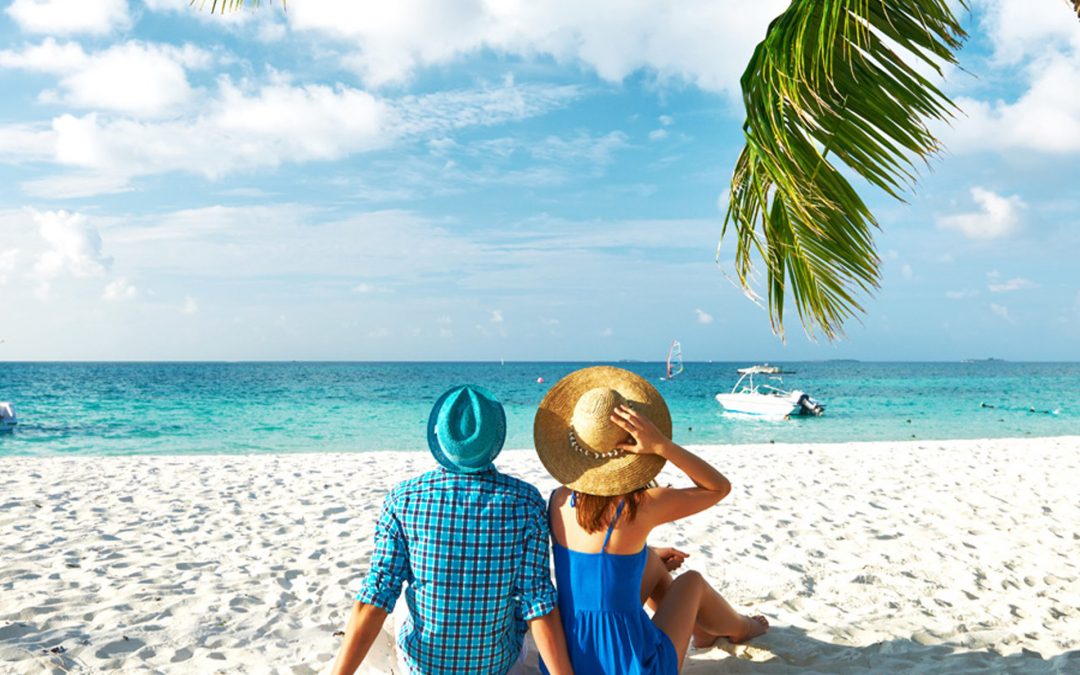 If you and your partner are inclined toward thrill, what could be better than enjoying water activities in Phuket? Give your lovely time a spark by exploring the world-famous phi-phi island. The best part about Phuket is that it does everything without breaking the bank. The cost-efficiency of Phuket makes it one of the best destinations for a honeymoon outside India.
Are you ready to beat the heat with your international vacation in June? If an international vacation is all that you have been waiting for, then the time has come. That does not matter which place you choose from our list of best places to visit outside India in June. It will come in handy! Do share your traveling experience and fill in the comments section below. Make memories that last longer, and have a joyful vacation abroad.
Read Also: Places to visit in June in India